Opposite the Markthal, a building that has become the symbol of Rotterdam, there is another attraction that you shouldn't miss visiting. It's a Cube house (Kubuswoningen) where each of the houses represents a tree and altogether a large forest. Because of its specific design, this house has become famous all over the world. This fantastic architectural realization was designed by the Dutch architect Piet Blom.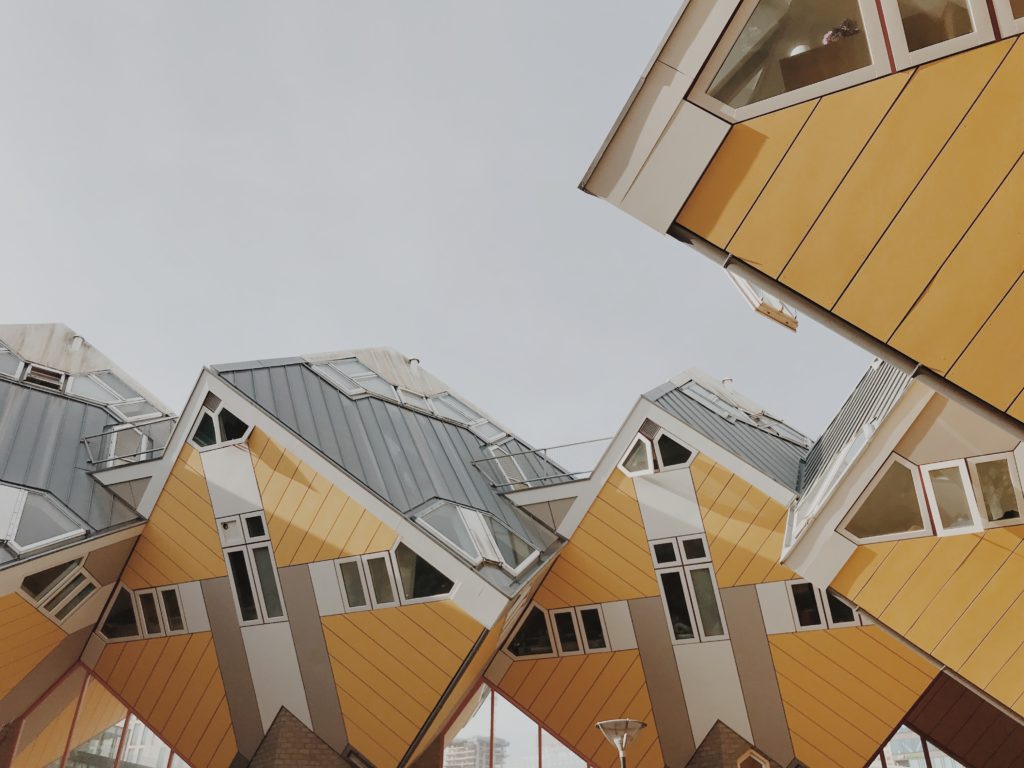 Experience the modern architecture of Rotterdam
The whole complex consists of a total of 38 interconnected houses. Each house has 3 floors with a total of 100 square meters. The entrance is located on the ground floor. On the first floor, there is a living room with a kitchen and a small bathroom. On the second floor are two bedrooms and a bathroom, while on the third or last there is a small space in the form of a triangular pyramid.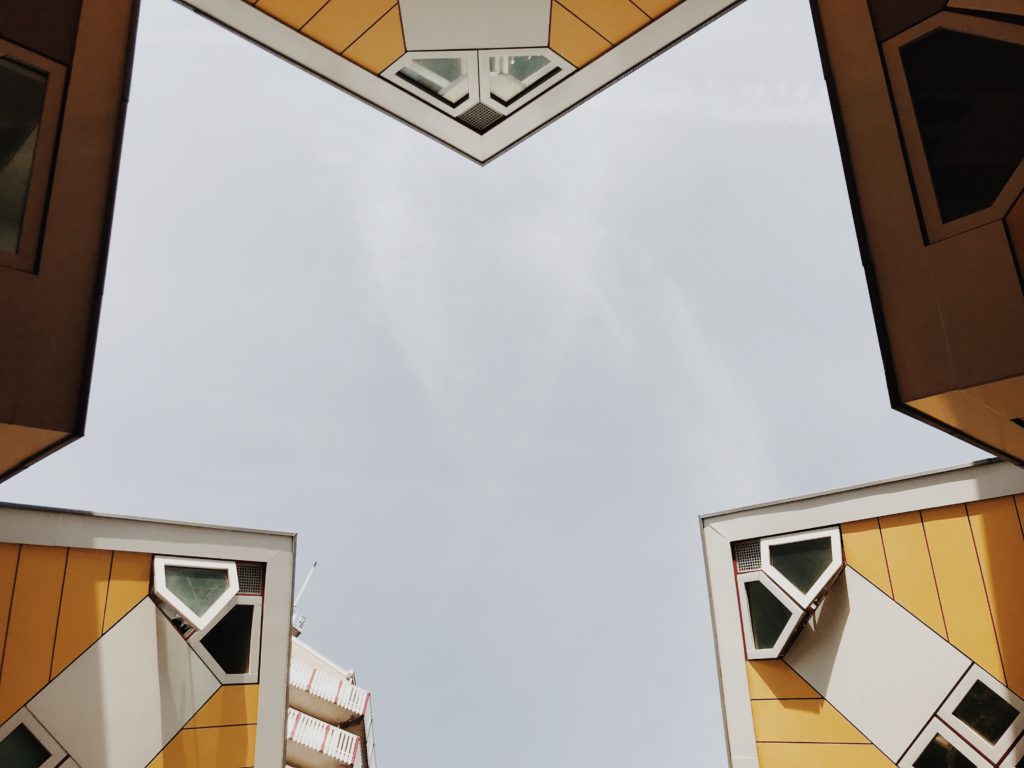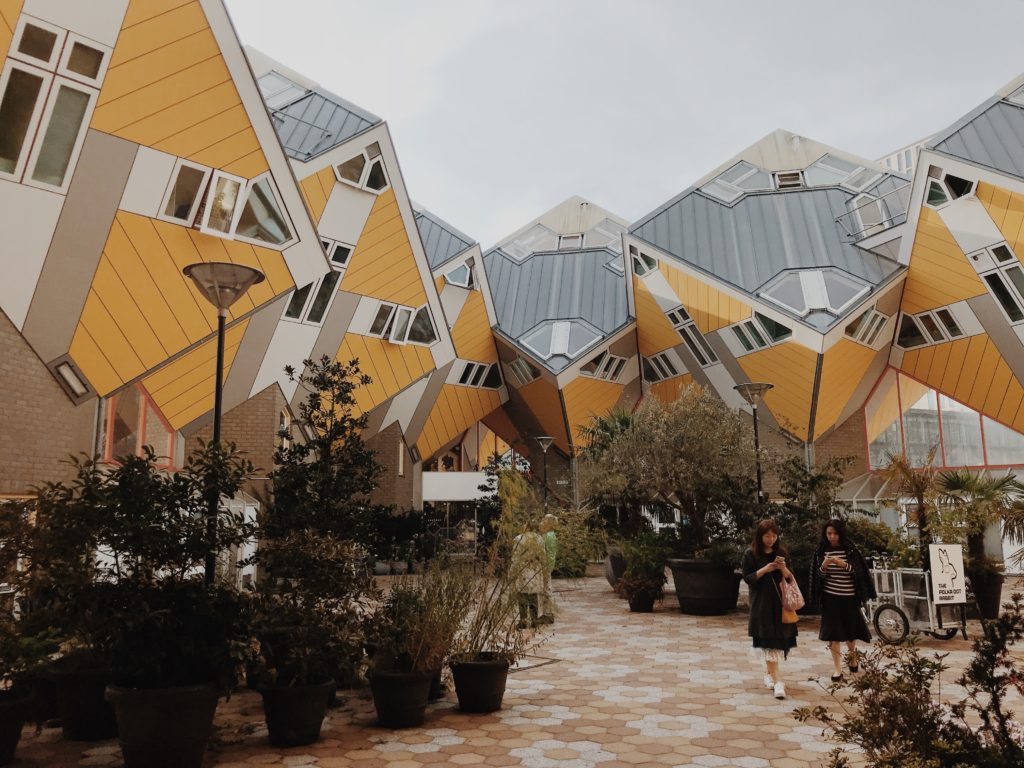 The Cube House museum
The reason why we stayed a long time in this place is taking photos. You will be able to make countless wonderful photos and by the way to visit one of the houses. After the tourists began to come in bigger numbers in this place, one of the residents decided to open his home for visitors. The ticket price is 3 euros while the working time is from 11:00 to 17:00. Also, some of the houses have been converted into a hostel. If you want to spend the night in one of these houses, you will find all the information on the Official Stayokay hostel website or Booking.com.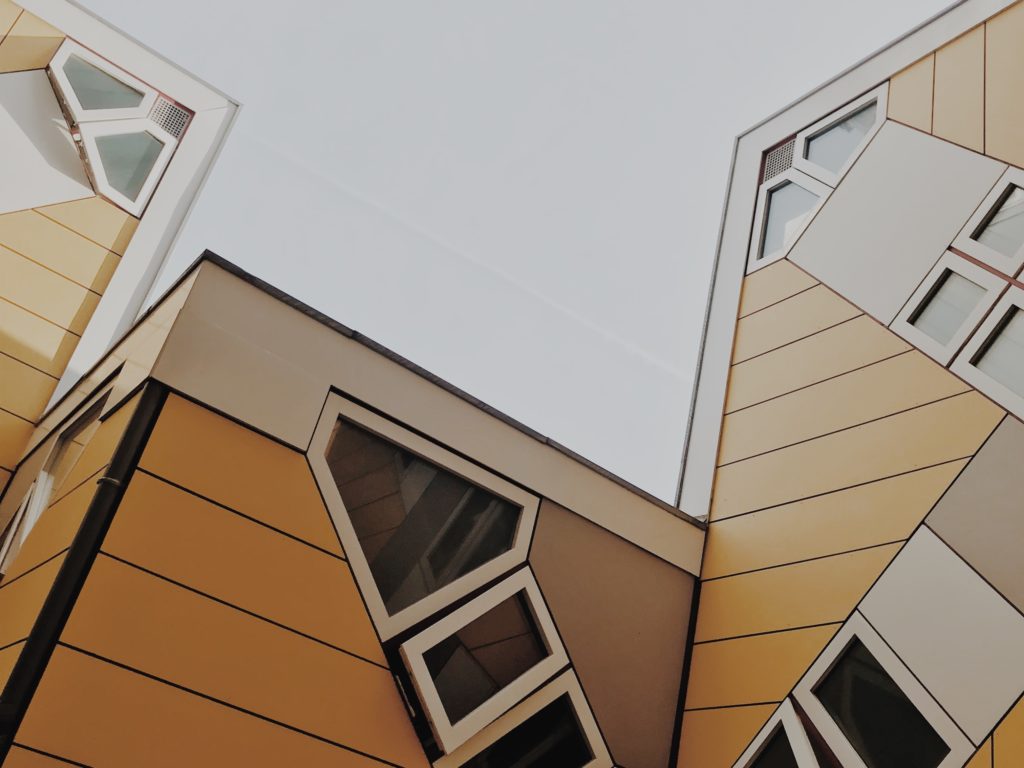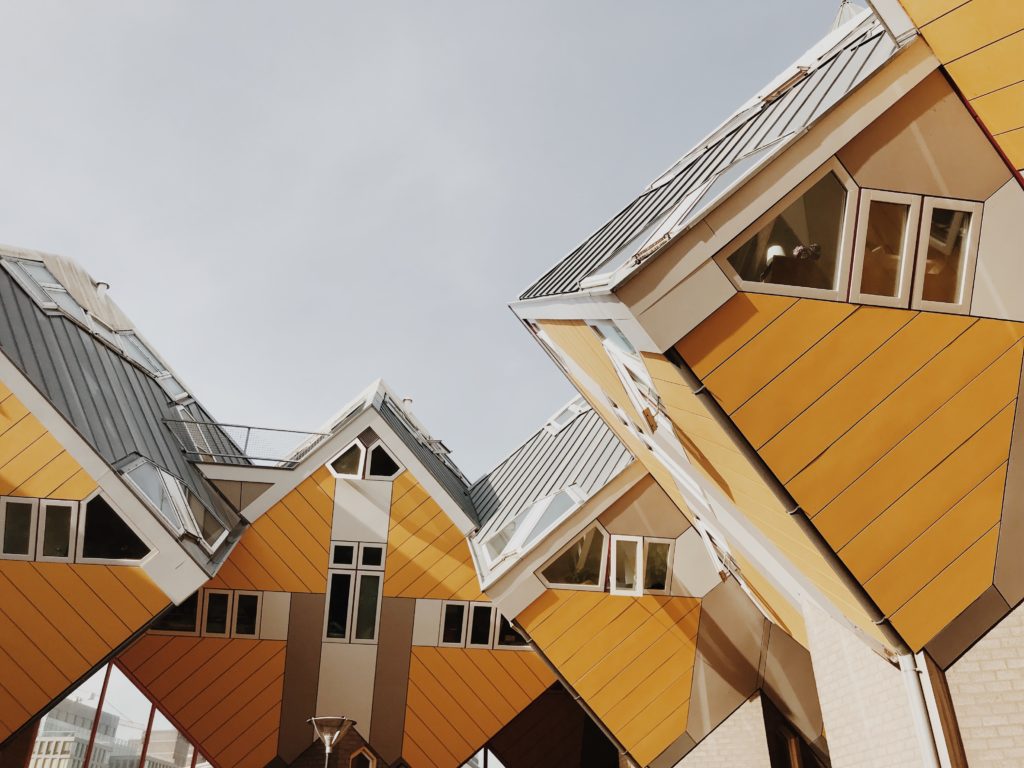 Completely unique
When you come there and you are under the Cube houses you will certainly be wondering how to live in one. I would recommend that you visit this place during the morning hours when there are not so many tourists. Then you will probably have a much better experience. The reason is that the whole pedestrian level is very small and you will pass it very quickly.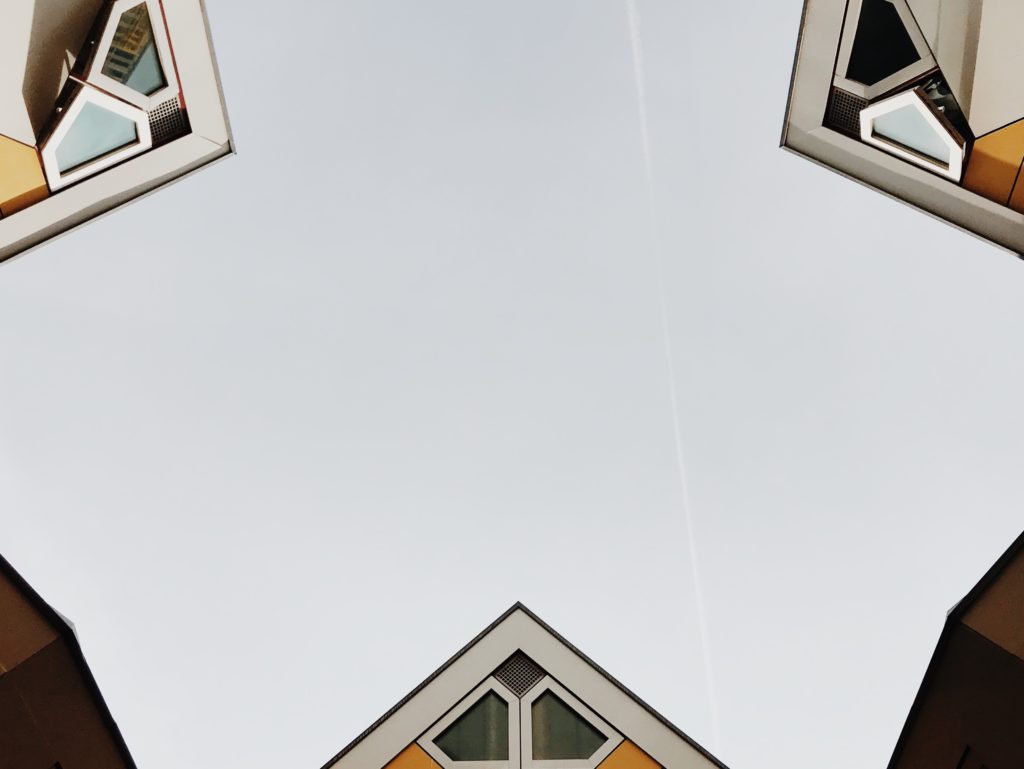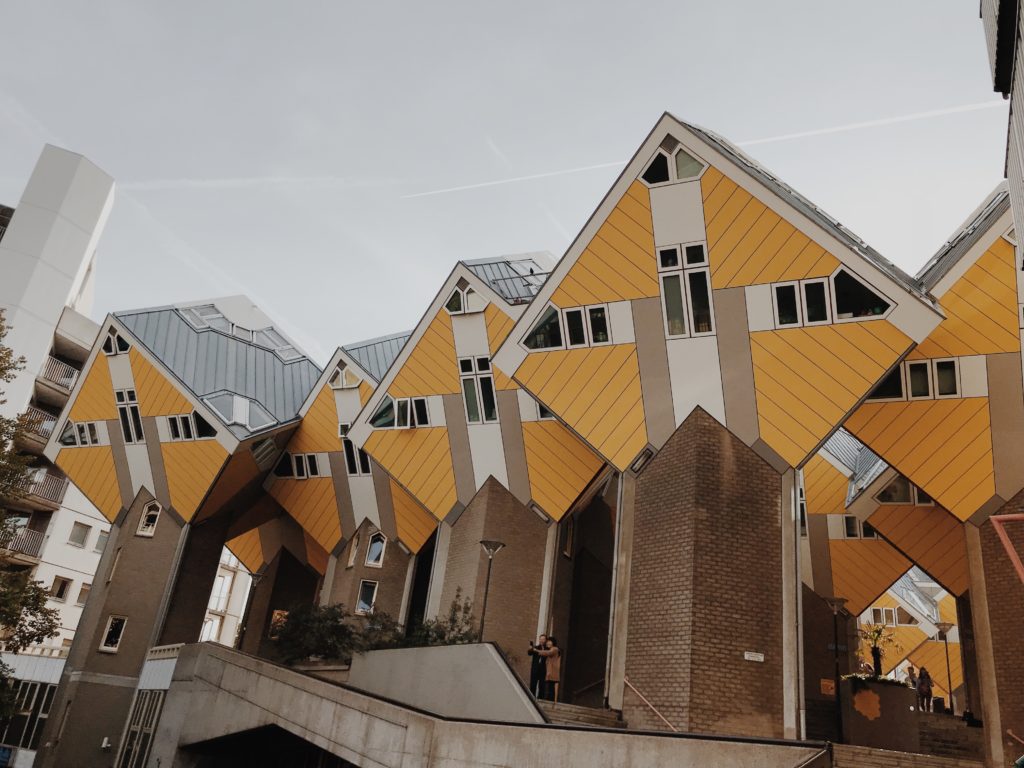 Find out more information about Cube houses in Rotterdam on: