Are you looking for someplace to eat but you don't want to go to a classic restaurant? We take you to the amazing street food place in Zagreb called Good food.  The place is just a couple of hundred meters distance from the main city square and definitely falls into the top places for lunch while exploring the city.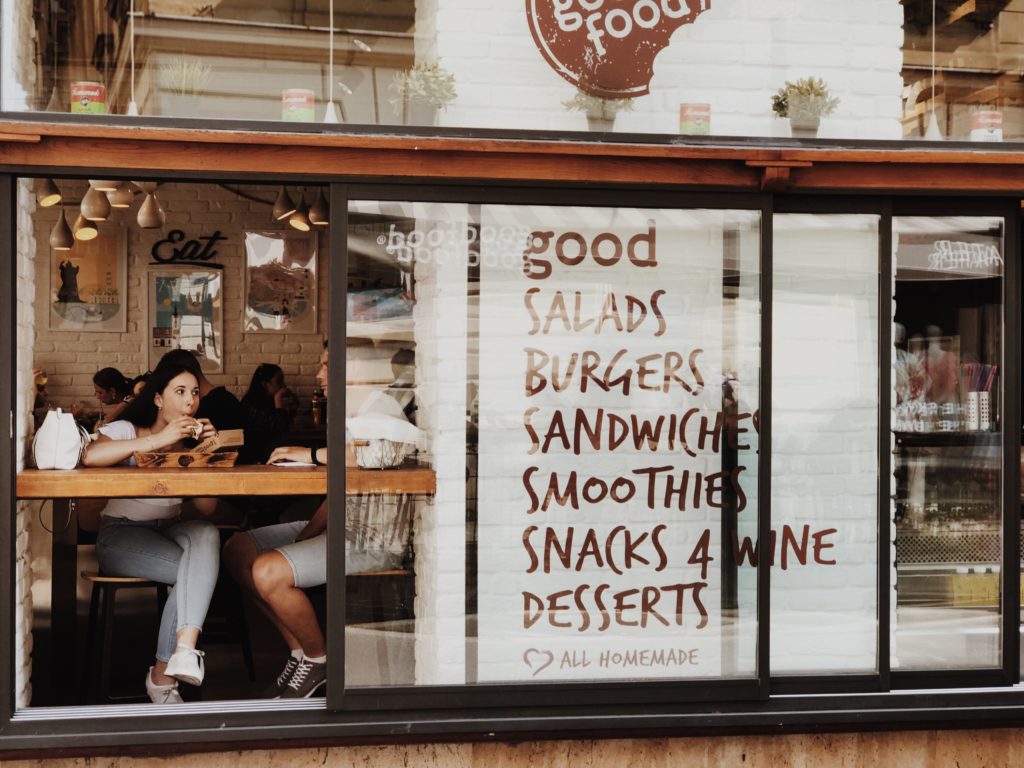 Good Food Menu
Besides the classic burger offer, the menu also includes fresh salads, toast sandwiches, tortillas, and croissants. I chose a salad that was full of tomatoes, chicken, grains, lettuce, etc. Actually, the salad was well presented and tasty and I definitely recommend. There is a menu for vegetarians and gluten-free menu. In a dring menu, I would like to point out homemade lemonade.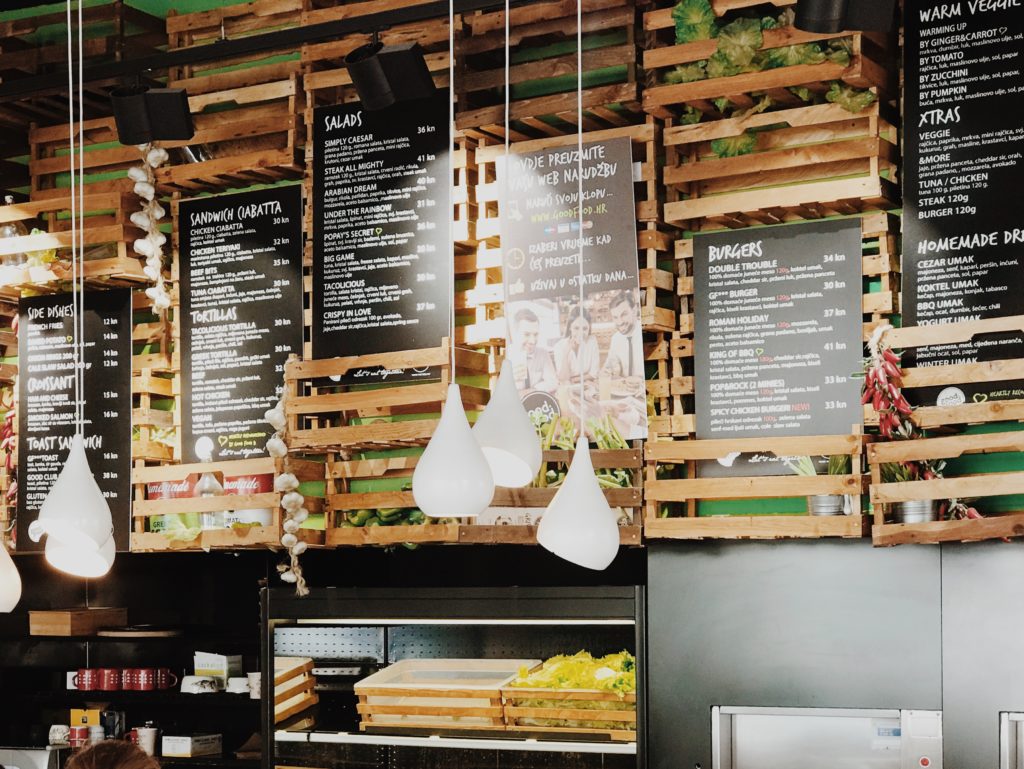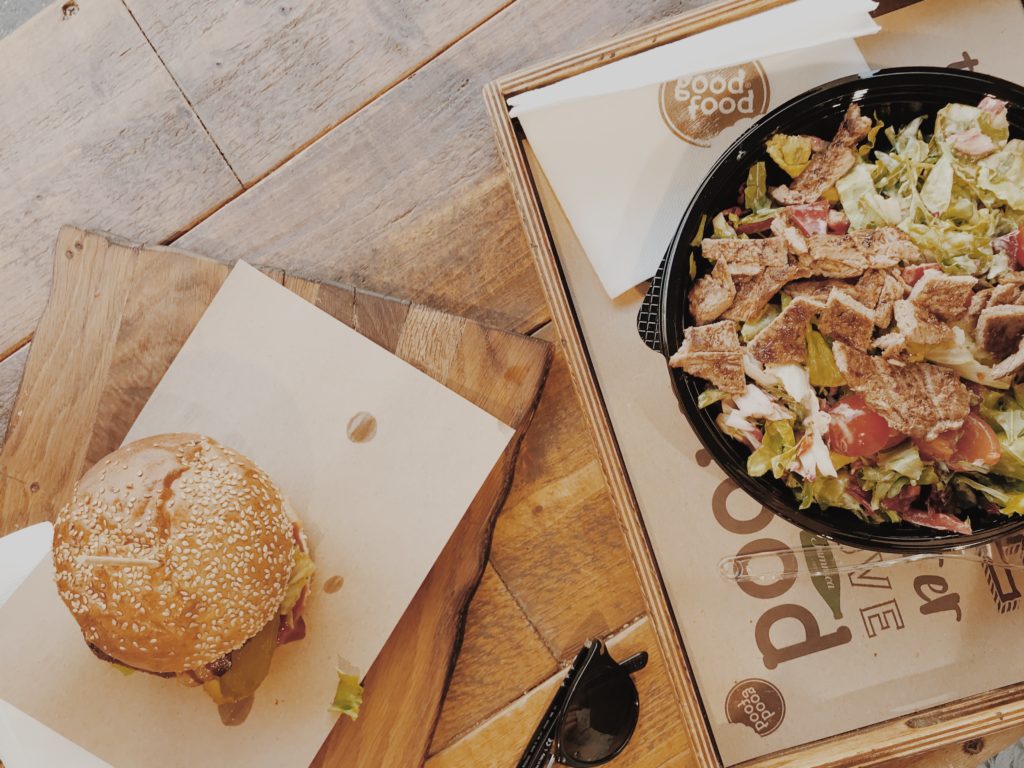 Fresh healthy food at good prıces
While waiting for our meals and even while we sat inside to eat it, we watched the girl cutting and making salads the whole time without a break. Each one is prepared in front of you. Waiting time is longer for hot items like hamburgers or wraps.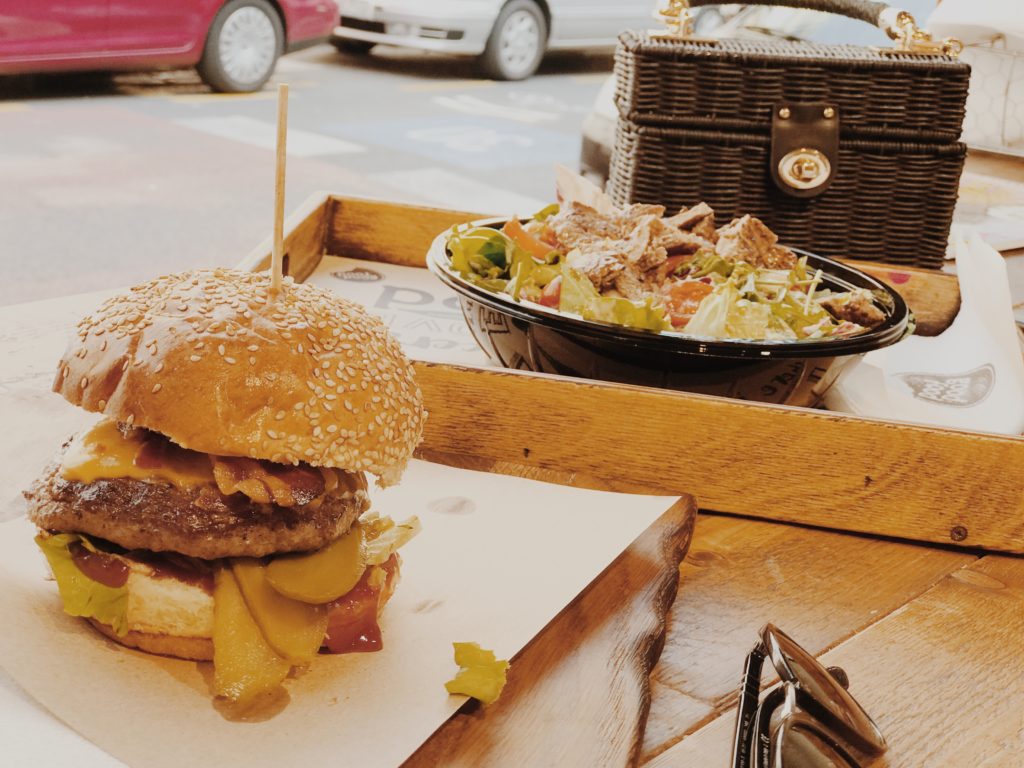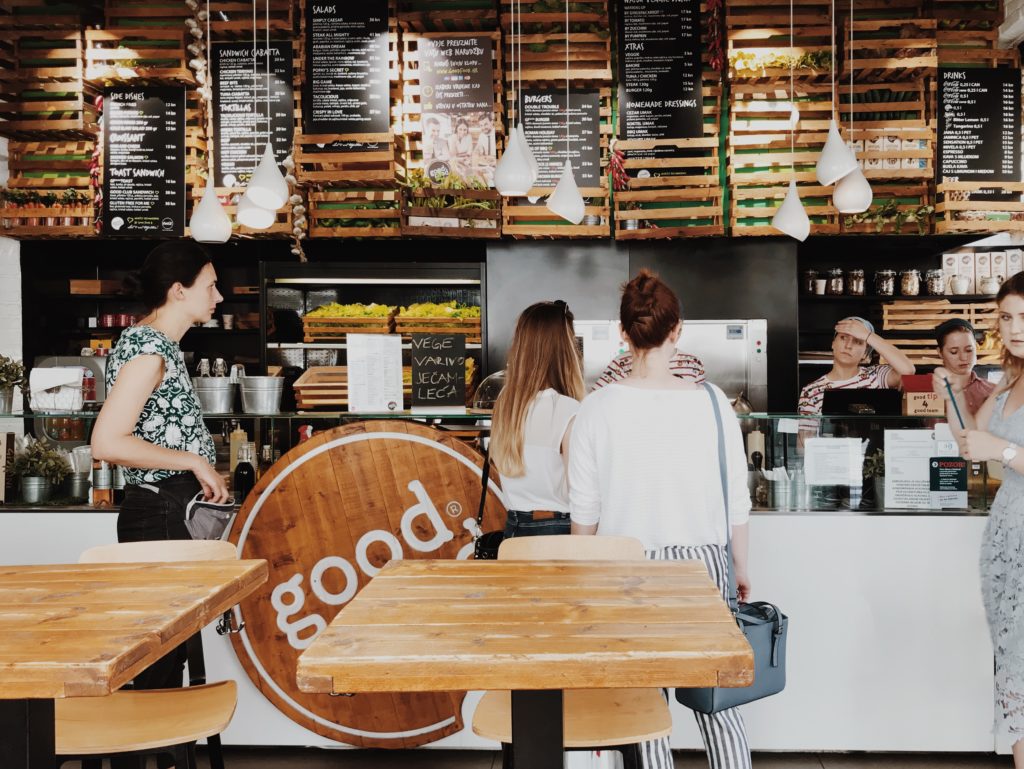 The restaurant has a fast food appearance
During the warmer part of the year, you can sit also on a nice terrace. The problem exists probably during colder days when the restaurant becomes loud and crowded. The small size of the interior is the biggest lack of this food place. Inside the interior is the most interesting a wall with pallets where the menus stand. On the second wall, there are posters of Croatian cities. We've already written about similar posters and you can find more information here.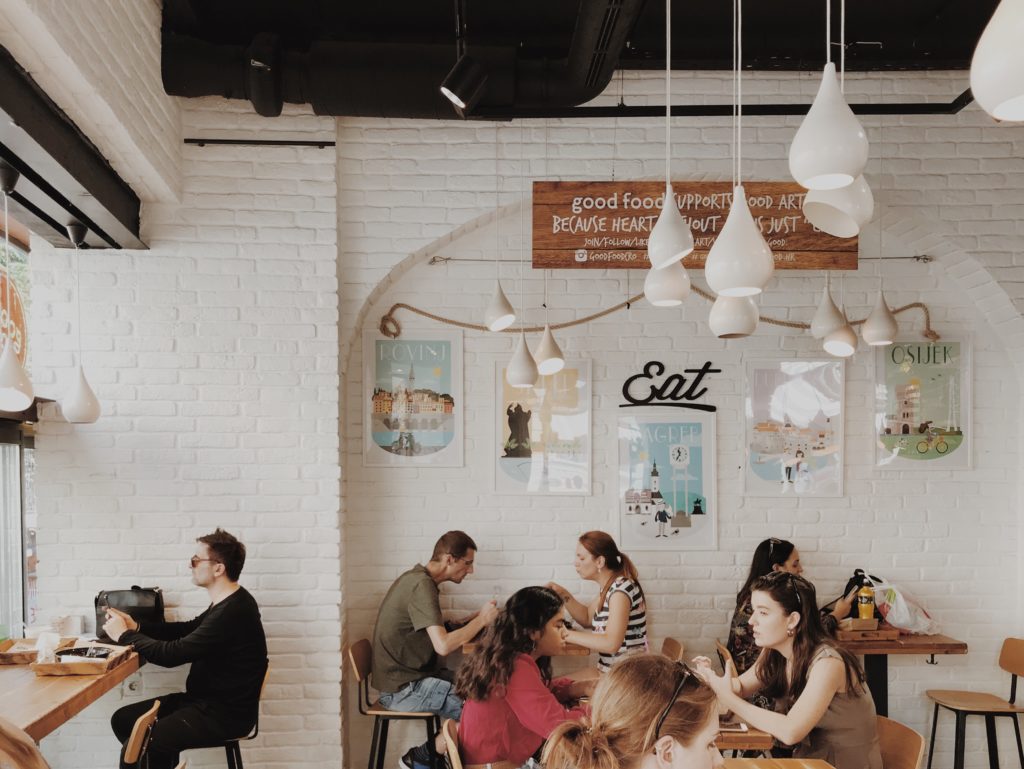 Great location in the centre of Zagreb
The prices are also affordable. Considering I'm coming from Split, I noticed that many products are much cheaper than in the other part of Croatia. I was pleasantly surprised with regard to the location of the food place itself. For those who don't like to spend a lot of time on food while exploring new cities, this place is perfect! Of course, if you are in Zagreb, you need to go there!