For Valentine's Day, all lovers have the same dilemma – how to find the perfect gift for a loved one? According to many, Valentine's Day should last 365 days, but Valentine's Day is an ideal opportunity to show love. If you still haven't figured out what a Valentine's Day gift is, the iDeal Of Sweden Gift Guide will give you great ideas.
iPhone & Samsung cases
I have always liked Swedish design because of its minimalist style, creativity, and sustainable aspects of the environment. iDeal from Sweden is inspired by the latest trends in the world of design, fashion, and art. Thanks to this, their accessories are beautiful and original. Anyone who wants a phone case in addition to being practical and protecting a smartphone, but also looks attractive, will be satisfied!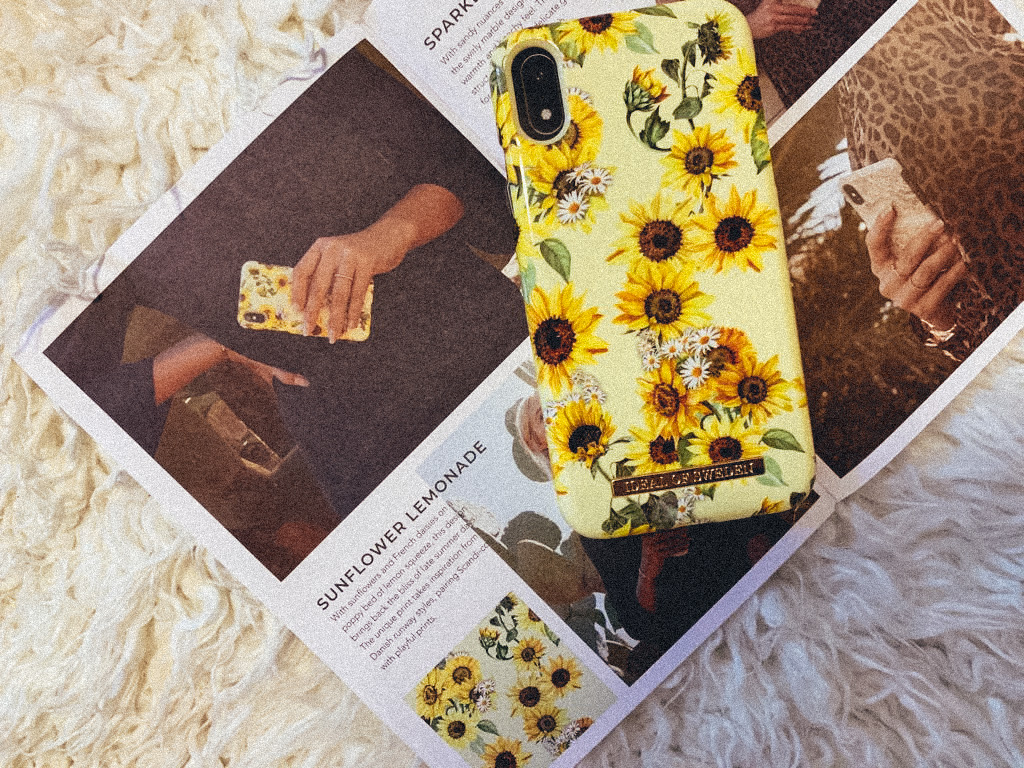 Durable PU Case with soft lining inside to provide a cushion for your phone. Tailored to perfectly fit around buttons and ports without having to remove the case during phone use. High-quality printed design with gold hardware logo embossed iDeal Of Sweden. Innovative product design is perfect for everyday use.
Swedish design, always on trend
My first iPhone case was with a marble design called GOLDEN SWIRL. Marble is a material that never goes out of style! This updated design features a classic pattern in a refreshing shade of light green. The pastel palette has us dreaming of bright spring and summer days, enjoying a mojito under the warming rays of the sun. Mojito Marble combines classic elements with innovative thinking and fits perfectly into any season!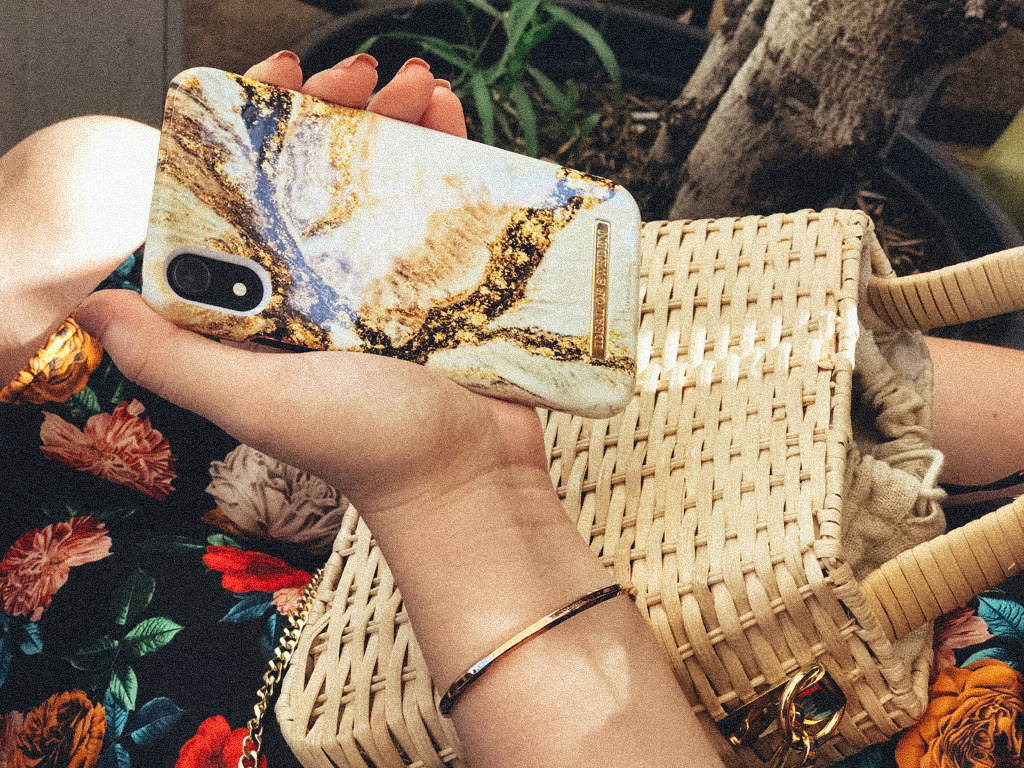 Also, one of my favourite designs is SUNFLOWER LEMONADE. With sunflowers and French daisies on a poppy bed of lemon squeeze, this design brings back the bliss of late summer days. The unique print takes inspiration from Danish runway styles, pairing Scandi-cool with playful prints.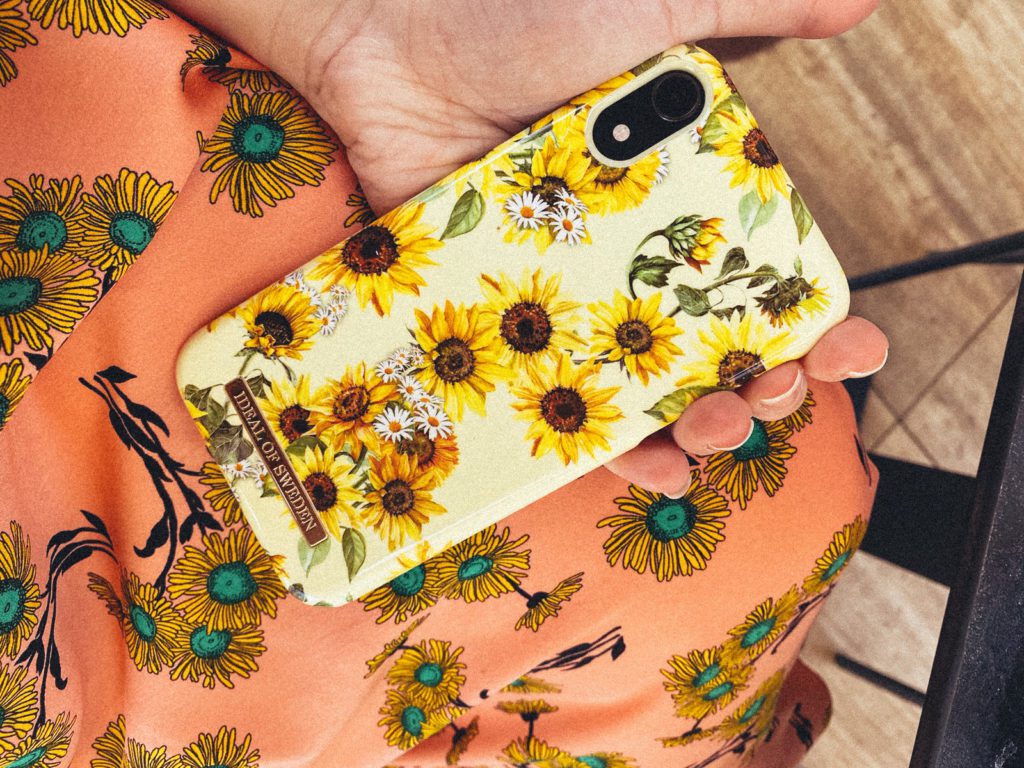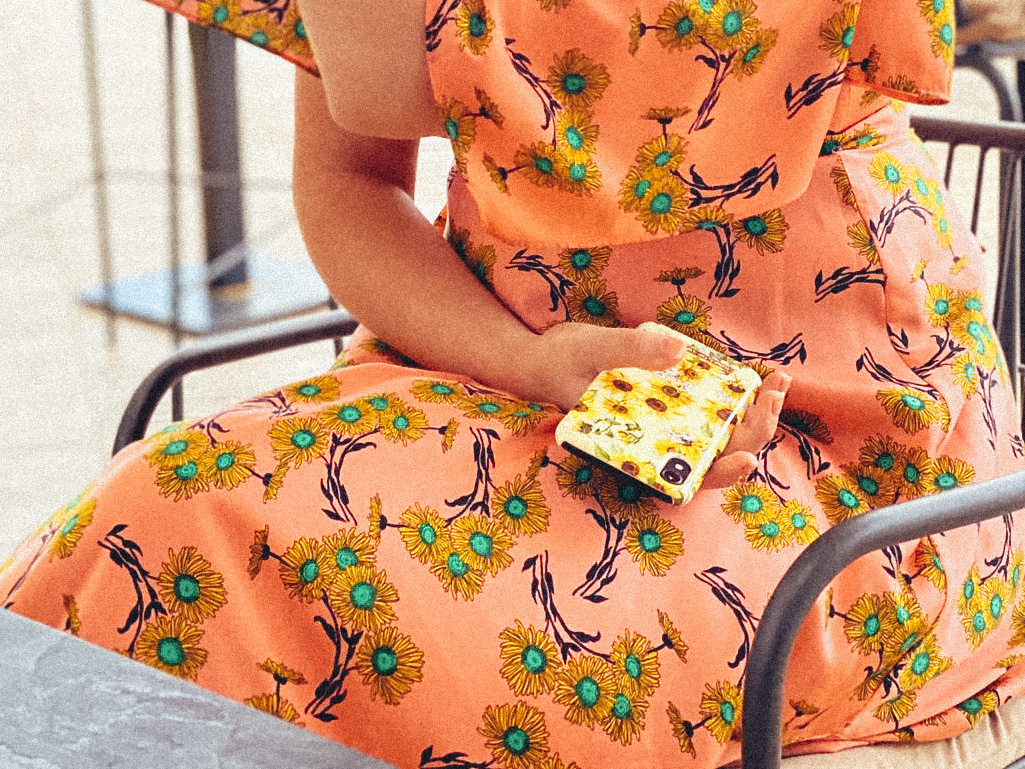 Check the list of all available designs on the official website.
iDeal Of Sweden Clutch Cases
This is my favorite idea on the list iDeal Of Sweden Gift Guide for Valentine's Day. The modern clutch originated in England during the Industrial Revolution when people started traveling by train and needed somewhere to put their coins and belongings. The Mayfair Clutch carries that spirit into the present and is designed for people on the go and who want to travel light – or just need quick access to their most important cards and phone without a large bag. The three interior card slots hold up to six cards and an additional, larger slot is perfect for cash and bills.
Qi-Certified Wireless Charger
A good idea for Valentine's Day isn't just phone cases. These are increasingly popular Wireless Chargers. Supports up to 10W – FUNCTION: Provides optimal fast charging and compatible with all iDeal Of Sweden phone cases. Comes in a plethora of designs and textures, inspired by the latest fashion and interior design. Includes one Qi Wireless Charger, one white 1-meter USB cable, and one User Manual.
Magnetic Ring Mount
The Magnetic Ring Mount is a stylish way of adding grip and security to your phone. With the highest grade N52 magnets, it attaches powerfully to your IDEAL case and makes sure your cell phone stays safely in your hand but is still extremely easy to remove. The Ring Mount eases tension in your hand while scrolling through feeds, serves as a stand while watching videos, and makes sure you don't drop your phone when taking a killer selfie.
iDeal Of Sweden Promo code
As you've probably already noticed, I'm a big fan of iDeal Swedish phone cases. I already have 5 cell phone cases and one Wireless charger in my collection. They have a high price, that's true, but I also think the quality is top-notch! Also, there are almost always discount codes that make the price more affordable.
15% discount on everything with code: BBILCROATIA
Promo code valid until the 14th of April 2021
Code available only for purchases on the official website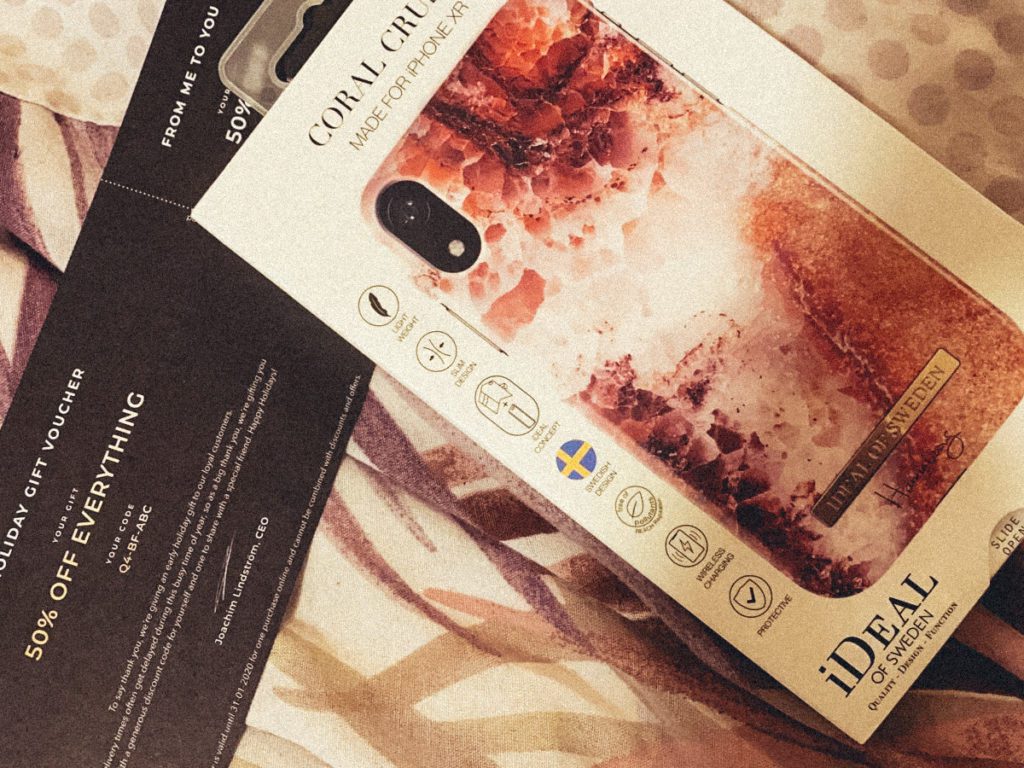 iDeal Of Sweden Gifts on Amazon (US)
I hope you got enough information by reading the article "iDeal Of Sweden Gift Guide for Valentine's Day″.
In collaboration with @idealofsweden #idealofsweden.