Check out our cheap Christmas gifts for coworkers selection!…
These Best Christmas Gifts for Mom are thoughtful and unique. Before you…
About I love Croatia!
I started a travel blog I love Croatia 3 years ago as a very simple blog documenting my travels, but since then it has become a rich source of advice and other information, especially for tourists traveling to Croatia. For me traveling is about learning about somebody and something else, it's about broadening my mind and being more open to experiences and ideas. Let's start exploring the blog I love Croatia!
Travel Posts
Read my most recent travel blog posts including destinations from around the world. The I love Croatia blog focuses on promoting Croatian tourism and destinations, so you will find the most articles about that country. But sometimes we travel and explore other cities and countries and bring you interesting stories.
When I remember my trip to Brussels, I always think of this place. NONA Pizza Brussels is one of the best…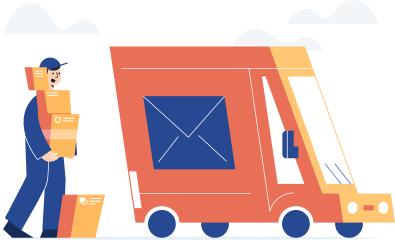 Featured Travel Guides
Comprehensive guides that tackle most of the things you need to know about specific destinations. Each travel guide contains information on What to visit, Where to eat & drink, Information about events and festivals, Weather information, Where to stay, One-day trips, and much more. Also included are tour suggestions, flight and hotel recommendations, travel tips, and frequently asked questions. Our suggested travel guides are Split Travel Guide, Zagreb Travel Guide, Osijek Travel Guide, and 2 more who are not from Croatia: Berlin Travel Guide, and Rotterdam Travel Guide. For a full list of I love Croatia Travel Guides, visit the Destinations page.
the latest
Travel News
Find the latest travel and tourism news from Croatia. With almost 80 million tourist nights and 17 million arrivals, Croatia is among the top 20 tourist countries in the world. The numbers sound incredible considering that Croatia has only 4 million inhabitants. Read older articles of I love Croatia on the Travel News page.
Get to know Croatia at 50 percent lower prices on numerous tourist services such as accommodation, natural and cultural attractions,…
Lovers of nature, delicious street food snacks, and refreshing drinks have finally got a new edition of the Food Truck Festival…
Given the beginning of the new academic year, the demand for apartments is, as every year, very high. However, due to the…
The German Robert Koch Institute has added two Dalmatian counties on its red list. Due to the increased number of new cases of…
The title of the text "Slovenia puts Croatia on the list of red countries for travel" is not surprising because Croatia…
Croatia is the 49th richest country in the world if we can believe the analysis of the Work + Money portal. The portal is part of…
Follow us on social media!
To see more of our photography and get regular updates, head over to social networks. Find out more from the I love Croatia blog by clicking on Facebook, Instagram, Pinterest, Twitter, or Bloglovin. As always, thanks for supporting my blog I love Croatia.