If you are looking for a masterpiece of architecture and also concerts in Berlin, then you certainly have to visit the Velodrom Berlin. It is located in the Berlin district of Pankow and the entire complex is hidden below ground level. Since opening in 1997, it has been the most important place in Berlin to watch cycling. Also, many world music stars have their concerts in this hall.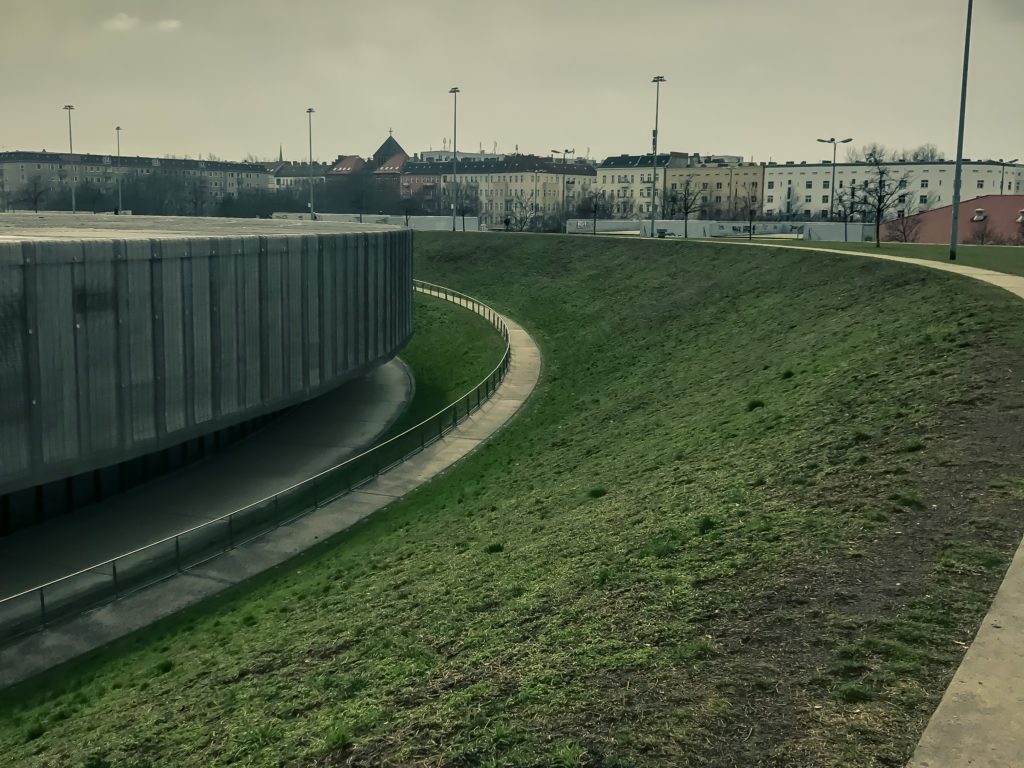 Construction of a complex
The complex was built in 2000 for candidacy for the Summer Olympic Games. Unfortunately, Berlin lost that candidacy, and the Olympic Games were held in Sydney. The project was created in 1992 and was designed by French architect Dominique Perrault, winner of the Mies van der Rohe Award in 1996. Before the Velodrome, on the site was Werner-Seelenbinder-Halle, which opened in 1950 in a former East Berlin. It was one of the main sports venues in the city in the 20th century with an arena capacity of up to 10,000 people. Check Wikipedia for more information. The velodrome was officially opened in 1997 and the construction cost about 138 million euros.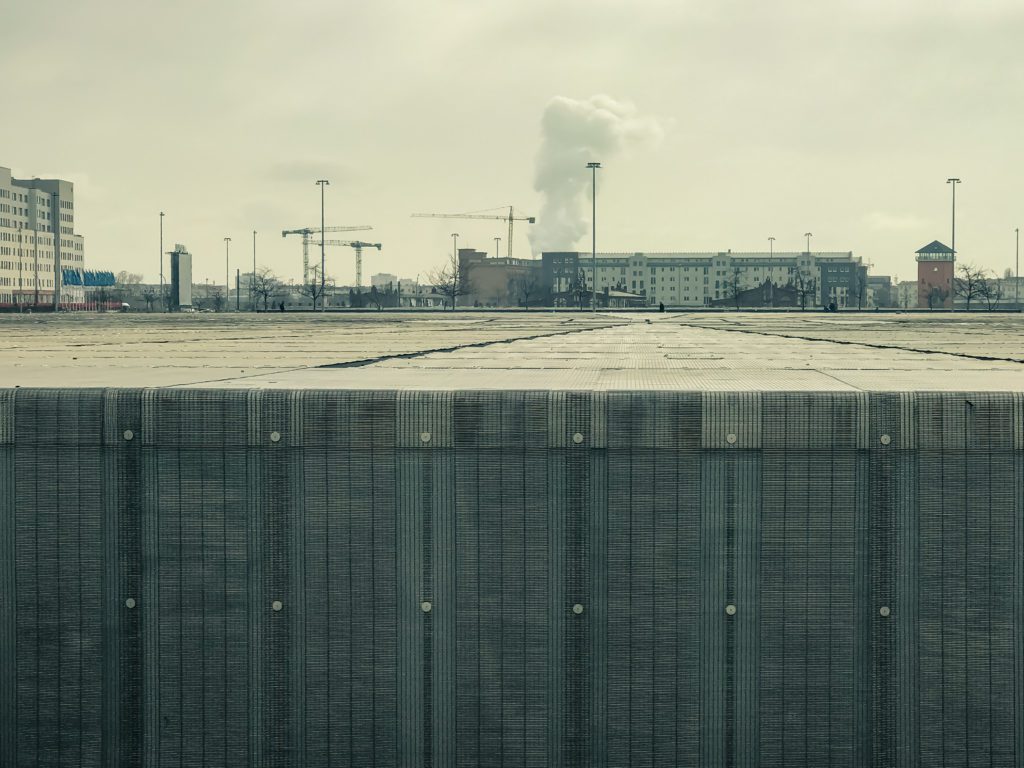 Architecture
Two things make this complex special. The first is that the buildings are below ground level and thus are literally invisible. It consists of one rectangular and one round building with a metal facade glittering in the sun. More specifically, the entire facade is covered with braided stainless steel. The other thing that makes this complex special is its roof. The roof consists of a steel structure with a diameter of 142 meters. It is also the largest steel roof in Europe. The roof structure itself is 13 meters high, with 16 reinforced concrete round columns carrying 3500 tonnes of steel.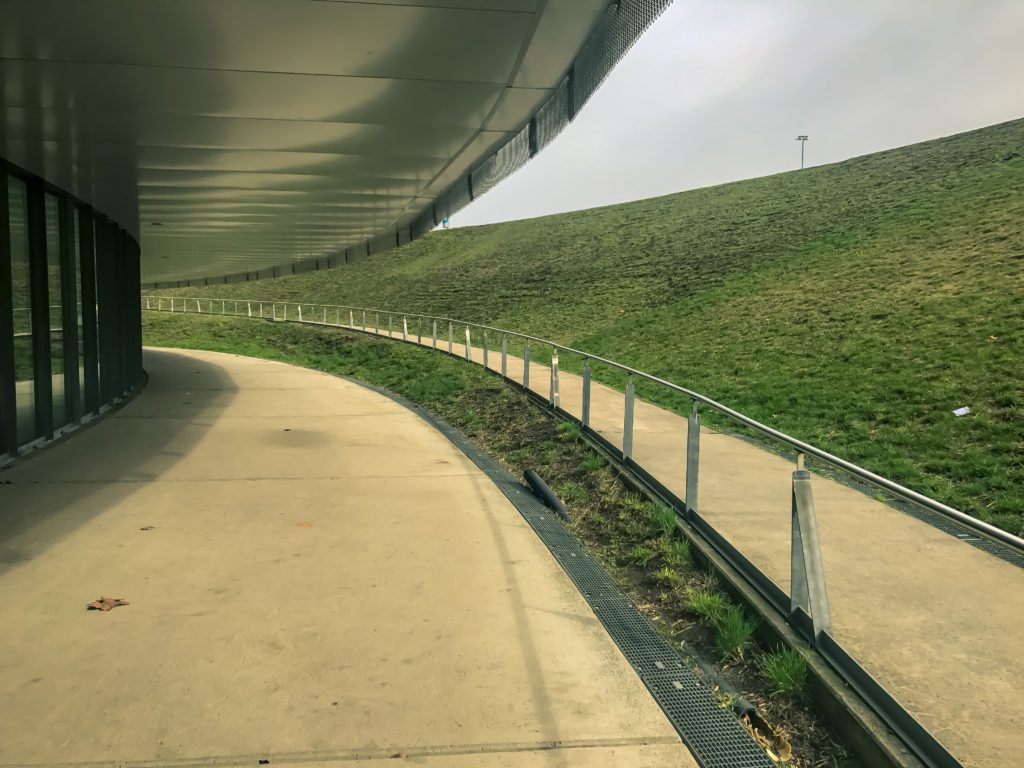 The whole complex consists of a total of 3 parts: the first is a velodrome for cycling, tennis, concerts, etc., the second part is a swimming pool with 2 Olympic swimming pools and a couple of additional and the third part is a multisport arena.
Velodrom Berlin today
Today, the Velodrom Berlin is first and foremost an incredible place to watch cycling. The Velodrome bike trail is made of Siberian spruce and is 250 meters long. The most famous event every year is the Six Days of Berlin, which has been held here annually since 1997. Also, many concerts are held every year. Among the most famous are Britney Spears, Daft Punk, Robbie Williams, Depeche Mode, Justin Timberlake, etc. The exterior of the park looks a bit deserted during my visit, but the Velodrome itself is top-notch.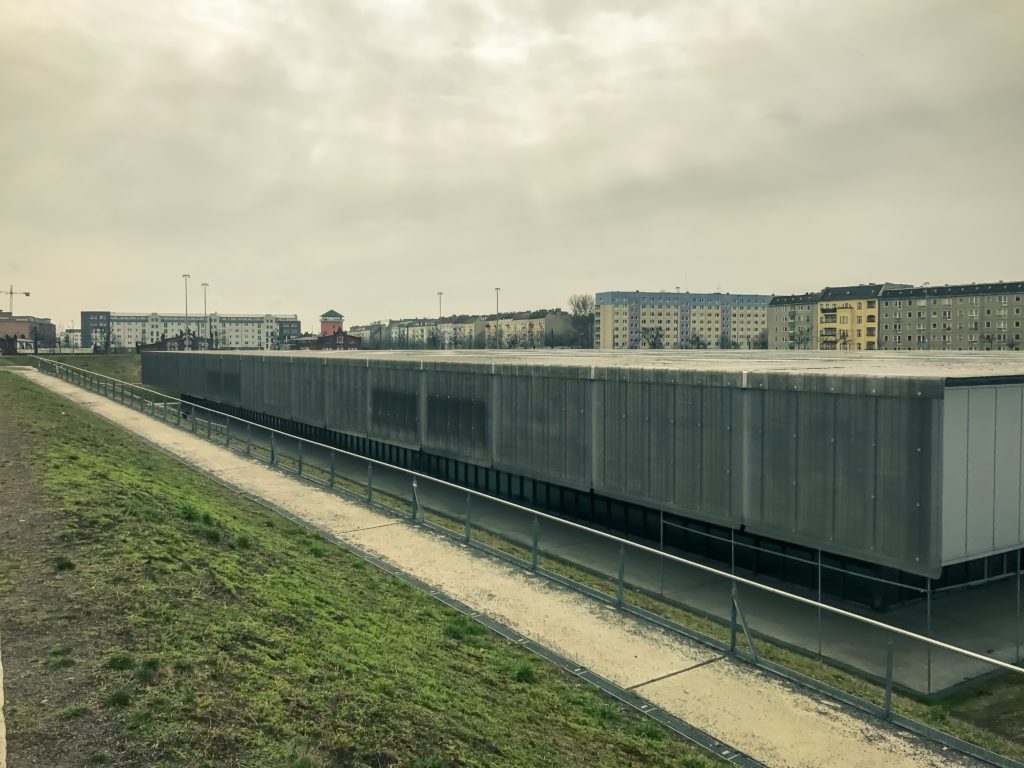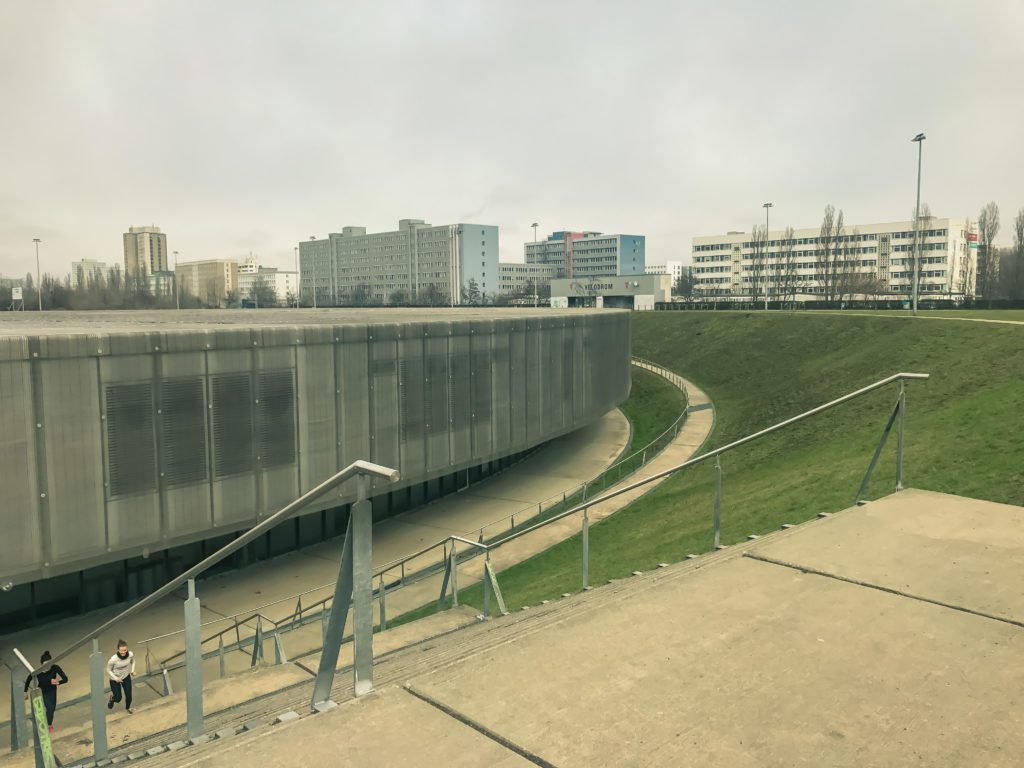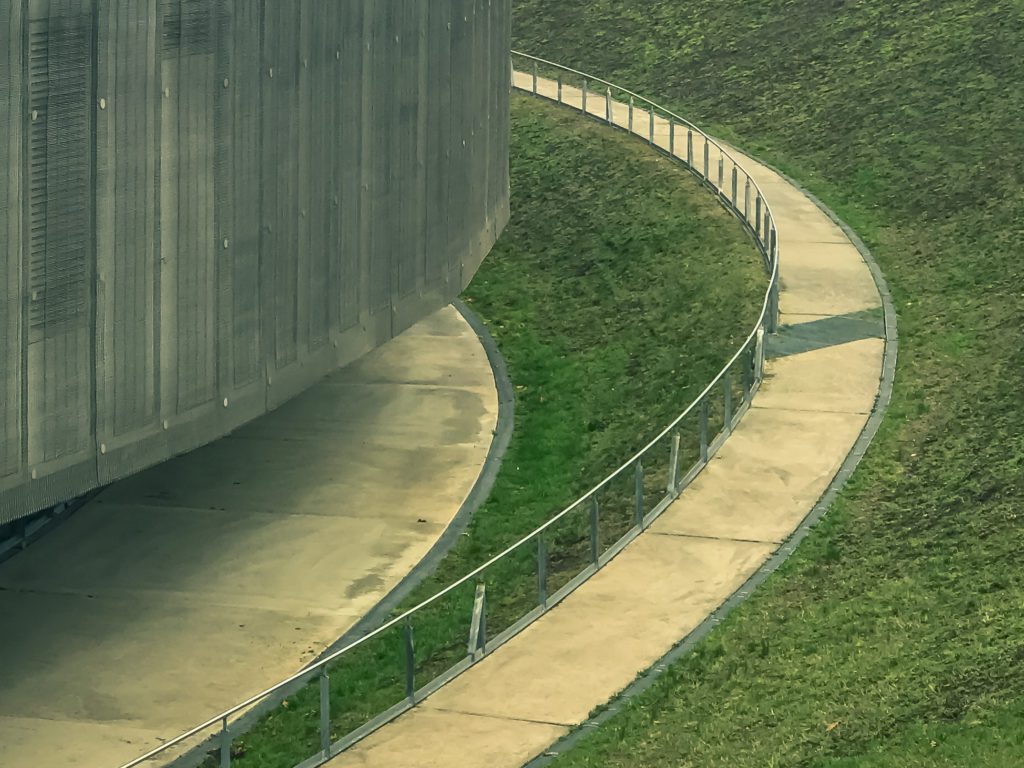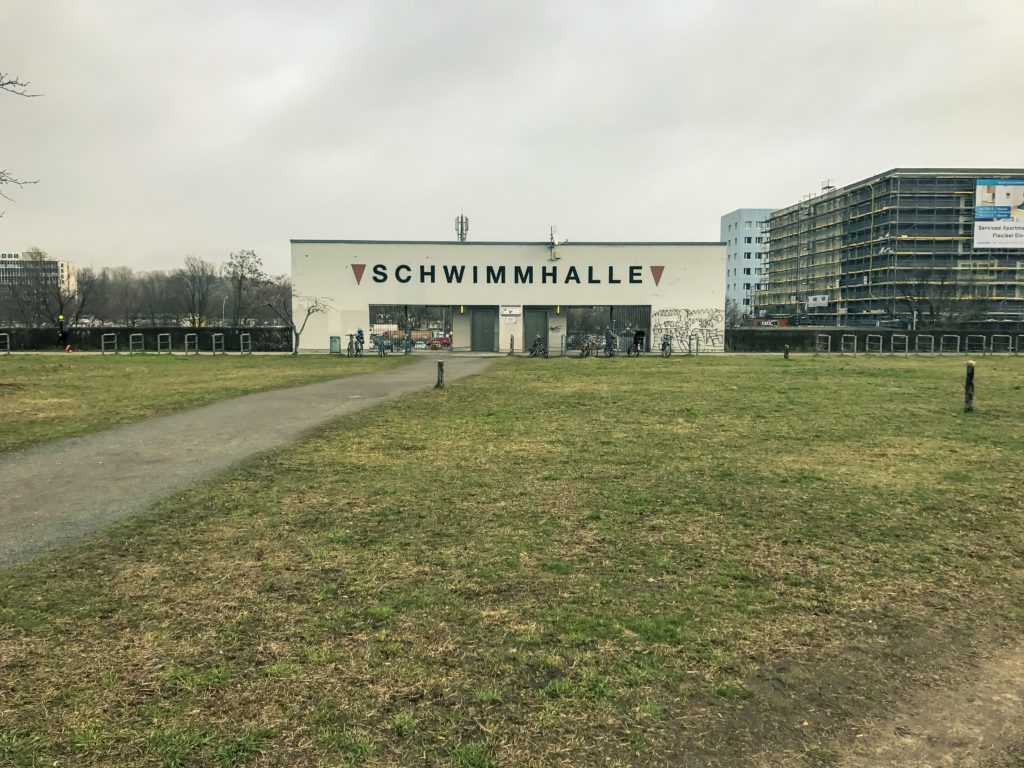 Recommended Experiences
Discover the most beautiful and interesting sights around Berlin with Berlin Travel Guide Experiences. Find, compare, and book sightseeing tours, attractions, excursions, things to do, and fun activities.
Find out more information about Velodrom Berlin on: