You can either love or hate Teufelsberg! So, if you have a love for the abandoned areas and the Cold War, this is definitely a place to visit. At the top of the hill Teufelsberg, there is a former listening station. It was built by the US National Security Agency (NSA) in the 1960s. The station looks like a set of giant golf balls. Although still destroyed, a few years ago the station was transformed into a museum of street art that is constantly changing.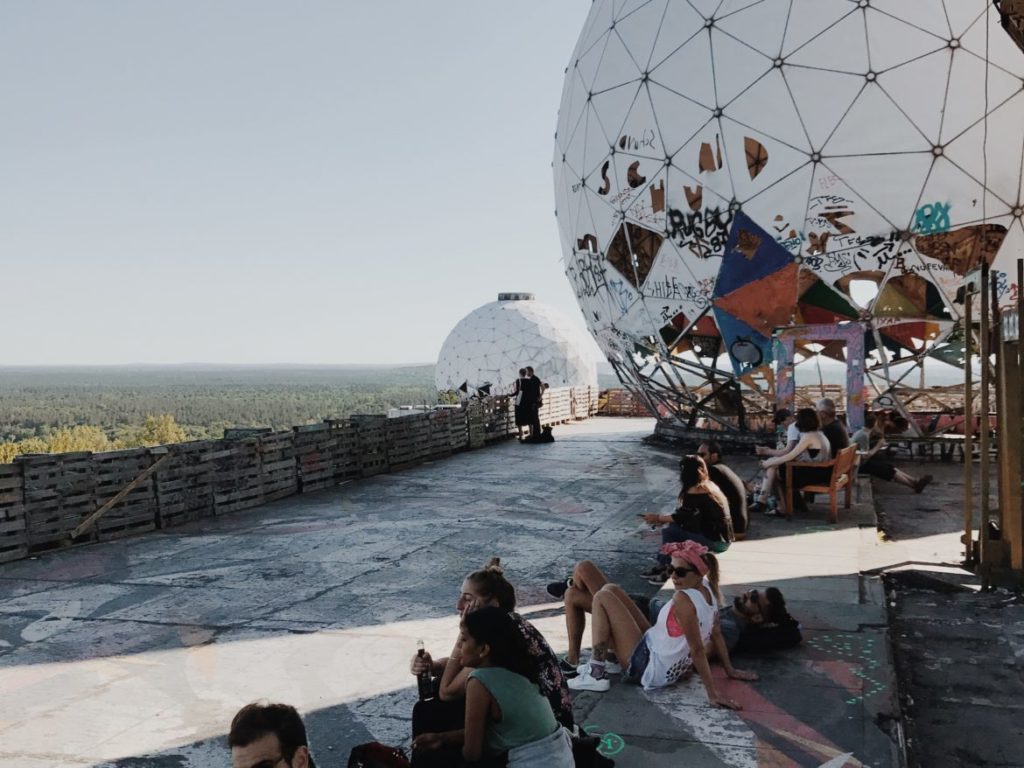 Teufelsberg is actually a man-made hill built after the Second World War in the Grunewald Forest. The hill was built from ruins during the reconstruction of Berlin. Also, Teufelsberg is unique because the Nazi military-technical college (Wehrtechnische Fakultät) was buried beneath, designed by Albert Speer. The hill is about 120 meters high and it was created by moving approximately 75,000,000 m3 of debris from Berlin.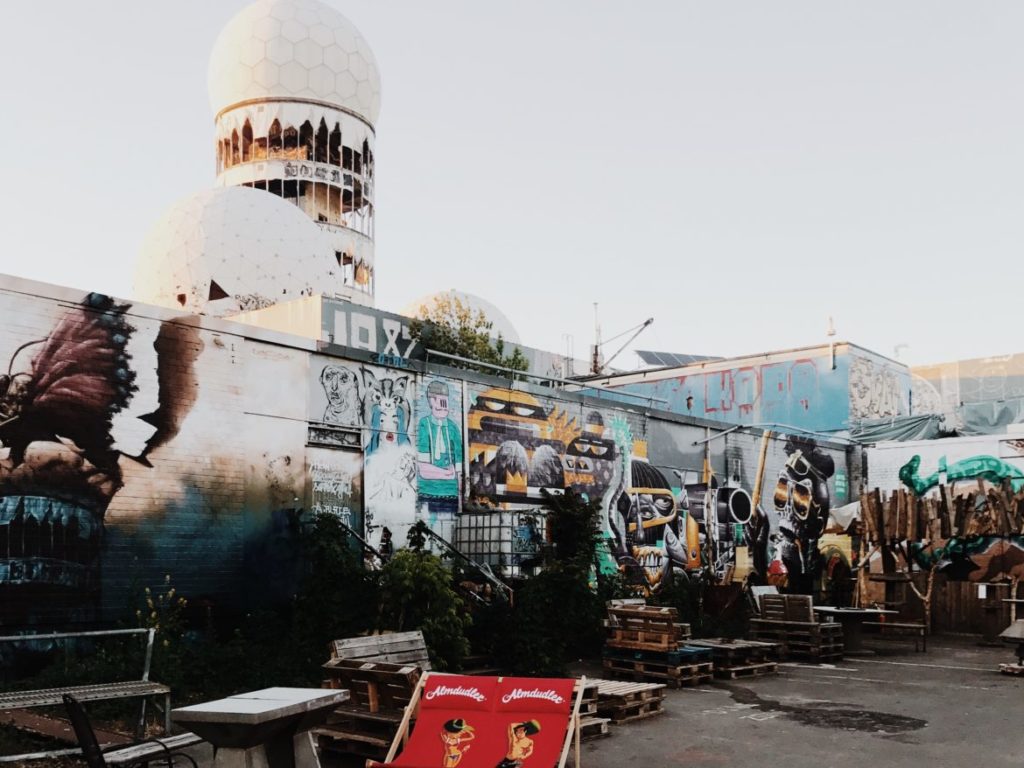 The access area is relatively easy if you like walking. Of course, the fastest way to approach it by car or taxi. However, if you choose public transport, you will come to Heerstaße station and walk through the Grunewald forest. Walking takes almost an hour to get up because this place is about 80 meters above the city.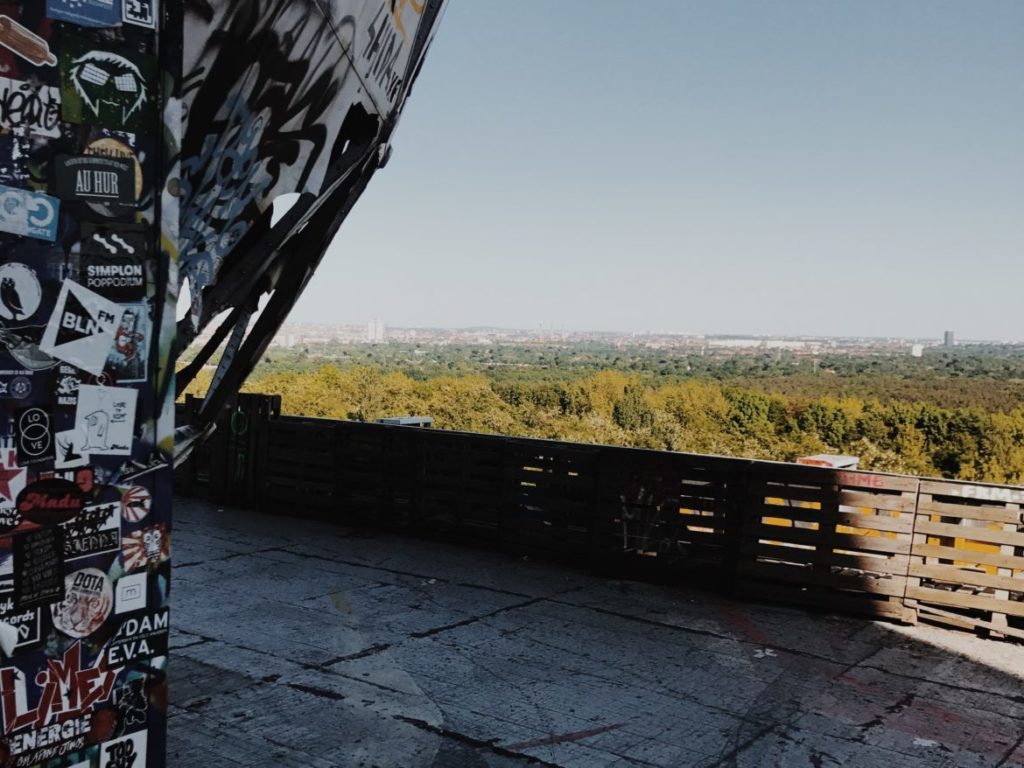 Since 2017 this place has been open to visitors. You will pay 5 euros to enter the site and you will have to cancel your life (so you can't file a claim against the people in case of an accident). Once you enter the first place where you come, there is a bar serving beer and chips while in the background playing relaxing music.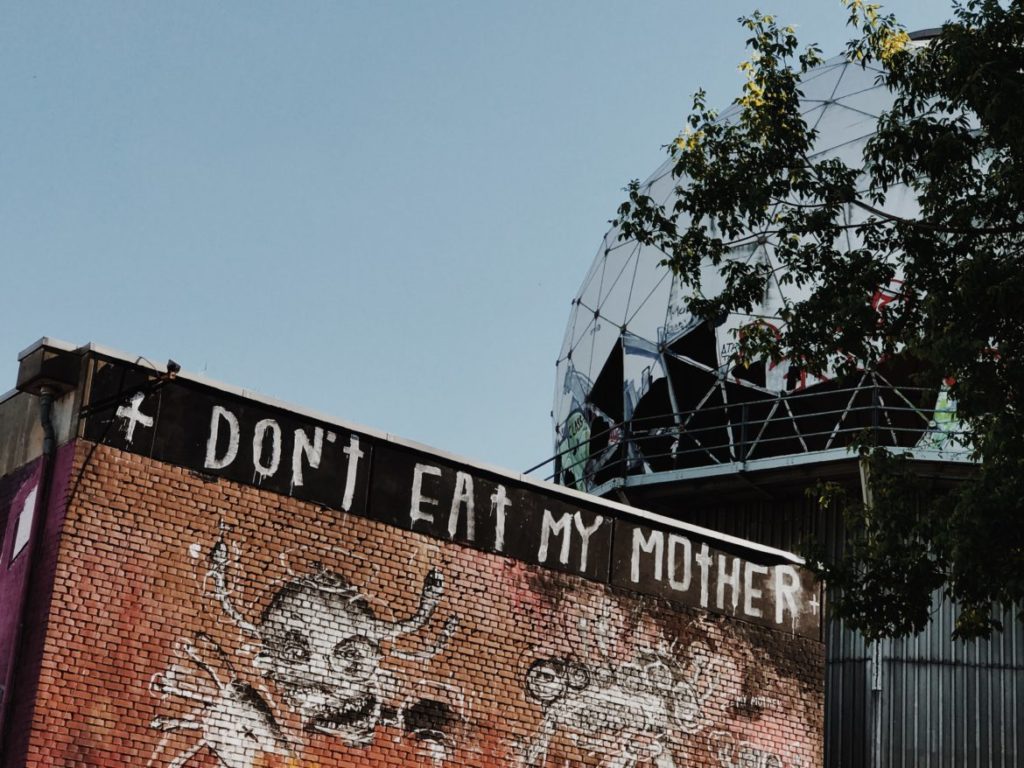 Teufelsberg – the atmosphere between street art and abandoned buildings
In the building under the tower, the walls are filled with incredible art, great for wandering and photography. A mix of old technology, equipment for the gym, cars and a huge range of unique items from the past years. Be sure to go to the top through the dark staircases. There is a remarkable place that offers a fantastic view of Berlin. Also, you will also have an interesting sound experience because the shape of the dome makes some interesting echos if you sit in the middle of the room. This is definitely a place of creativity and beautiful views surrounded by nature!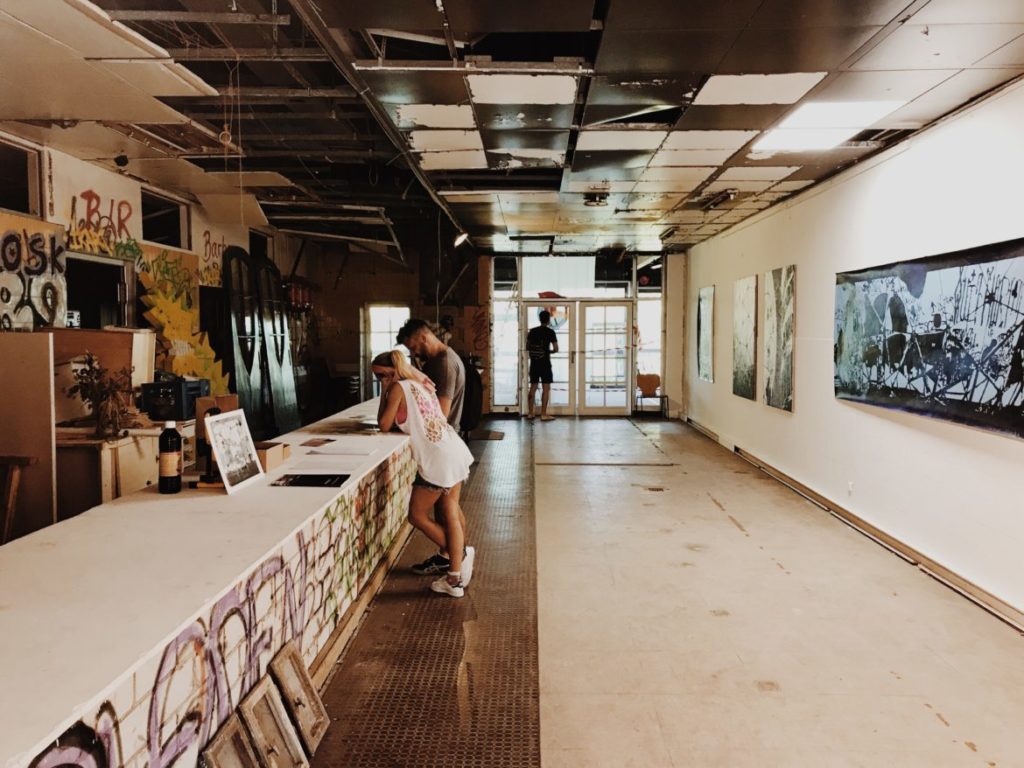 If you are a fan of graffiti, I would recommend a visit. In general, this place is one of the most unusual places I've visited in Berlin. It is open from 10:00 am to "one hour before sunset".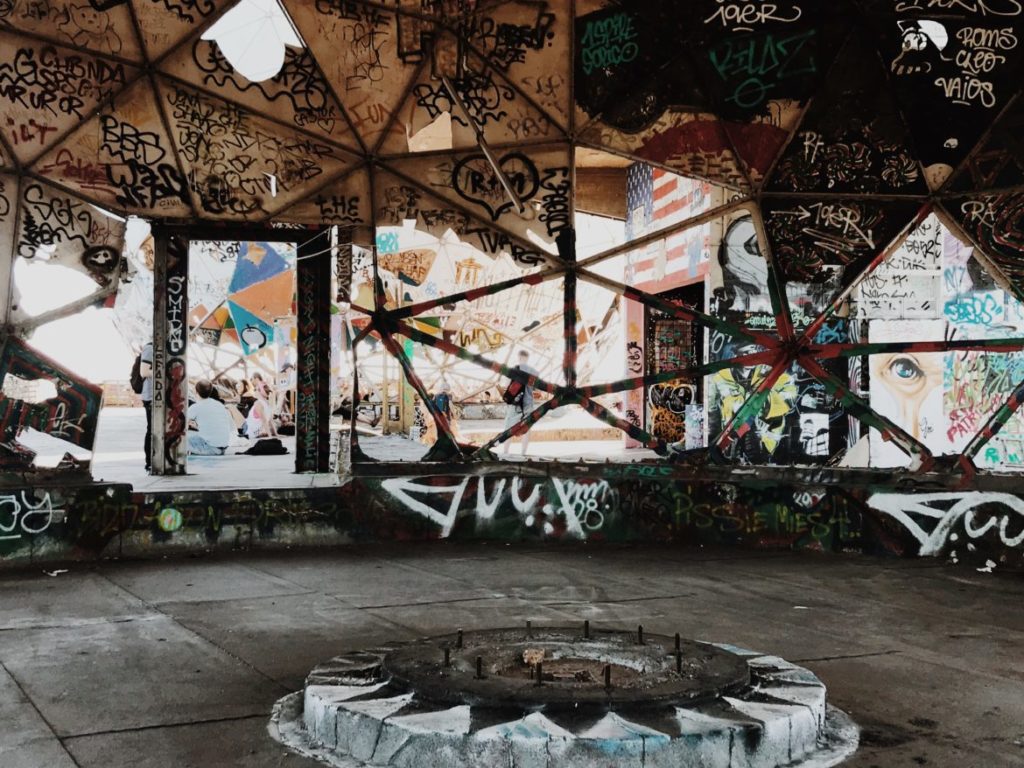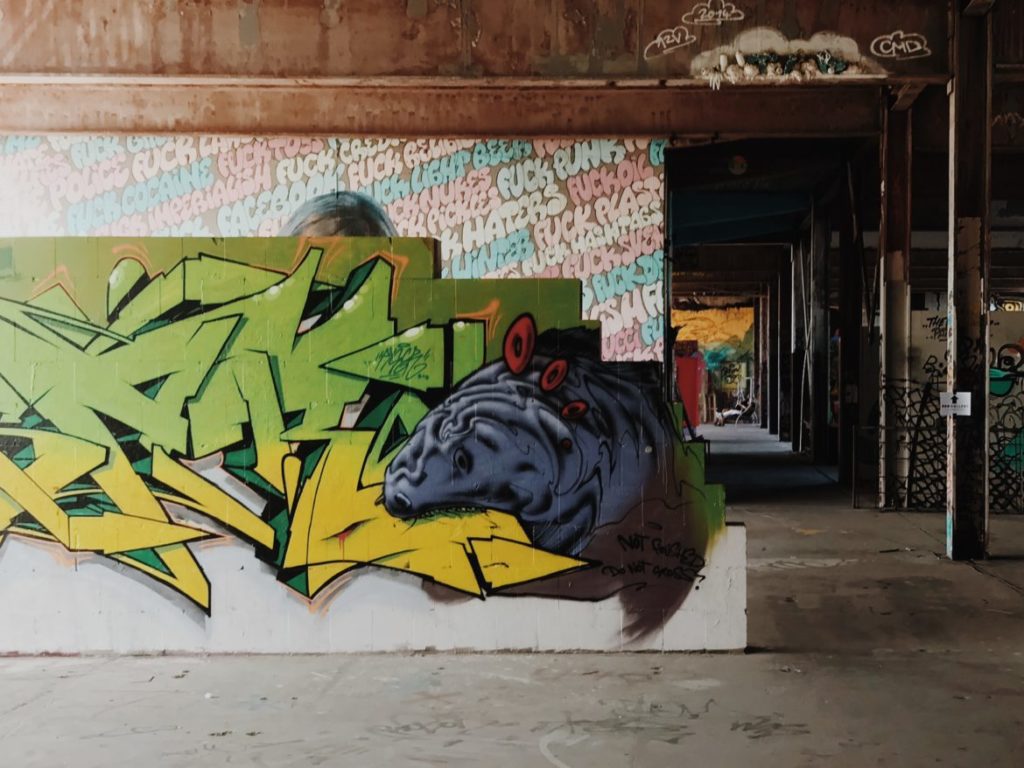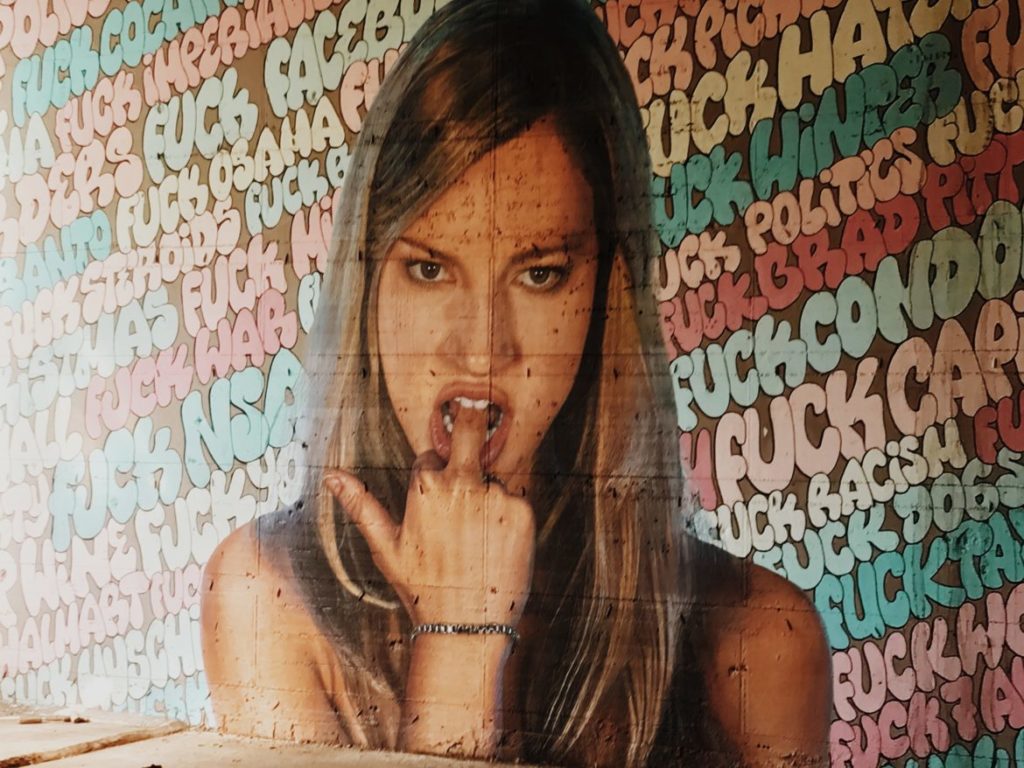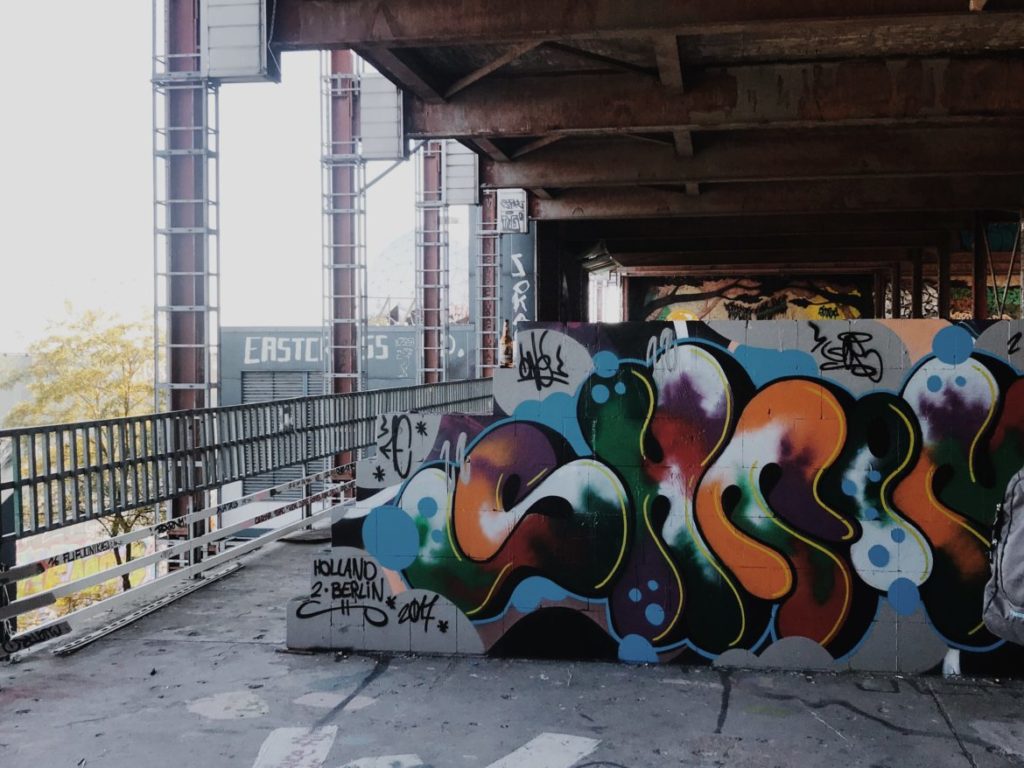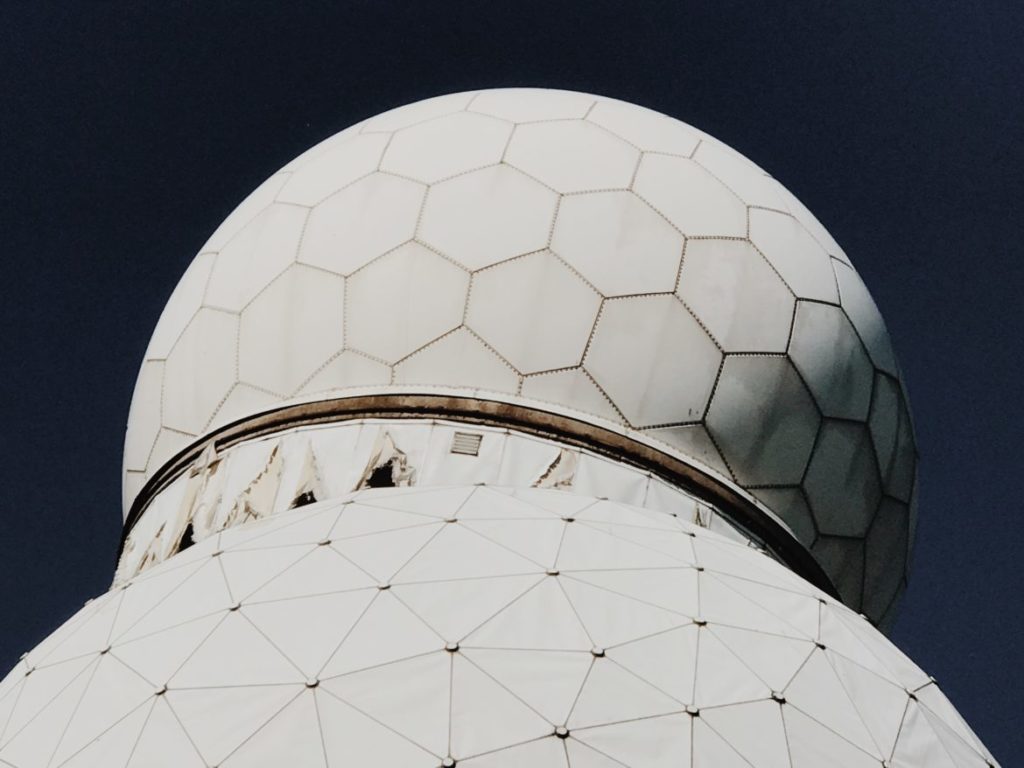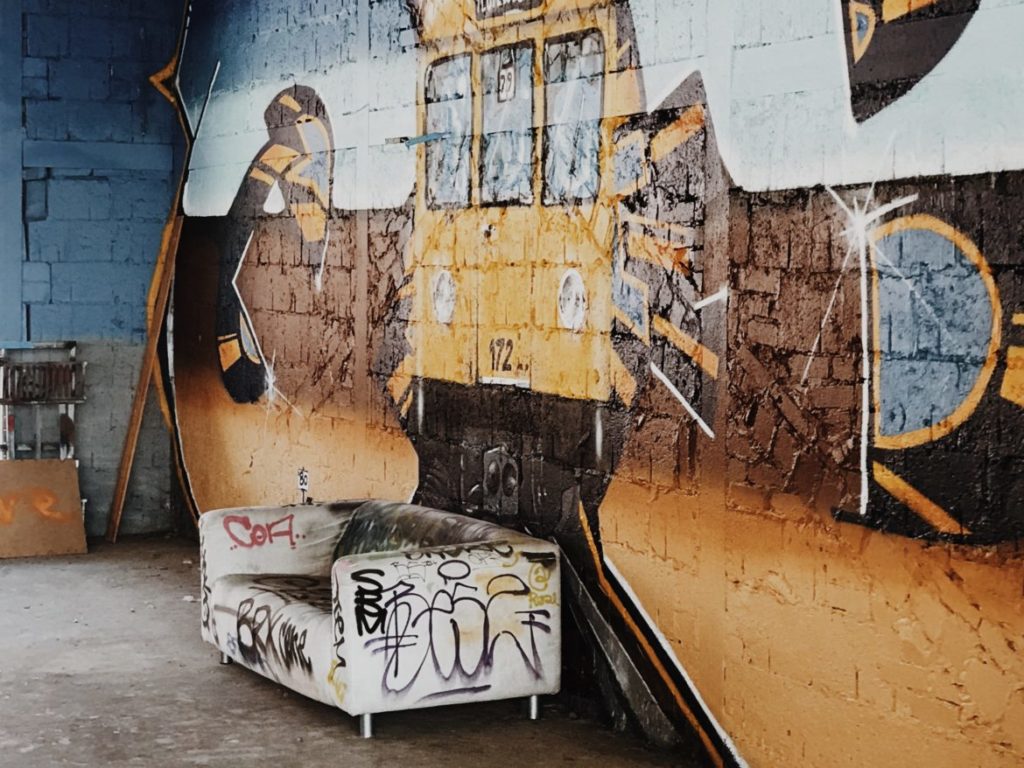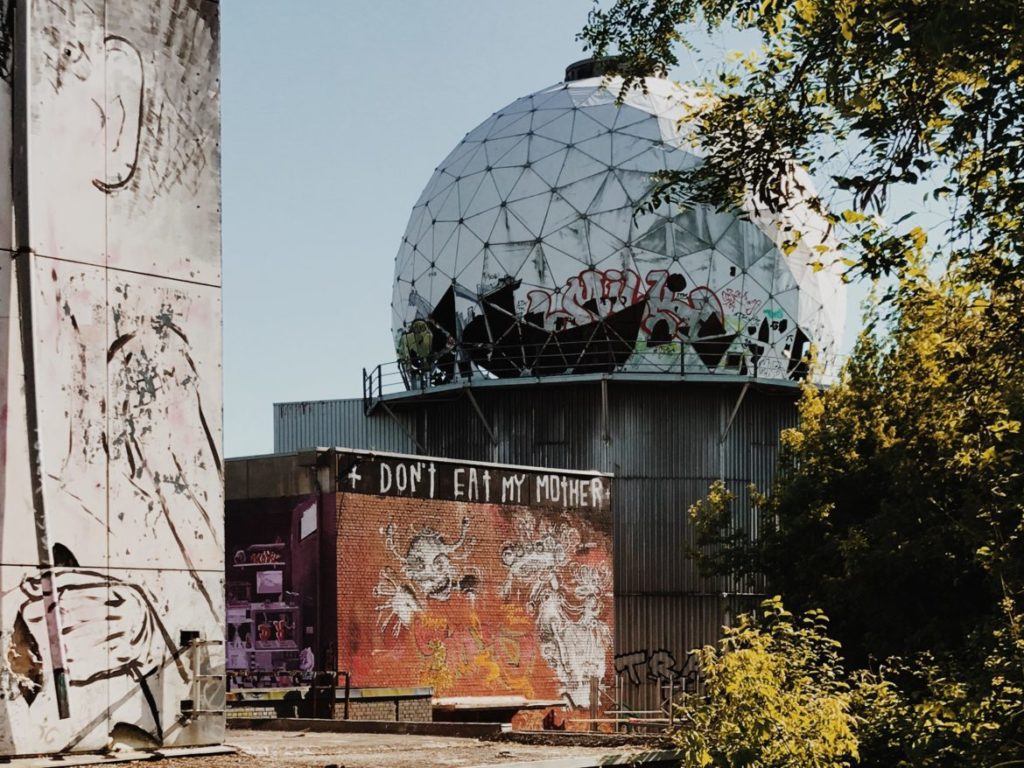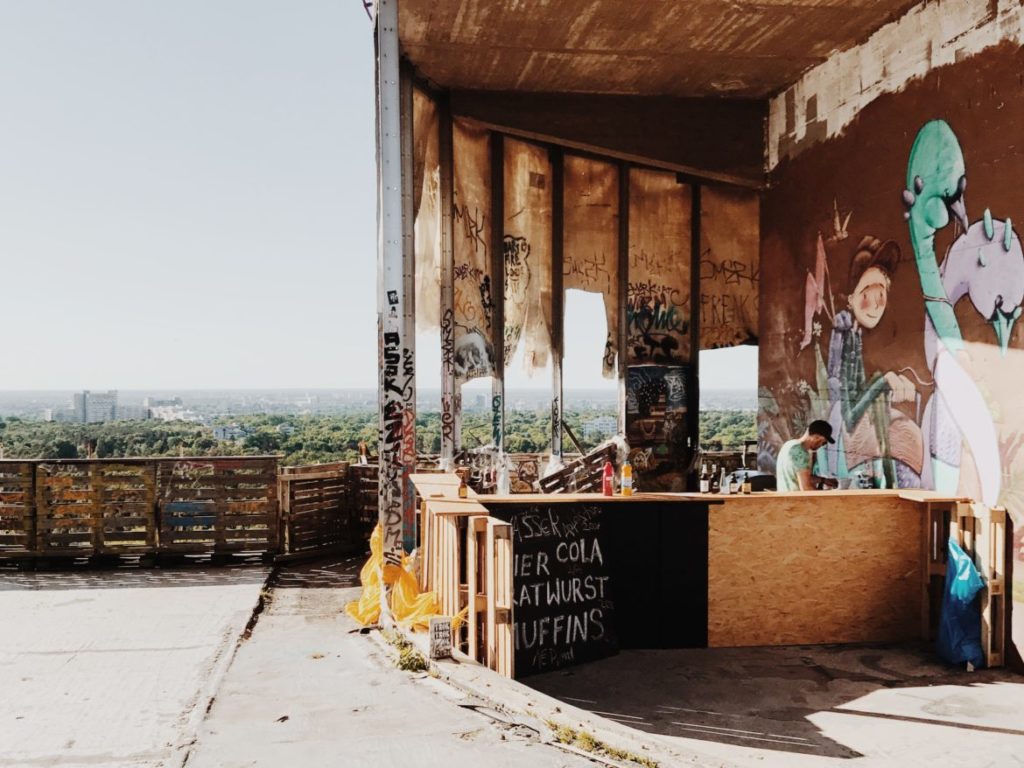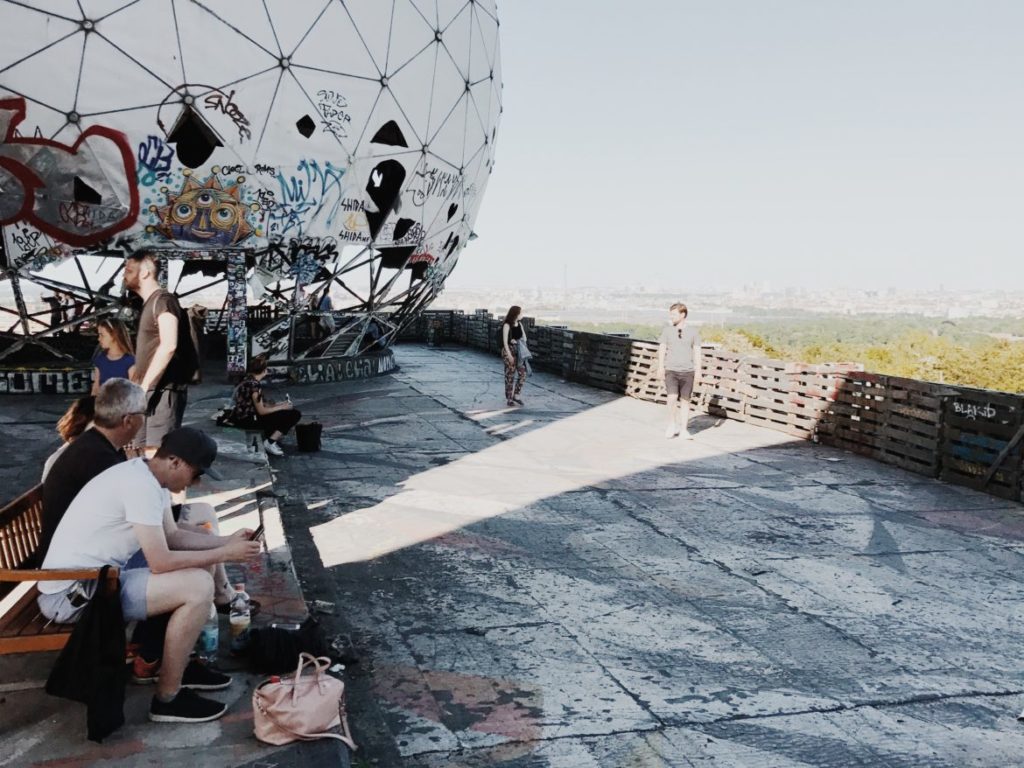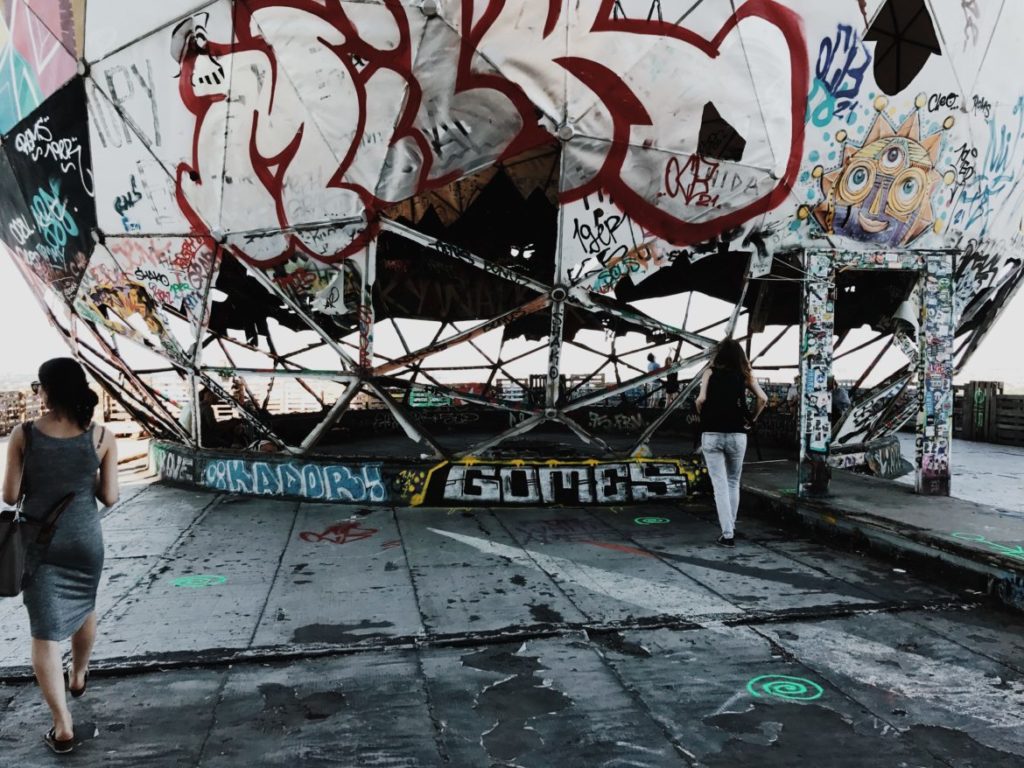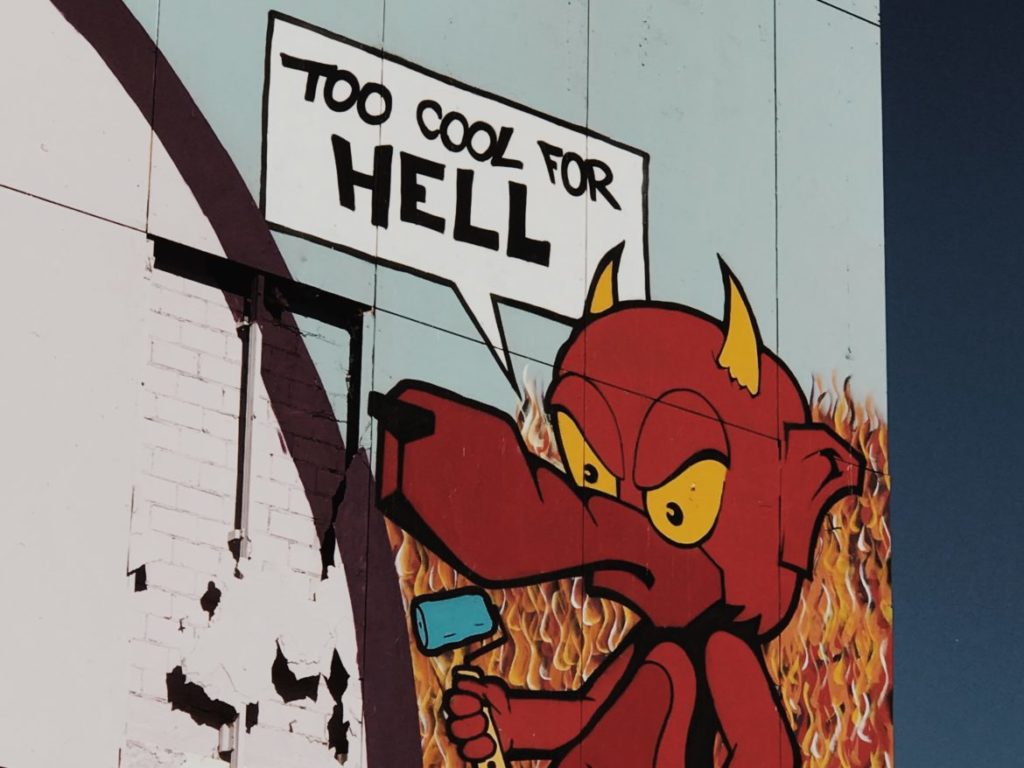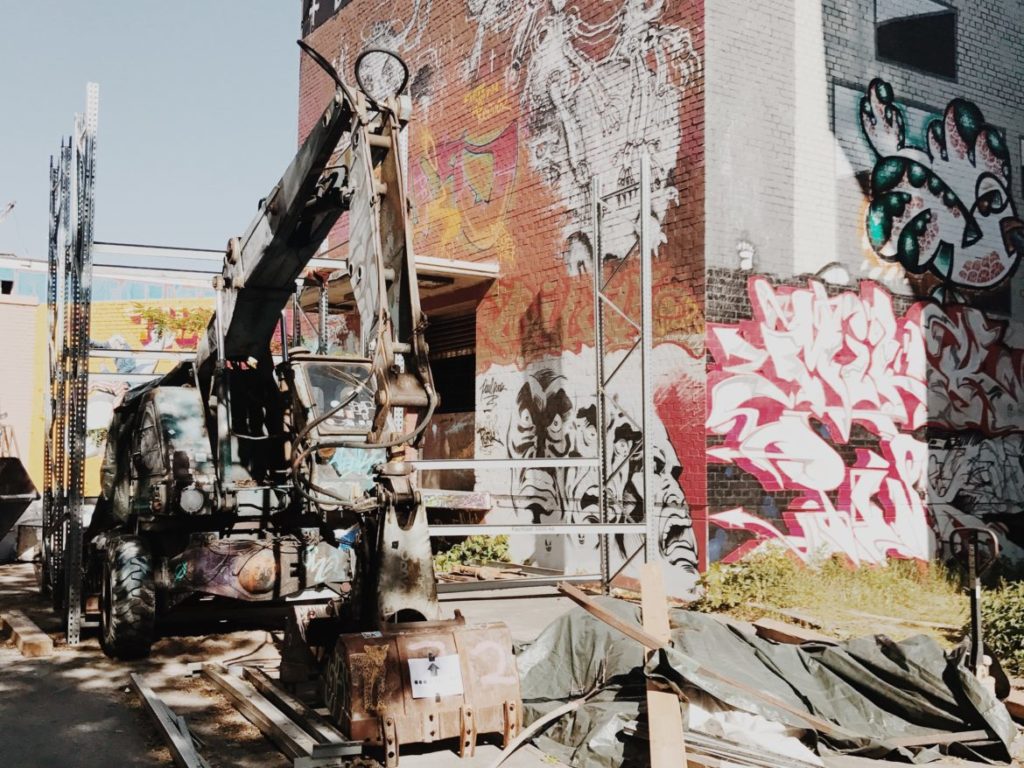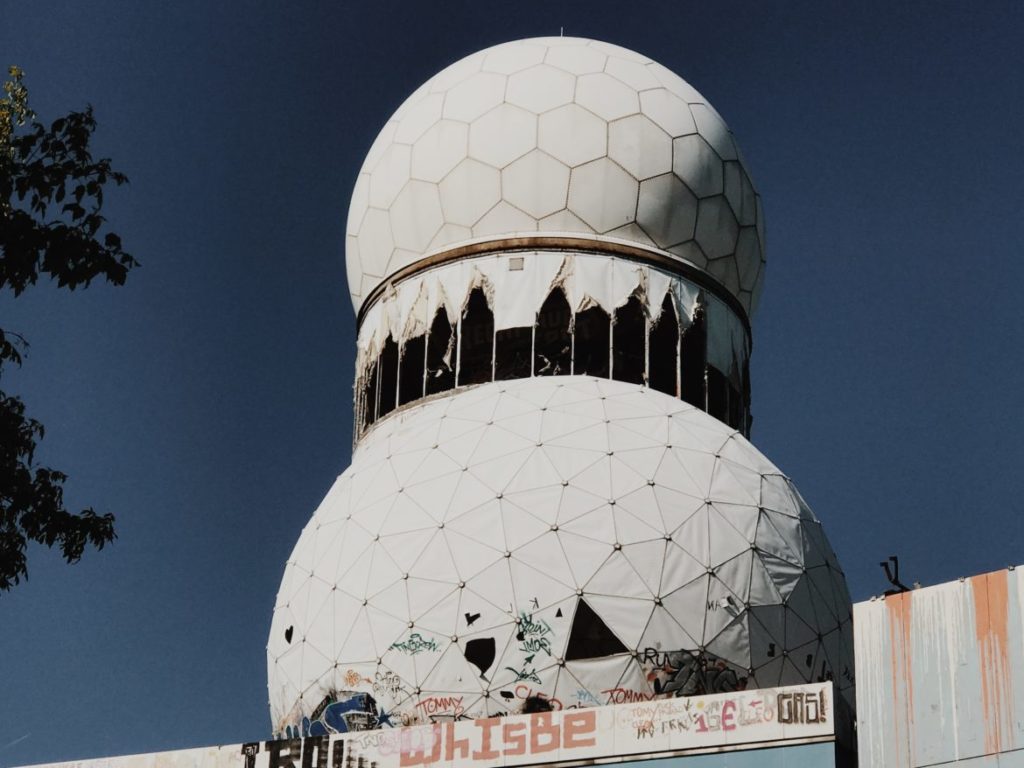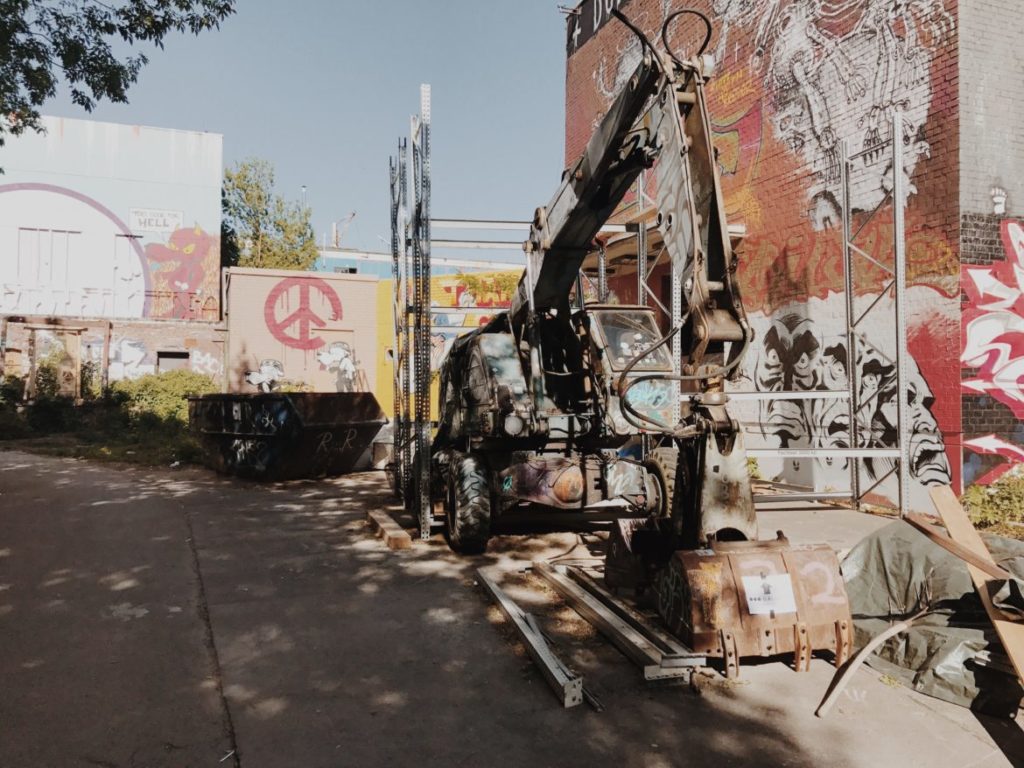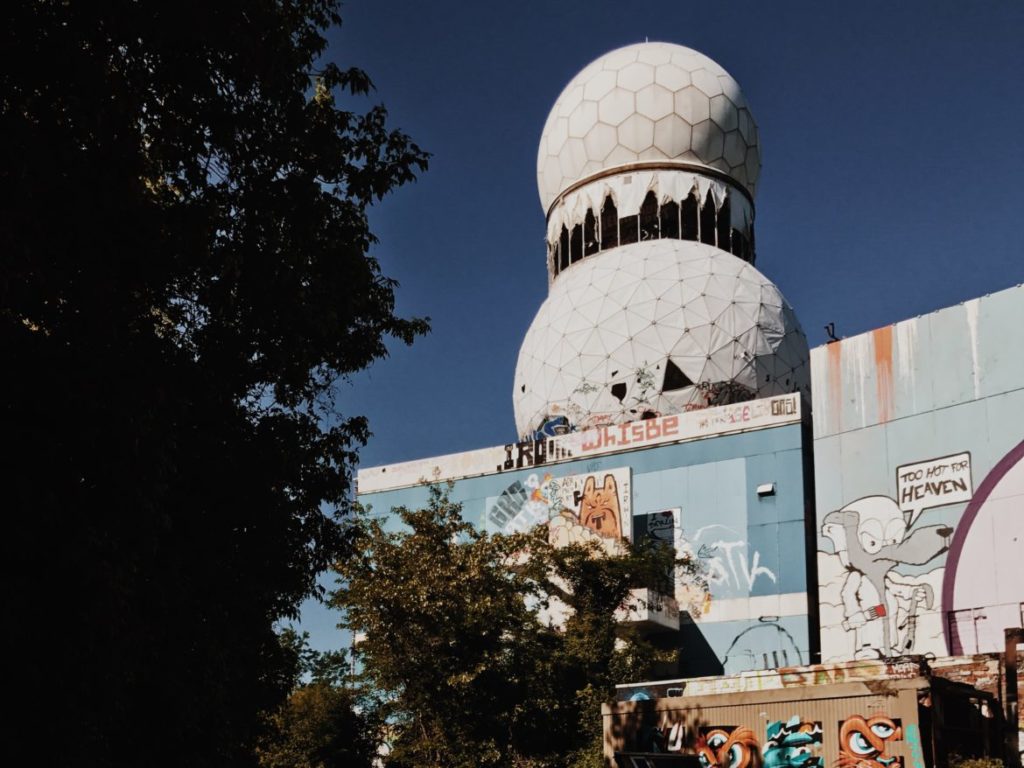 Find out more information about Teufelsberg on: