As a student in Croatia, I would like to help everyone who is coming first time in Dubrovnik. Are you coming to study or you are just an exchange student, one of the first things you have to do is find a place to stay. Student accommodation in Dubrovnik is every year more and more expensive, and the biggest problem is the lack of student dorms. Actually, the first student dorm in that city opens in 2020. From the point of view that Dubrovnik is a tourist city, most apartments are rented up to the start of the tourist season.
Apartments – Private accommodation
One of the options is to rent a furnished studio apartment. There are many websites offering rentals for individuals and groups. The most popular is njuškalo.hr. On the website of the Student Center Dubrovnik, there is also a page offering student private accommodation. A big problem for tourist cities (like Split, Zadar, Dubrovnik, or Rijeka) is that most apartments are rented until May 1st or June 1st. After that, they rent these apartments per day to tourists at many times higher prices.
My personal example was during accommodation in one apartment in the center of Split. The price of the 70 square meter apartment was 600 euros without electricity, water, garbage collection, etc. After leaving the apartment on May 1st, the price per night was 200 euros. When I looked at Booking.com on how much was filled with bookings over the summer, almost everything was full. Dubrovnik is an even bigger tourist center than Split, so the situation is even worse.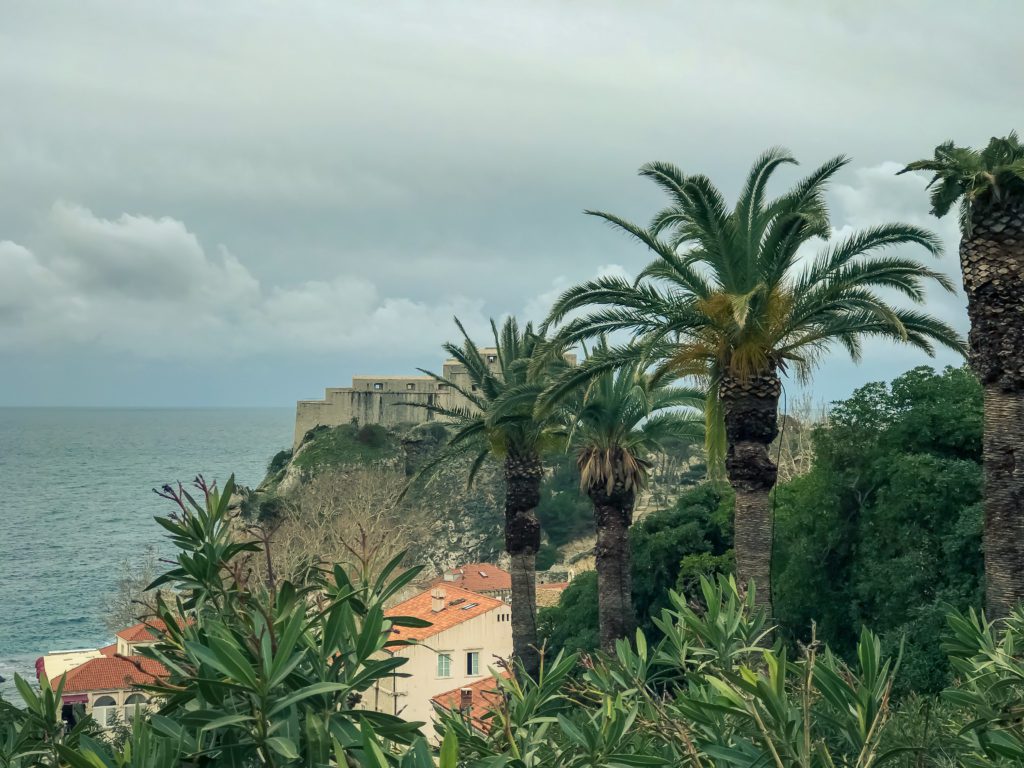 Student dorms
It is a well-known fact that Dubrovnik attracts more and more students every year. In order to partially solve the problems that have more and more students, the first student dormitory in Dubrovnik will finally open in 2020. It will have a total of 503 beds and the monthly rent should be around 800 kunas. Otherwise, the rooms are double, 21 square meters in size and each has a toilet. Also, the home will be equipped with five single rooms designed for people with special needs. When the academic year is over, the dormitory will be converted into a hostel.
Student canteens
Probably the best thing about student life in Croatia. While you will have to spend between 20-30 euros for an average dinner in Dubrovnik for two people, in a student canteen one menu costs about 1.5 euros. Unlike other Croatian canteens, the Dubrovnik Student Canteen will feature 'touch screens' through which students will be able to select menus or order food. 'Like at McDonald's'. It is also new that student menus will be able to be paid with a credit card (not only cash as the years before).
The largest number of foreign students
Also, Dubrovnik University currently has about 1870 students, but Dubrovnik also stands out as the Croatian city with the highest percentage of foreign students' arrivals in Croatia. There is about 10 percent of them in total.
Study in Croatia Guide
Studying abroad is an exotic that would be hard to decide. However, getting to know a new culture and new people, teaching in another language are just some of the advantages. Given the rich history, architecture, social life, etc., Croatia is becoming more and more interesting to foreign students. You will find more information by reading the Study in Croatia Guide.
Your decision about student accommodation in Dubrovnik?
Now it's your turn to decide about student accommodation in Dubrovnik. Of course, if you have any questions or suggestions or offer accommodation feel free to comment! Also, if you are not just interested in student accommodation in Dubrovnik, but still thinking about which city to choose, then read some of the following articles.
Source:
1. https://www.dulist.hr/studentski-dom-otvara-vrata-na-proljece-cijena-smjestaja-810-kuna/605052/ (26.04.2020.)