As a student in Croatia, I would like to help everyone who is coming first time in Osijek. Are you coming to study or you are just an exchange student, one of the first things you have to do is find a place to stay. Finding student accommodation in Osijek can be a problem if this is your first time coming to this city. The University of Osijek has about 18,000 students, 73% of students are not from Osijek and they are looking for accommodation. From 2020, Osijek is richer for a new modern student dormitory in Svačićeva Street. But also if you prefer your peace and want to be in an apartment, rental prices are very cheap. Perhaps the cheapest in Croatia.
Apartments – Private accommodation
Online marketplace
One of the options is to rent a furnished studio apartment. The best online marketplace for booking student accommodation in Osijek is njuškalo.hr with an offer of over 100 thousands of properties for sale or rent. Another also very popular accommodation search site is Index Oglasi. Placing ads on the njuškalo.hr site is paid while it is free on Index, so you will surely find differences in the offer of these two most popular websites. The average price for a single person studio costs from 100-200 euros per month plus additional charges like electricity, water, etc.
Facebook groups
Given that most apartments are rented on websites through agencies that charge a monthly fee of one month, many students looking for their student accommodation in Osijek through Facebook groups. Below I will list some of them.
Student dormitories
Student hall of residence – Ivana Gorana Kovačića Street (193 beds)
After the reconstruction of the student dormitory in 2017, the number of beds decreased, however, the students were given much better-living conditions. Each room has air conditioning, refrigerator, and internet connection. In addition, the new building uses renewable energy sources, such as solar collectors on the roof.
New student dormitory in 2020 – Svačićeva street (796 beds)
The new student dormitory in Svačićeva covers 17,000 square meters and soon will become a dormitory for 796 students. SA large part of the building is covered with photovoltaic cells. It means that this smart building is self-sustaining. Excess energy will be given to the citizens back into the electricity network. It heats hot shower water, heats the rooms, but also produces its own electricity. Also, the rain that falls collects in the pools and will be used for water from the kettle. All rooms will be air-conditioned, with high-speed internet. With the construction of a new student dormitory in Osijek, accommodation will be provided for 1,445 students in three dormitories.
Accommodation dormitories prices
In Osijek, the prices of accommodation in student dormitories are 500 kunas for a month. Exchange students (ERASMUS) pay twice as much and they are accommodated in a new student dormitory in Svačićeva Street.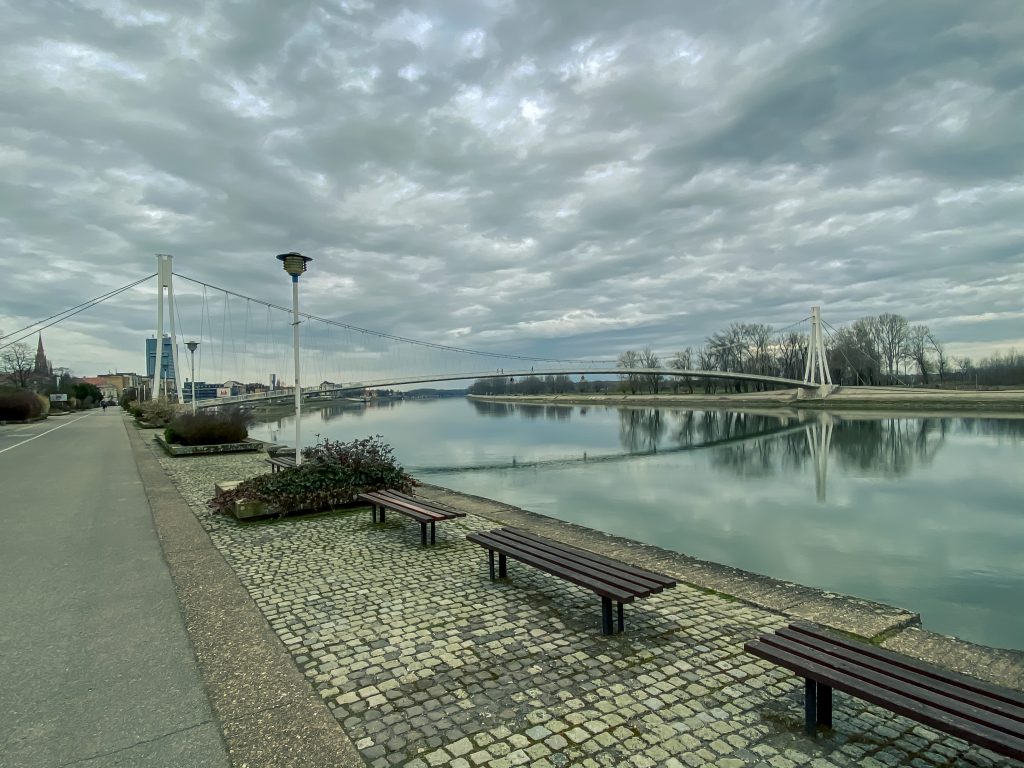 Student canteens
Probably one of the best things about student life in Croatia. While you will have to spend between 20-30 euros for an average dinner in Osijek for two people, in a student canteen one menu costs about 1.5 euros. Below is a list of student canteens in Osijek.
Canteen Student dormitory, I. G. Kovačića 4
The new student dormitory, Kralja P. Svačića b.b.
Restaurant of the Faculty of Food Technology, F. Kuhača 18
Restaurant of the Faculty of Economics, Trg Lj. Gaja 7
Restaurant of the Faculty of Philosophy, L. Jagera 9
Restaurant Gaudeamus, Istarska 5
Restaurant of the Faculty of Civil Engineering, Crkvena 21
Restaurant Index, Fra Andrija Kačića-Miošića 13
Restaurant Kampus, Cara Hadrijana bb
Restaurant of the Department of Mathematics, Trg Lj. Gaja 6
Self-service restaurant, Istarska 5
Stastičarna Apsolvent, Istarska 5
Study in Croatia Guide
Studying abroad is an exotic that would be hard to decide. However, getting to know a new culture and new people, teaching in another language are just some of the advantages. Given the rich history, architecture, social life, etc., Croatia is becoming more and more interesting to foreign students. You will find more information by reading the Study in Croatia Guide.
Your decision about student accommodation in Osijek?
Now it's your turn to decide about student accommodation in Osijek. Of course, if you have any questions or suggestions or offer accommodation feel free to comment! Also, if you are not just interested in student accommodation in Osijek, but still thinking about which city to choose, then read some of the following articles.
Source:
http://www.glas-slavonije.hr/405653/3/Useljenje-u-novi-studentski-paviljon-u-jesen-2020 (22.05.2020.)
https://www.srce.unizg.hr/usluge/issp/popis-restorana/#O (23.05.2020.)