Croatia is becoming an increasingly popular destination among international students in the world. Find 10 reasons to study in Croatia below.
1. Safe country
Compared to other countries, Croatia is a safe country. In the city or in the countryside, day or night, you can walk freely. At a time when the world fears of terrorist attacks, Croatia is one of the oases of peace. Foreign citizens who come to live in Croatia often point out security as one of the things they value most in that country. Also, Croatia offers economic and political stability, which makes it an ideal place to study.
2. Innovation and research
Many Croatian innovators and scientists are known outside Croatia, such as Nikola Tesla, Slavoljub Penkala, or Franjo Hanaman. Also, a large number of lesser-known innovators receive awards and medals at various world innovation fairs each year. Every year, The Ministry of Economy, Entrepreneurship, and Crafts is investing more and more money in new patents in Croatia. One of the best examples of success in Croatia is Mate Rimac, an entrepreneur and founder of the Croatian car company Rimac Automobili.
3. Excellent quality of programs & courses
The University of Split and the University of Zagreb are the only two Croatian universities in The Times Higher Education World University Rankings. The Times list evaluates universities according to 13 indicators classified into five categories – teaching (learning environment, staff-to-student ratio, bachelors and doctoral students, institutional income, etc.), then research, citations, international indicators (such as the number of foreign students and teachers, and international cooperation ) and finally the income of the industry ("transfer of knowledge to the economy", how much the university helps the industry with innovations and inventions).
4. Experience beautiful landscapes
Few countries in Europe can be proud of the nature that Croatia has. Although most students choose to visit the most famous attractions such as Plitvice Lakes, Krka National Park, Kornati National Park, and many beautiful islands, Croatia offers much more than that. A large number of attractions can be compared to other, much more famous and better-known attractions. Therefore, I recommend you to explore Slavonia, Baranja and Srijem, nature park Kopački rit, Rastoke, Risnjak, Lonjsko polje, etc.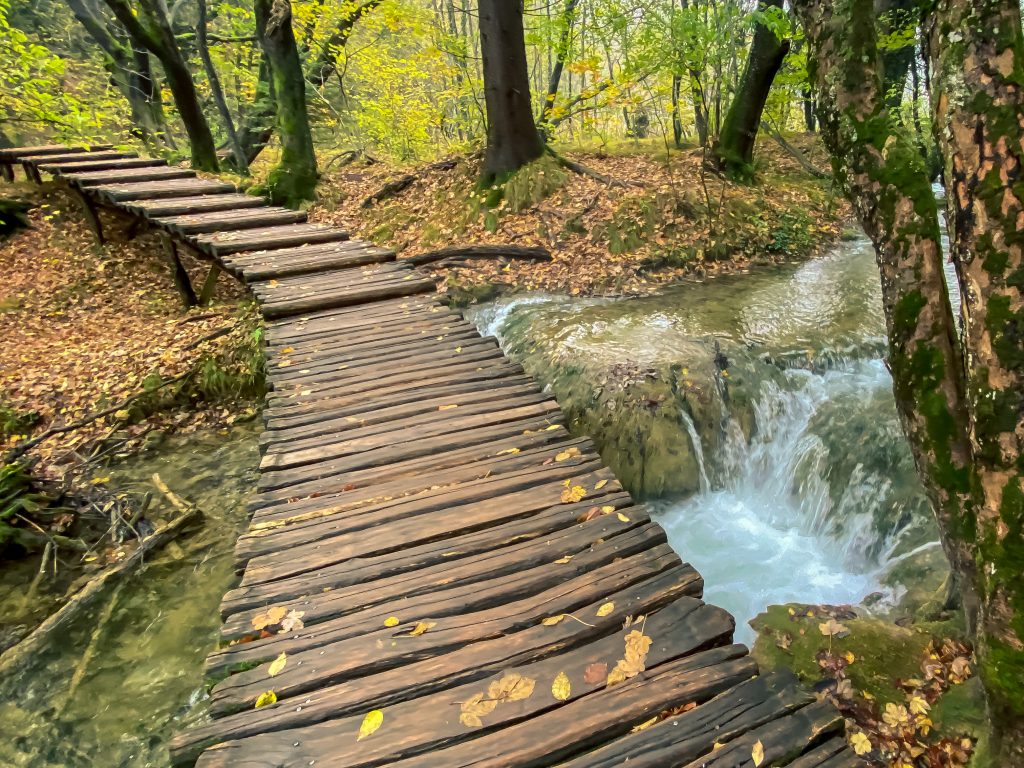 5. Quality of life
From the list of large cities, the cities of Zagreb, Dubrovnik, Koprivnica, Samobor, Varaždin have the best quality of life. By raising the quality of life of its citizens, many cities are working on hundreds of projects in all segments of society, from education, culture, and sports to demographic policy. However, Zagreb is the best student city in Croatia if we look at the quality of life, although in recent years more and more cities are trying to raise the standard. In my opinion, quality of life is number one among the reasons to study in Croatia.
6. The abundance of job opportunities
Every year Croatia has better and better tourist results. Although 10 years ago there were over 300 thousand unemployed, today the situation is different. Over 50,000 foreigners work every year in Croatia. Many construction workers in Croatia are also migrant workers (according to some statistics, about 30,000 workers are missing). Since 2020, the Government of the Republic of Croatia has enabled exchange students to work through student contracts. The minimum hourly wage of students is around 25 kuna.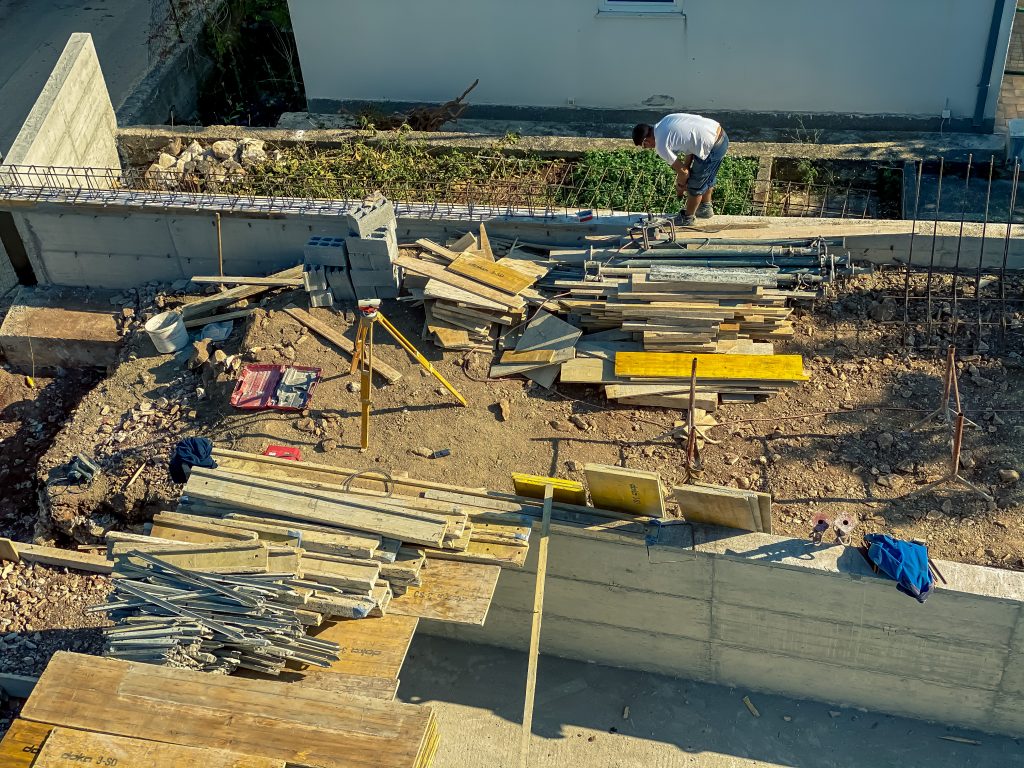 7. Affordable costs
Compared to other European countries, Croatia is known as relatively cheap to live in. The biggest cost in Croatia is housing. Monthly rents are significantly different from the place of residence. However, prices are still lower than in the western countries of the European Union. If you're in an apartment, cooking is more worthwhile than going to restaurants. In Croatia, lunch for two people in an average restaurant costs a minimum of 20 euros. Specifically, prices in restaurants and supermarkets are very similar to prices in the western countries of the European Union. Also, prices are higher in cities by the sea such as Split, Dubrovnik, Zadar, Rijeka, etc. It's the cheapest in eastern Croatia.
8. Exceptional Cuisine
Welcome to Croatia – a paradise for all true gourmets! Every region in Croatia has its own tradition. The coastal part of Croatia is characterized by Mediterranean cuisine, which is valued as one of the healthiest and most delicious, while the cuisine of the continental part of Croatia is more fatty, based on meat. In addition to a multitude of different foods, guests relax and relish in the best white and red wines of Europe. Statistics show that there are more than 700 types of wine with protected geographical origin in Croatia.
9. Fewer crowds
During the peak tourist season, over 400,000 people can come to the country in one day. A special problem is the transport infrastructure, ie the capacity of roads, a huge shortage of parking lots and frequent traffic jams, which negatively affects the satisfaction of tourists, and even more residents of Croatian cities. However, with the end of the tourist season, everything returns to normal.
Since the academic year lasts from October to June, students will not have a problem with crowds. All cities except Zagreb have a population of less than 200,000, so crowds are rare. For example, one of the best examples is Dubrovnik. If you decide to visit that city during February you will be able to enjoy the almost empty city.
10. Well connected to the world
Last on the list of reasons to study in Croatia. Croatia is well connected with the rest of Europe. Throughout the year, you can fly from Croatian cities to almost all European destinations. Also, with the development of tourism, there are more and more direct flights to destinations outside Europe. Airports in Croatia are Zagreb (the largest Croatian international airport), Split, Dubrovnik, Osijek, Zadar Pula, Brac, Losinj, and Rijeka / Krk. The best example of a large increase in the number of passengers is the Split airport. In 2013, there were only 1.5 million passengers while in 2019 that number was 3.3 million passengers.
Study in Croatia Guide
Studying abroad is an exotic that would be hard to decide. However, getting to know a new culture and new people, teaching in another language are just some of the advantages. Given the rich history, architecture, social life, etc., Croatia is becoming more and more interesting to foreign students. You will find more information by reading the Study in Croatia Guide.
What are your reasons to study in Croatia?
There are probably more reasons to study in Croatia. If you have any questions or suggestions or offer feel free to comment!