Zagreb is the largest Croatian university city with about 40 percent of all Croatian students. Studying in the Croatian capital offers many opportunities, but many students have trouble finding accommodation. Dormitories can only accommodate about 10 percent of all students, so the most common option is to find sometimes very expensive private accommodation. Below you can find a detailed analysis of all dormitories in the city as well as the best online marketplaces for booking student accommodation in Zagreb.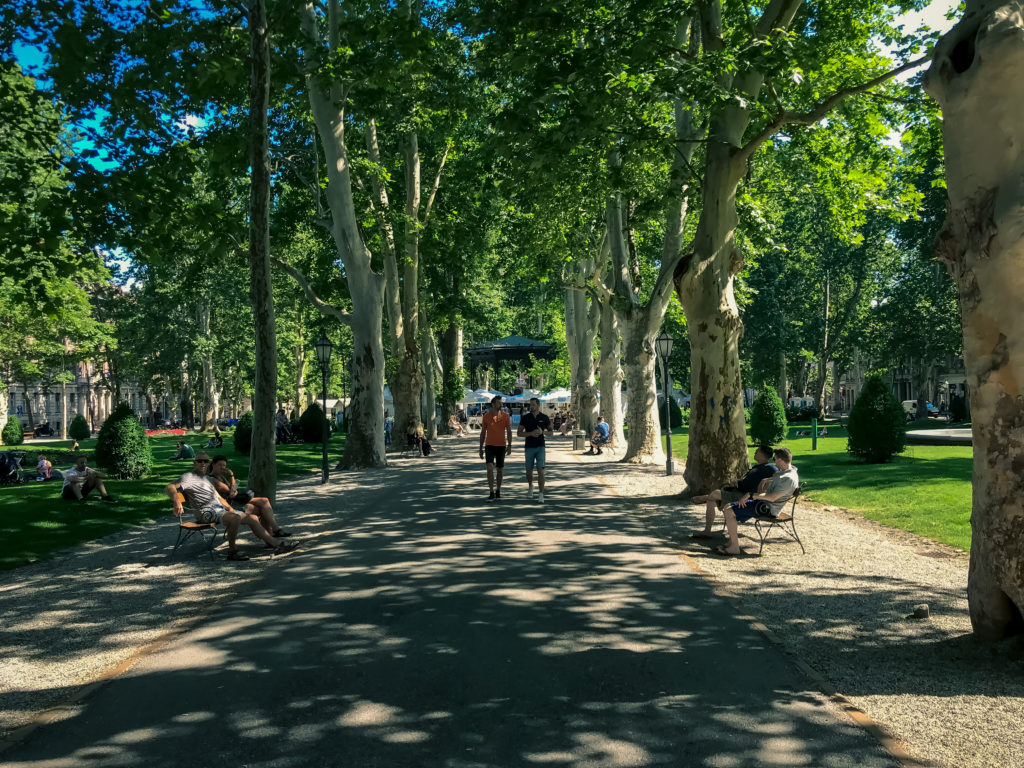 Private student accommodation in Zagreb
Online marketplace
While students in Zadar, Split or Dubrovnik are most bothered by the fact that they have to move out of the apartment by the beginning of summer and high prices, the situation in Zagreb is still different. The average monthly rental price of one studio apartment is about 300 euros. The best online marketplace for booking student accommodation in Zagreb is njuškalo.hr with an offer of over 100 thousands of properties for sale or rent. Another also very popular accommodation search site is Index Oglasi. Placing ads on the njuškalo.hr site is paid while it is free on Index, so you will surely find differences in the offer of these two most popular websites.
Facebook groups
Given that most apartments are rented on websites through agencies that charge a monthly fee of one month, many students looking for their student accommodation in Zagreb through Facebook groups. Below I will list some of them.
Student dormitories
Although the entire University of Zagreb has about 70 thousand students, there is a very small number of beds to accommodate all students in dormitories. More specifically, about 10 percent of all students. Another big problem is that it was mainly invested in the renovation of existing dormitories but not the construction of new modern facilities. If you are looking for something modern then dormitories in Zagreb are not the best solution for you.
Currently, the most modern dormitory in Croatia is located in Varaždin, and next to it are dormitories in Dubrovnik and Split. More precisely, new dormitories have been built in many Croatian cities, but this is not the case in Zagreb. One of the biggest advantages of accommodation in student dormitories is cheap monthly rent.
Student hall of residence Stjepan Radić (4014 beds)
The student hall of residence Stjepan Radić, popularly called "Sava", consists of 12 pavilions. Pavilions number 1-4, 7, 8, and 9 have been recently reconstructed with new furniture, new bathrooms, and kitchens. These pavilions are probably the best for true student life in the entire complex. Although sharing bathrooms doesn't look very attractive, it brings people closer, and I'm sure you'll never be bored here. Pavilion number 11 is for excellent students who want to be distanced from noise.
For exchange students (mostly from the Erasmus program), pavilion No. 12 is provided in this complex. There are still pavilions in this complex that have not been redecorated at all, such as Nos. 5 and 6. The furniture in them is old, just like the bathroom and other rooms. Of course, this gives you the freedom to do whatever you like (eg drawing or painting on walls, etc.).
Student hall of residence Cvjetno naselje (1750 beds)
The student hall of residence Cvjetno naselje has 8 pavilions with 1812 beds. This dormitory is designed for students who are looking for more peaceful college life than on the Sava. However, they never lack good parties. Nearby is the Faculty of Mechanical Engineering and Naval Architecture and the Faculty of Humanities and Social Sciences, so if you study there, this dormitory might be an ideal solution. It is a 10-minute walk away. Also, the advantage is that a large part of the complex has been renovated. You share a bathroom with a roommate. Shared kitchens are located on each floor.
Student hall of residence Dr. Ante Starčević (1237 beds)
The student hall of residence Dr. Ante Starčević consists of 3 pavilions with a total of 1237 beds in double and single rooms with bathrooms. The biggest disadvantage of this dorm is that the rooms are relatively small (but the furniture is relatively new). The dormitory consists of many additional spaces such as a gym or playground. The second disadvantage is that there are no student canteens within the complex. The location is very close to the center which is a big plus. The student hall of residence Dr. Ante Starčević is relatively calm, but not completely because something is always happening.
Student hall of residence Laščina (480 beds)
Student hall of residence Laščina consists of ten pavilions located on Lašćinska Road. The location is certainly the biggest advantage of this dormitory because it is located near Kvaternik Square and Maksimir Park. If you want to go to a football match of the most popular football club in the city (GNK Dinamo Zagreb), you will be able to walk to the stadium without using public transport. All pavilions have a toilet and kitchenette on each floor. Also, this dorm requires detailed reconstruction.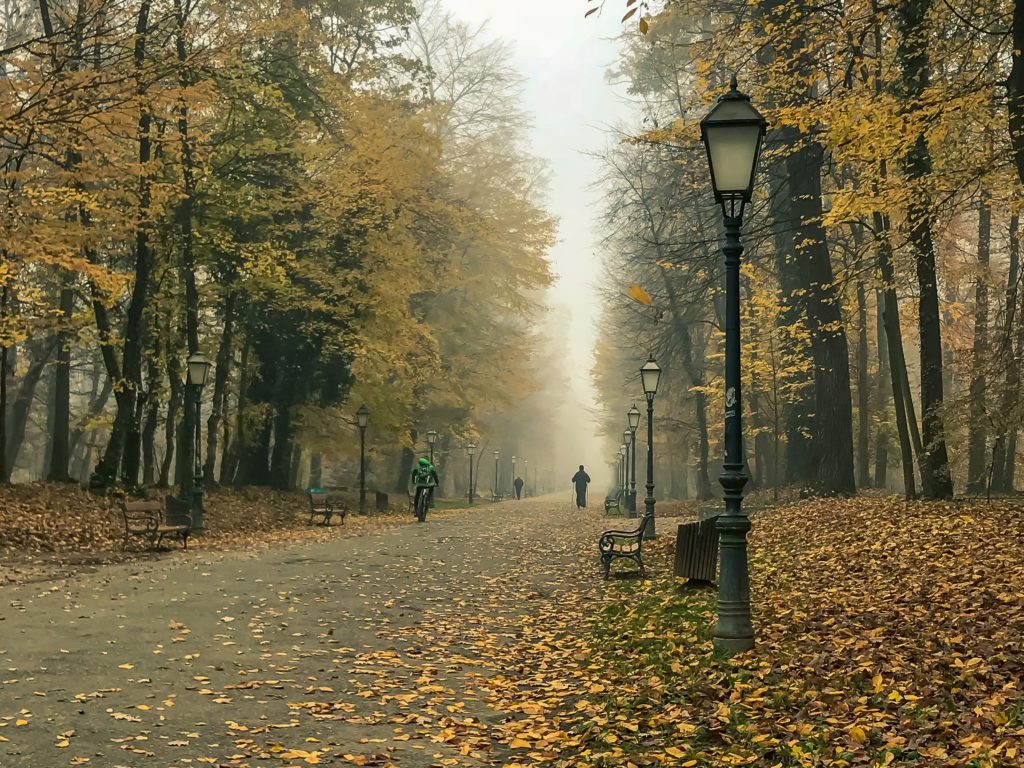 Accommodation dormitories prices
Due to the situation, accommodation prices are very low in Zagreb. If you often eat in college canteens, the cost of living is really minimal and you can spend most of your money on other things. Some dorm complexes have different rates of accommodation for old and new dormitories. Also, the price depends on how many beds are in the rooms. There are also rooms in the dormitories for the accommodation of students with disabilities and rooms for international exchange students.
Generally, accommodation prices for Croatian students range from HRK 100 to 900 per month. For example, if you want a bed in a double room in a student dormitory in Split, the lowest price is 630 kunas. However, in Zagreb, the prices are much lower. Expect a price of around 300 kunas. Maybe this is why dormitories are the best for student accommodation in Zagreb.
Student canteens
Probably one of the best things about student life in Croatia. While you will have to spend between 20-30 euros for an average dinner in Zagreb for two people, in a student canteen one menu costs about 1.5 euros. Currently, there are 12 student canteens in Zagreb.
Studying abroad is an exotic that would be hard to decide. However, getting to know a new culture and new people, teaching in another language are just some of the advantages. Given the rich history, architecture, social life, etc., Croatia is becoming more and more interesting to foreign students. You will find more information by reading the Study in Croatia Guide.
Your decision about student accommodation in Zagreb?
Now it's your turn to decide about student accommodation in Zagreb. Of course, if you have any questions or suggestions or offer accommodation feel free to comment! Also, if you are not just interested in student accommodation in Zagreb, but still thinking about which city to choose, then read some of the following articles.