One of the reasons why Berlin is so popular as a tourist destination is numerous graffiti that you will find on many buildings. Graffiti is actually a part of street art. Probably the most famous place for graffiti is East Side Gallery (find out more information here). If you are interested in this kind of art, you should definitely visit the backyard of the Haus Schwarzenberg.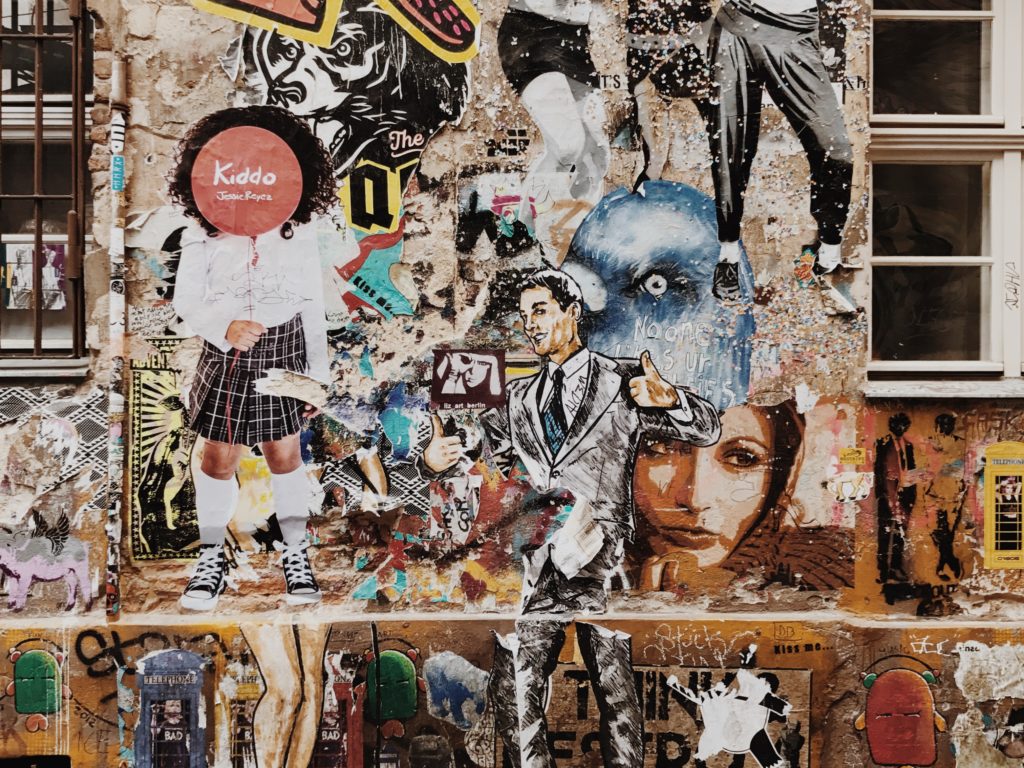 Arty courtyard of Haus Schwarzenberg
Berlin is famous for its hundreds of beautiful and unique courtyards, but this one is really special. It is located in the Hackescher Markt district, just a few minutes' walk from Alexander Platz. This part of the city is mostly known as a shopping destination for small and medium-sized designer shops. Schwarzenberg's yard is a bit difficult to find from the street. It is located right next to Cafe Cinema (Facebook page). It is a legendary cafe in which directors, artists, bohemians and locals have met for years. The entrance is a bit dark, but when you pass, you will enter the yard with lots of graffiti.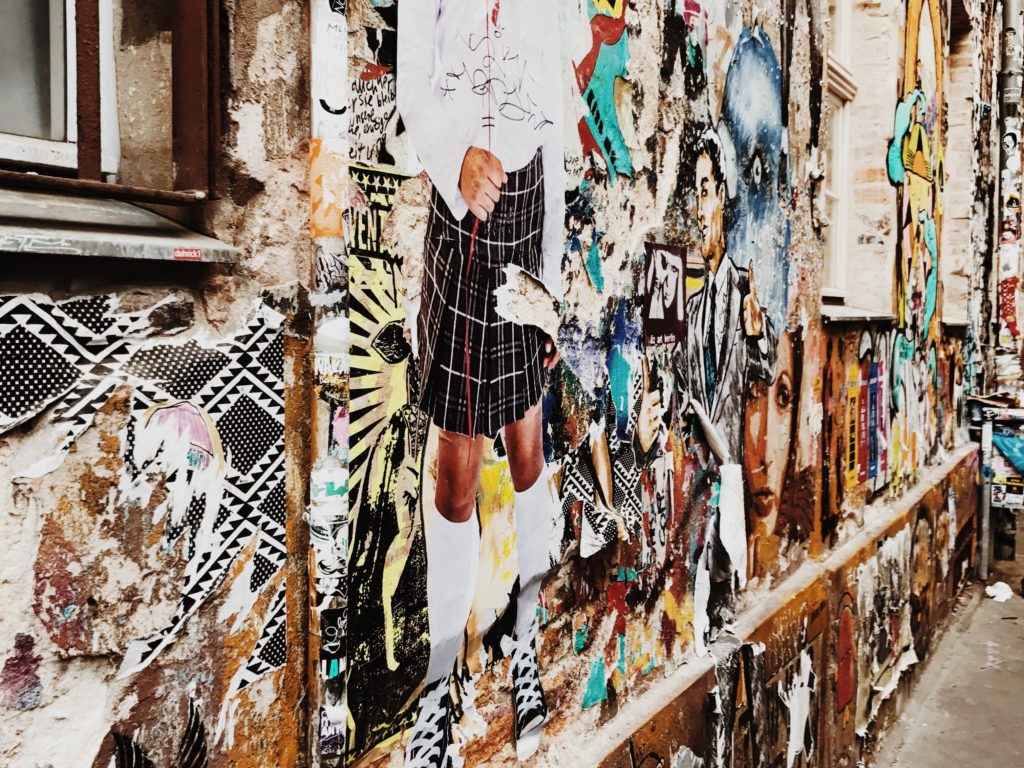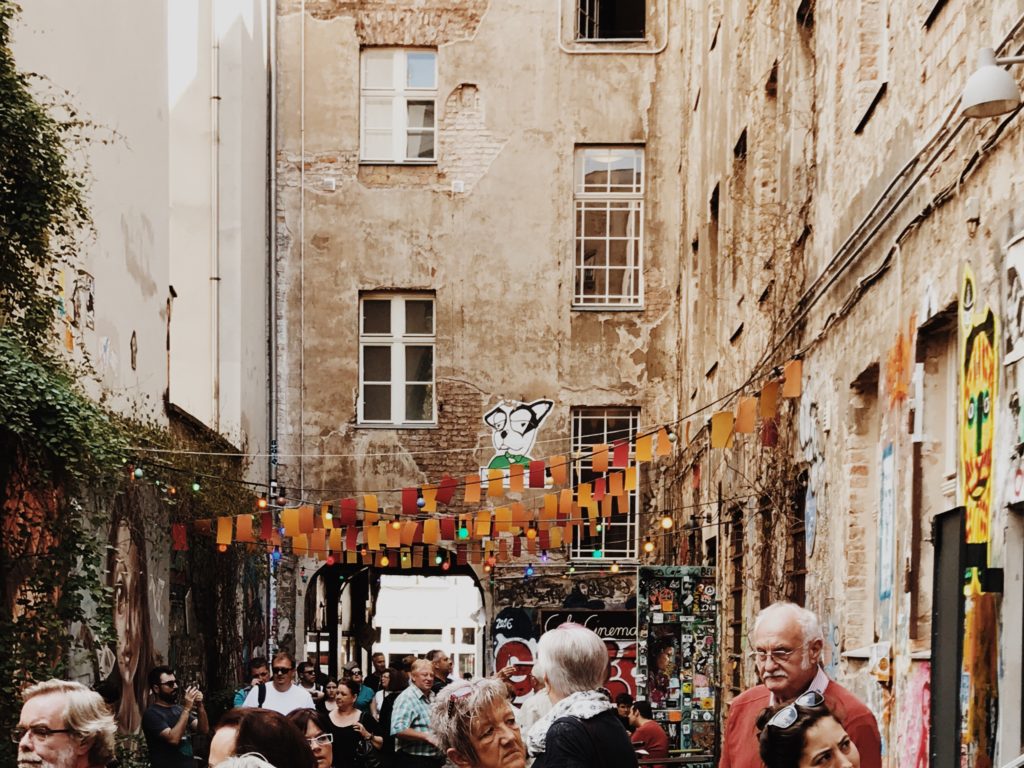 Anne Frank Museum
In the yard of Haus Schwarzenberg, there are entrances to the Anne Frank Museum (link) and the Blindenwerkstatt Museum Otto Weidt. Although a very small exhibition space of the Anne Frank Museum, you can learn a lot about her life and her diary. When you reach the end of the yard, it's worth the climb up the stairs to the shop on the first floor. You will find there a beautiful and inspiring selection of prints, books, and curiosities.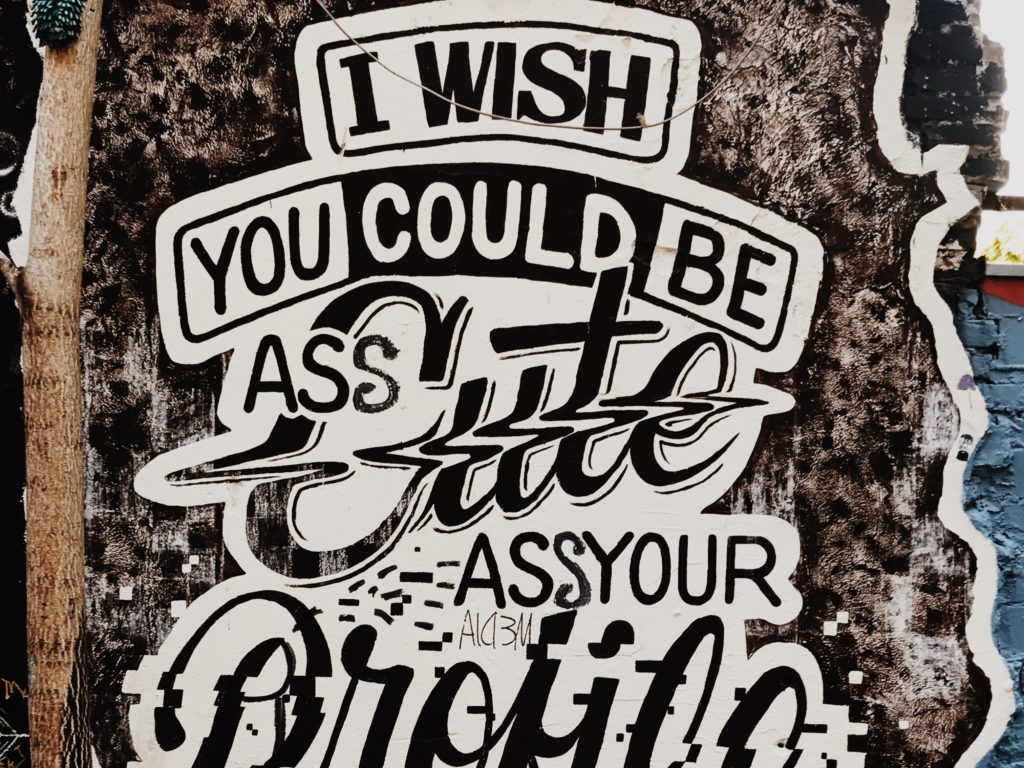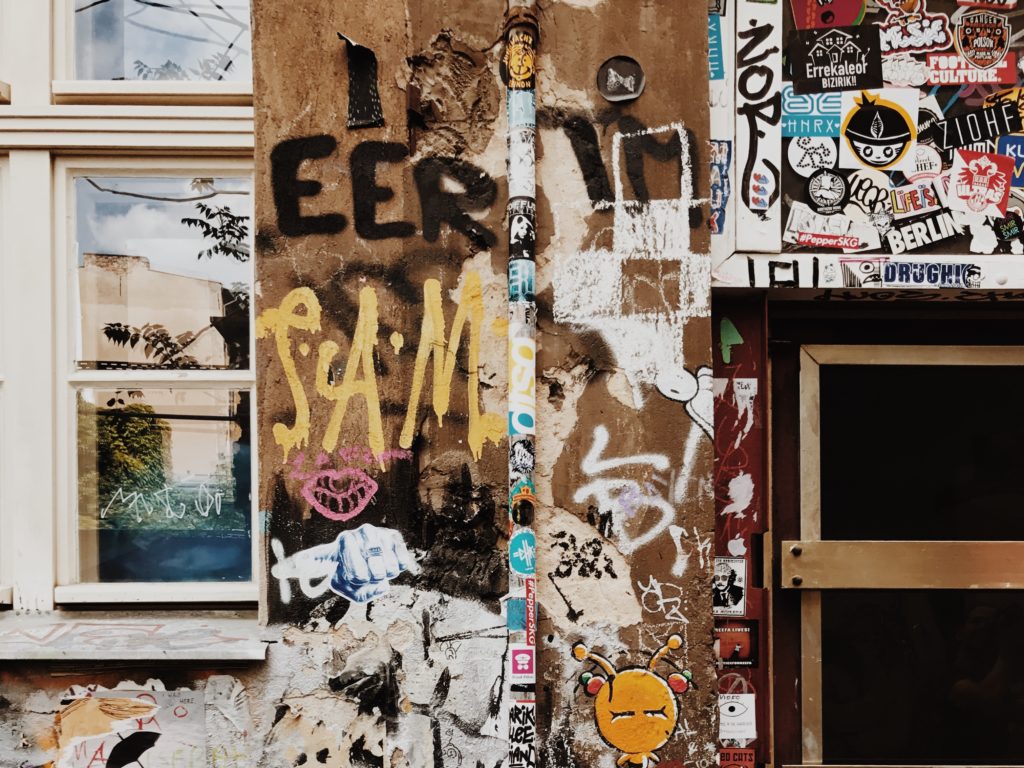 Fantastic vibrant atmosphere
During the summer months, Cinema Cafe has its own terrace in this yard. It often happens that there is no free table on the terrace (especially during the summer). That is why I would recommend that you avoid the afternoon hours. Don't forget that graffiti changes every couple of months.