If you are looking for a different holiday in Croatia, then you will surely like the offer of Plitvice Holiday Resort. These tree houses in Croatia represent an ideal escape from the hustle and bustle of everyday life. In contrast to classic accommodations such as apartments or hotel rooms, a new kind of vacation – glamping won the Croatian market.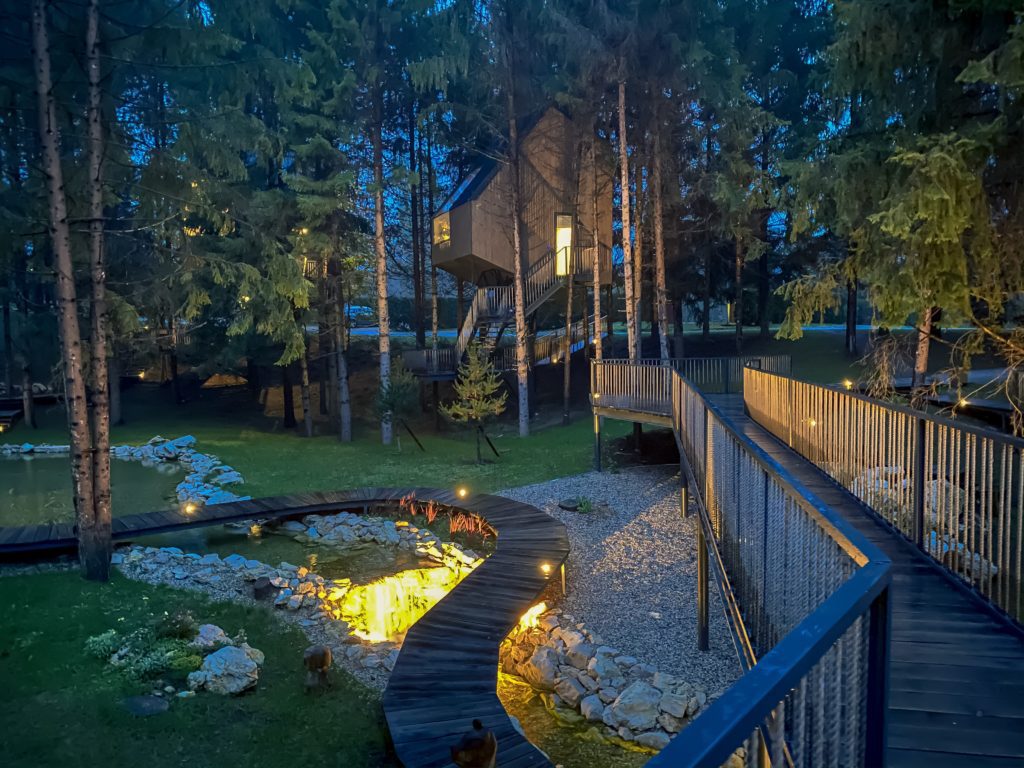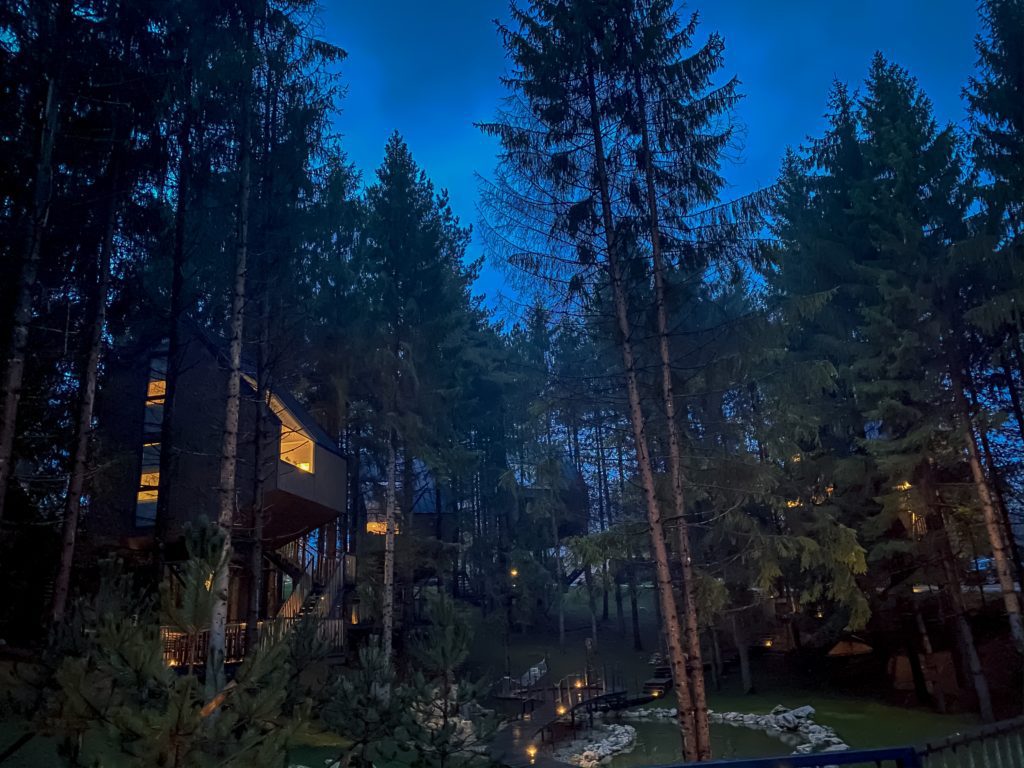 The best tree houses in Croatia
The houses are located high in the tree canopy, which represents the perfect opportunity to connect with nature. The interior of each house consists of 3 levels with 2 bedrooms, 2 bathrooms, a kitchen, and a living room. The furniture in the houses is mostly wooden. Moreover, in one house can sleep up to a maximum of 4 persons and one child. Living room with a large window has become the perfect place for taking pictures and posting photos on social networks.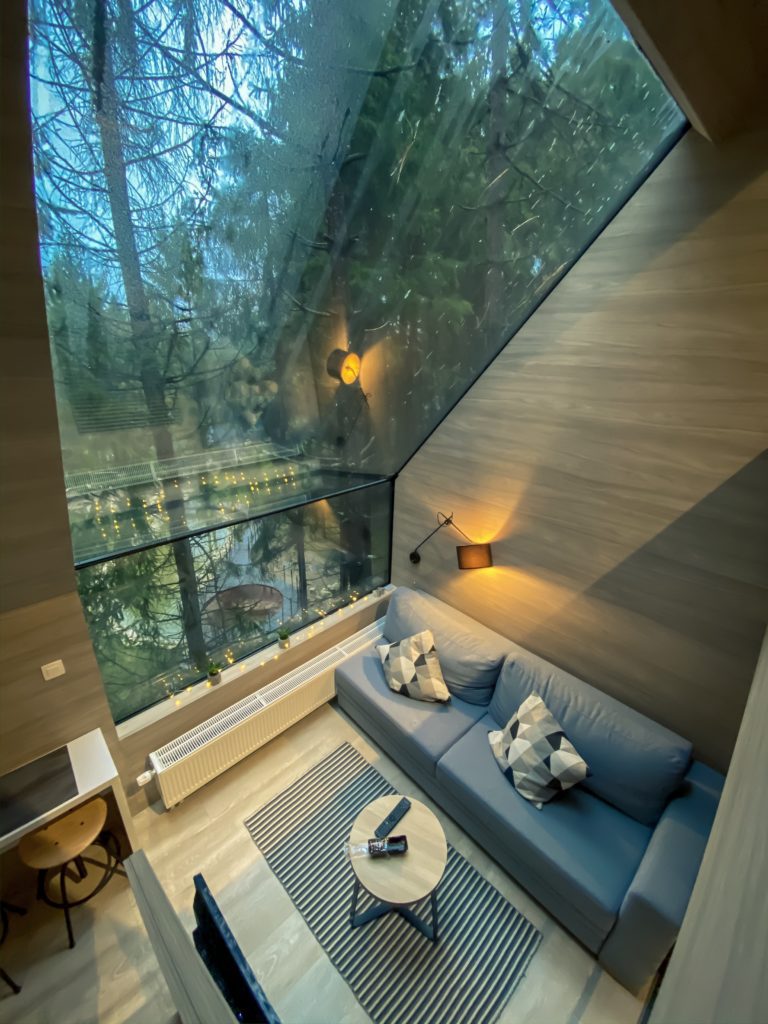 These unique treehouses were designed by the architectural firm Abstracto studio from Zagreb (link). They are responsible for the design of the exterior, the interior, the complete arrangement of the campsite and its fitting with the lake.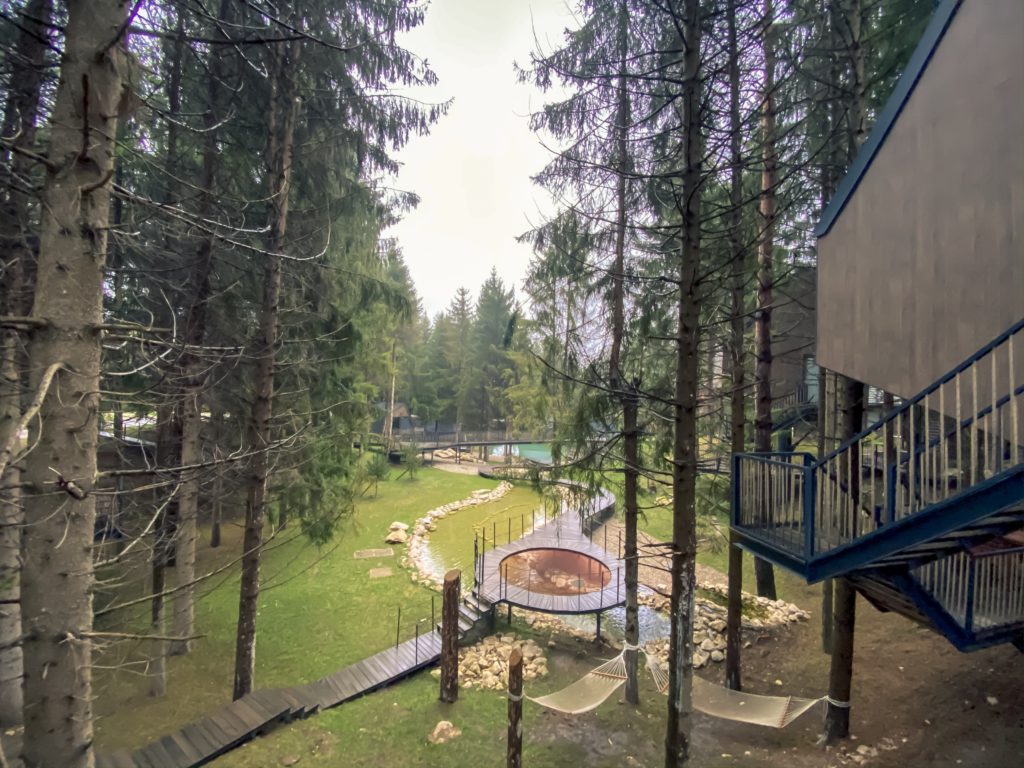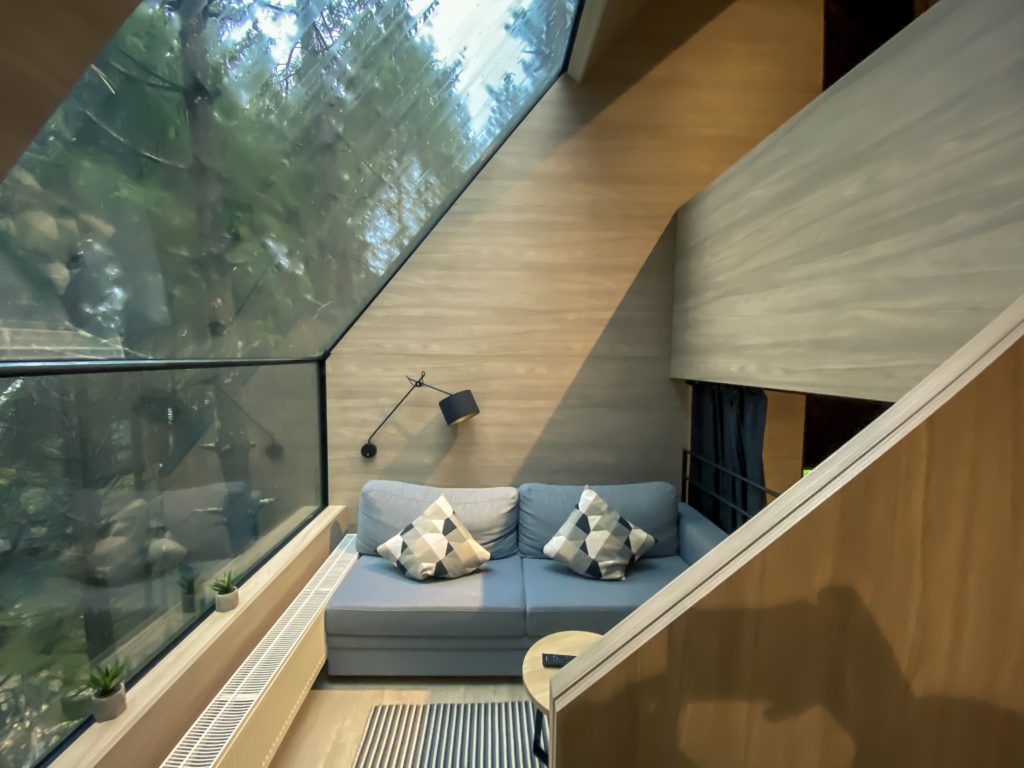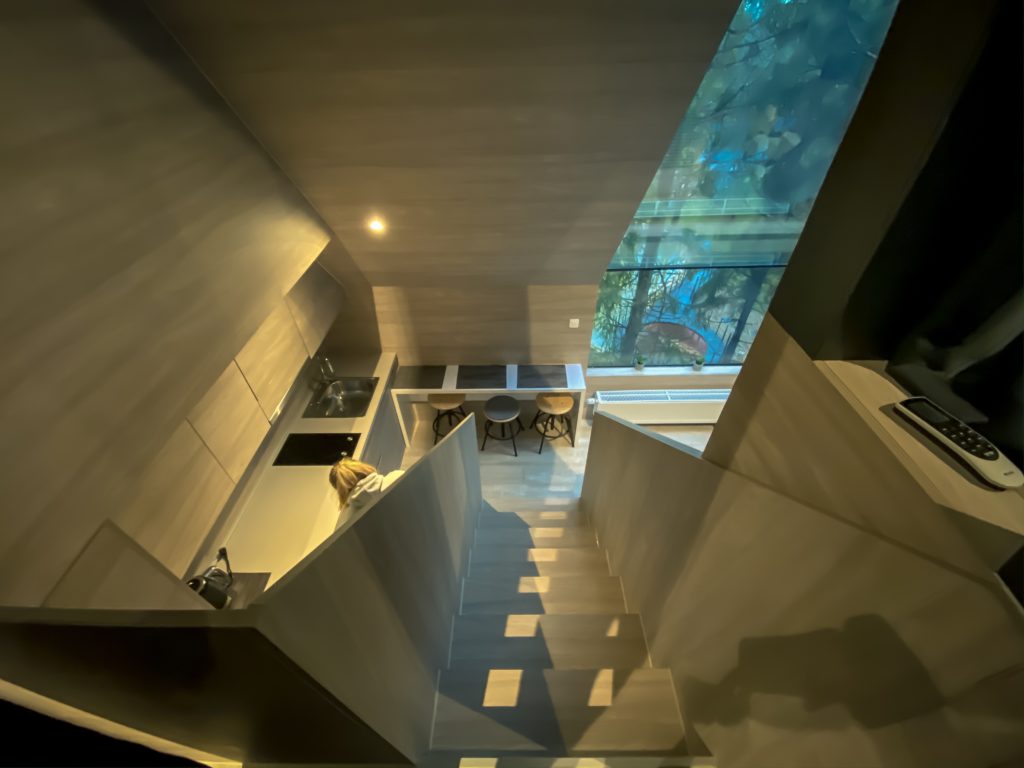 Nice, modern & close to Plitvice park
The Plitvice Holiday Resort is located in the small village of Gabovac, near the Plitvice Lakes National Park. In addition to 5 tree houses within the camp complex, there are 9 smaller houses located around the lake. If you visit this resort during the summer months then you will be able to swim in this lake. Also, a little further within the camp complex are Indian lodges located in an Indian village. They are the cheapest accommodation in the camp. Moreover, the most expensive night is in a tree house where you will have to spend as much as 500 euros per night.
The resort's capacity is 120 camping pitches and 134 beds. The camp has a restaurant with traditional dishes, a swimming pool for adults and a children's pool, a pool bar with various cocktails, sports grounds, outdoor gym, mini golf, table tennis and many other entertaining facilities.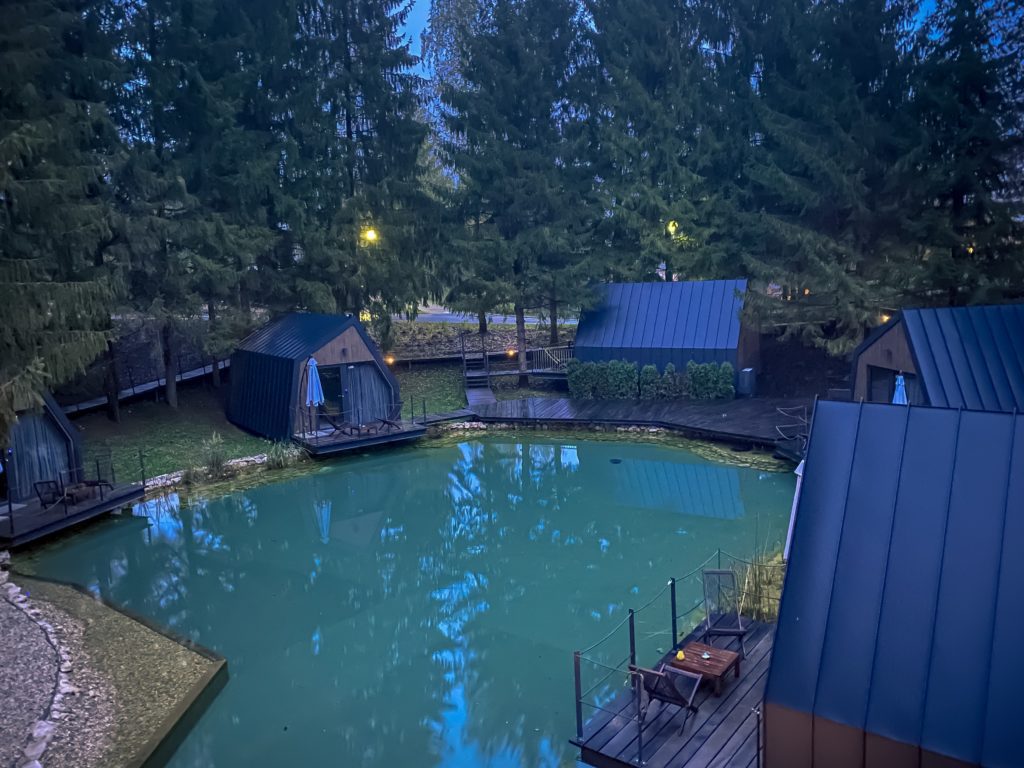 Along the road, there is an à la carte restaurant serving mostly traditional Croatian food. There is also a bus stop near it, from where a shuttle bus runs daily to Plitvice Lakes and back.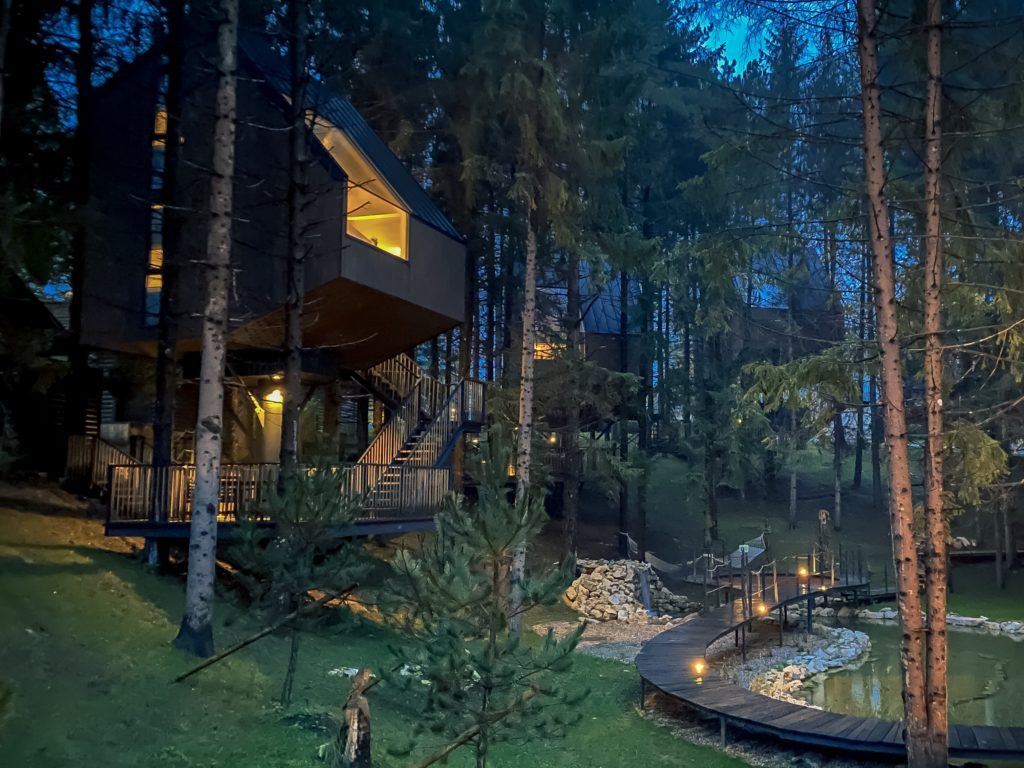 Plitvice Holiday Resort, Grabovac – Booking Deals
Booking.com – Browse hotel reviews and find the guaranteed best price on hotels for all budgets.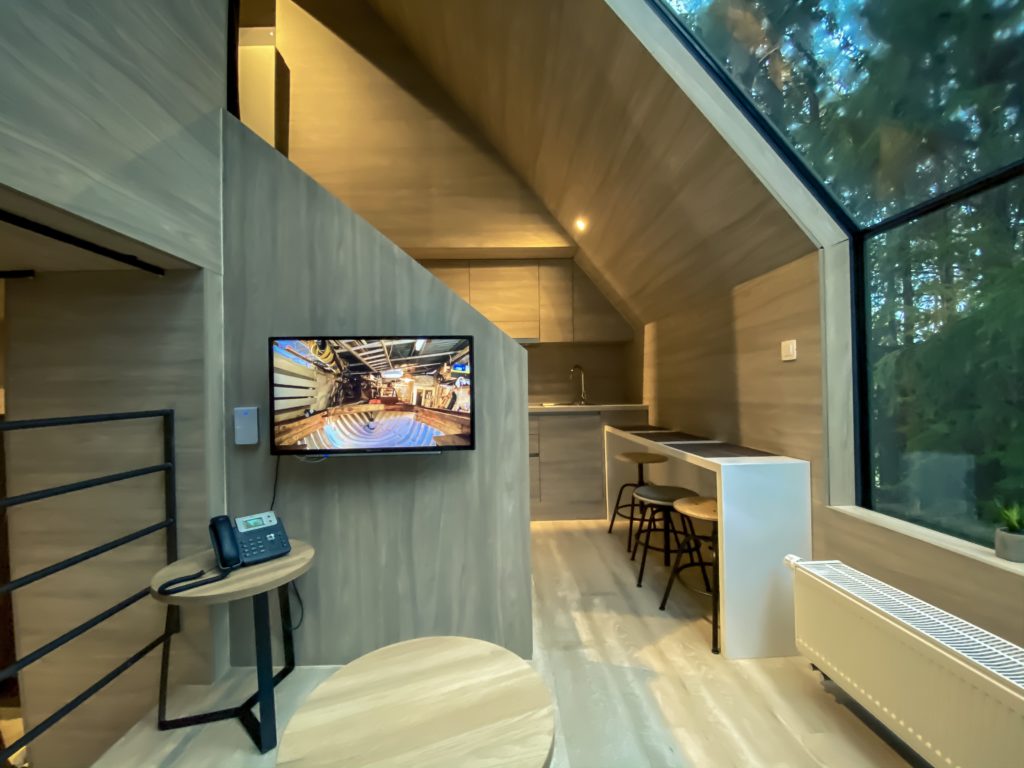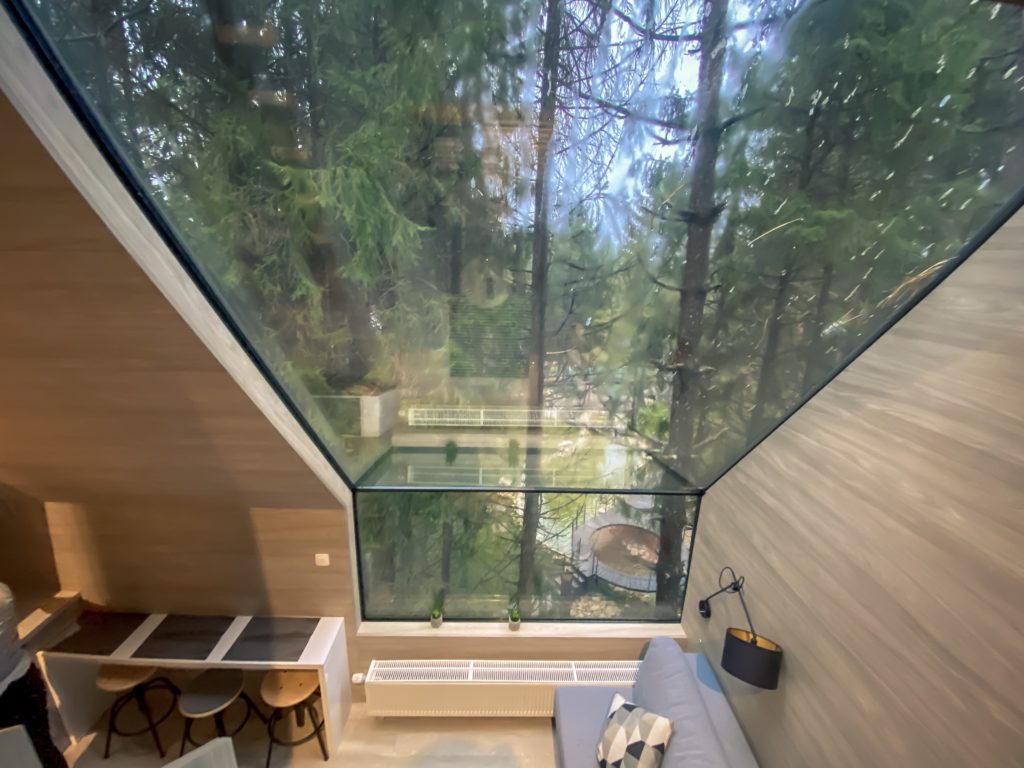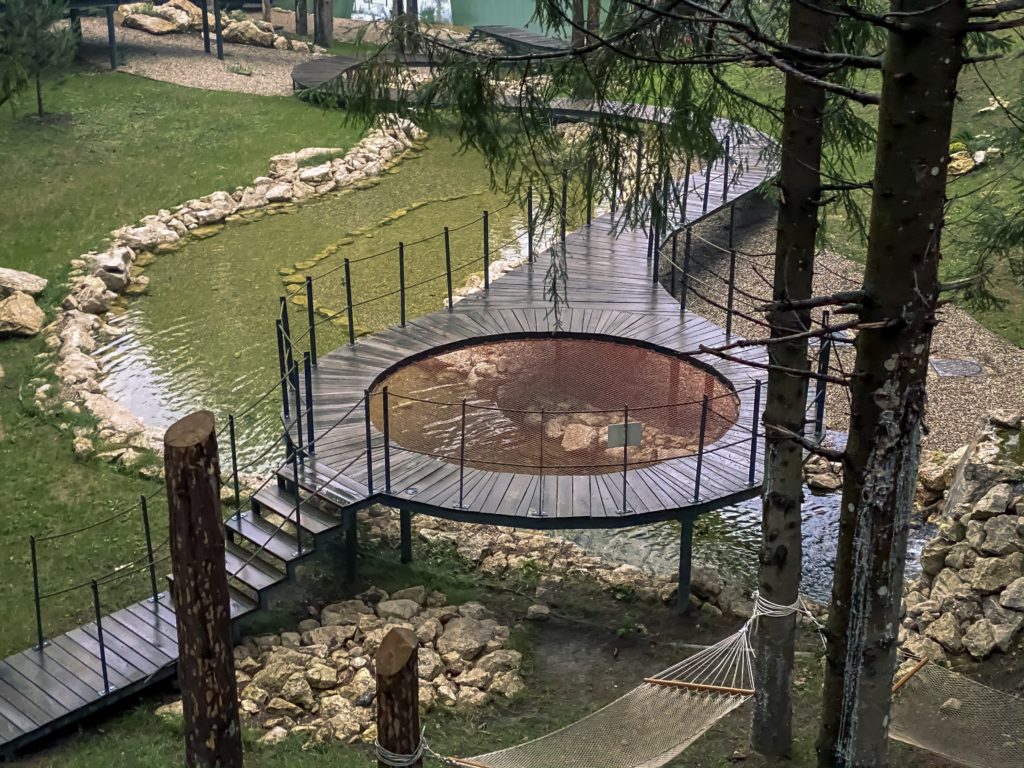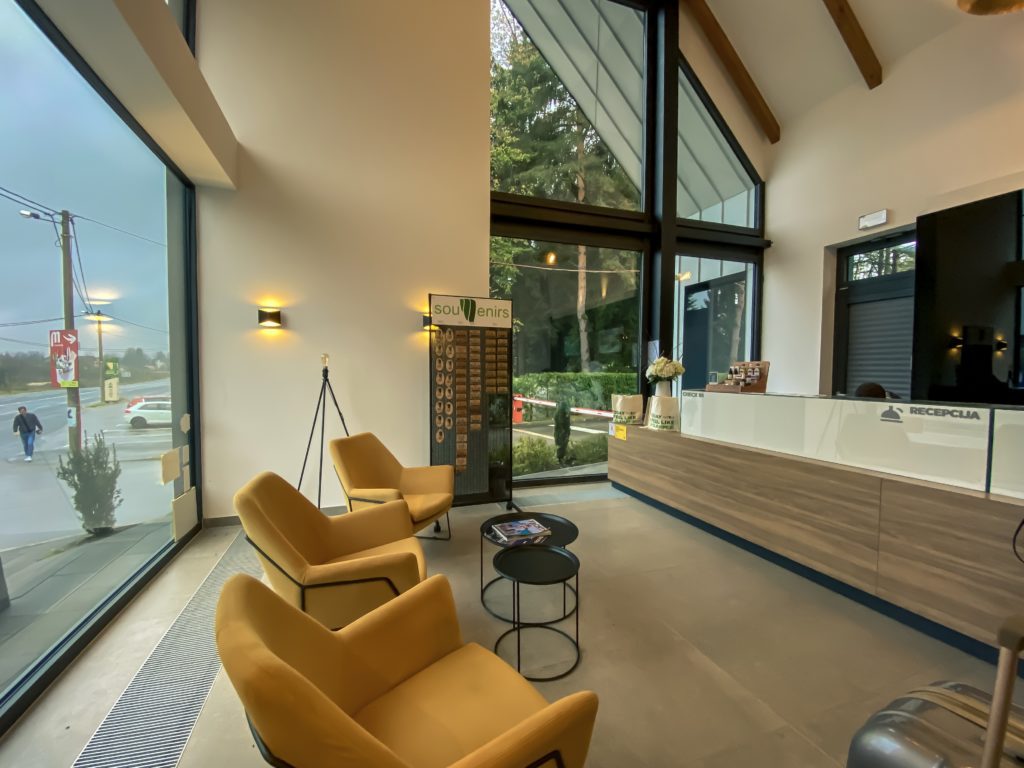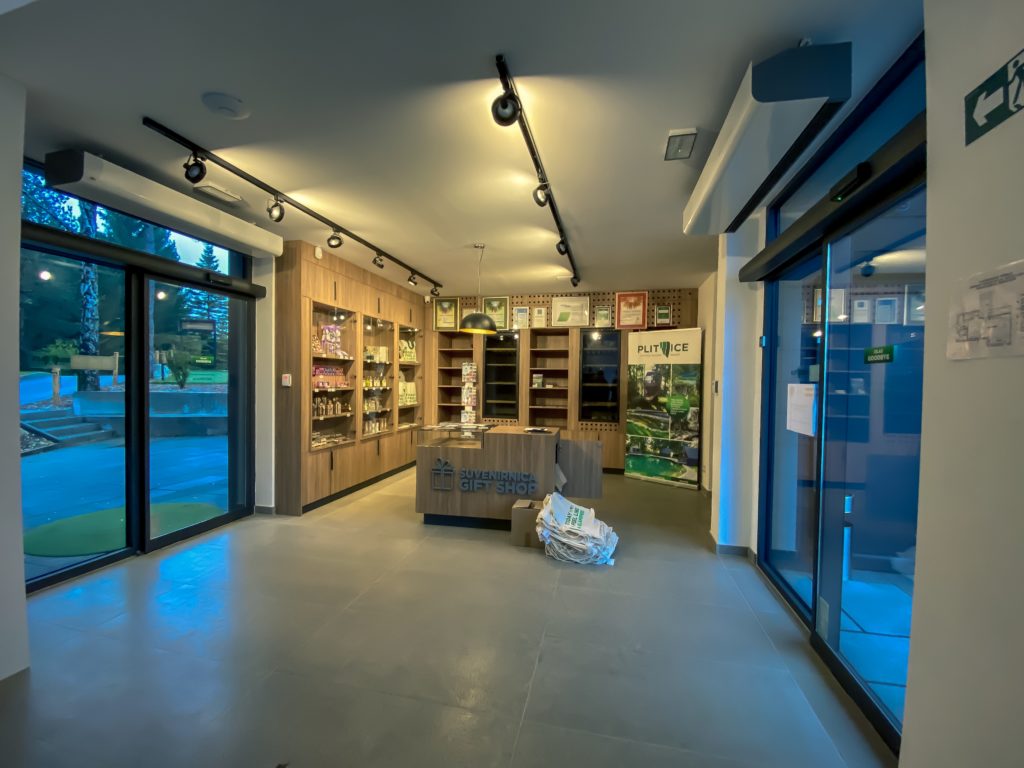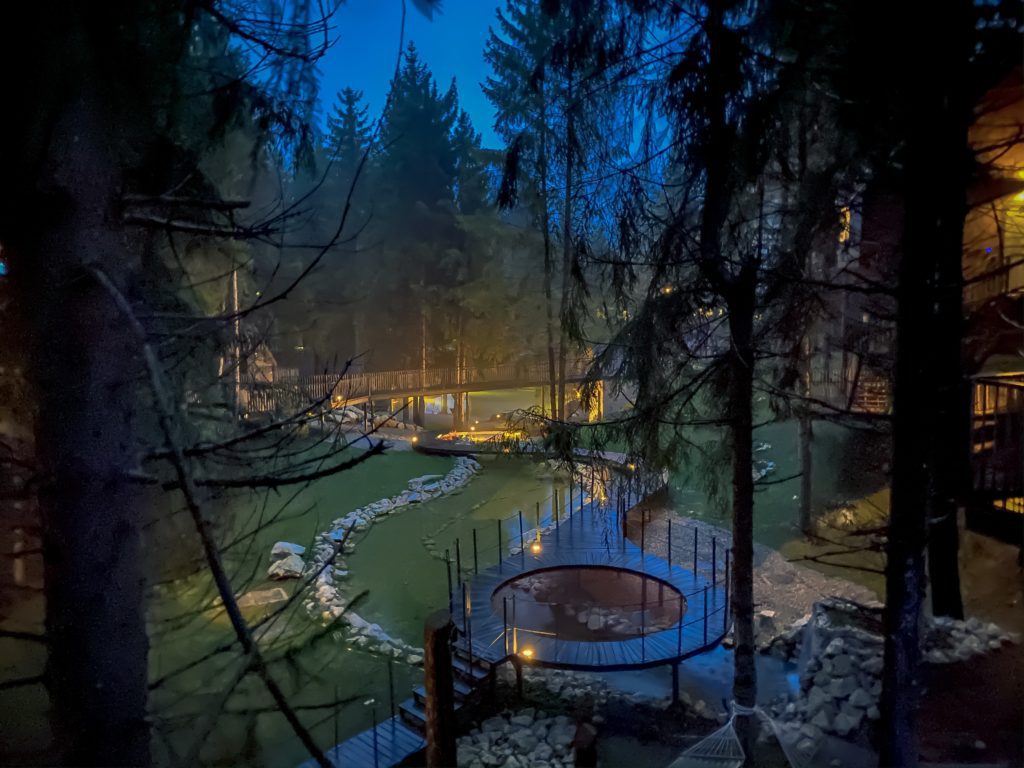 Recommended Experiences
Discover the most beautiful and interesting sights around Plitvice. Find, compare, and book sightseeing tours, attractions, excursions, things to do, and fun activities.
Do you want to visit tree houses in Croatia?
Find out more information about cool tree houses in Croatia on: