Real winter has a new flavour is the name of the new winter promotion of Mc Donald's restaurant, one of the most famous fast-food restaurants in Croatia. There are 2 new burgers on offer, Bacon Rosti and Cheese Deluxe. Also, there are 3 new sides – cheese nuggets, bbq chicken wings, and homemade potatoes. Although some things are the same as last year, we are sure that you will enjoy the winter prom at your nearest Mc Donalds restaurant. Read our review of the new Mc Donald's winter burgers below.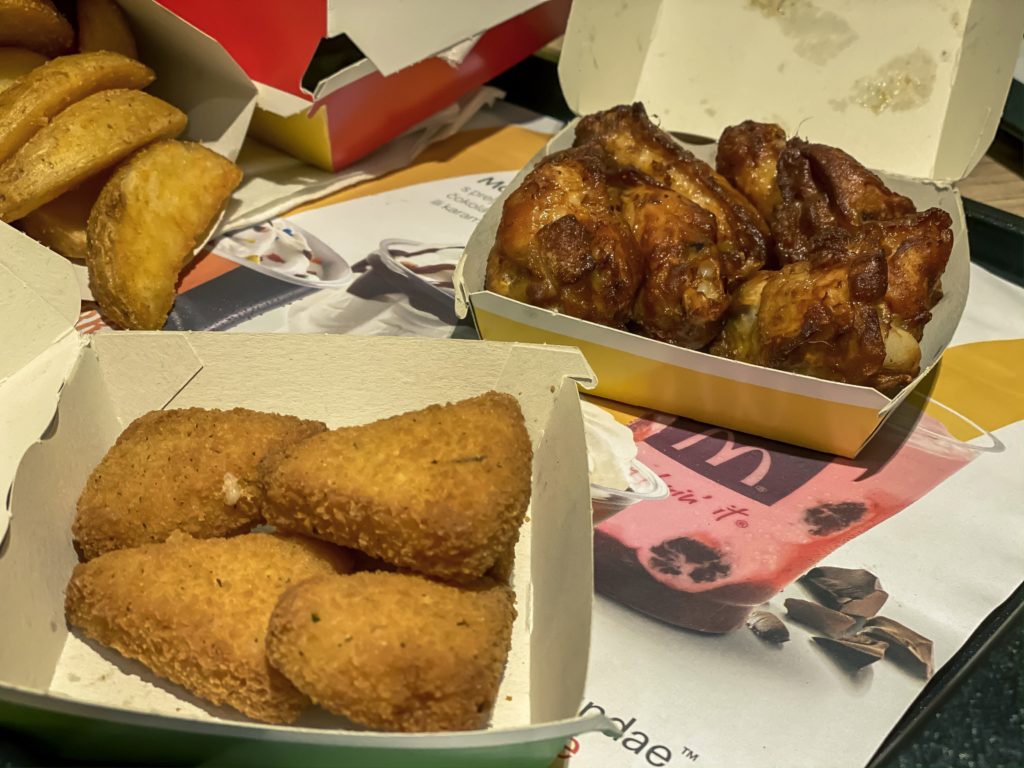 Bacon Rosti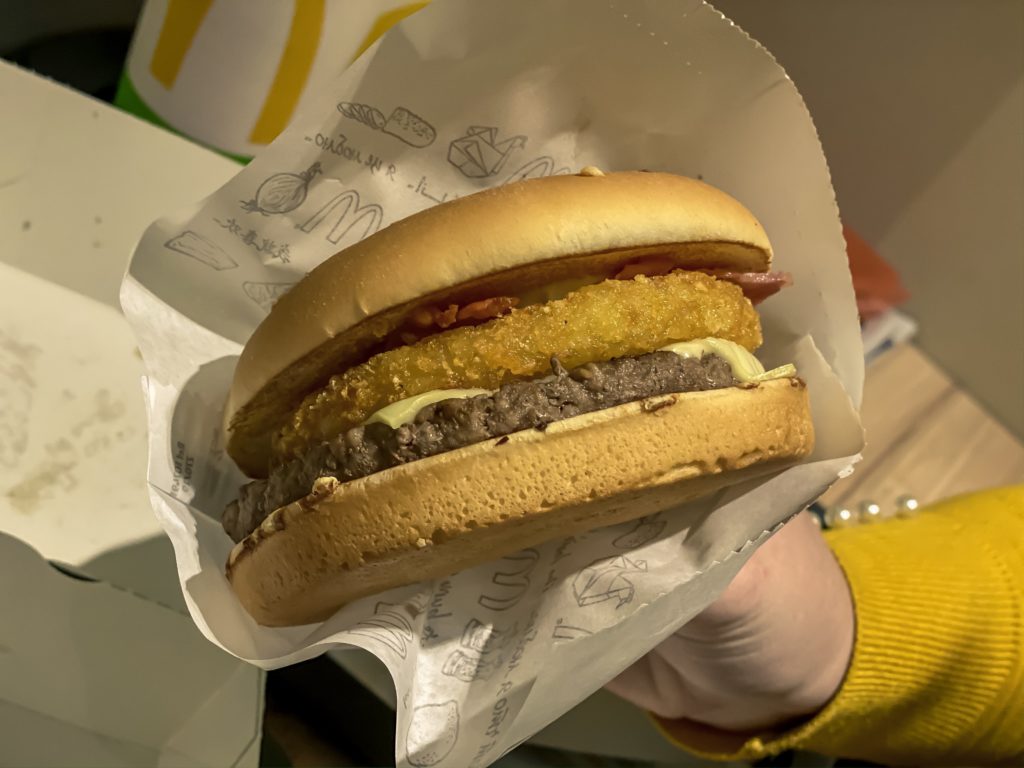 It consists of 100% pure beef patty with a slice of melted Emmentaler cheese, hash brown potato patty, crispy bacon, and cheese sauce – all in a bun topped with cheese and bacon. It was in the winter offer last year, however, neither last year nor today has not impressed us very much. The biggest disadvantage is the lack of sauce.
Cheese Deluxe – our winner of Mc Donald's winter burgers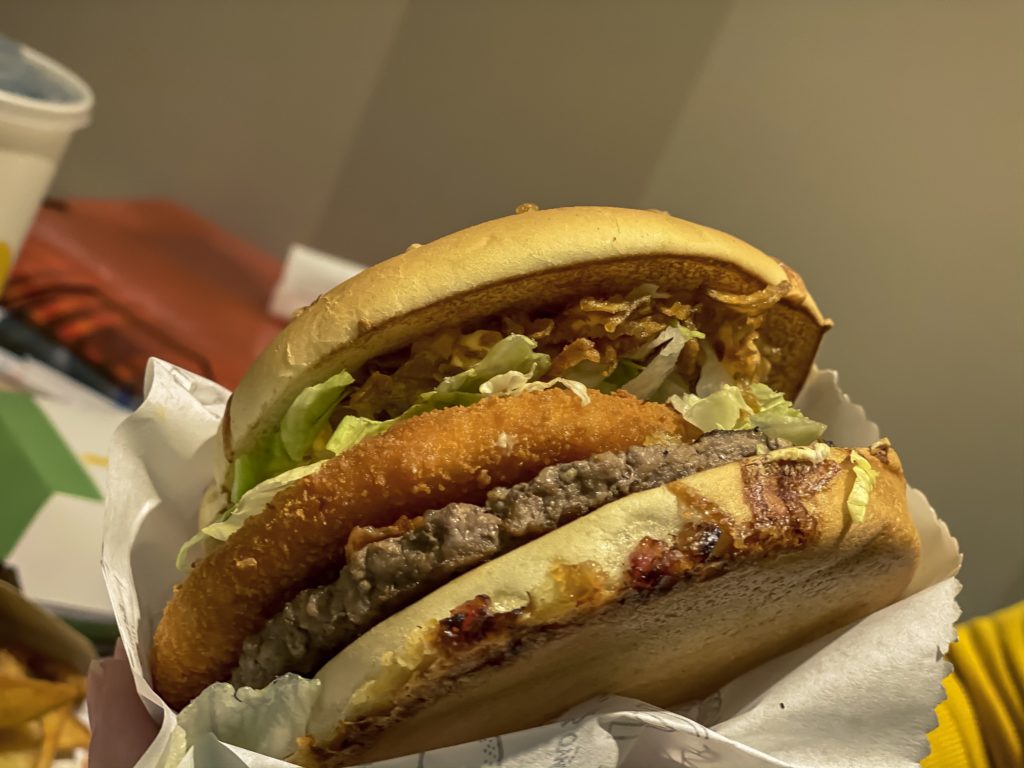 It consists of 100% pure beef patty with crumbled cheese, green lettuce, fried onions, baked bacon and spicy sauce in a bun topped with cheese and bacon. The sauce is very similar to the Big Mac sauce. We really liked this burger and I would definitely recommend it.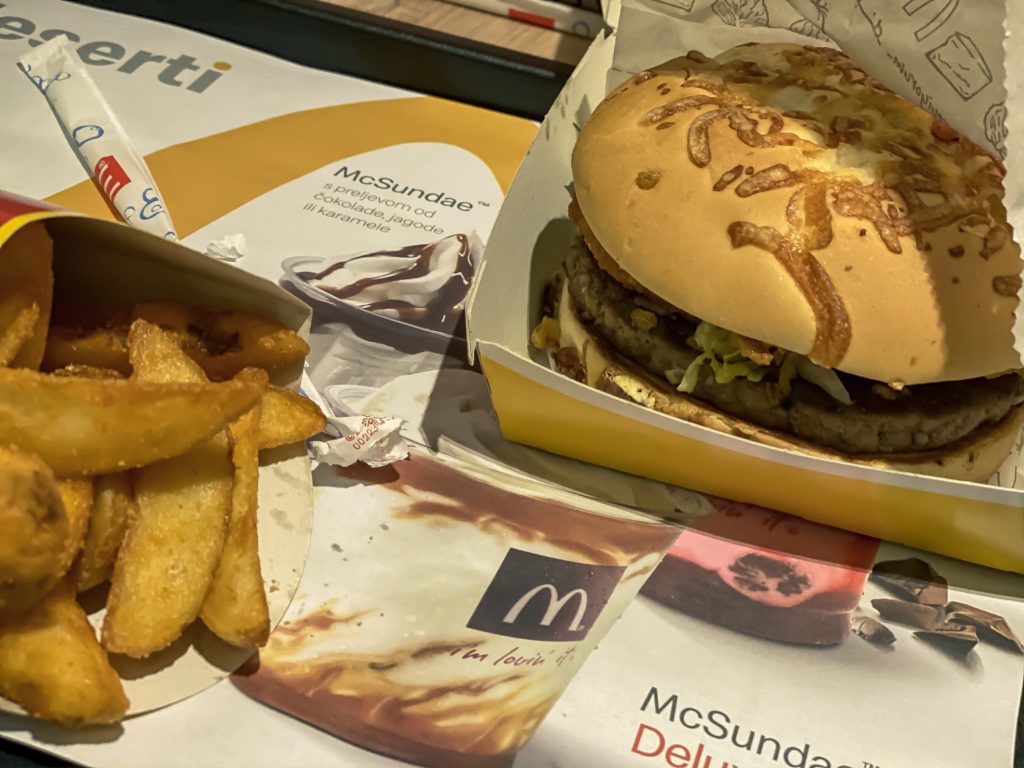 McDelivery
Mc Donalds has a delivery service in Croatia through the Pauza.hr (link) and Glovo (link) applications. All you have to do is download the application, choose what you want from the rich offer of Mc Donalds and wait for the delivery to knock on your door. Also, a very popular food ordering application in Croatia is Wolt. Discounts for first orders are below.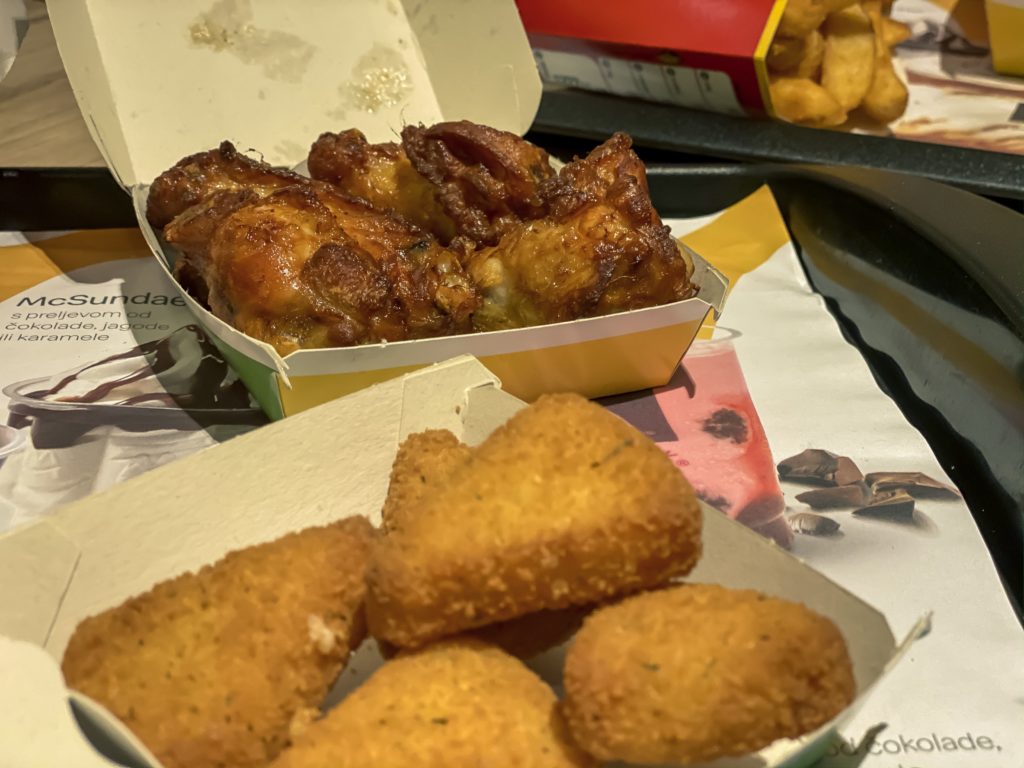 Download the Glovo app and enter my code M1JCPTX to get Kn 31 product credits.
Download Wolt and use code Q0DIE to win a 30kn discount on your first order of food delivery! https://get.wolt.com/Q0DIE