Probably the reason why you love Lush is the wonderful smell of their products that you will always recognize. However, I'm sure that a small number of people know that they have the offer of Lush mouthwash tabs. Specifically, there are 3 different types in solid form. For these products, I learned during my stay at two Lush events and this is my review on them.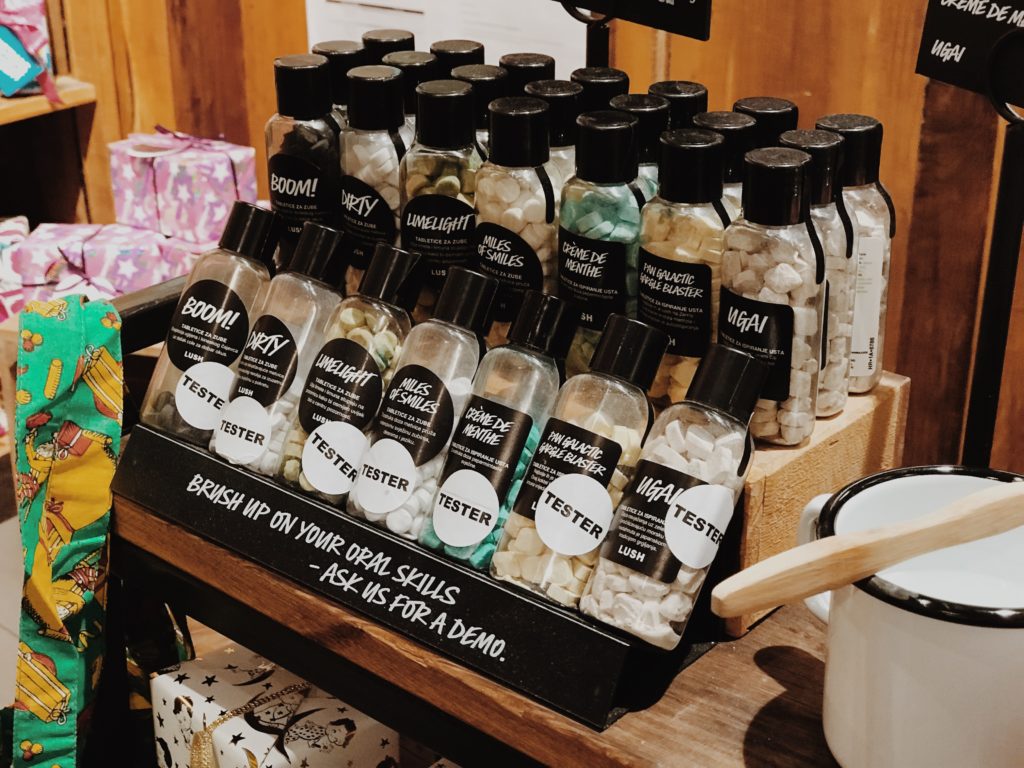 Ugai LUSH Mouthwash Tabs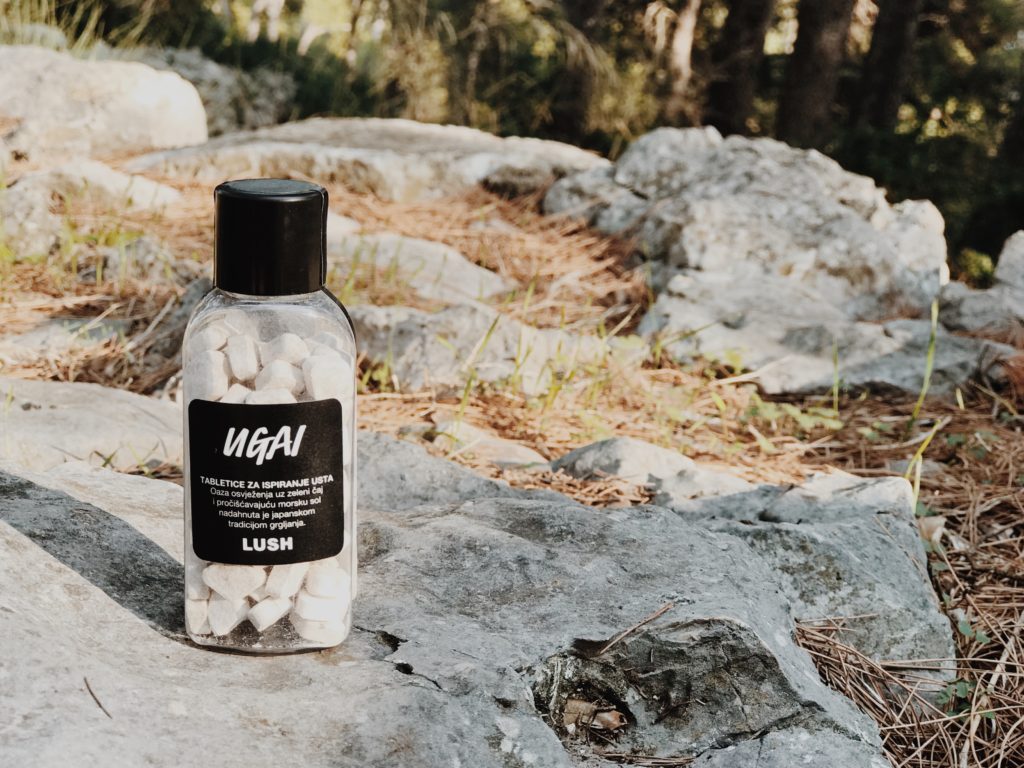 During our first event, when we tested a variety of products for almost 3 hours, Lush Store Manager Mirna has mentioned that there are products for protection and tooth care. Since I often have problems with my teeth, this fact made me very interested and I decided to try it. Ugai Lush Mouthwash tabs are inspired by the Japanese tradition of gargling. The most you will feel in your mouth is the sea salt that serves for the fresh mouth and the prevention of dryness.
It is recommended to gargling for as long as 3 minutes. However, although I have tried many times, it has never worked for me. With this product, I don't like the taste in mouth after gargling because it doesn't give me a feeling of freshness.
Lush Beauty event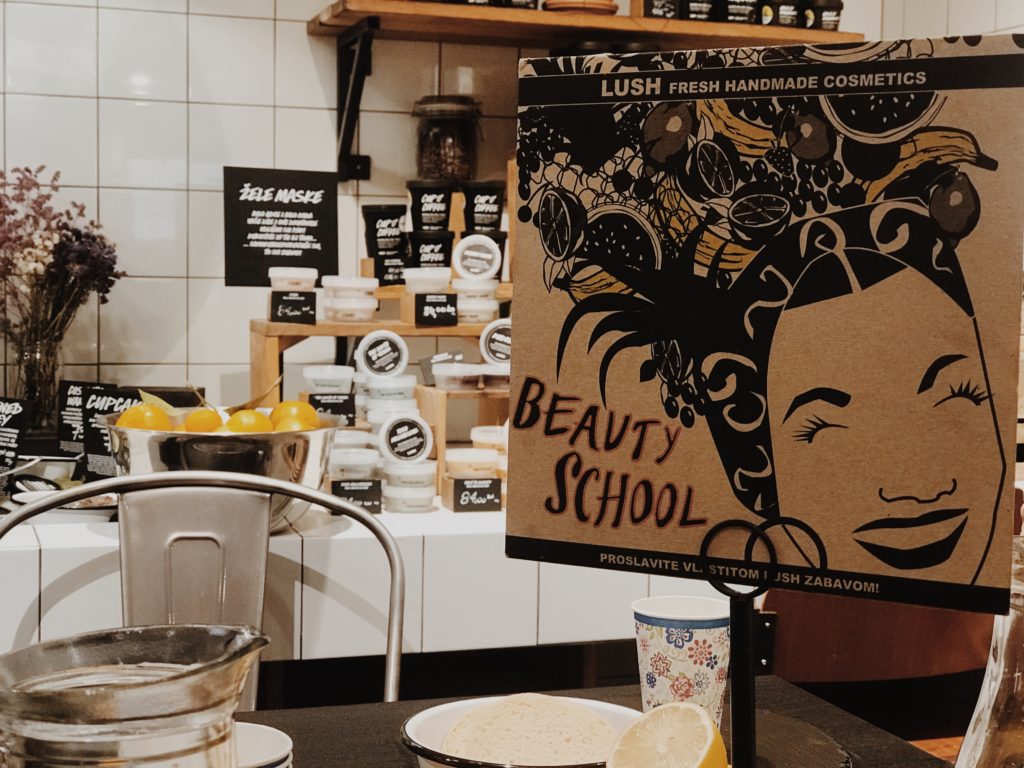 After 2 weeks of the first event, we got a chance to attend the Beauty event with one another couple. You probably didn't know, but at Lush stores, you can organize various events like birthdays, girls' evenings, etc. Lush also organizes many events every week. The first thing that Lush Store Manager Mirna told me was how I liked Ugai mouthwash tablets. Since I was not completely satisfied, she decided to give me a sample of other flavours.
Crème de Menthe and Pan Galactic Gargle Blaster
Lush mouthwash tabs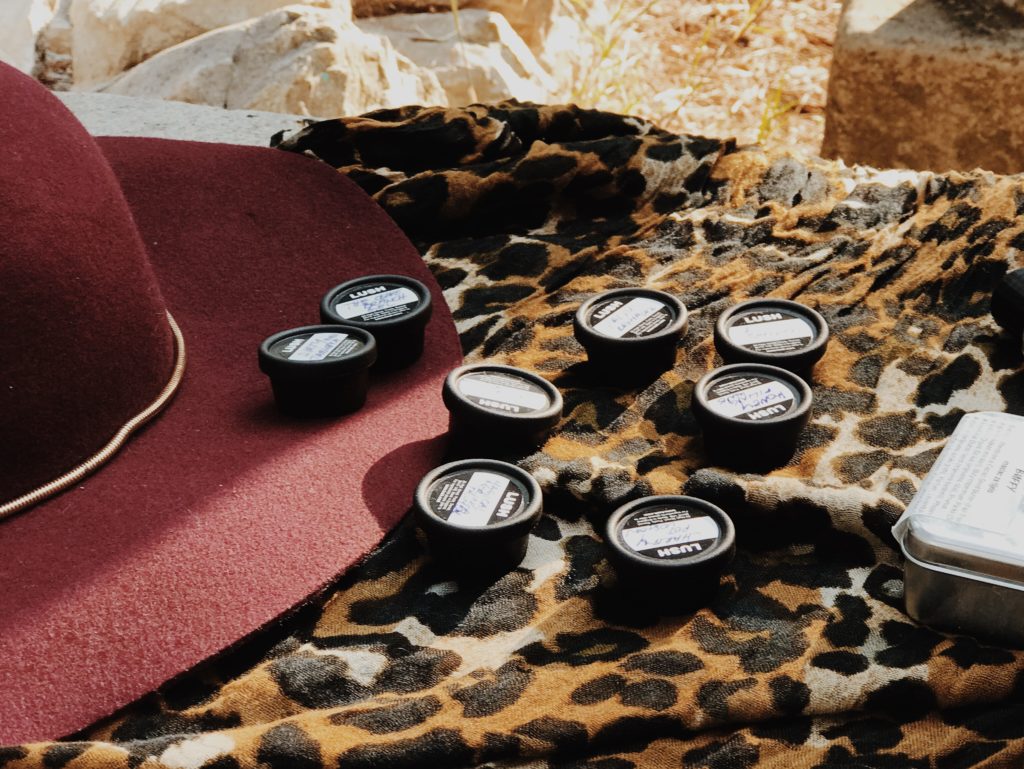 The first thing that I can say about these products is a delight. I got 2 free samples with flavours Crème de Menthe and Pan Galactic Gargle Blaster. Immediately when I returned home I tried them. Pan Galactic Gargle Blaster Lush mouthwash tabs contain lemon oil that provides refreshment. From the ingredients, there are also aniseed oil and quinine. The biggest freshness in my mouth I got from the Crème de Menthe tablet. For a reason, because it contains a double dose of mind. At both of these flavours, I had no problem with keeping the water in my mouth 3 minutes as suggested by the Lush staff. To end, my favourite product for this test is Crème de Menthe.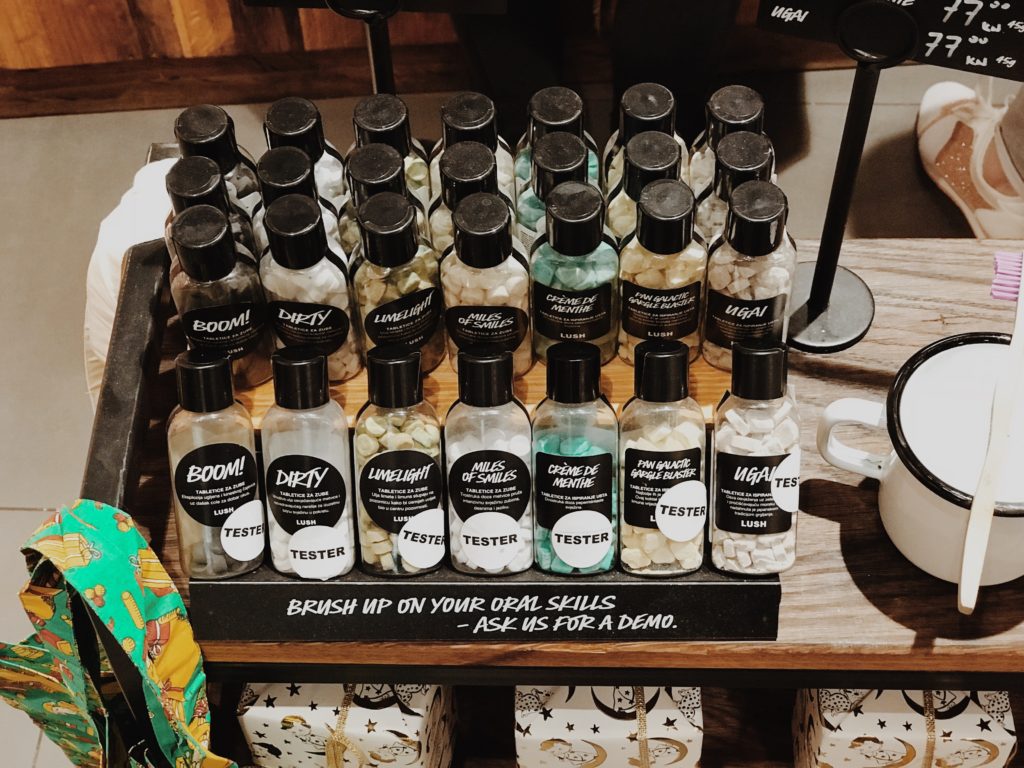 Of course, I recommend that you visit Lush's stores to try products before you buy them. They will surely help you decide which flavour best suits you. With their help, we have started to use many products. Also if you are in Split you will be thrilled by the accessibility and kindness of the entire Lush staff. The shop is located in a shopping centre called Mall of Split (find more information here).