If you actively write in a journal, like to penpal, or simply enjoy decorating things this pocket printer is right for you. Phomemo portable label printer uses thermal paper, so there's no ink to run out and no expensive refills. All you need to print is Phomemo paper, which can be purchased in a variety of colors and styles. I was very excited when Phomemo contacted me to make a review about them. I had fun trying it out and I'm happy to share my review with all of you today.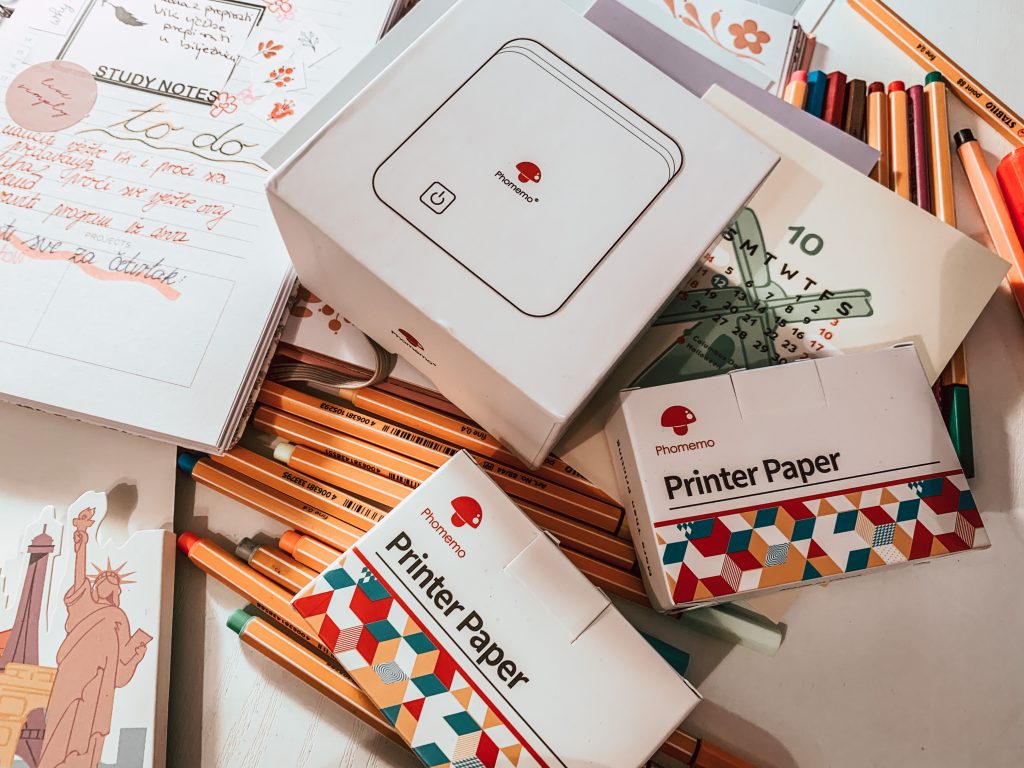 Phomemo M02 PRO pocket printer
The first thing you need to do when you buy it is to charge it. The printer uses a USB charging system. When the printer is ready, all you need to do before you start printing is download their application to your smartphone. Phomemo M02 uses Bluetooth direct connection technology (BLE4.0, supports Android 4.4 and IOS8.0 and above). The app is easy to use and lets you print all sorts of things from your phone.
Also, it comes with a huge selection of graphics that make great accents to a journal or scrapbook. It seems like an incredibly useful little printer and the possibilities are endless since can scan and print anything or just simply make a label or a to-do list. You can find out all the information on the YouTube video below.
Phomemo Thermal Paper
You can use more than 15 different types of thermal paper, such as colorful, blue, sticky, transparent labels, etc., with a maximum photo retention period of 20 years. The disadvantage of the Phomemo portable label printer is that it prints only in black and white. However, the printing quality is great for a device this size. M02 Pro is a more improved product based on M02 that pixel up to 300dpi.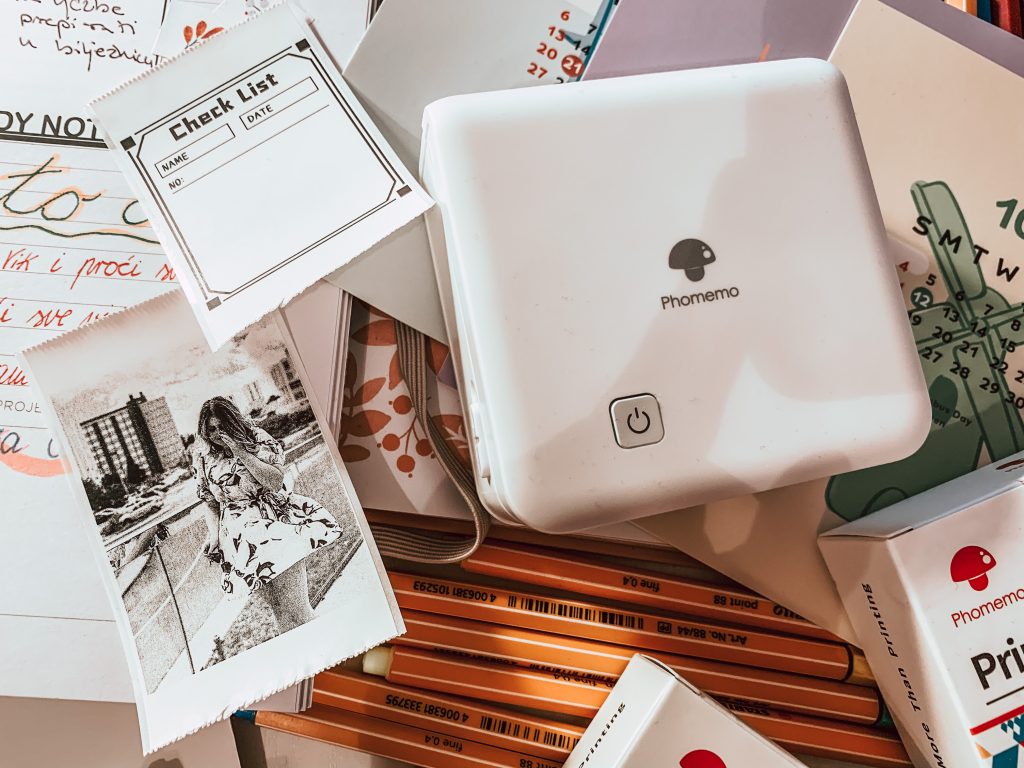 Thermal printing is a digital printing process that produces a printed image by selectively heating coated thermochromic paper, or thermal paper as it is commonly known when the paper passes over the thermal print head. The coating turns black in the areas where it is heated, producing an image. Although the images are not in full resolution, the way they print gives them a more artistic look. Because of all this, I am sure I will use this printer for many things.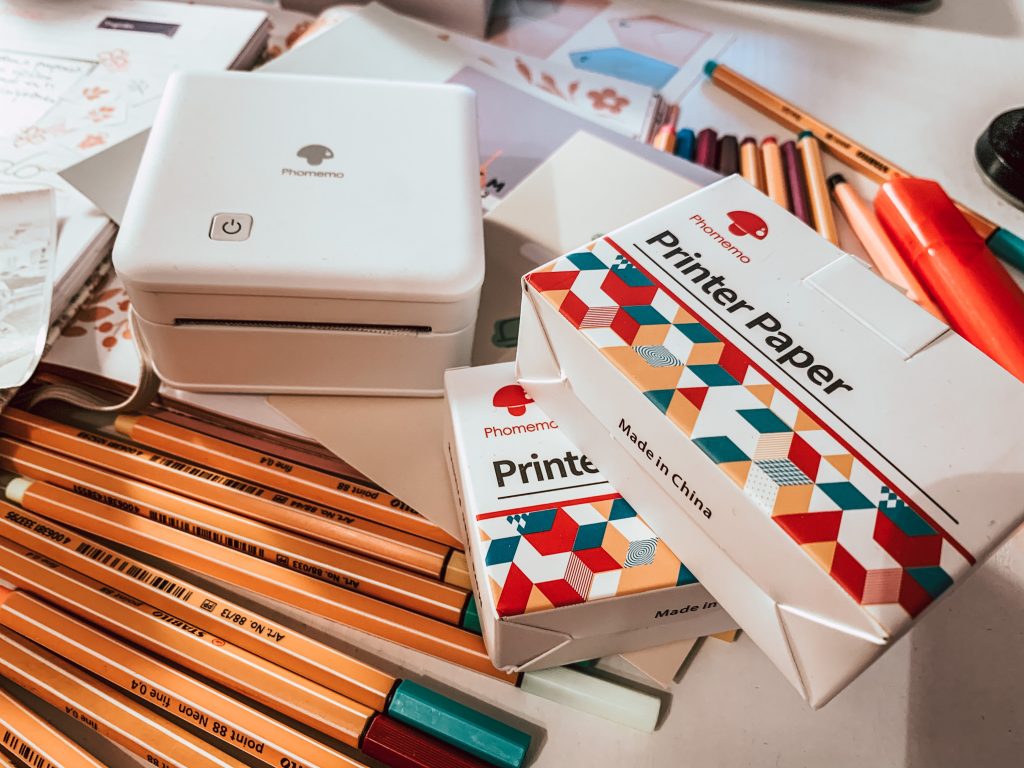 Phomemo Shop + Shipping Info
You can buy the Phomemo portable label printer on the official website or on Amazon. You can also buy a replacement printer paper there. Printer prices range from $39.99, depending on the model. I would recommend buying a Phomemo M02 Printer Bundle through the website. Specifically, for $72.99 you get Phomemo Printer M02, Semi-Transparent Sticker Paper for 20 yrs (3 Rolls), Regular Sticker Paper, Manual, USB Cable, and Packaging Box. Delivery is free and I have been waiting for the package for about 1 week (the package came from Belgium to Split, Croatia).
Use the discount code DULCISKA and get 10% off your order
apply the discount code during checkout + the code is only available for orders via the official website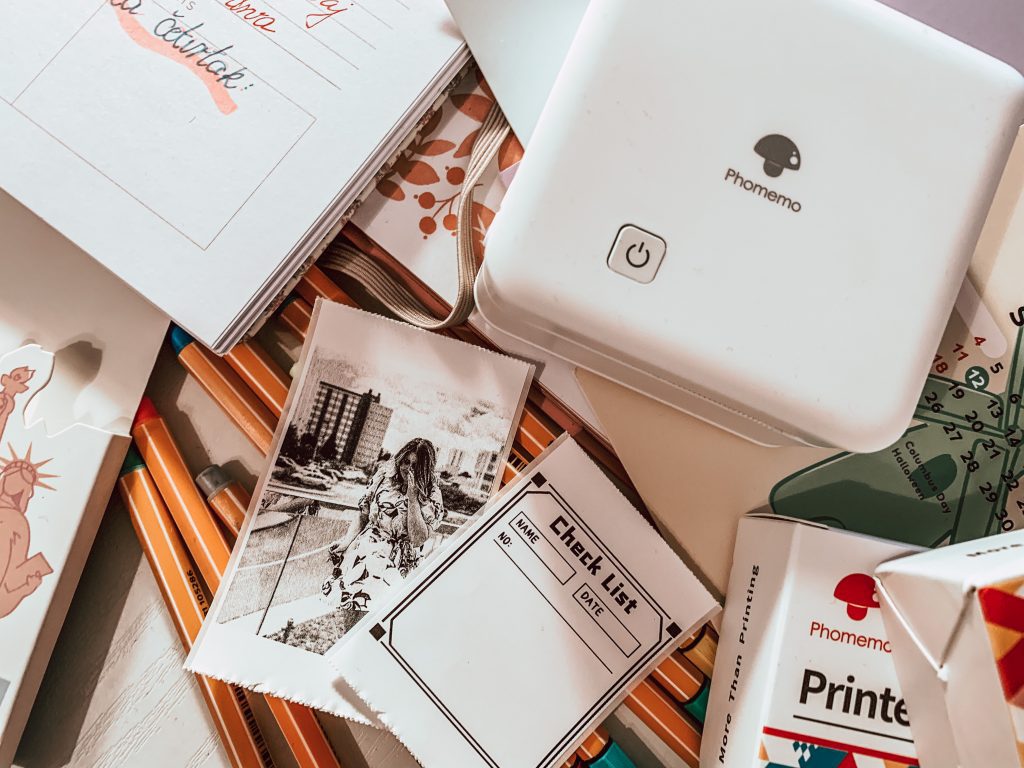 About Phomemo Company
Phomemo started to research printers in 2016. Over the past few years, they have hired 800 employees working in 2 factories. The name of the company is Zhuhai ChuXin Technology Co., Ltd and its motto is "Providing a New Mobile Printing Method for Modern Life!". Given the high demand for these cute printers, we have no doubt about the success of this company in the future! Find out more information about Phomemo portable label printer on: