Coffee is an integral part of the lives of most people in the world. However, coffee brewing culture is quite different in every part of the world. Croats don't use coffee to drink it in 5 minutes. literally, if you try to find for cafes with a coffee to go offer it will be a very difficult task. And there's something more, we don't drink coffee to speed up, to wake up and be ready for work. Exactly the opposite, Croats drinking coffee to relax, to socialize and to spend time with our friends. This is a review of Franck Crema coffee produced by one of the most famous coffee makers in that part of Europe.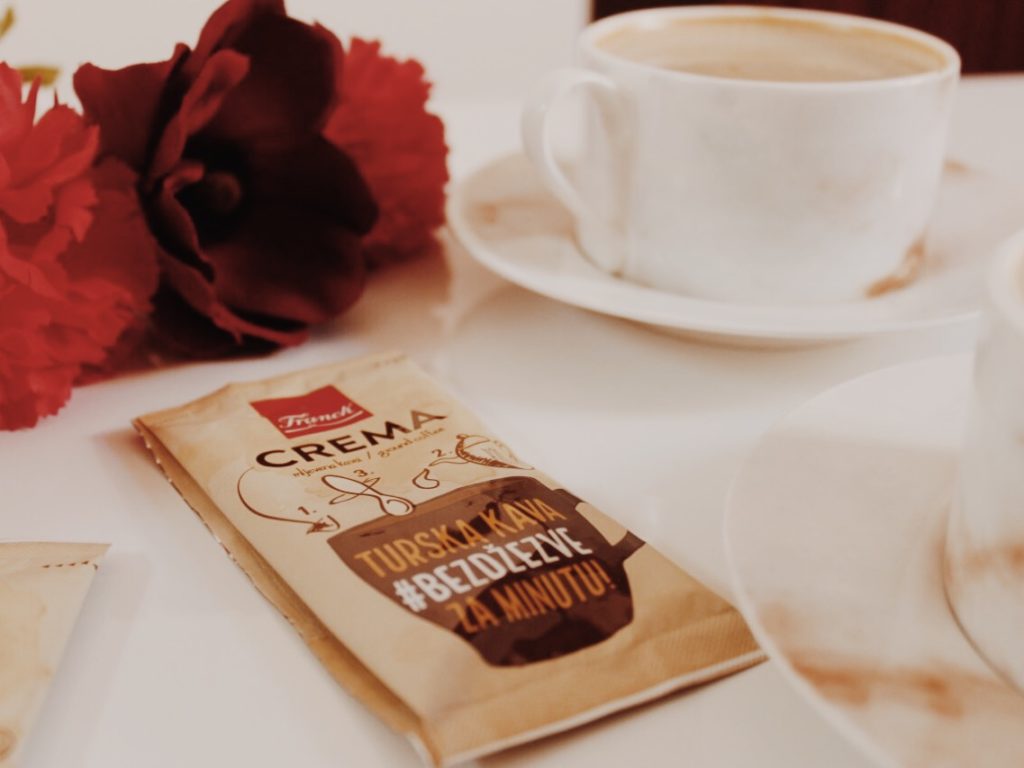 About Franck – more than 125 years of tradition
Croats most often choosing the brand Franck with more than 125 years of tradition. In 1982, a factory was opened in Zagreb where it is still today. The company is part of the German multinational company "Heinrich Franck Söhne" which started operating on June 21, 1883. In addition to coffee products, the company produces teacups, spices, snacks, cake products, etc. Find out more information about Franck on the official website.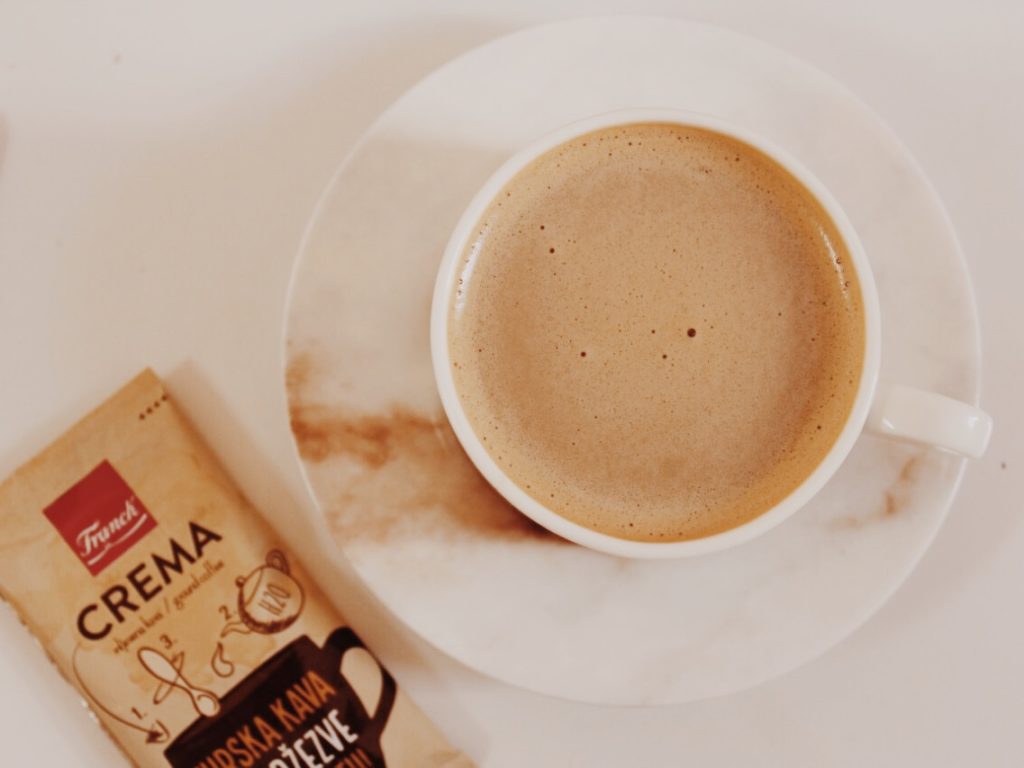 Franck Crema – a real 100% Turkish coffee
And now I'll show you one of their products. Coffee Franck Crema is a real 100% Turkish coffee that is introduced in this company in 2015. Due to the special grinding method, it can be prepared in one minute quickly or in a classical way, in the dzezva. It is ideal for anyone at work who doesn't have anything except a kettle. Also, it is ideal for all those who love a rich foam and creamy notes of chocolate and cocoa, naturally present in the refined beans of this coffee.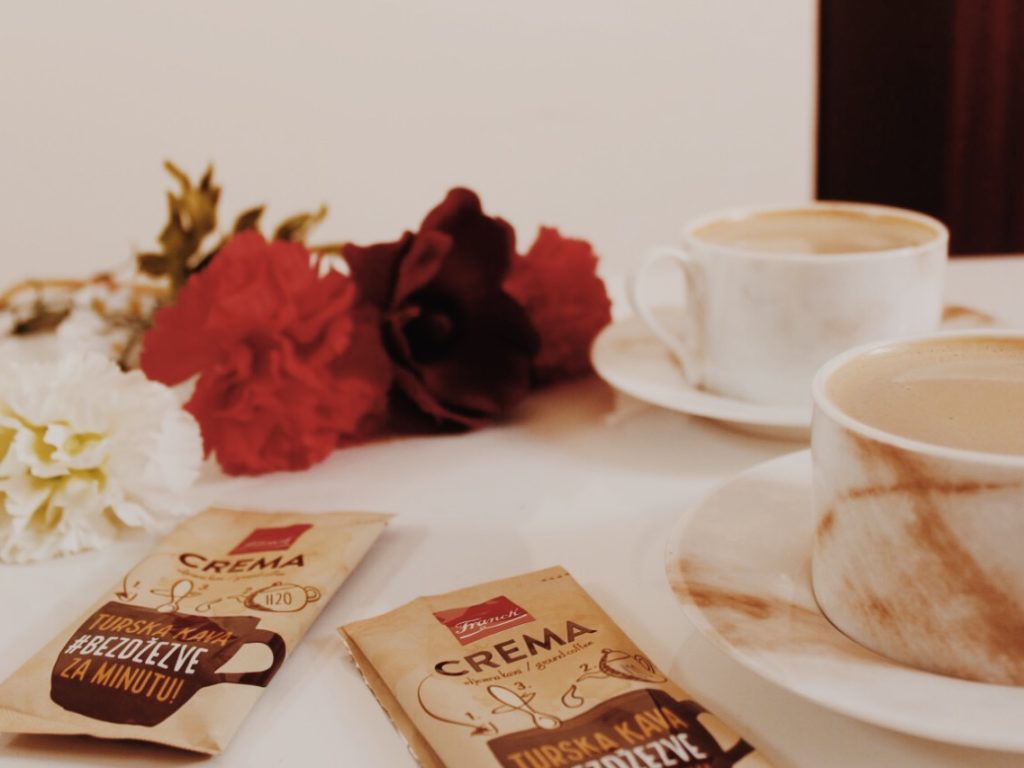 Franck Crema Stick2Go
On the photos of this article, you will see the packing of Franck Crema coffee called Stick2Go with 9 grams. There are 3 more sizes of packaging (175 grams, 250 grams, and 375 grams). One of the reasons for success is certainly a very attractive packaging design. The price is very acceptable, while you can buy coffee in almost all stores throughout Croatia. You will also find this coffee abroad, mostly in the countries of the former Yugoslavia.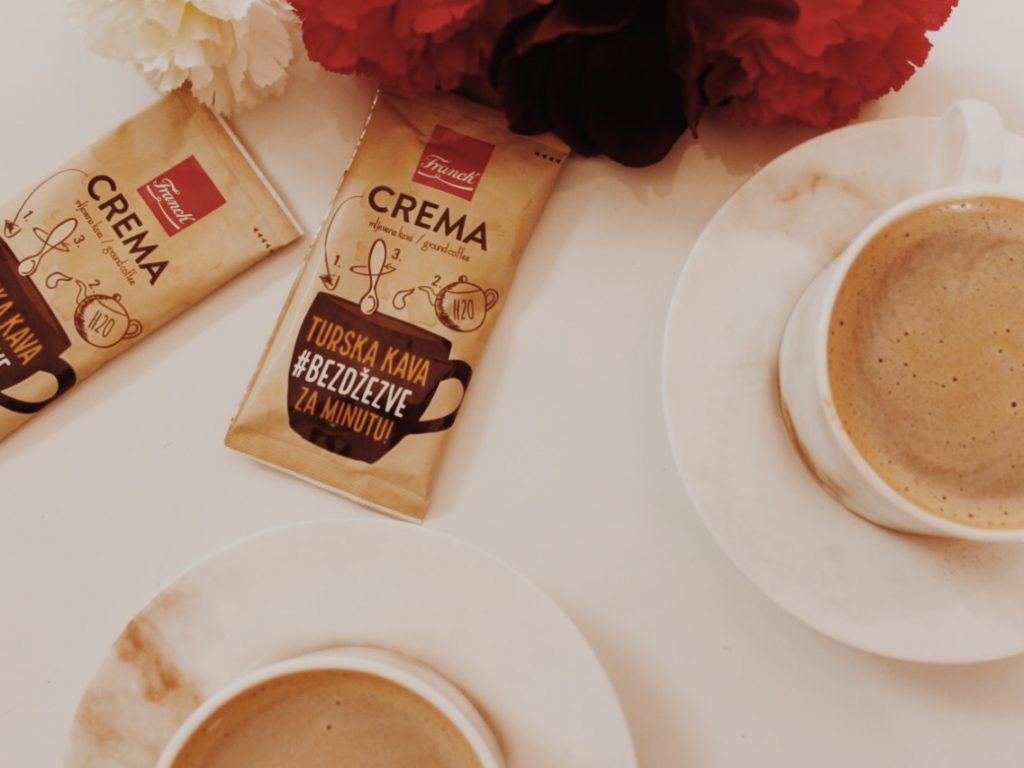 Find out more information about Franck Crema coffee on: