Since the Olympiastadion was built for the 1936 Olympics and the German propaganda, it is very interesting to see it in the present glory. The stadium has a capacity of 74,000 seats while its record attendance was thought the Olympic Games in 1936 with over 100,000 visitors. During these Olympic Games, the greatest success was achieved by American athlete Jesse Owens, winning 4 gold medals. This was also the first Olympics with television transmission. Also, near the stadium, you can see the outdoor Olympic swimming pool build for these Olympic Games and Maifeld (Mayfield) where horse racing competitions were held.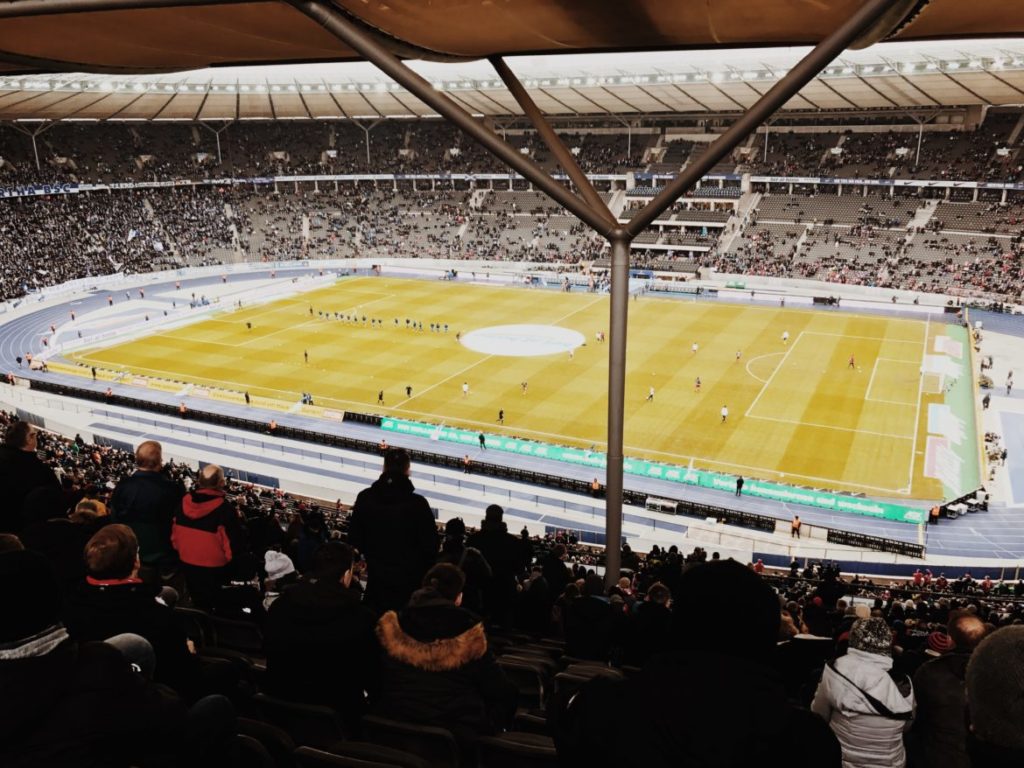 The past sporting events you can feel while walking through the whole place. Outside, most of the structure has the same look as in the 1930s. The biggest changes were made for the FIFA World Cup 2006. The modernization was made very sympathetically with the addition of a huge roof covering all the seats. Since the changes are hardly visible in relation to the original design, it is not difficult to imagine a return to the times of the last century.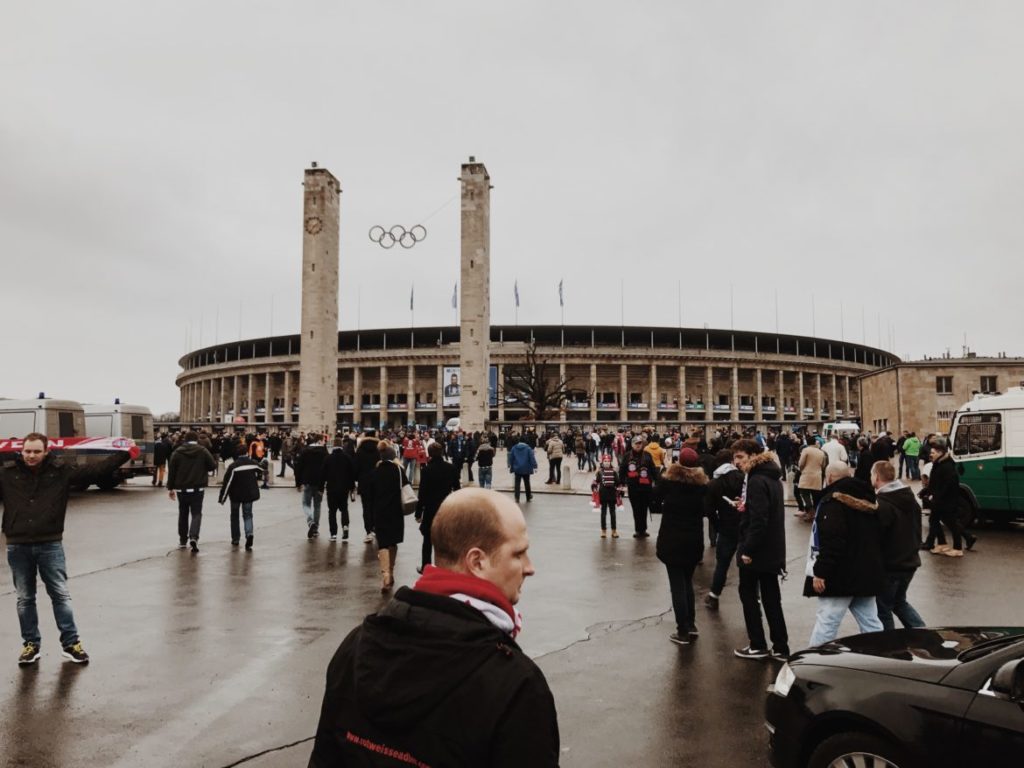 How to Take a Tour of Olympiastadion
I would recommend visiting the stadium by exploring the tunnel area, dressing room, VIP area with the balcony used by Adolf Hitler during the 1936 Olympics. Take a walk to Maifeld (Mayfield), a huge lawn that today is used as a cricket playground. After the Second World War, the British Army celebrated the royal official birthday on this lawn. Nearby is Langemarck-Halle and the Bell Tower.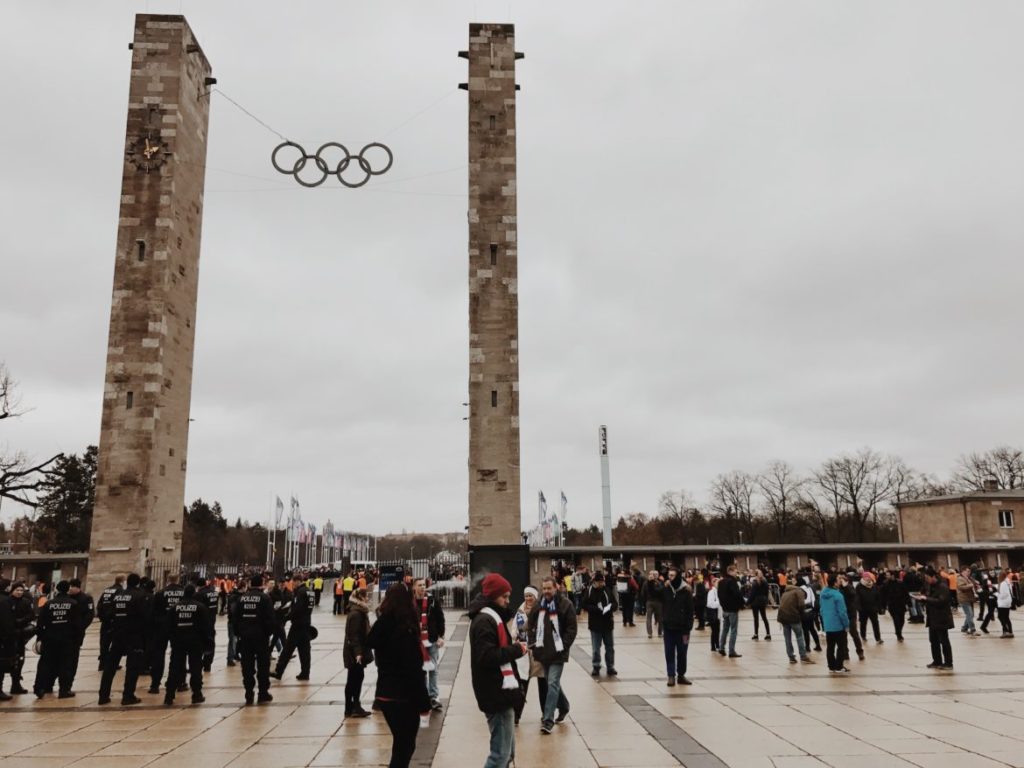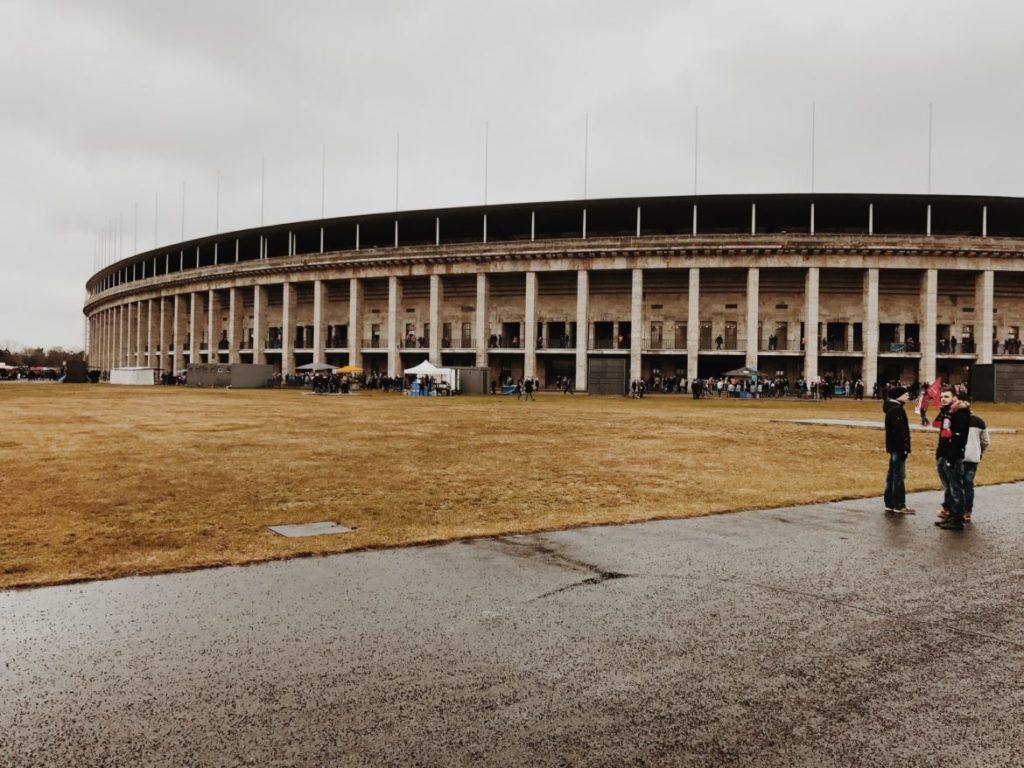 Hertha Berlin play in the Olympiastadion
The Olympiastadion is still used as the main sports stadium in Berlin almost 100 years later. The stadium is the venue for concerts, but primarily for the local football team Hertha BSC. It has been used as the home venue for the Bundesliga's Hertha BSC since 1963. Try getting tickets for almost sold-out games and you will experience the fantastic atmosphere of more than 70,000 viewers singing and applauding.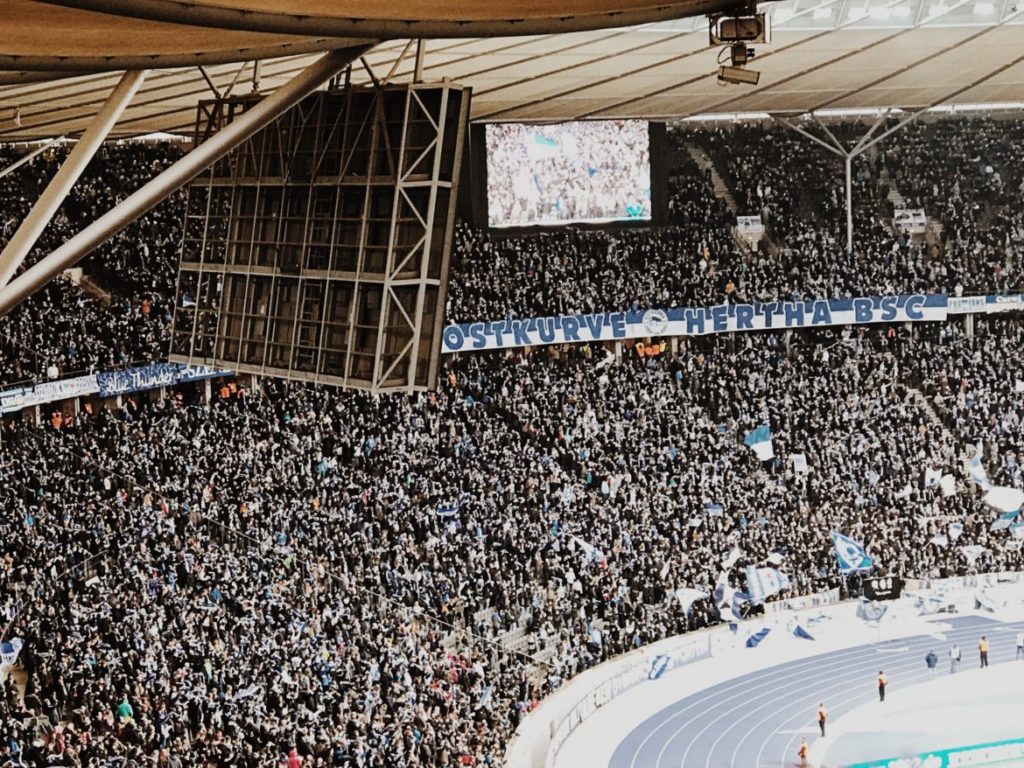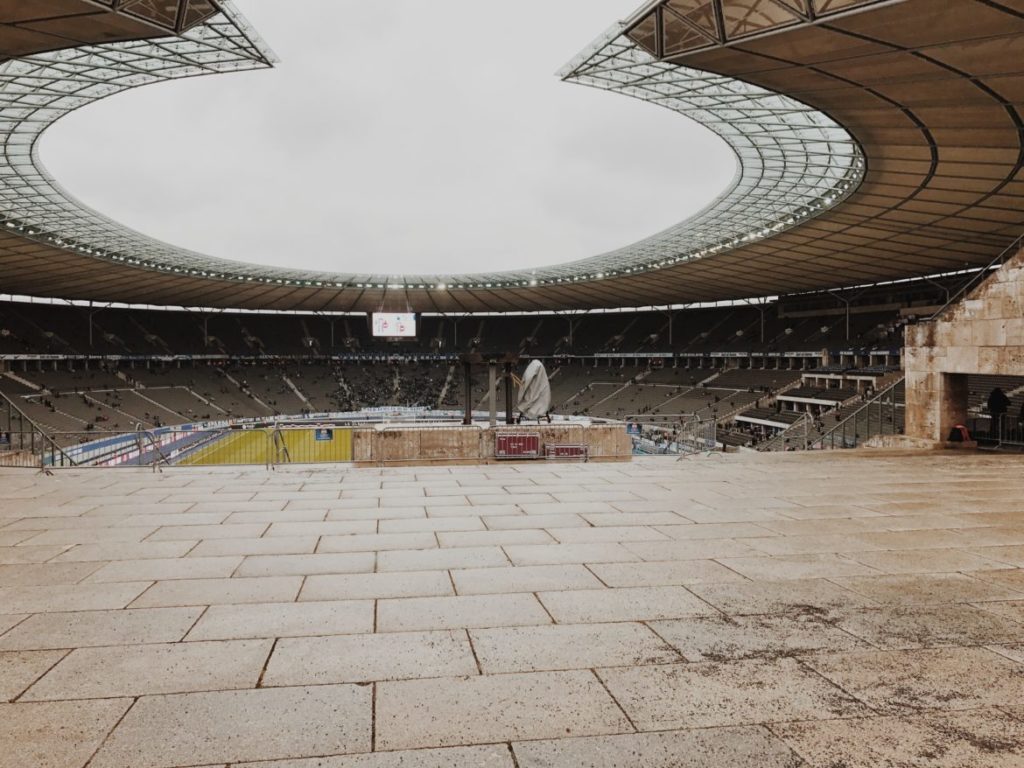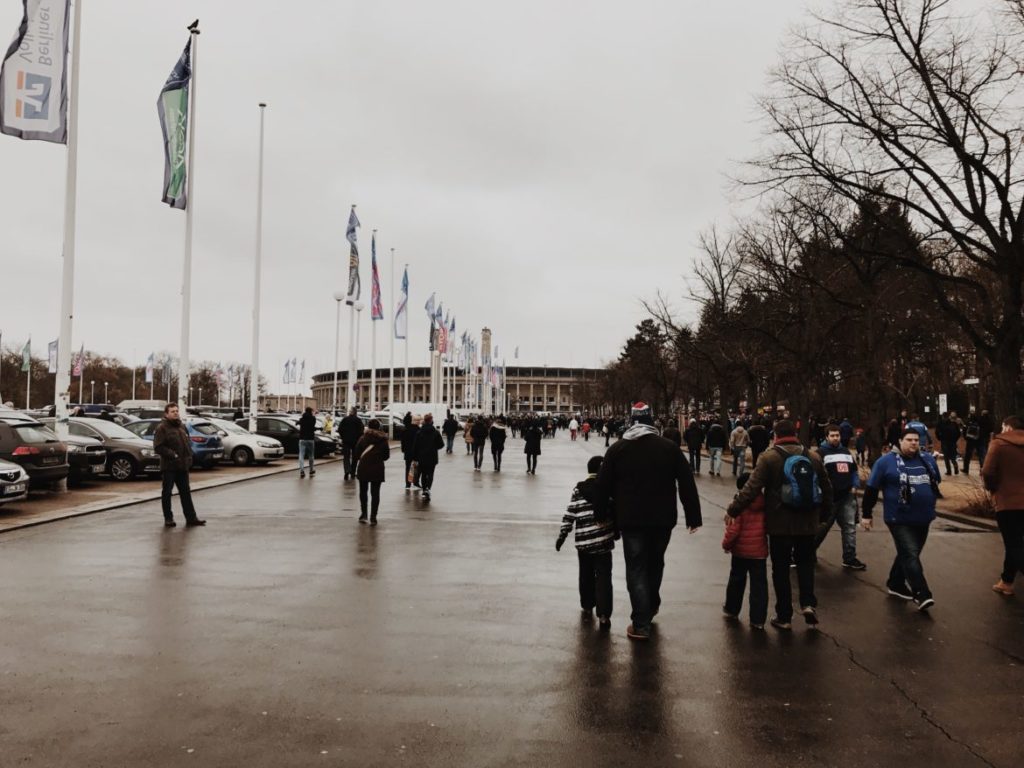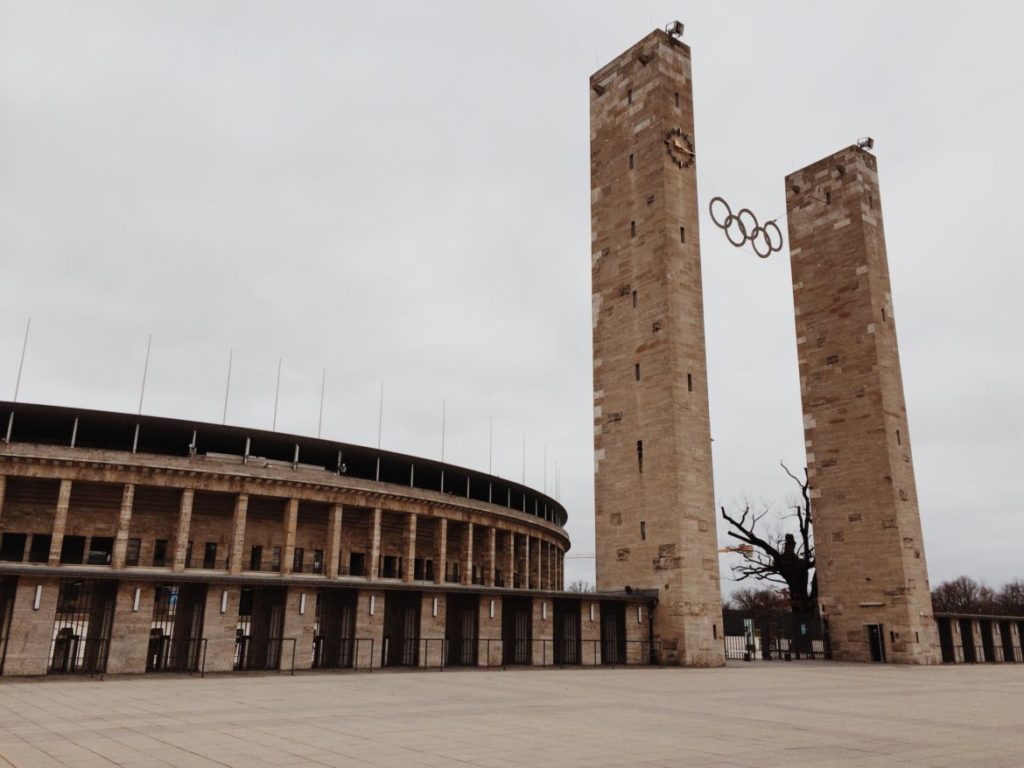 Recommended Experiences
Discover the most beautiful and interesting sights around Berlin with Berlin Travel Guide Experiences. Find, compare, and book sightseeing tours, attractions, excursions, things to do, and fun activities.
Find out more information about the Olympiastadion on: