In front of the North Sea in the beautiful town of Scheveningen, right behind the Kurhaus Hotel, you will find De Pier Scheveningen. This unusual building has become the biggest attraction on the Dutch coast. In addition to many cafes, restaurants, and shops, you will also find Ferris Wheel, Zipline, and Bungy jumping. Also, there are plenty of events, festivals, and markets. This place was the highlight of my cycling route from Rotterdam to the North Sea coast.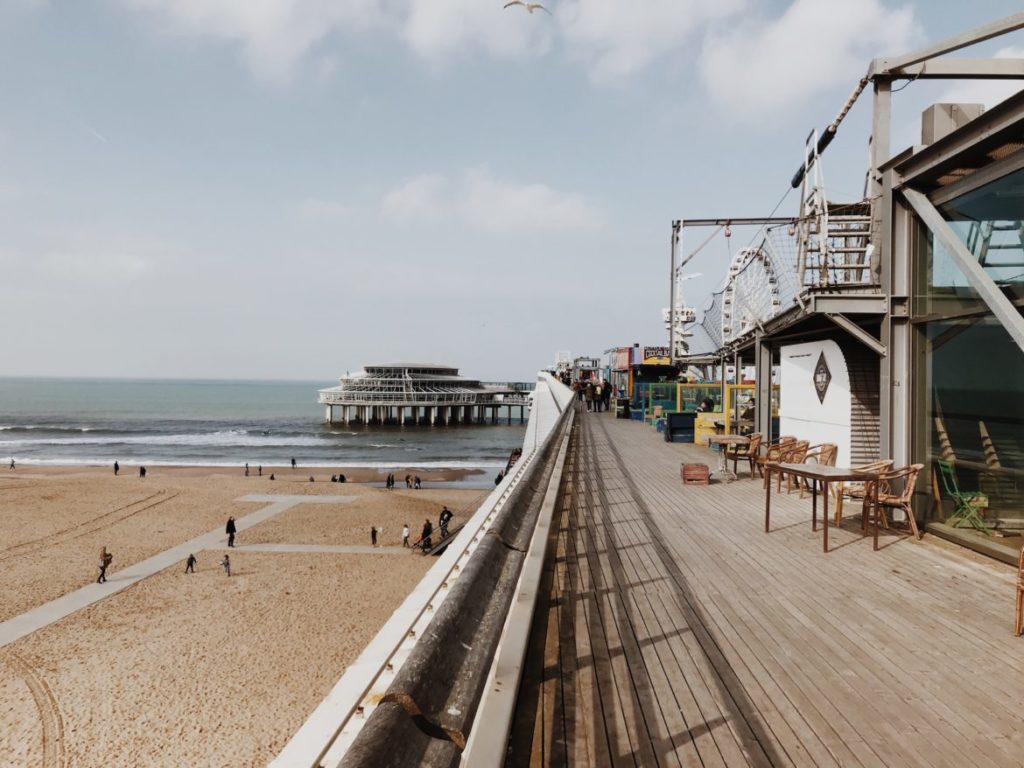 The current gate dates from 1959 and is unusual because it has two levels. On the upper level, there is a fantastic panoramic view of the sea and the surfers. Walking to the end of the deck, I was witness to bungee jumping from the tower and people embarking on the huge Ferris wheel. Looking back, you can see the magnificent view of the city of Scheveningen, and in the background the silhouette of The Hague. Bars at the top are great for relaxing and enjoying the sun during nice weather. In general, the length of the gate is 382 meters.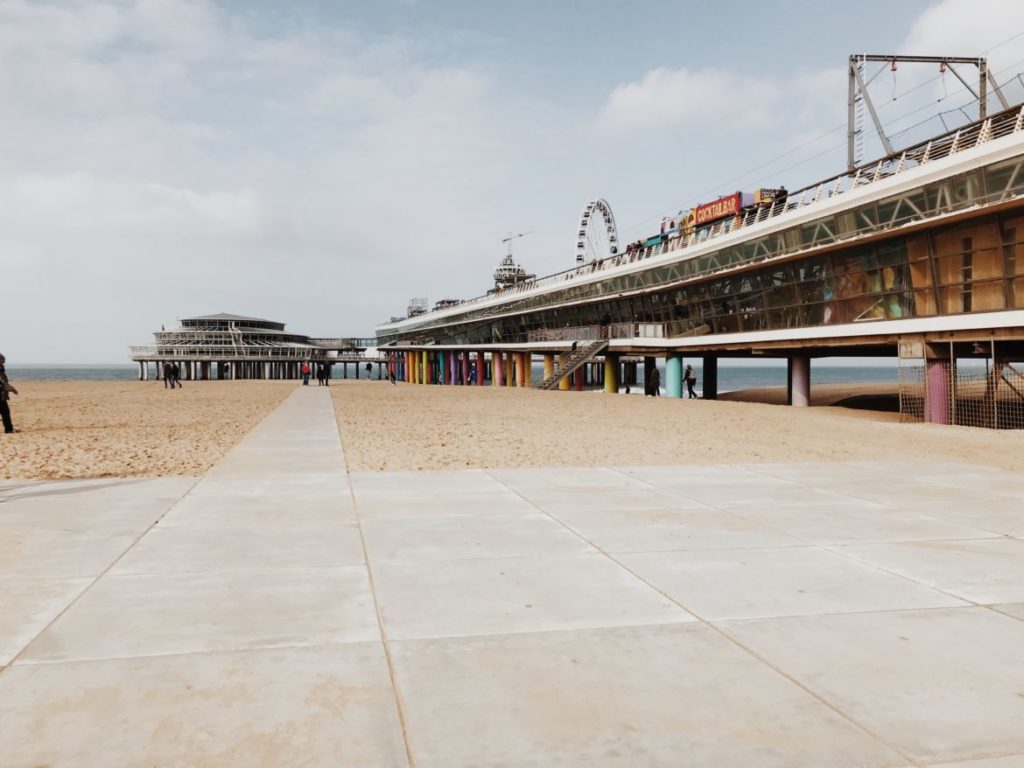 De Pier has been a tourist attraction for decades and was recently considered obsolete and destroyed. After the last revitalization in 2015, at the lower level, many new places have been opened with a wide range of food and drinks. Whatever the weather is outside, at this level, you will always be able to enjoy the view of the beach and the sea!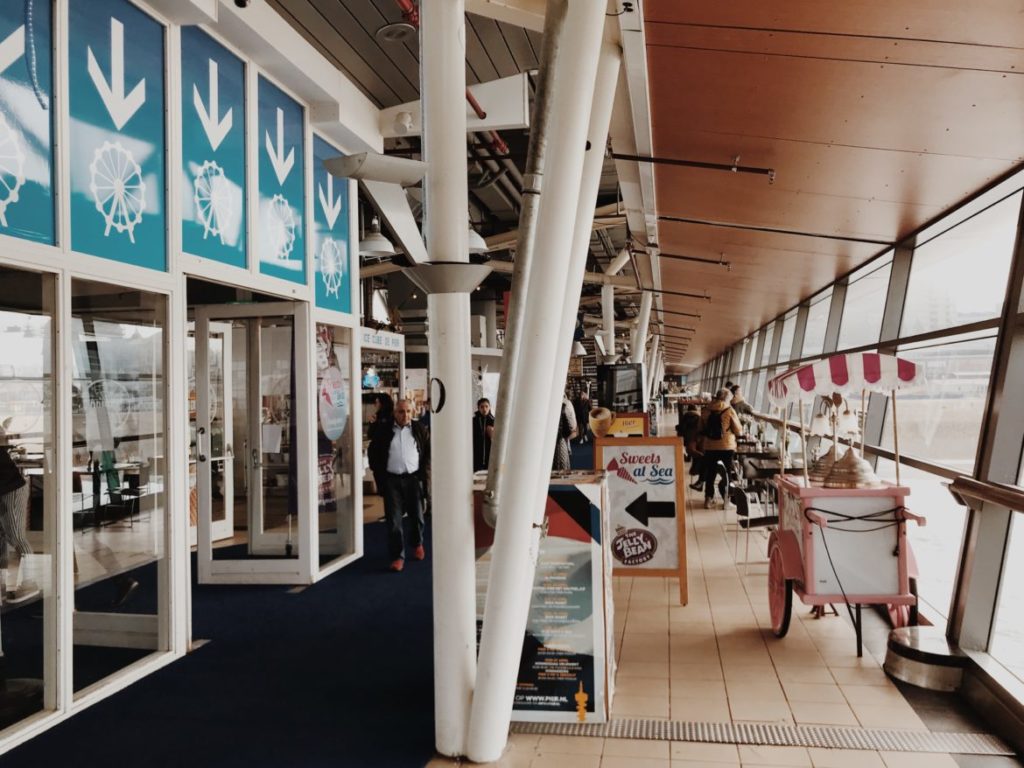 History of De Pier Scheveningen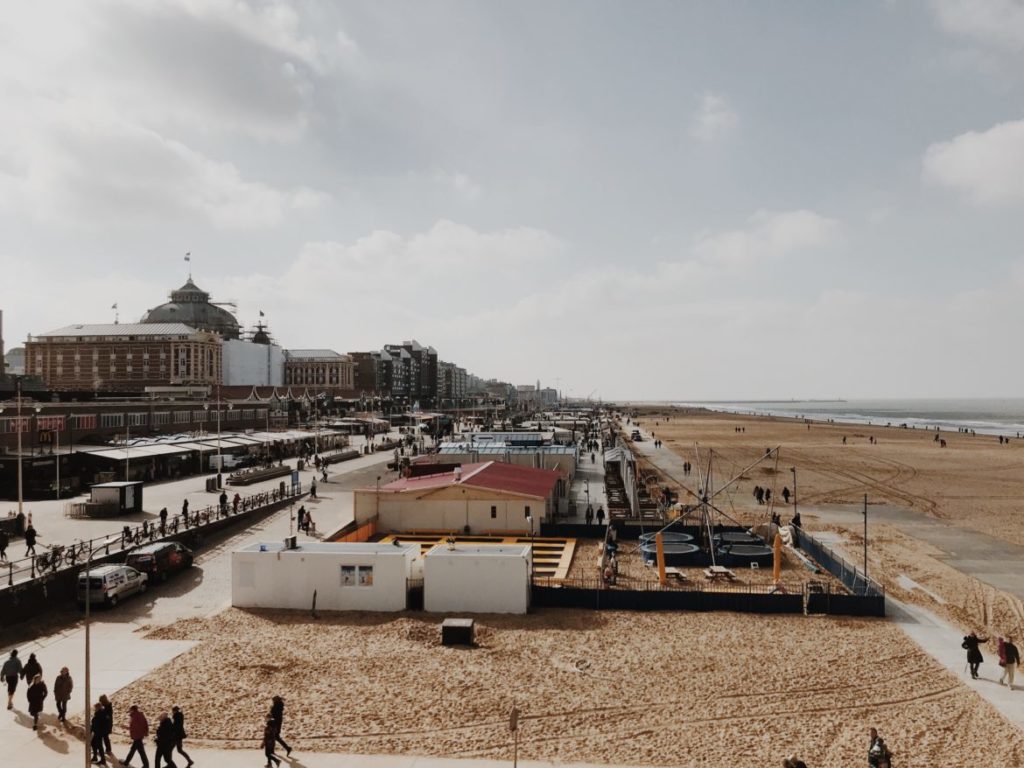 The first pier was opened on May 6, 1901, as a wooden walkway above the sea. In 1943 it was destroyed by fire. After that, the Germans have completely demolished it. However, in 1959 De Pier was rebuilt. Architects Hugh Maaskant and Dick Apon are responsible for today's design. Since then, De Pier has been closed several times. The last time this happened in 2014, while in 2015 it was again open.
Ferris wheel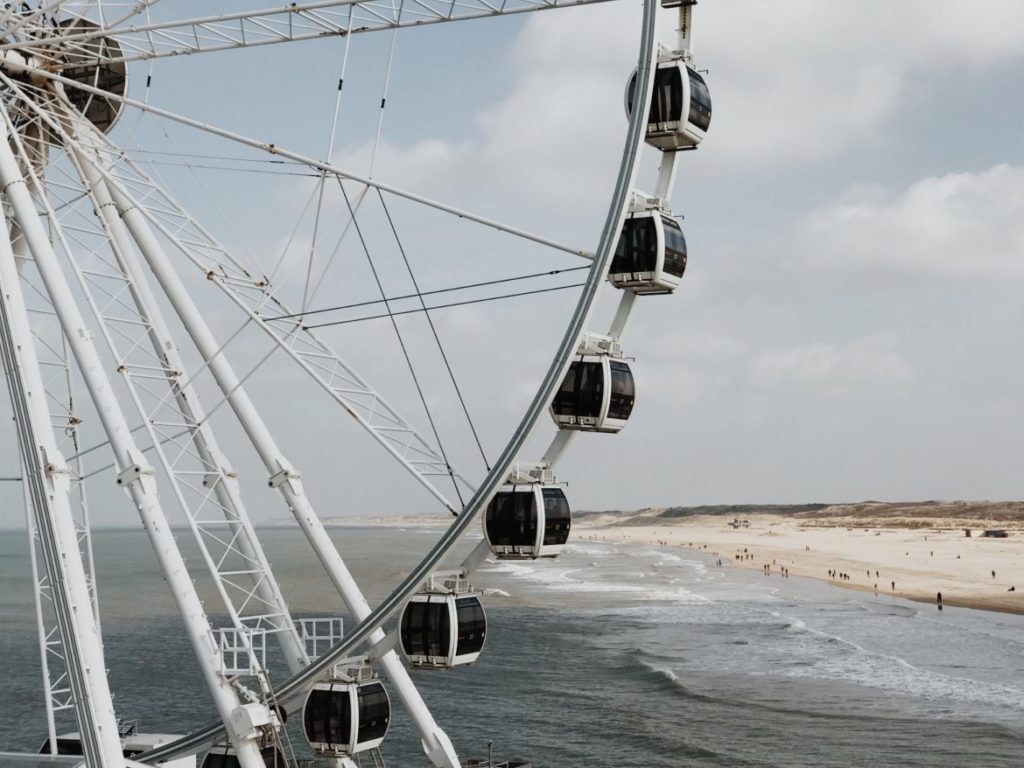 Do you enjoy a fantastic panoramic view? Then you shouldn't miss a ride on one of the gondolas overlooking the Den Haag, the sea and the beach. The Ferris wheel has a total of 36 gondolas including one very luxurious with a glass floor. The ride takes about 20 minutes. Find more information here.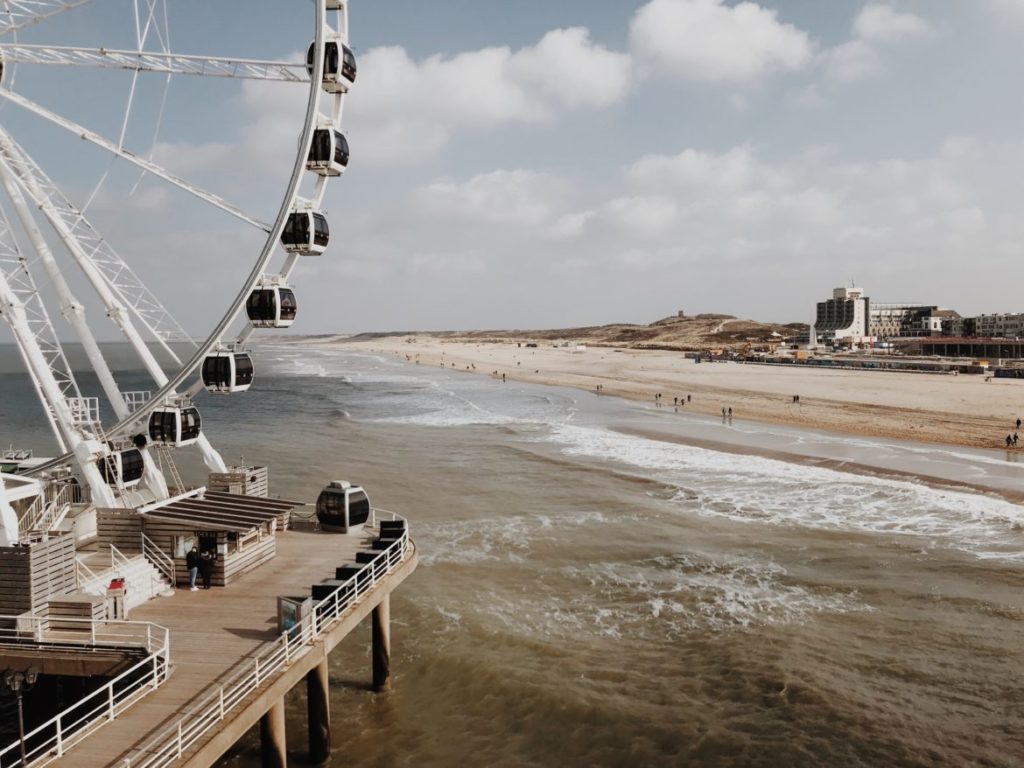 Zipline and Bungy Jump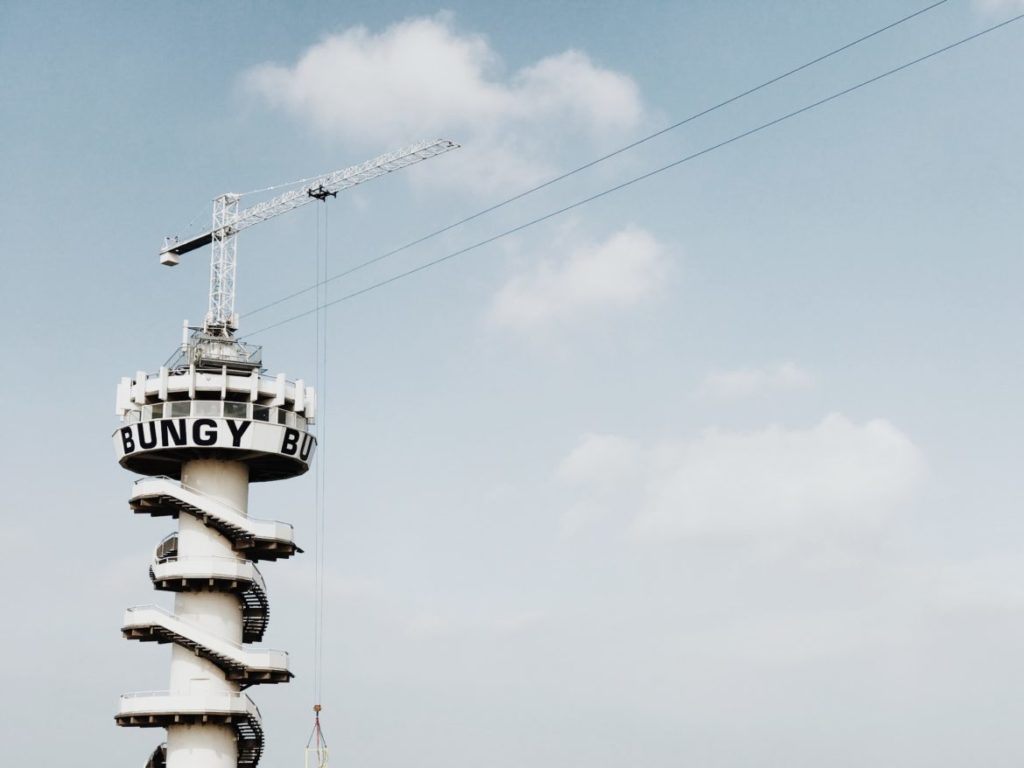 For adrenaline addicts, there is a possibility of Zipline or Bungy jump. The starting point of the Zipline is at the top of the Bungy Tower at a height of 55 meters, and the end of the terraces at the beginning of De Pir. It is 350 meters long and the maximum speed is about 70 km / h.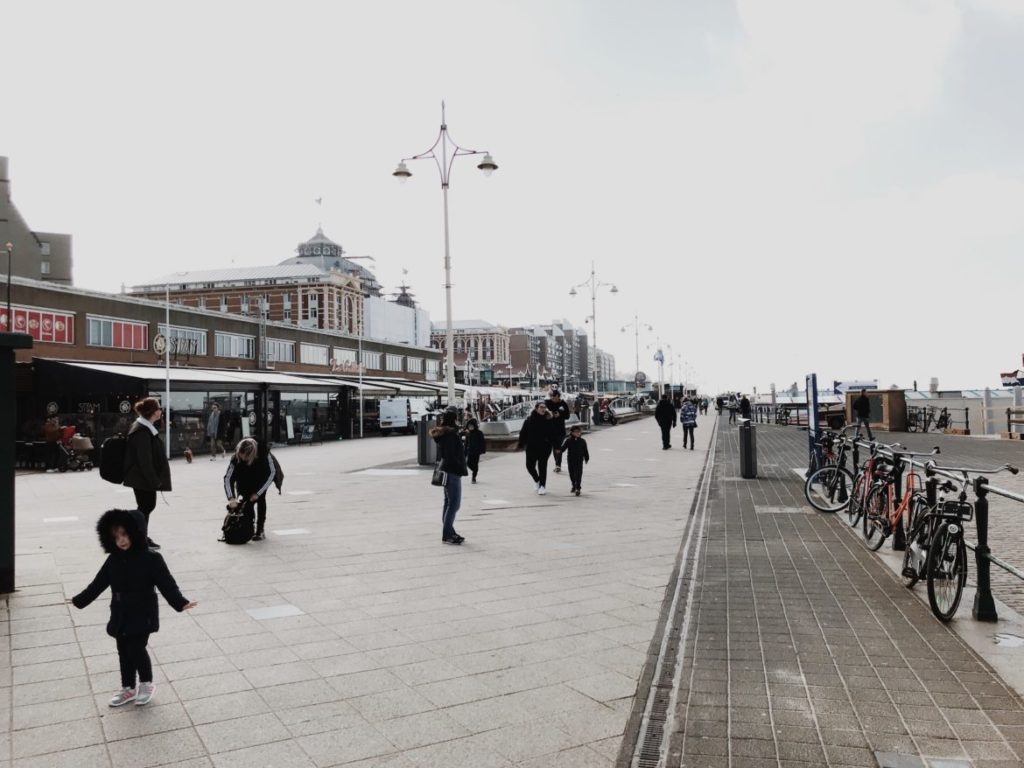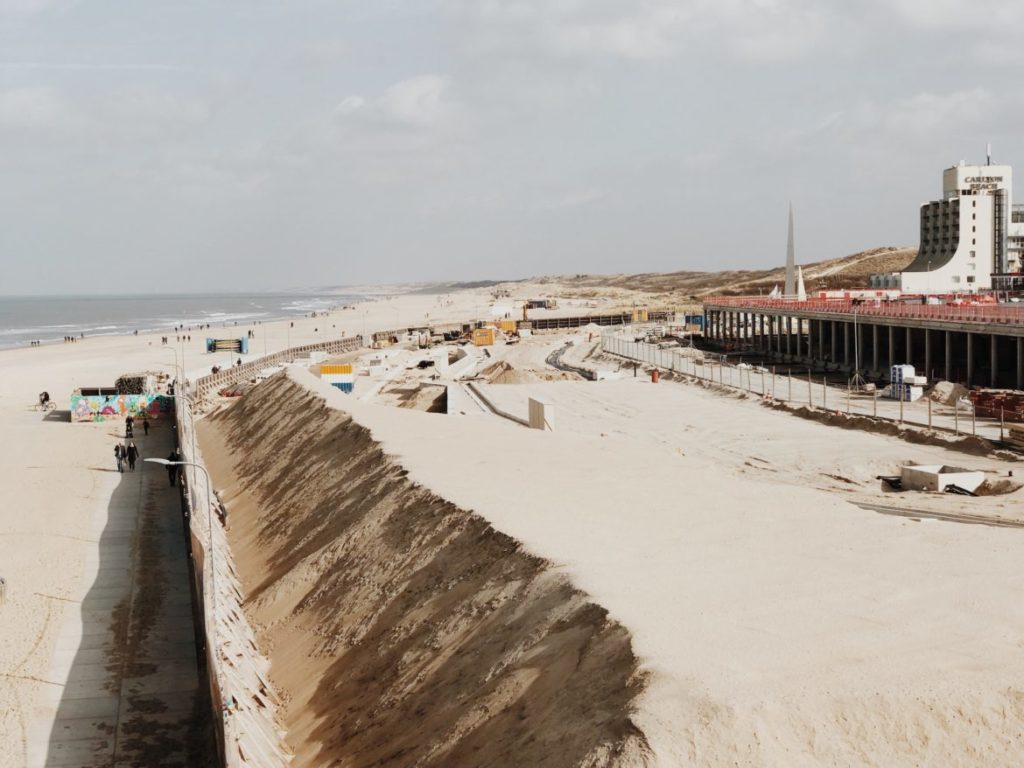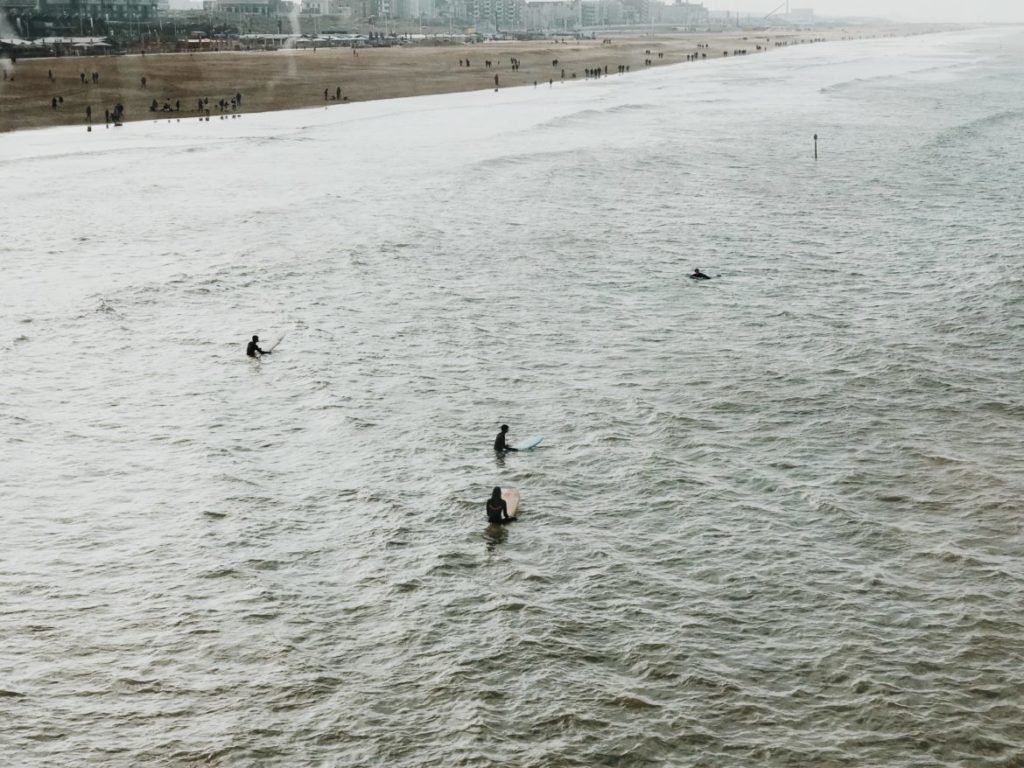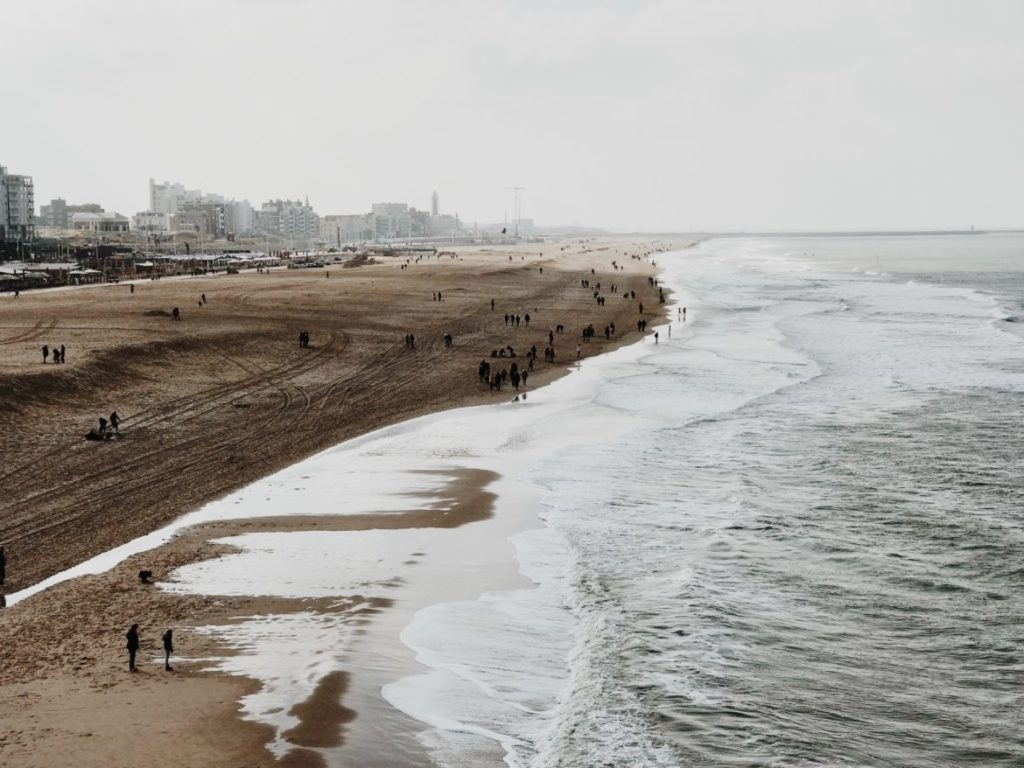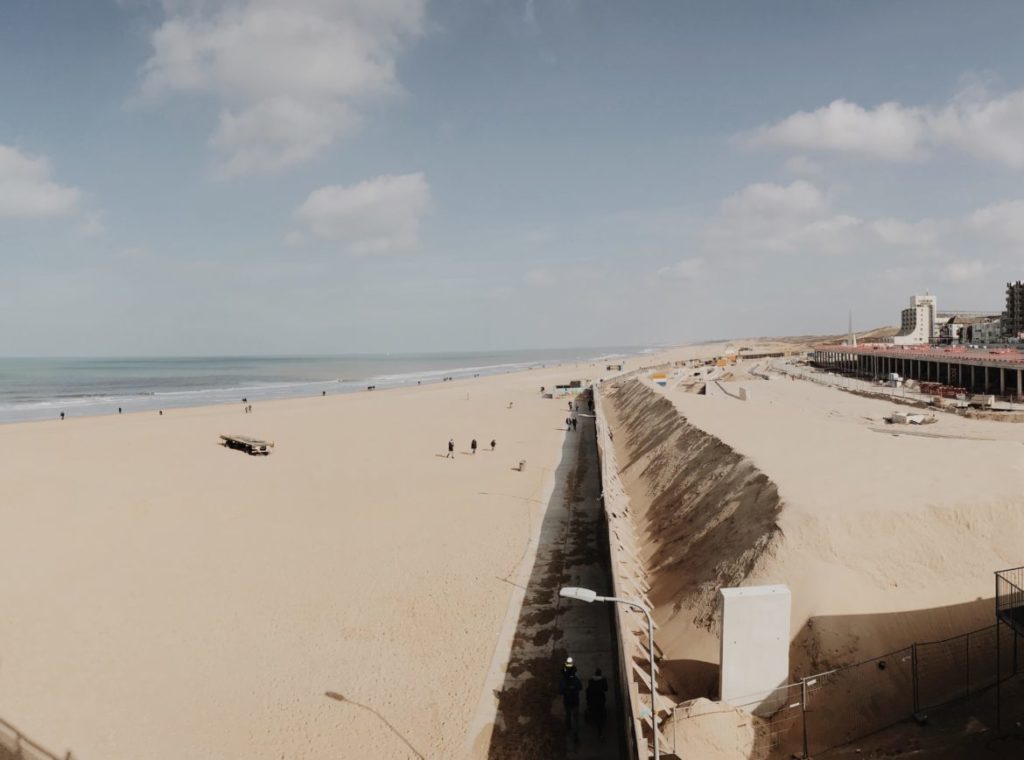 Find out more information about De Pier Scheveningen on: