There are several places in the Split which you surely must visit. One of them is the Basement halls of Diocletian's Palace. Honestly, when I started living inside the palace I realized how complex and how many interesting places it has. One of the most beautiful attractions of Split is definitely the basement halls of Diocletian's Palace. Although today's inevitable tourist attraction, their excavation began in the 19th century. Actually, most parts were discovered during the middle of the last century.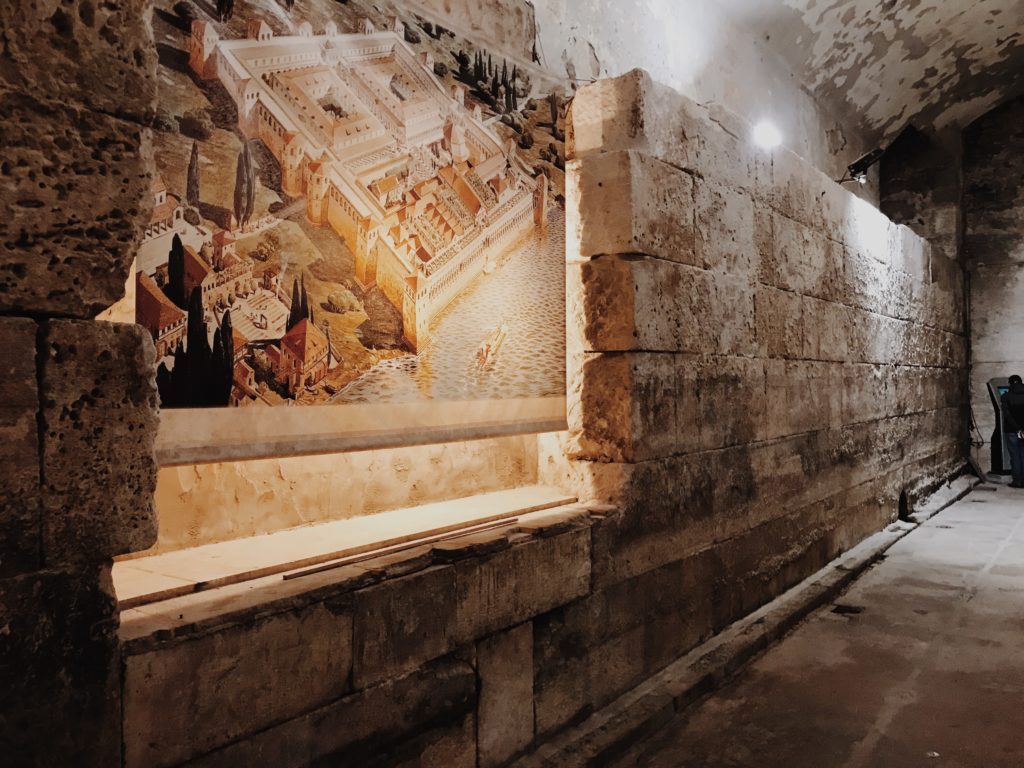 A fantastic piece of history
This ancient complex was primarily used as the basis for the Emperor's apartment above them. Because of that fact, the rooms of the basements coincided with the forms of Emperor's buildings above. However, with the coming of the Middle Ages, the Emperor's buildings are demolished and some parts of basement halls are used for housing. In one part, even oil and wine were produced.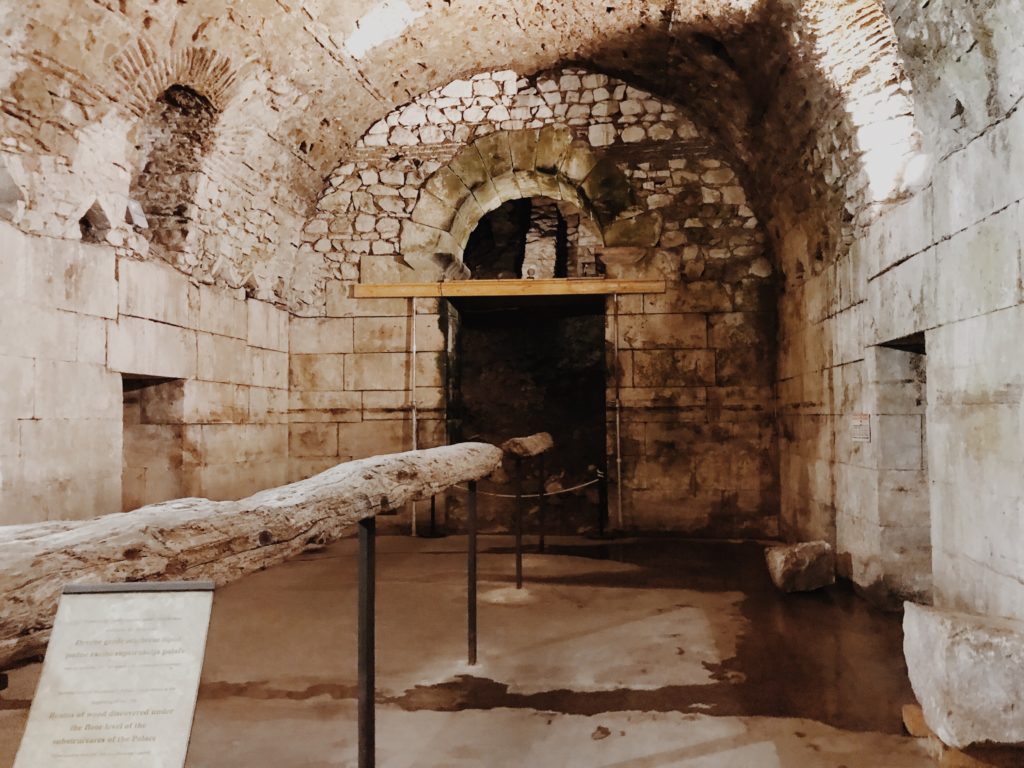 The mixes of old and new are fascinating
Today, the basement halls of Diocletian's Palace is full of life. Maybe more than ever before. Through the middle of it, there is a corridor connecting Peristyle and Riva. It is like the underground passage for souvenirs. There are so many vendors selling artworks to souvenirs. If you want to access the basements on both sides of this corridor, you will have to pay a ticket for about 6 euros. Very often these parts are a venue for fairs or exhibitions throughout the year.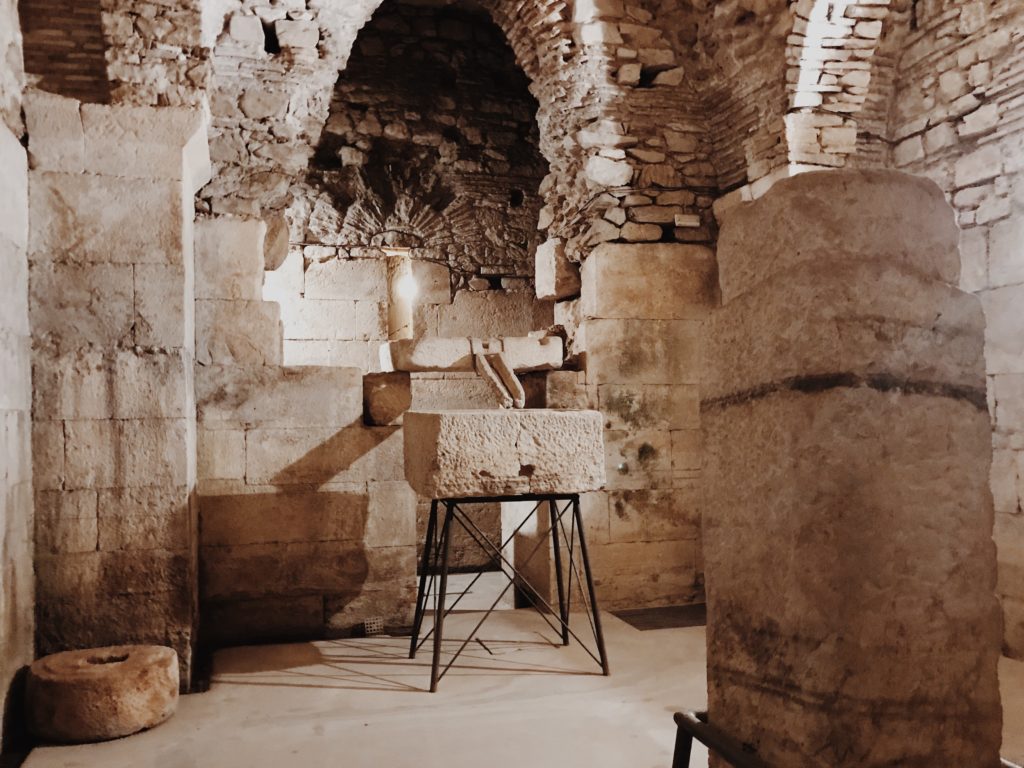 Basement Halls of Diocletian's Palace – problems today
The whole complex contains a large number of halls of different sizes. I have to point out that the tourism boom in Split has also a lot of negative changes. Basement halls increasingly have problems with moisture and water that damage the stone. Also, the problem is more and more water leaks from the canalization pipes which are above the ceiling. Therefore, I hope that restoration will happen soon.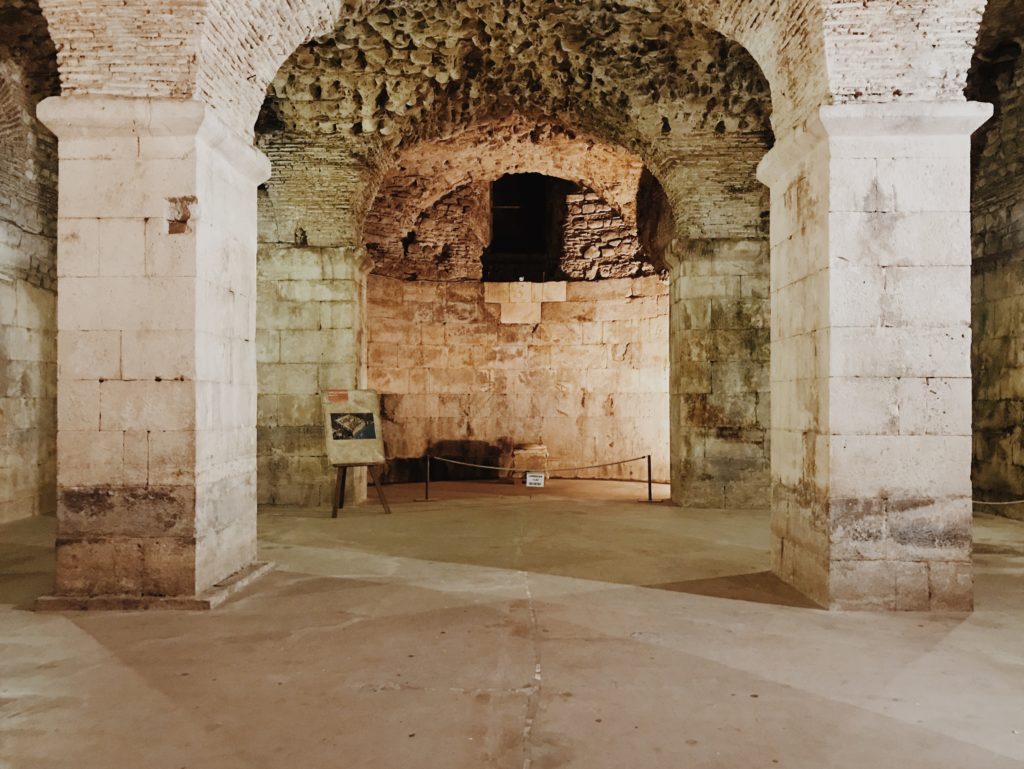 Great for Game of Thrones fans
A famous TV show called Game of Thrones used some areas here for filming. In general, movies and series are one of the main motives of travel, especially young people who increasingly choose Croatia as their destination for vacation and entertainment. I think there is a Game of Thrones walking tours you can get tickets to also.
Recommended Experiences
Discover the most beautiful and interesting sights around Split with Split Travel Guide Experiences. Find, compare, and book sightseeing tours, attractions, excursions, things to do, and fun activities.
Find out more information about basement halls of Diocletian's Palace on: