According to the data of the Ministry of the Interior of the Republic of Croatia, in 11 days of June, 50000 tourists arriving in Croatia every day. Corpus Christi is a big holiday in the Catholic countries of Western Europe, so a large number of citizens went on vacation. The total number of foreigners who entered Croatia in June (both by car and by plane) is almost 579 thousand. Although the numbers are still extremely small compared to the record 2019, they show that tourism is waking up.
50,000 tourists arriving in Croatia every day
After we opened the borders for ten European countries at the end of May, from Slovenia, Hungary, Austria, Germany, Estonia, Lithuania, etc., from next Monday, according to the recommendation of the European Commission, it is recommended to abolish border controls throughout the Schengen area without Great Britain. Once the European borders are fully opened, Adriatic destinations could finally welcome a real summer. There are currently 92,000 tourists in Croatia or about 20,000 more than before the start of this extended weekend. Most of them or 66.5 thousand are foreigners, according to the eVisitor website.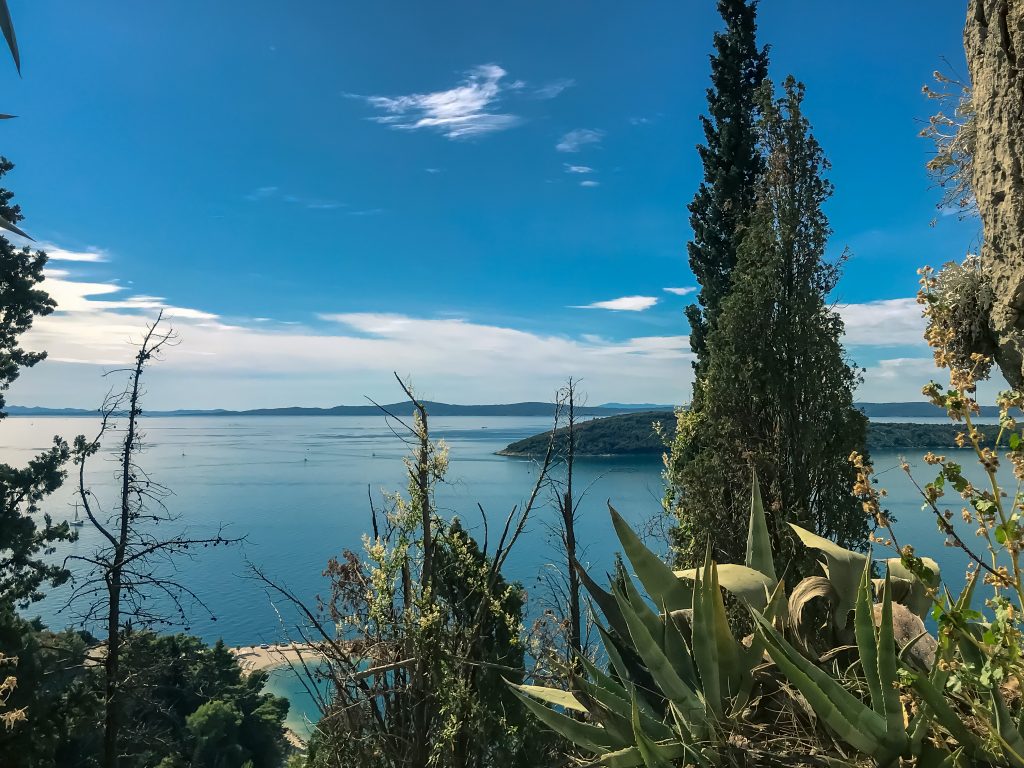 Istria (Istra) – top holiday destination 2020
According to eVisitor, currently, the largest number of tourists in Croatia are from Germany, Slovenia, Austria, and the Czech Republic. Istria and Kvarner are the most wanted destinations for tourists this weekend. The top 4 destinations in Croatia at the moment are Rovinj, Vir, Mali Losinj, and Medulin. It is an interesting fact that Vir had the largest number of tourists during the coronavirus. Medulin is a strong Istrian destination with a lot of camping accommodation, but also other facilities. Most tourists who are currently in Croatia are accommodated in household facilities, then in camps, and then in hotels.
New train to link Prague and the Adriatic Sea
Very optimistic news is coming from the Czech market this week. A good indicator of positive trends is also information about the great interest in the RegioJet train. This year, for the first time, it connects Prague and Rijeka. During the first 24 hours of the official ticket sale, about 10,000 tickets were sold. Also, several travel agencies have already had their first buses with Czech tourists in Croatia. We can expect better trends after June 15, when the obligation of quarantine or proof of a negative test upon return from Croatia to the Czech Republic is lifted.
MORE INFORMATION – https://www.regiojet.com/news/buses/croatia.html
The opinion of the Croatian Minister of Tourism
"We have always been recognizable because of the safety and nature in Croatia. Now it turns out that safety is once again Croatia's strongest trump card for this season and I believe that's the main reason for the arrivals. Croatia managed to defend itself from that plague and to organize itself very well." Gari Cappelli
Source:
https://net.hr/danas/hrvatska/posljednja-dva-tjedna-u-hrvatsku-stize-oko-50-000-turista-dnevno-evo-otkud-dolaze-i-gdje-najvise-vole-ici/ (13.06.2020.)
https://www.jutarnji.hr/vijesti/hrvatska/cesi-se-raspametili-za-jadranom-karte-za-vlak-za-rijeku-pustene-u-cetvrtak-uslijedila-je-navala-koja-je-zatekla-bas-sve-evo-koliko-ih-je-prodano/10397395/ (13.06.2020.)