The Festival of Lights is held in Berlin every fall since 2013. and it is one of the world's most popular lighting festivals. The Berlin Festival of Lights is visited by more than 2 million people each year, and this number continues to grow. Artists from all over the world are using this unique opportunity to project their temporary artwork. Although the event was originally concentrated in the city center, today is also held in other parts of the city.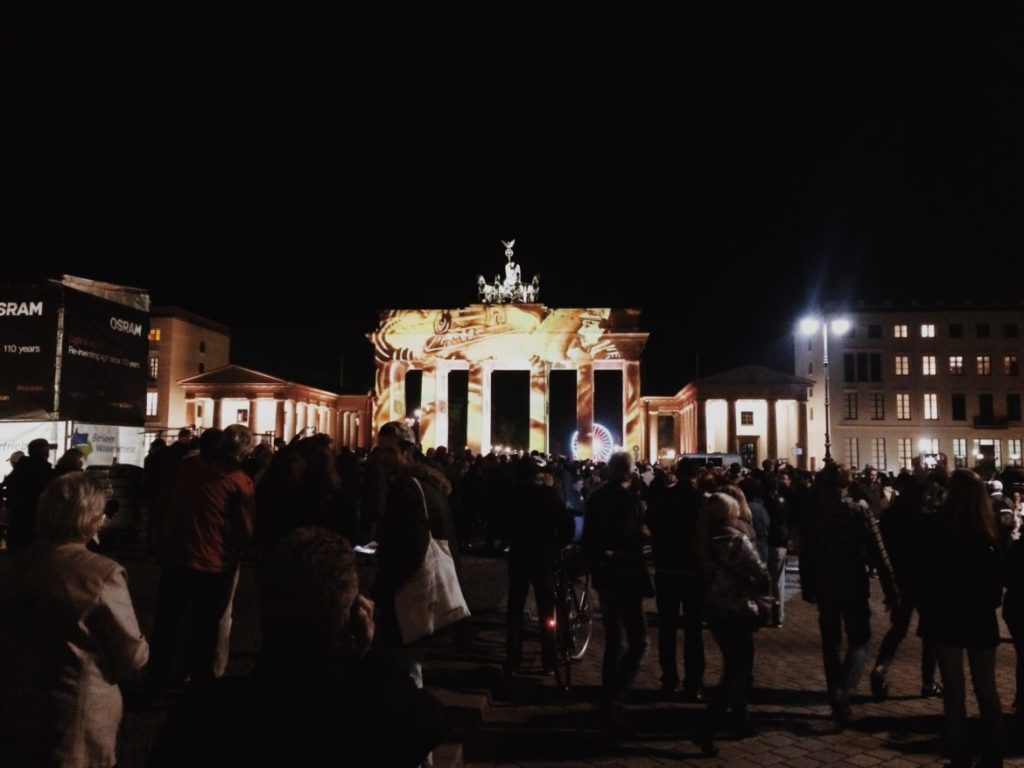 My favourite route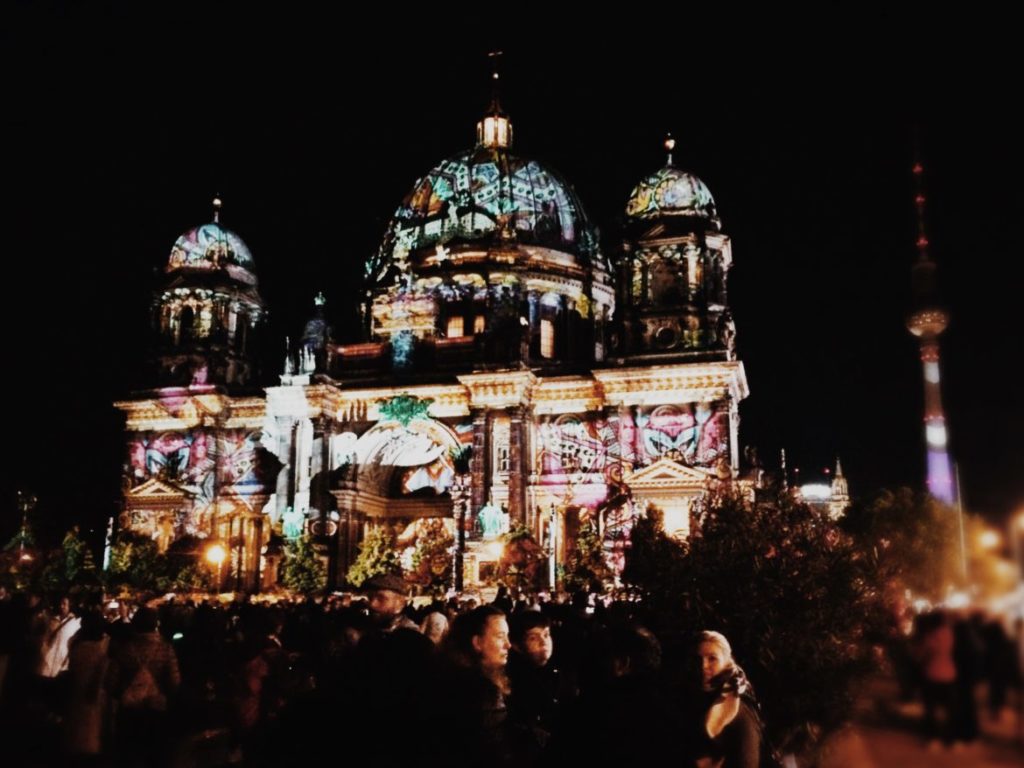 During the festival, about 70 locations have light projections. ost illuminated attractions will be found around the former centers of the West Berlin (Kurfürstendamm) and the former center of East Berlin (Unter den Linden). My route has always started with the Berlin TV Tower and the Marienkirche church (since I lived one minute of those attractions). Then I would visit all the attractions on Unter den Linden street, including Berlin Cathedral, Stadtschloß, St. Hedwig's-Kathedrale and Humboldt-University. The last attraction and the biggest in that street are the Brandenburger Tor. Don't be surprised if there are big crowds. I ended this tour by visiting Potsdamer Platz.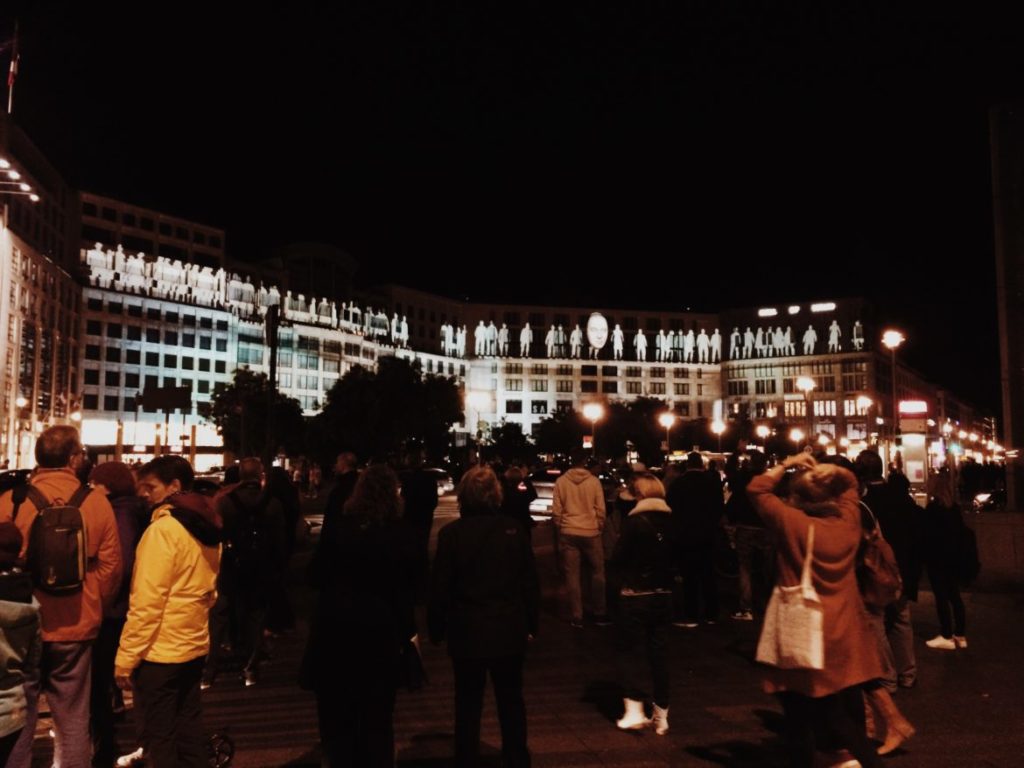 The illuminations of the Festival of Lights
Bode-Museum
Ampelmann
James-Simon-Park
Alte Nationalgalerie
Berlin Cathedral
Marienkirche
Berlin TV tower
Altes Stadthaus
Neuer Marstall
Bebelplatz
St. Hedwigs-Kathedrale
Juristische Fakultät
Hotel de Rome
Humboldt-University
Brandenburg Gate
USA Embassy
Potsdamer Platz
Bundesministerium der Finanzen
Alte Potsdamer Straße
Loeser & Wolff Haus
Kondor Wessels
Canadian Embassy
Europäisches Haus
Find the full list of all the illuminated attractions on the official website here.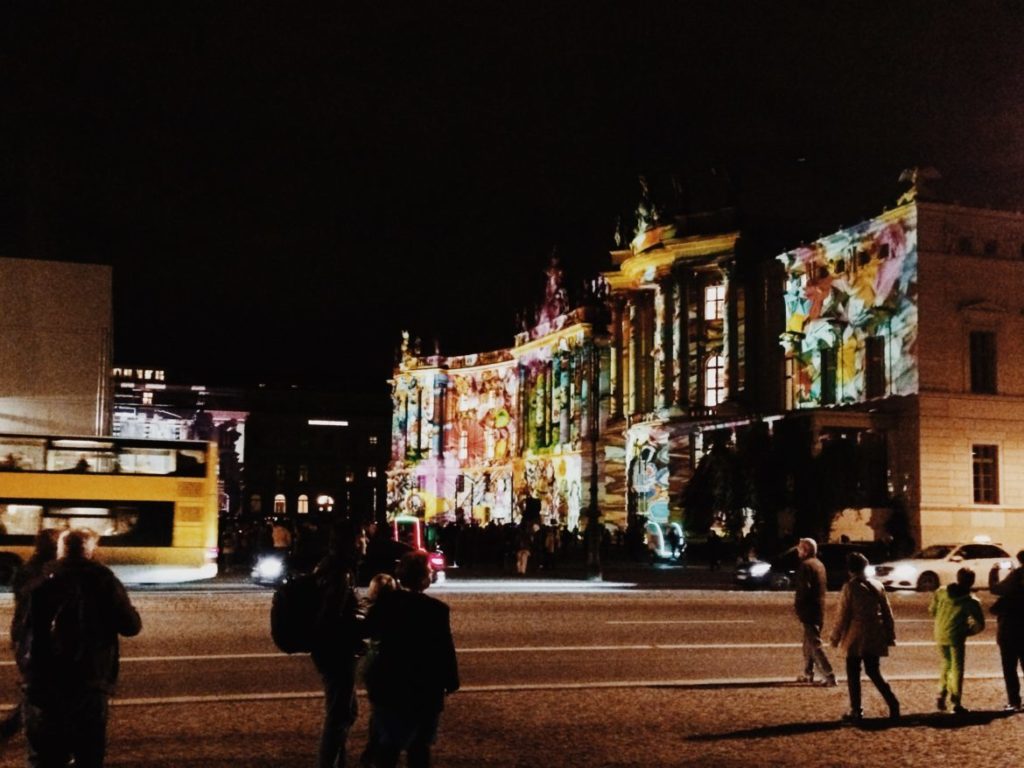 When this festival is held?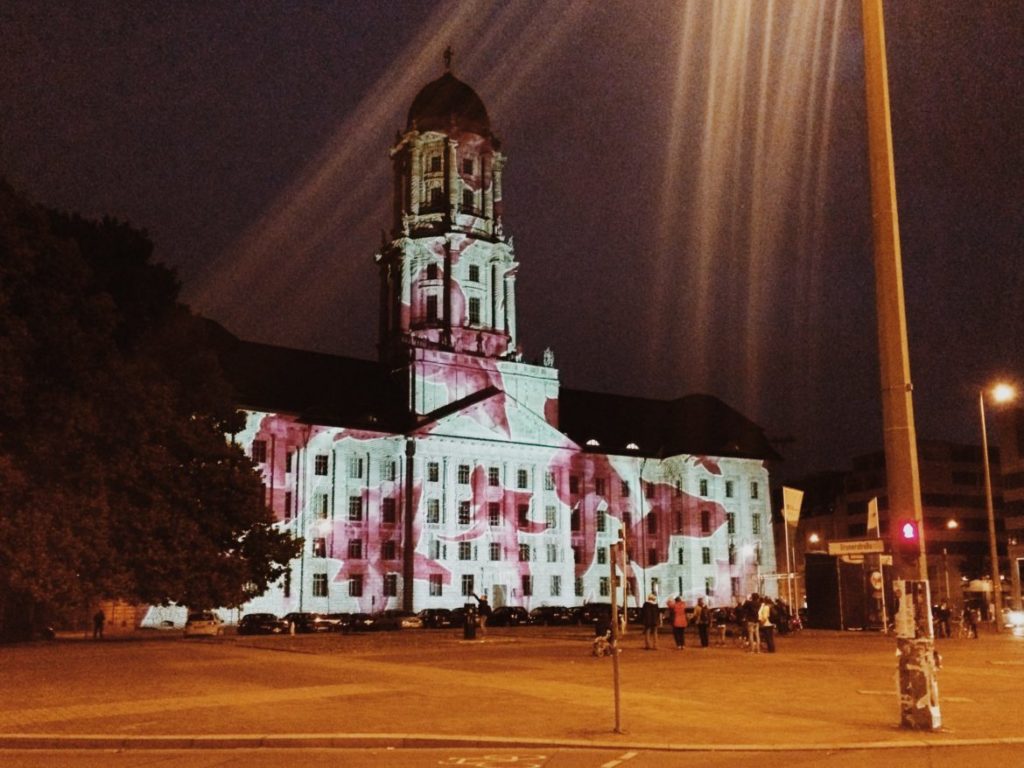 The Festival of Lights is held in October each year. The first lights are usually turned on after 19 o'clock, and lasts until midnight.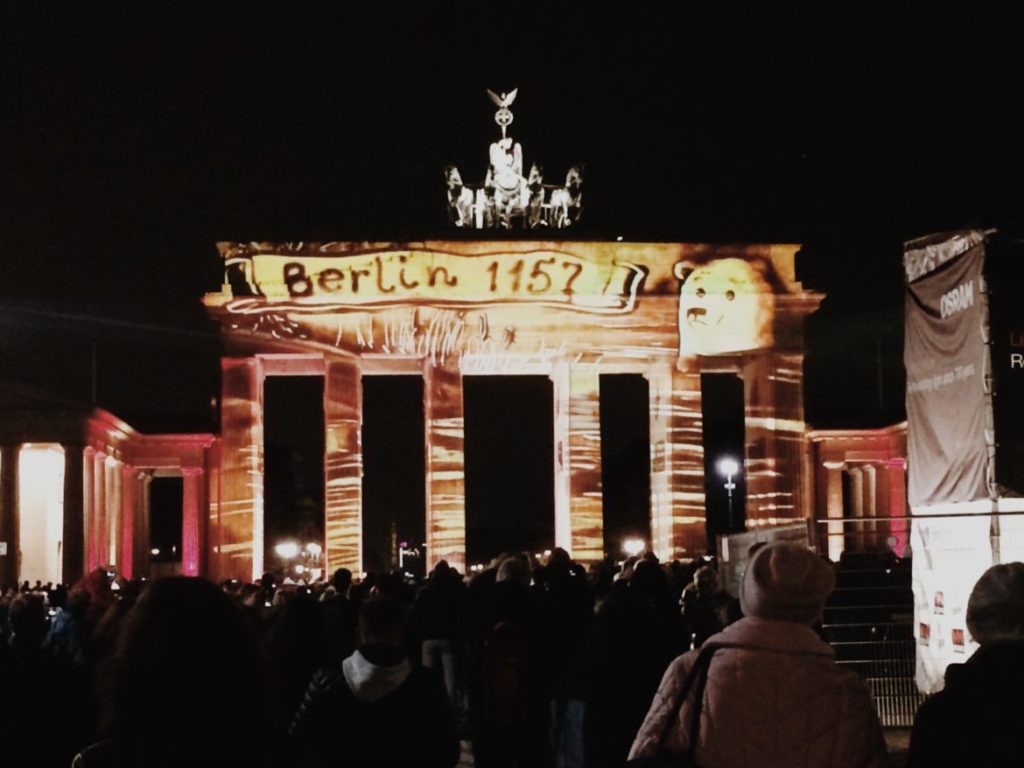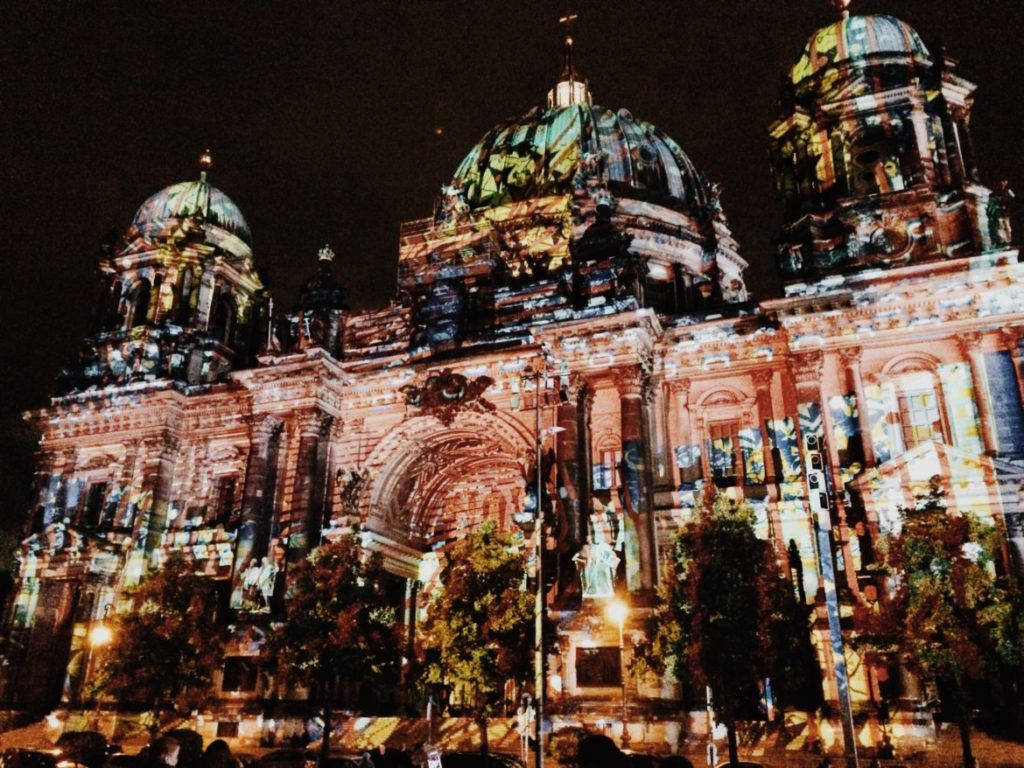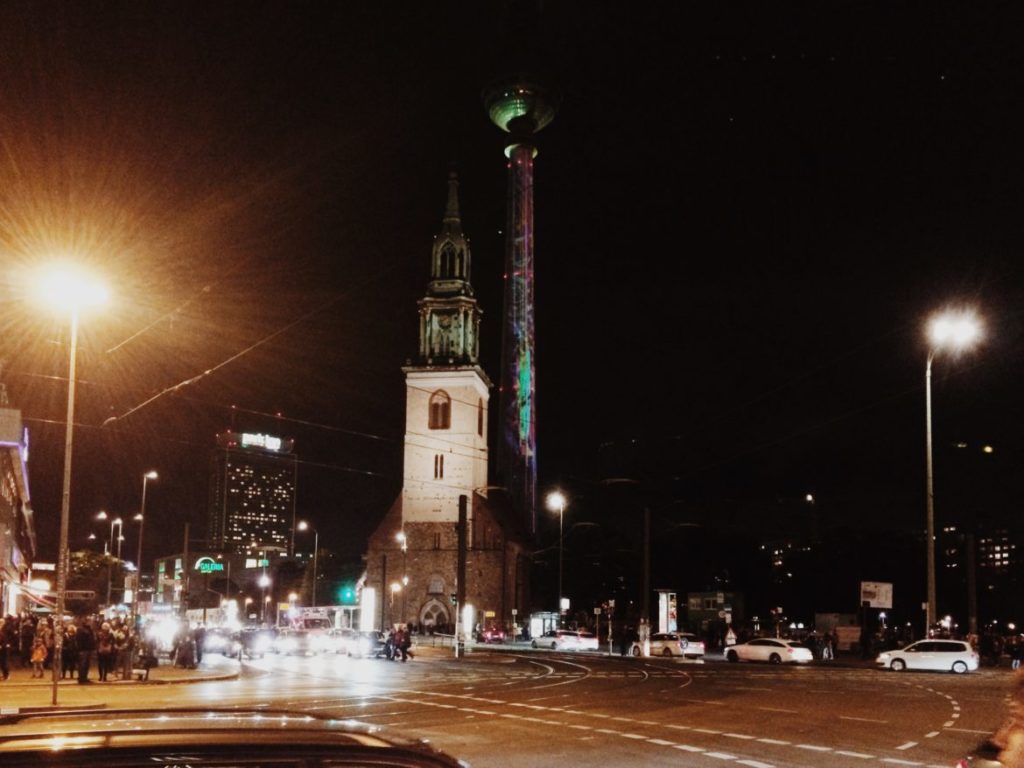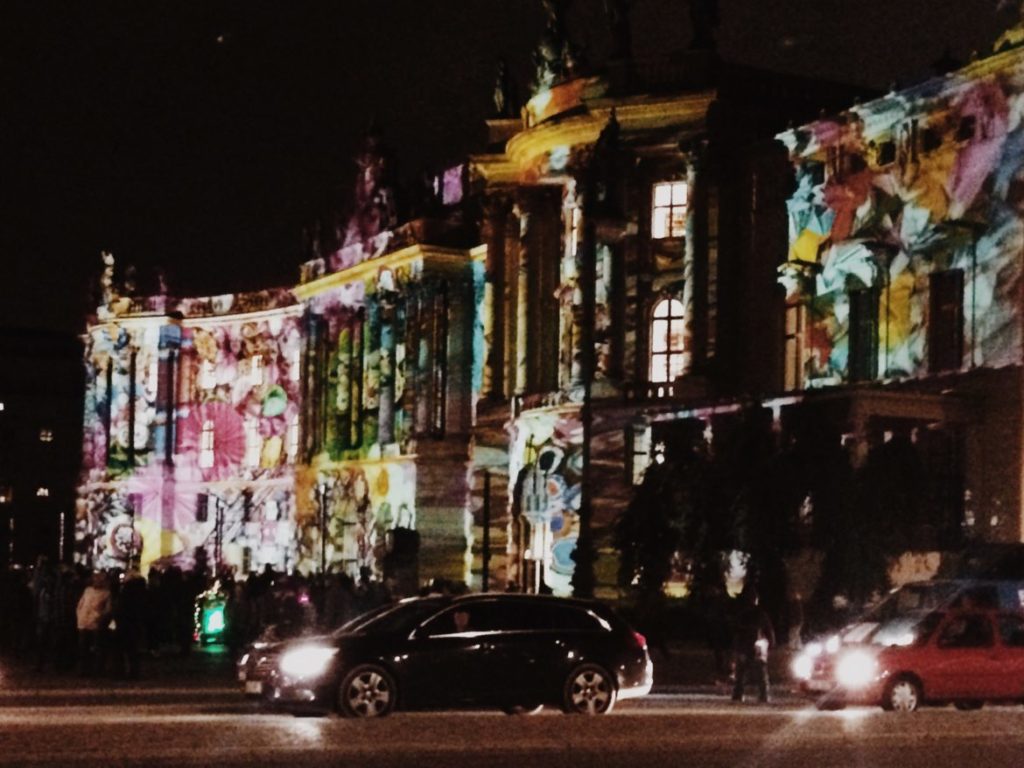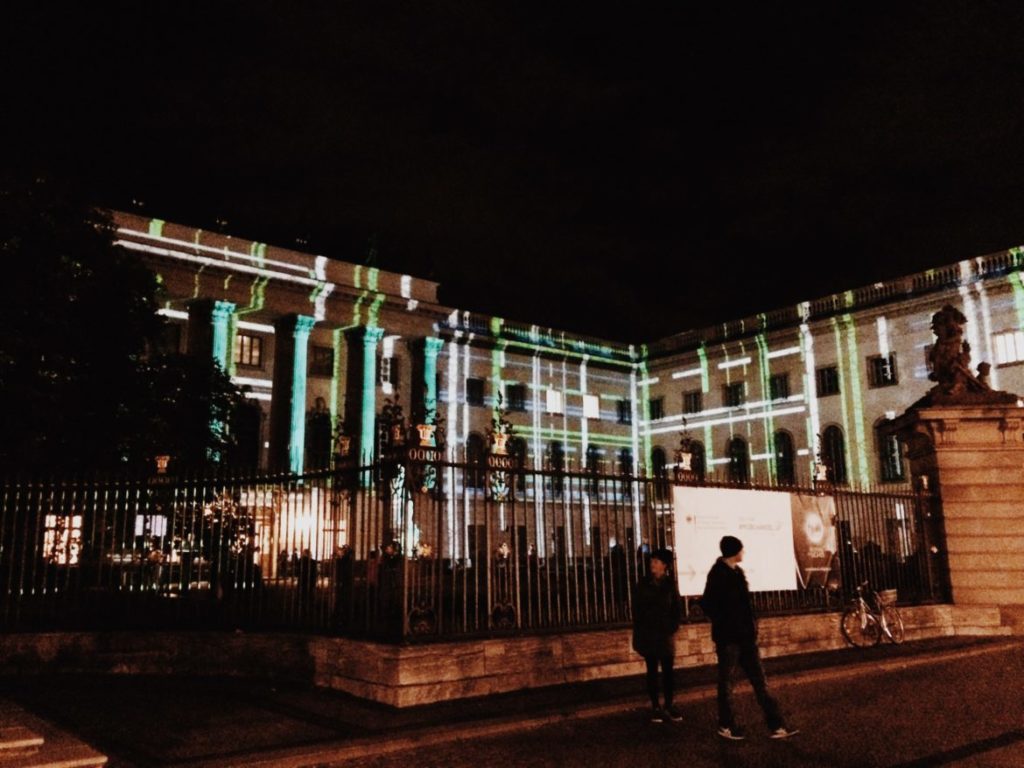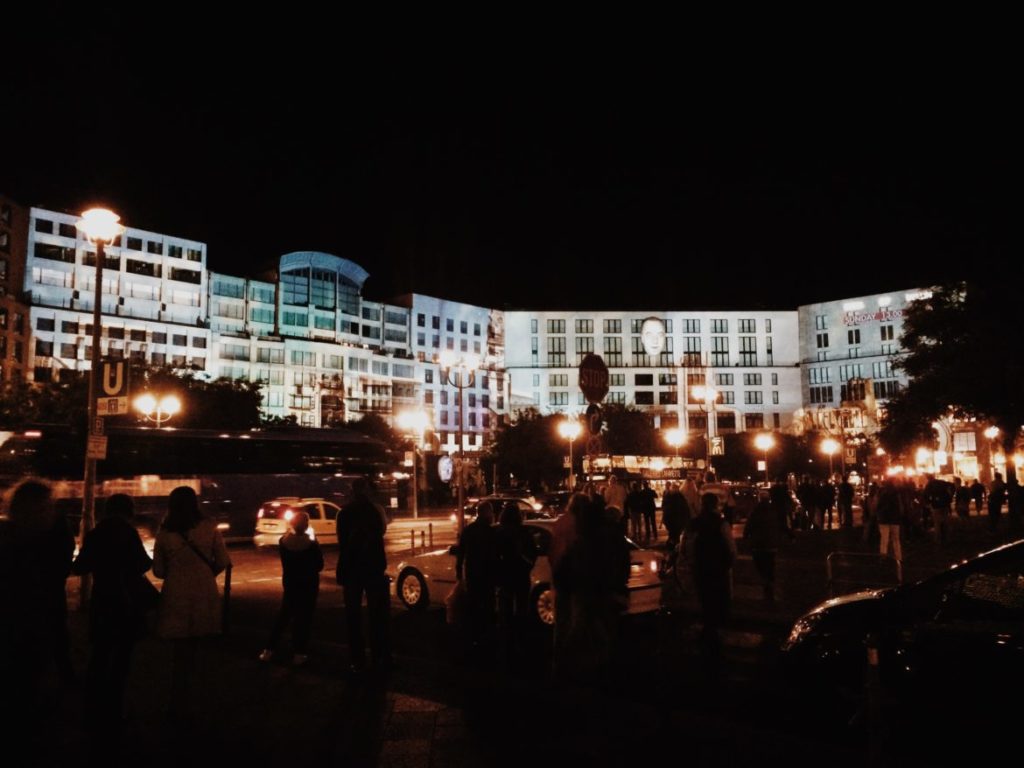 Find out more information about the Festival of Lights on the official website. Also, visit the websites of visitBerlin.de and Berlin.de.