The location of the monument in the center of Berlin reminds us not to forget the terrible history. More precisely, Memorial to the Murdered Jews of Europe is located south of the Brandenburg Gate near Tiergarten – close to the heart of the National Socialist Administration and Hitler's bunker. It is also close to many embassies as a reminder that too much diplomacy and politics can have devilish consequences for millions.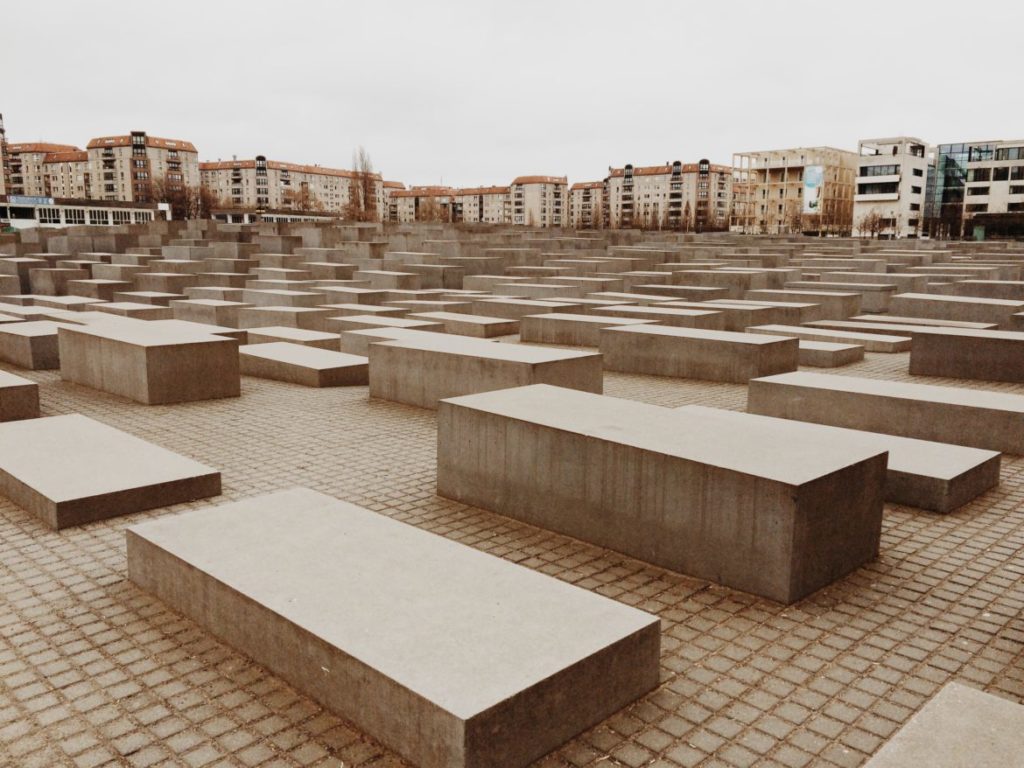 Holocaust blocks
When you arrive, you will be surprised by the design of this monument with large stone blocks of different sizes. When you step into the long flat spaces between the blocks, consider the true atmosphere of the Holocaust. This place is not for running. It is a place of reality, contemplation, consideration, and determination to never let the Holocaust happen again. Blocks, although they don't signify anything specifically, they disturb us but give the opportunity to think and quiet contemplation in the heart of Berlin.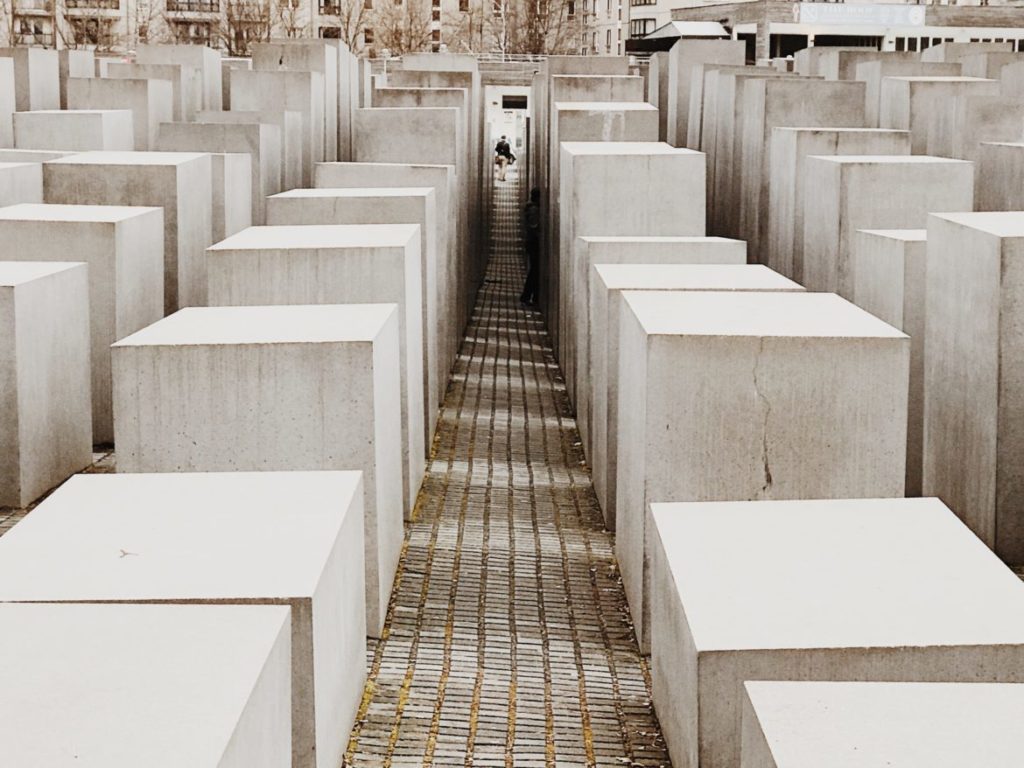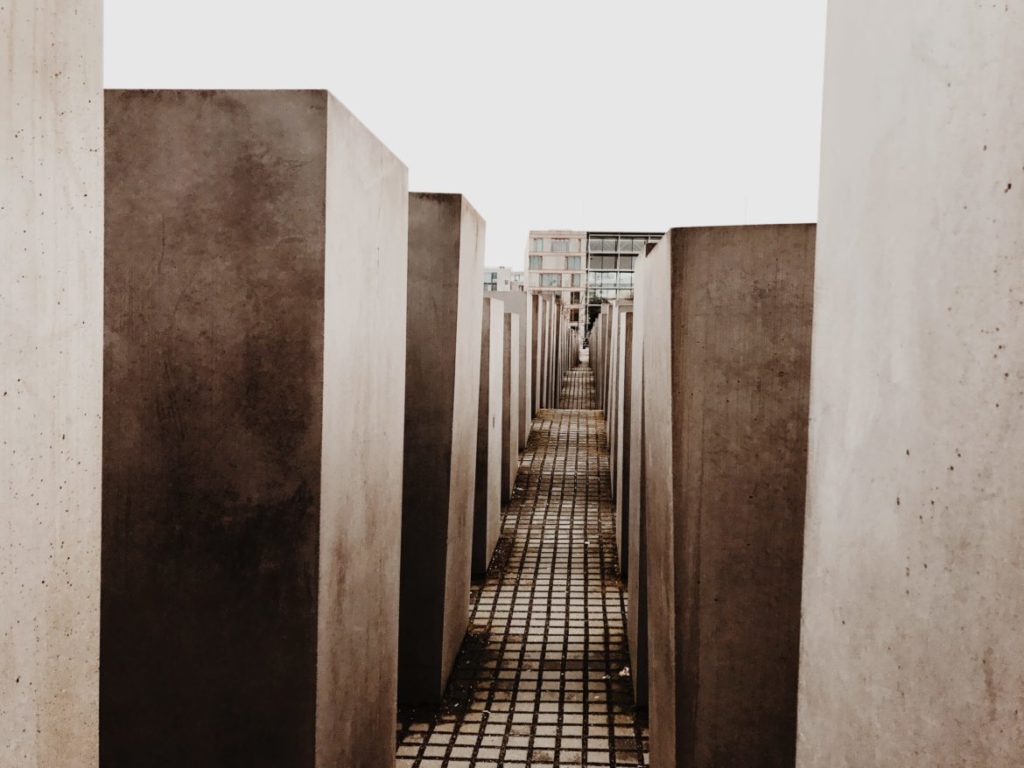 Architect Peter Eisenman
Memorial to the Murdered Jews of Europe was designed by architect Peter Eisenman. It consists of 2,711 concrete slabs (stele). They are arranged in the wavy ground and at different heights but equally spaced. The monument was opened in 2005, exactly 60 years after the end of World War II. The area is open day and night and can be accessed from all four sides.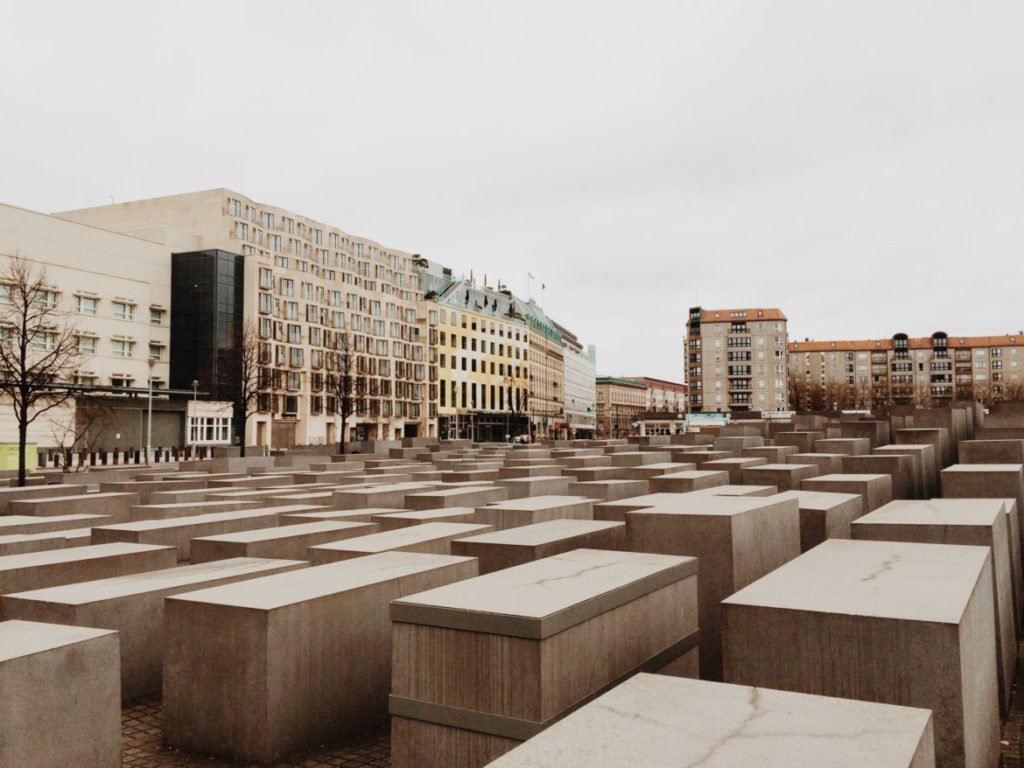 Also, under the monument is situated Museum (free entrance), which shows you the history of what Jews passed in Europe during the Second World War. Photos, evidence of horror and cruelty are incredibly shown. The museum consists of 4 themed rooms. It is recommended for adults and not for younger than 12 years.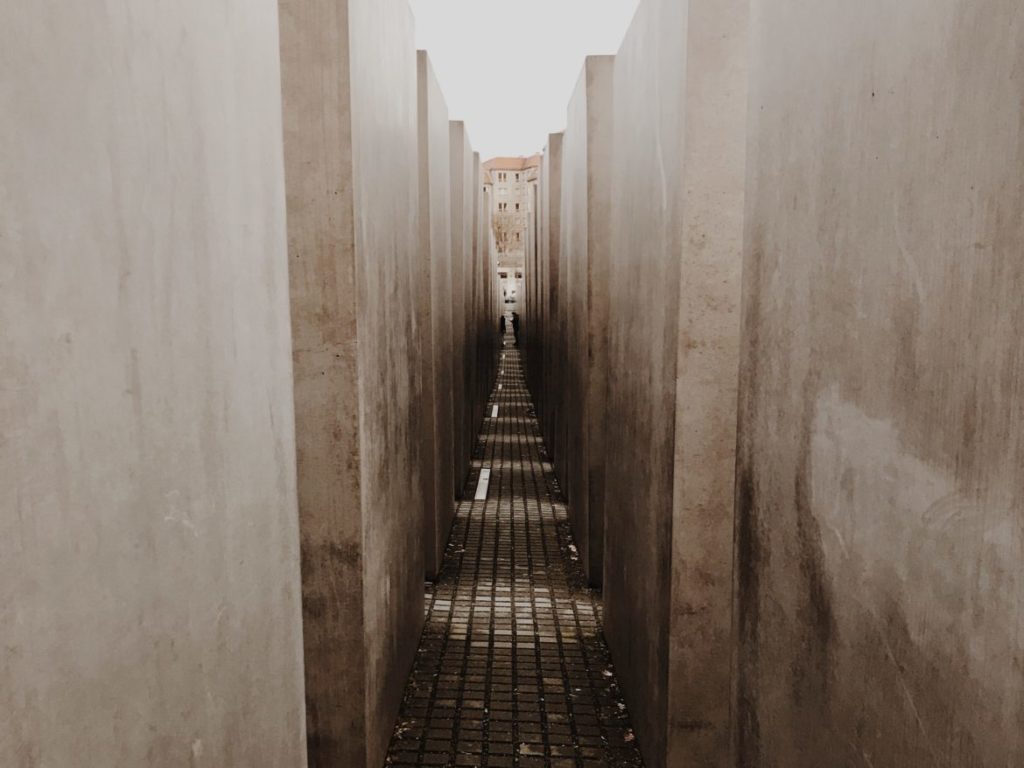 Memorial to the Murdered Jews of Europe – Emotional, Stirring, Beautiful
Unfortunately, many people jump on the tops of blocks, play hideouts, loudly laugh and photograph bizarre selfies. I was sorry that many visitors treat the memorial as a playground. The monument is really worth a visit and spends some time there. This memorial was very emotionally touchable to me.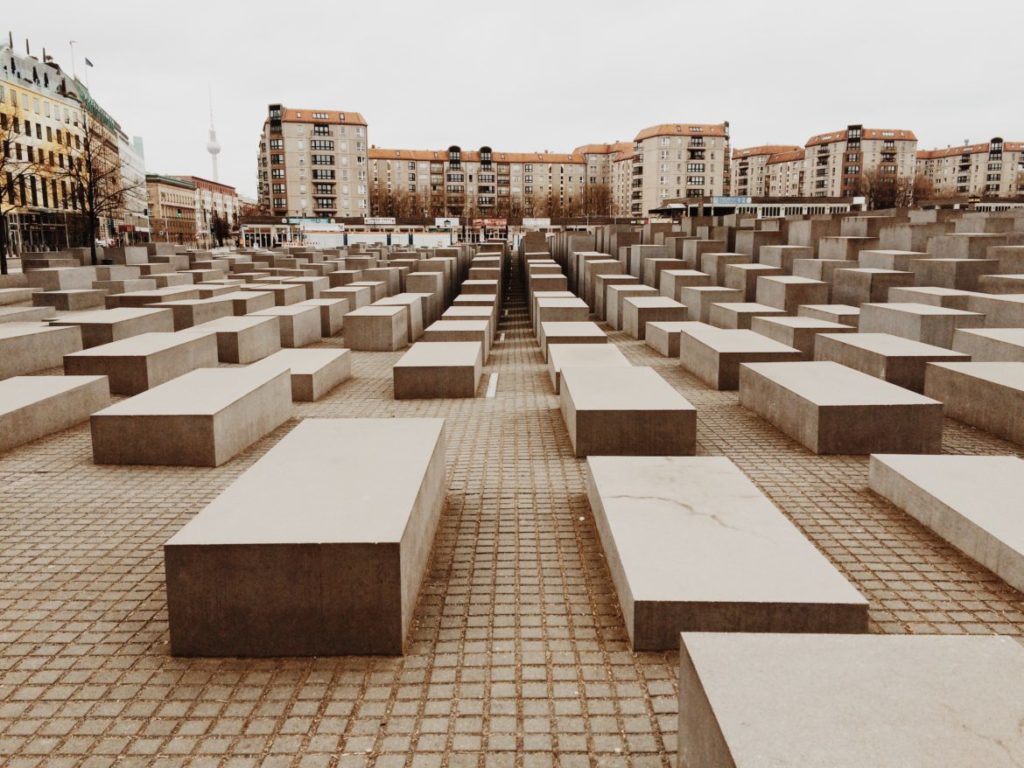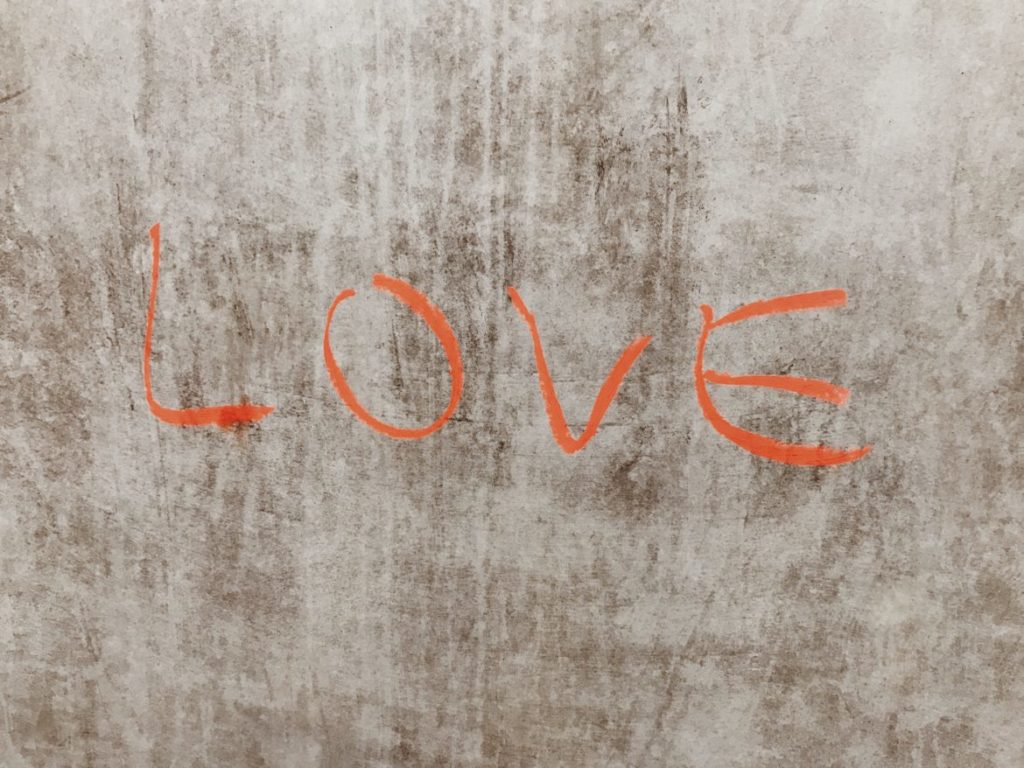 Find out more information about Memorial to the Murdered Jews of Europe on: