Back in the 1990s, a red British telephone box came to the central city park in Vinkovci. Although it came to this small town in the east of Croatia because of a joke, today it has become a symbol of the city. The Englishman Steve Gaunt assisted a British humanitarian organization during the war, and they sent him this special gift as a thank you. Today red British telephone box is no longer in operation. However, it has become an unavoidable place for taking pictures of all the tourists who come to Vinkovci.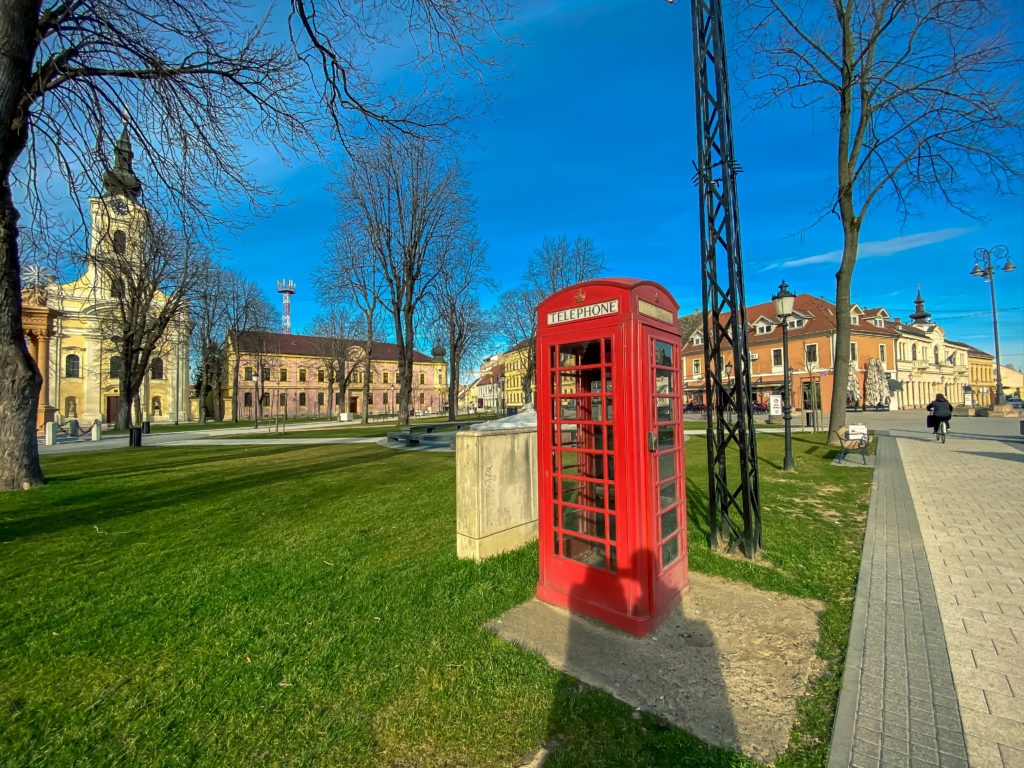 Arrival in Vinkovci
A British telephone box came to Vinkovci for a joke. The story begins with Englishman Steve Gaunt. He came to Vinkovci in 1991 to participate in the Homeland War. During that war, Steve assisted the Welsh charity C.A.R.E. (Croatian Aid & Relief Expedition) in distributing assistance. He was who was the link to make it easier for them to say what people really needed. Actually, the help that people didn't get the mass of useless things. Mostly, they sent help to the Vinkovci area.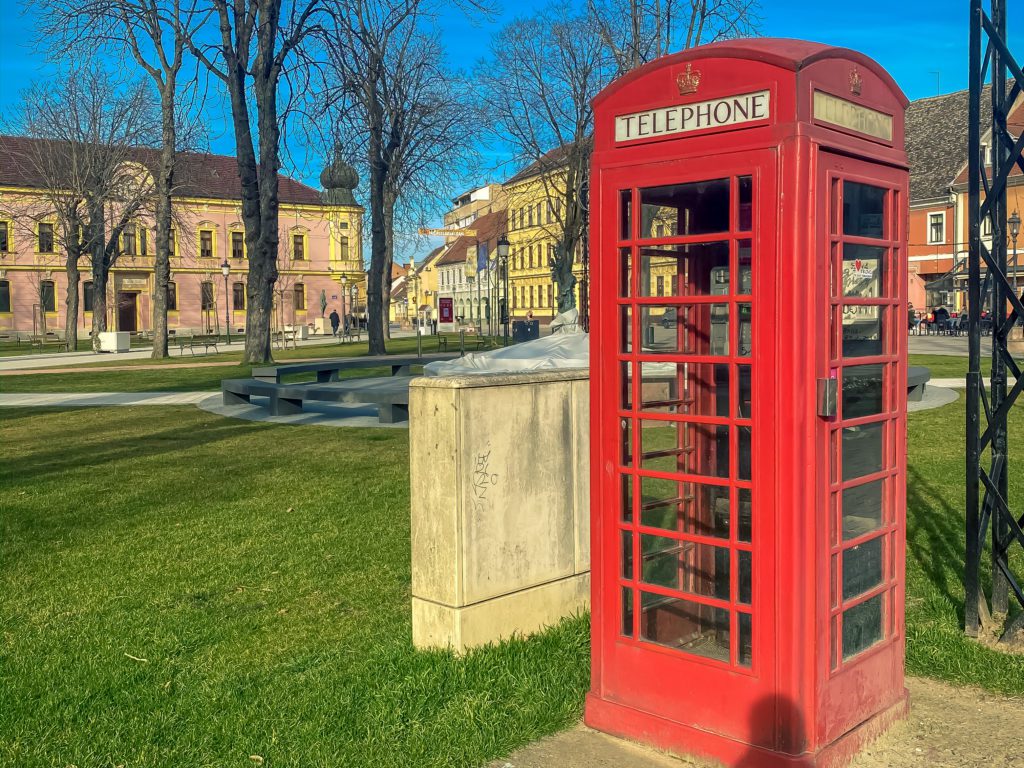 After the end of the war, they asked him how they could repay him for his contributions. He jokingly told them to bring him a red British telephone box. After 6 months he got a call that the truck was on the way and coming soon in Vinkovci. Of course, Steve was surprised by this gesture and after talking with the mayor of this small town, they decided to put it in the place where the telephone box was located before. Steve lives in Vinkovci today where he has his own family.
A red British telephone box as a symbol
All these years after the war, Englishman Steve has been maintaining a red British telephone box. He even managed to get the original color of the coat of arms of the British royal family. In 2018, he was very disappointed with the announcement by the ministry that this symbol of this city would have to be removed or moved. However, after numerous negative reactions from the residents of Vinkovci, it was decided that the telephone box would remain where it has been for the past 30 years.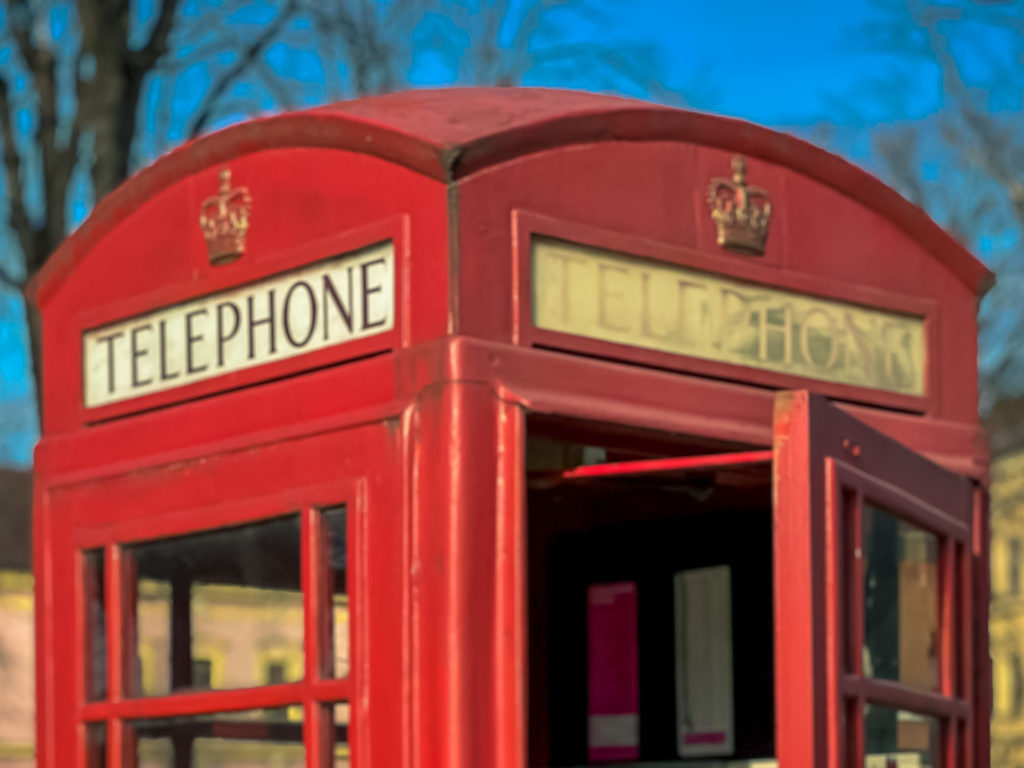 I hope there will soon be a plaque with a description next to that telephone box with the story of how it arrived in that city. Certainly, it is an unavoidable symbol of the Vinkovci today and I hope that the city will maintain it in the future as Steve has maintained it all these years.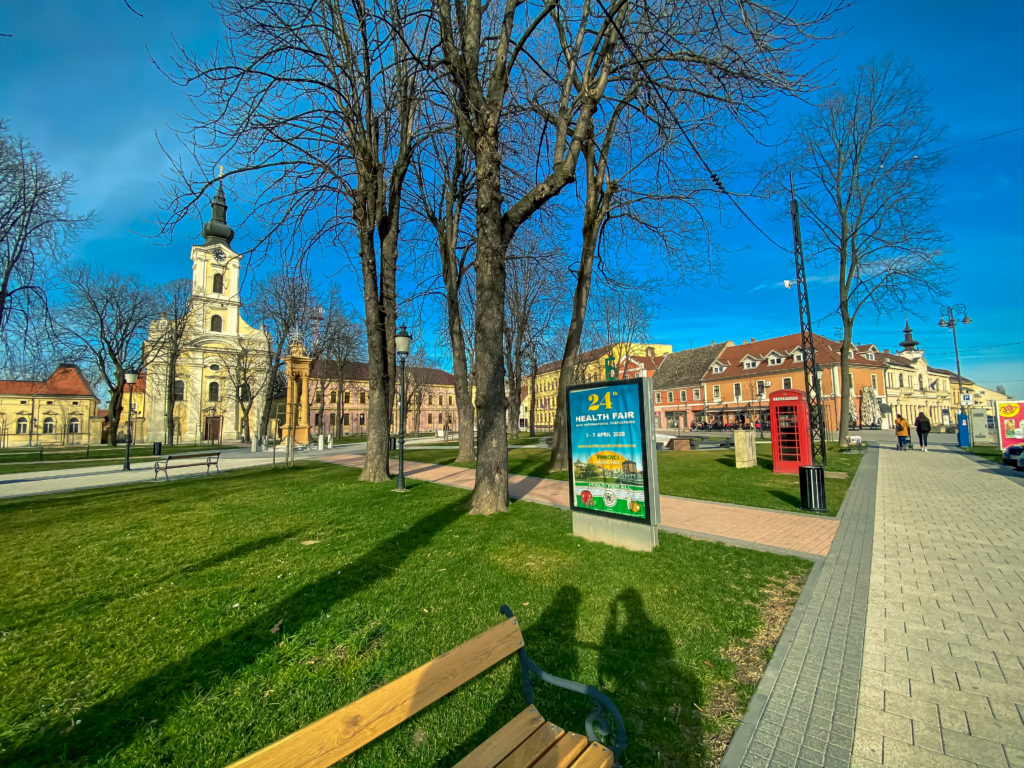 Source: