The reason why I visited Hamburg already 2 times in the last 2 years is the concert hall Elbphilharmonie. Apart from being a masterpiece of architecture, this building has become a symbol of the city of Hamburg. The building has been built for 10 years and its construction price has increased by as much as 10 times. The building was designed by architects from the Herzog & de Meuron office. Also, the Elbphilharmonie is the highest building in Hamburg with a total height of 108 meters.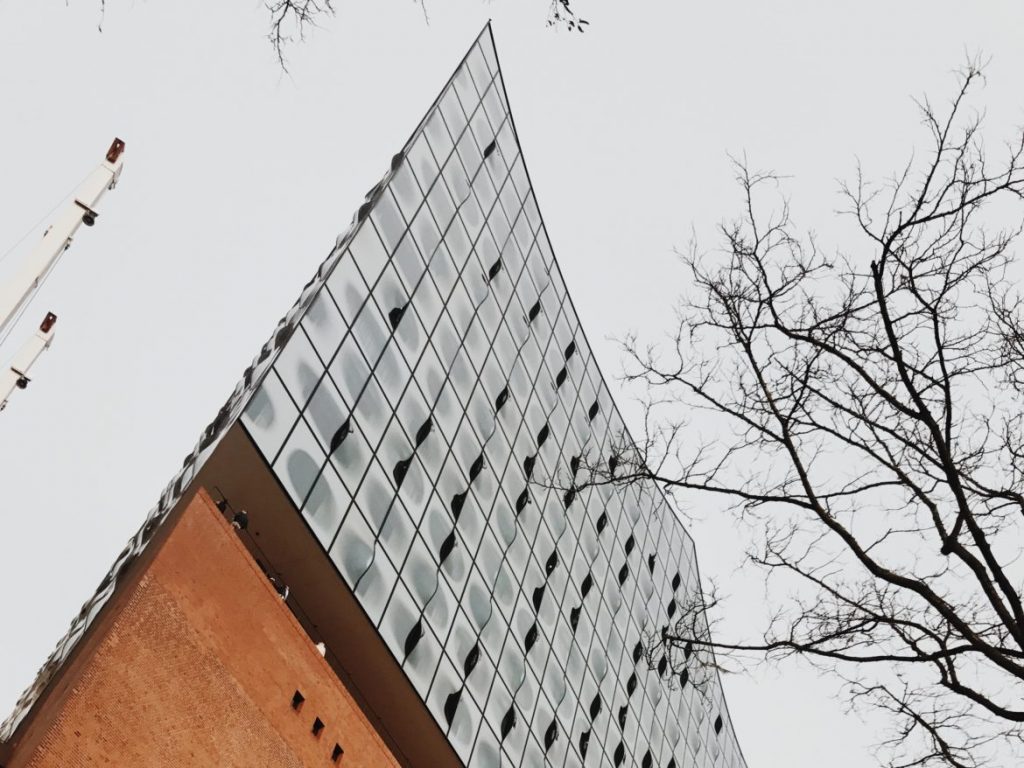 The architecture of Elbphilharmonie Hamburg
The building consists of 2 parts. The first part is the old red brick warehouse building above which is the new part – the glass volume. These two parts are separated by a large panoramic terrace – Plaza. The building itself is a mixture of different purposes. In the complex, there are filharmonies, music halls, restaurants, bars, panoramic terrace, hotel, parking, and apartments.
The building is also interesting for its glass façade. It has a shape similar to a raised sail or water wave. Designed to capture and reflect the colors of heaven, water, sun, and city. It consists of nearly 1,000 window panels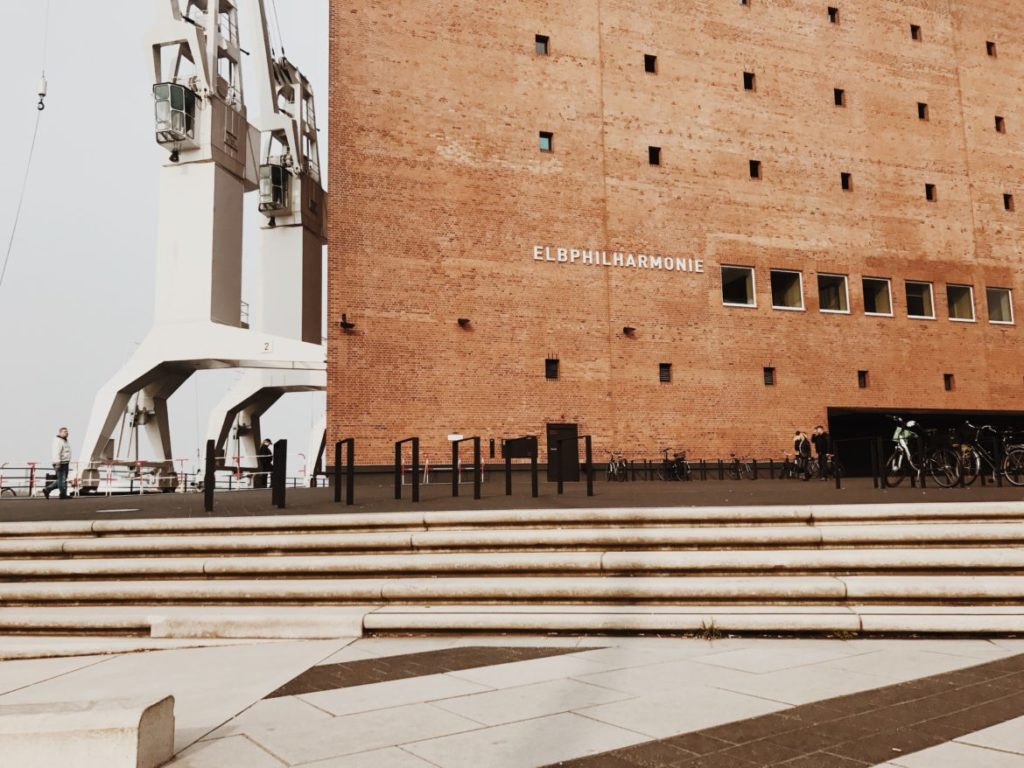 Plaza – a fantastic 360-degree view
The main entrance to the building is through an 82-meter-long staircase leading visitors to the panoramic terrace for sightseeing. From there you have a fantastic 360-degree view on the port of Hamburg and the city. The entrance is free. The stairs had a rather interesting shape, like the curve, which is very difficult to explain. Here you will also find restaurants, hotel lobby, concert hall, and souvenir shop.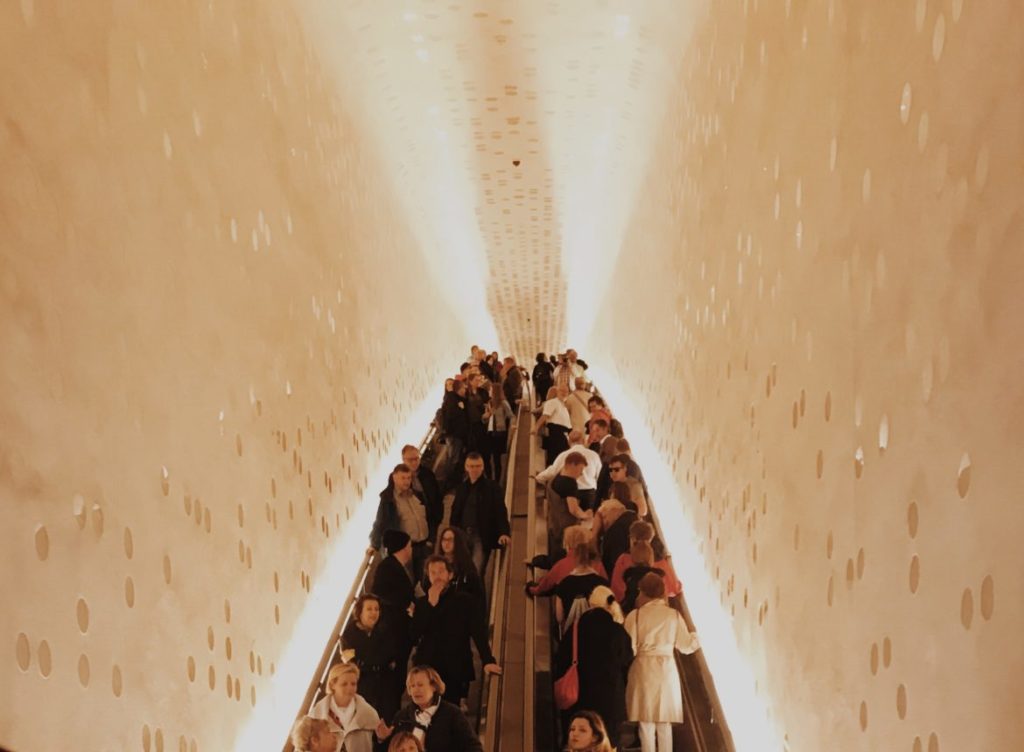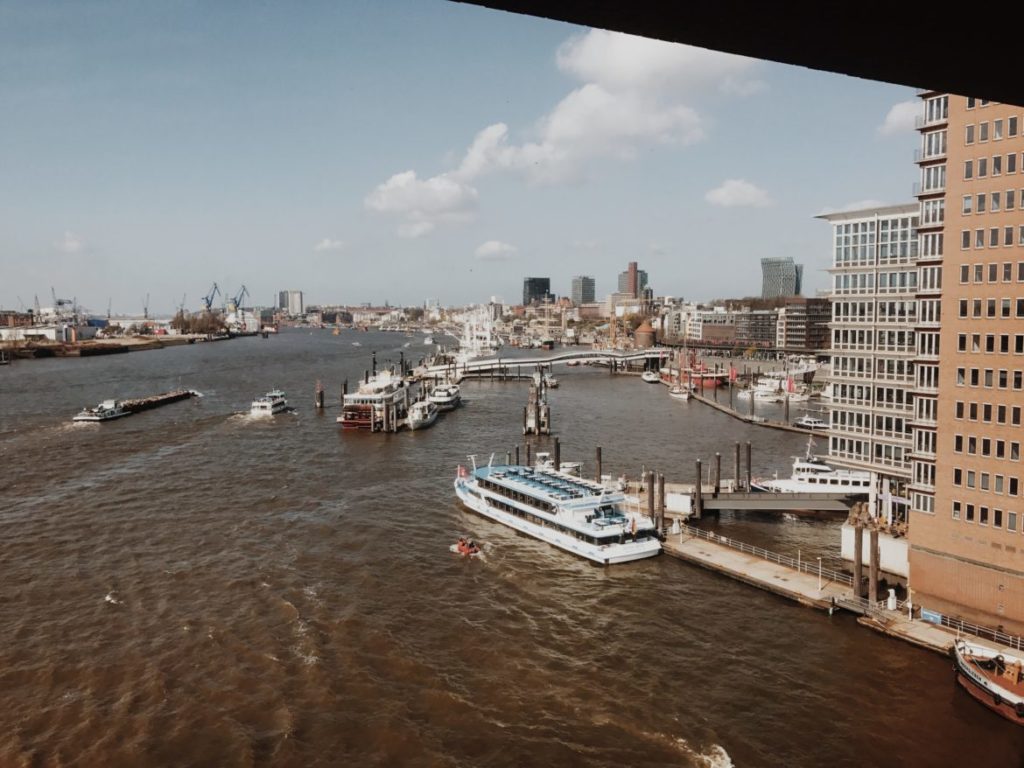 Elbphilharmonie Concert Hall
It is one of the largest and most acoustically sophisticated concert halls in the world. It doesn't matter where you sit, you can always see the orchestra. The sound in the hall will definitely delight you. One of the reasons for good sound is the wall covering that consists of 10,000 panels of gypsum boards made of natural plaster and recycled paper. The Great Concert Hall can accommodate 2,100 visitors. Also, there are two more concert halls with 550 and 170 seats.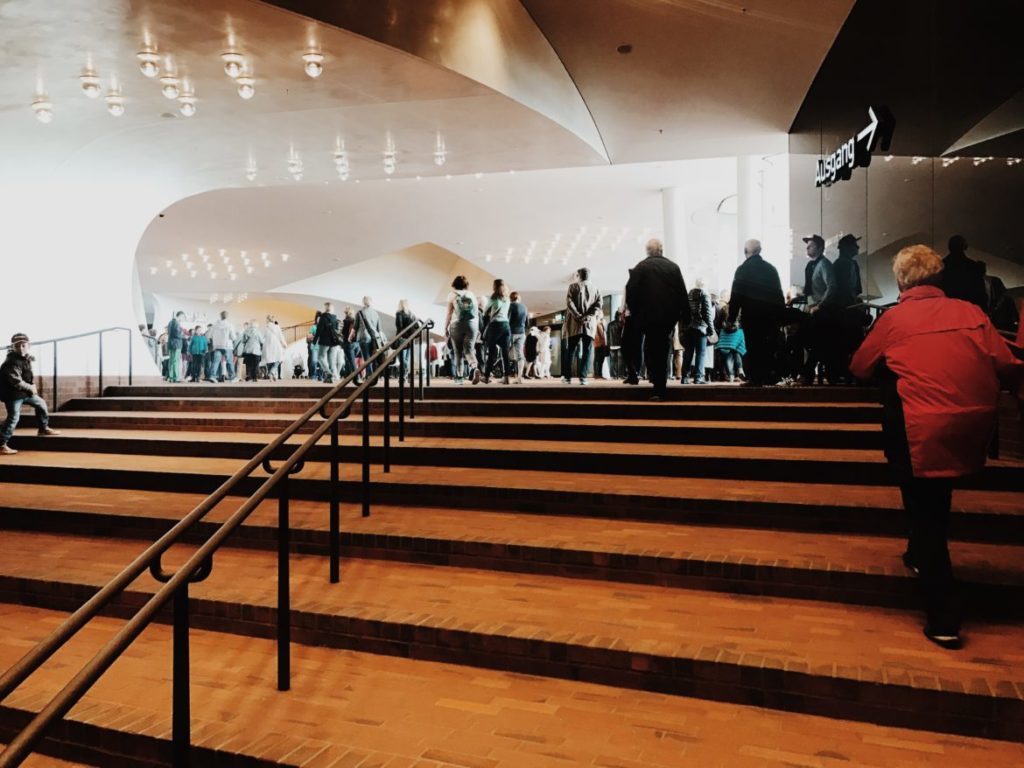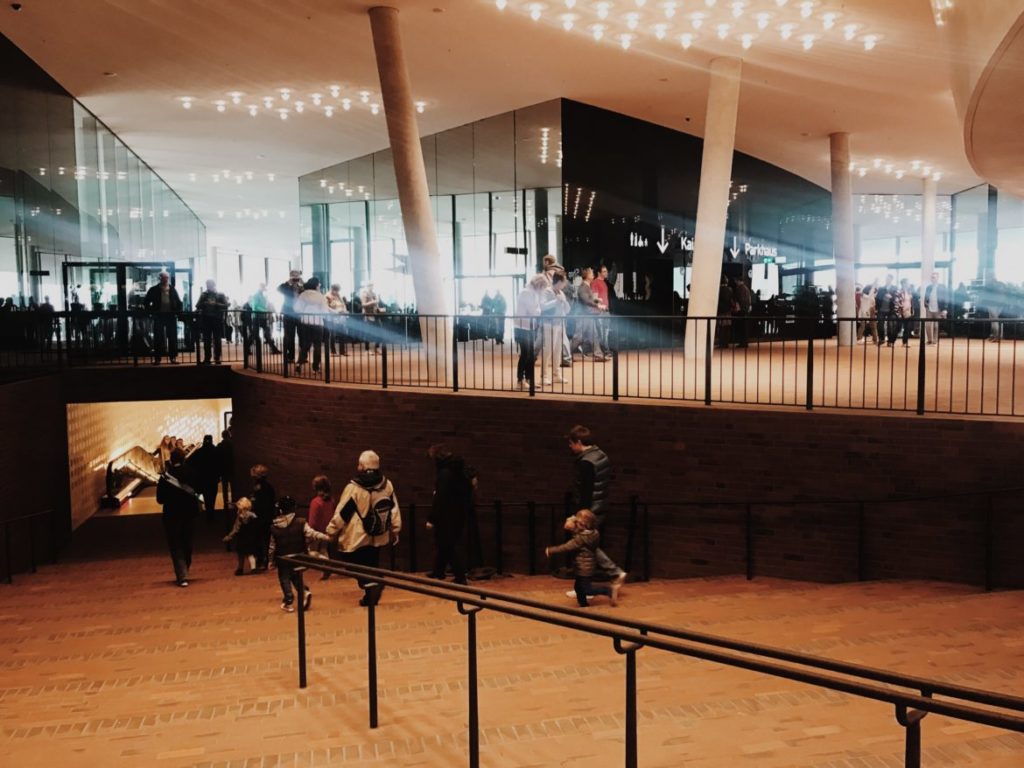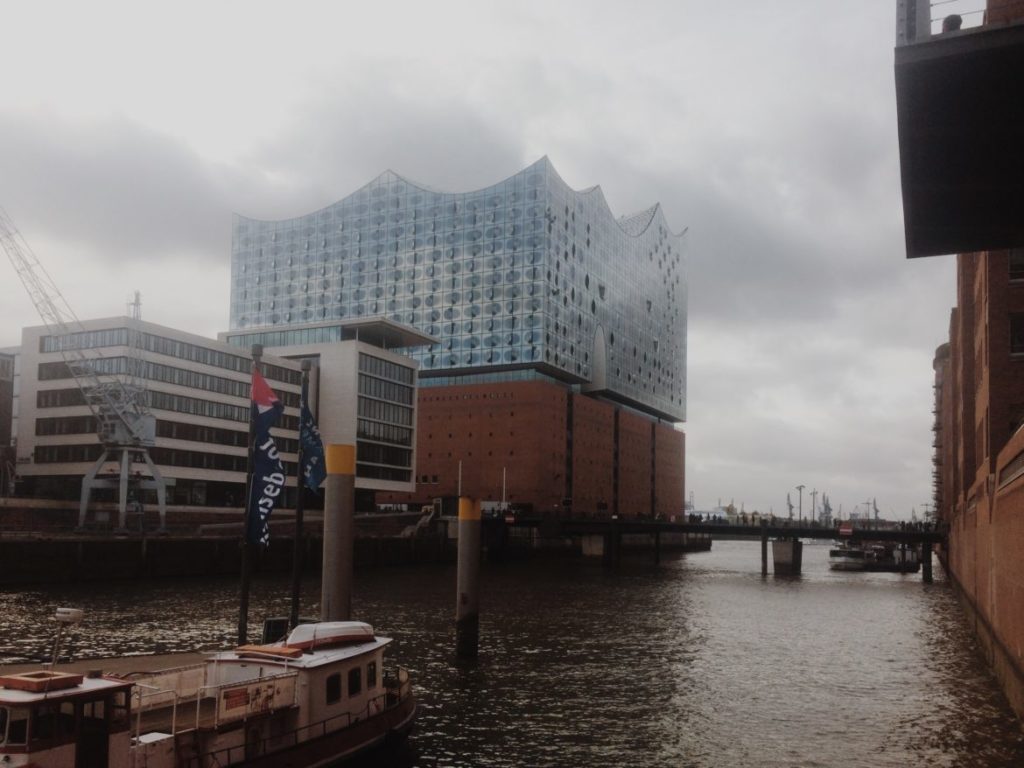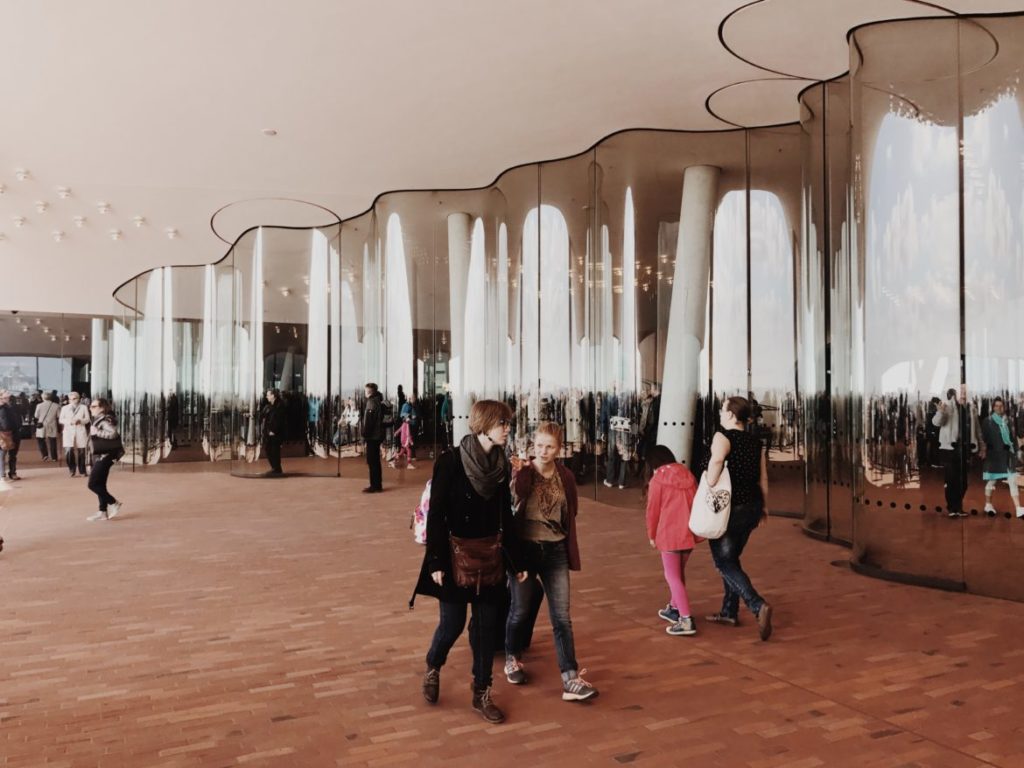 List of all events in the concert hall find here.