Pub and rooms Merlon Osijek is located in the heart of the old, baroque part of Osijek. Nearby are many attractions such as the Museum of Slavonia, the Holy Trinity Square, the Water Gate, etc. In general, Merlon Osijek has one of the top-rated restaurants in Osijek (there are about 1500 on Google with an average rating of 4.5) and is extremely popular for young people. I have been here 2 times so far and will return during my next visit to Osijek. This is my review of it.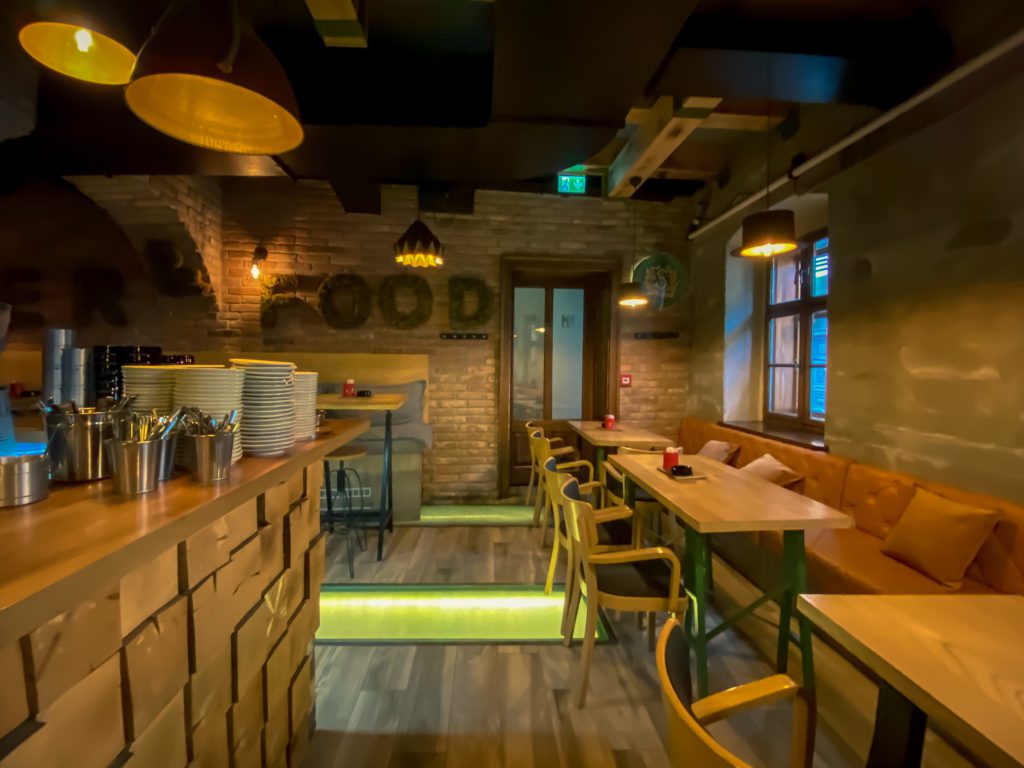 Do you know how Merlon Osijek got its name? Merlon is the name for a solid upright section of a fence in fort architecture that serves as protection for onlookers and the military at the top of the fort. The Osijek fortress was originally designed specifically for military use, and within the walls complex is Merlon.
Pub Merlon Osijek
The interior of the restaurant is dominated by a huge bar located right in the middle of the main space. Wood, copper, brick, concrete, and leather were used for interior decoration and furnishing, but in a modern and innovative way that gives the whole space a comfortable and warm note. The food offering is based on a lot of American-Mexican food such as burgers, wrap, and a taco of all kinds. In the photo below you can see a burger of the same name as the pub – Merlon burger. Also, this is a great vegan option in Osijek! Four different burgers and a couple of other vegans and vegetarian dishes on the menu.
Given that this is a pub they offer have a large number of different beers. I find it very interesting that they have Czech Staropramen for draft beer. This is definitely one of my disadvantages, considering the fact that I am staying in Osijek famous for the first Croatian beer – "Osječko pivo". Prices are below the average in Croatia since it is not in a very touristy place. Prices are below average in Croatia since Osijek is not a popular tourist destination. Compared to Split, prices are almost half the price. During both stays, the staff was polite and very fast.
Merlon Rooms
I have stayed at this hotel 2 times already. The rooms are located above the bar, which is good if you want to have a drink before bed. They are very clean, comfortable, warm, with a flat-screen satellite TV and wi-fi. The bathroom is special, made of marble and with underfloor heating. This accommodation serves a very breakfast with lots of local food. My opinion is that it is average, but to me, it was quite ok. It is possible to rent bicycles and cars at the property.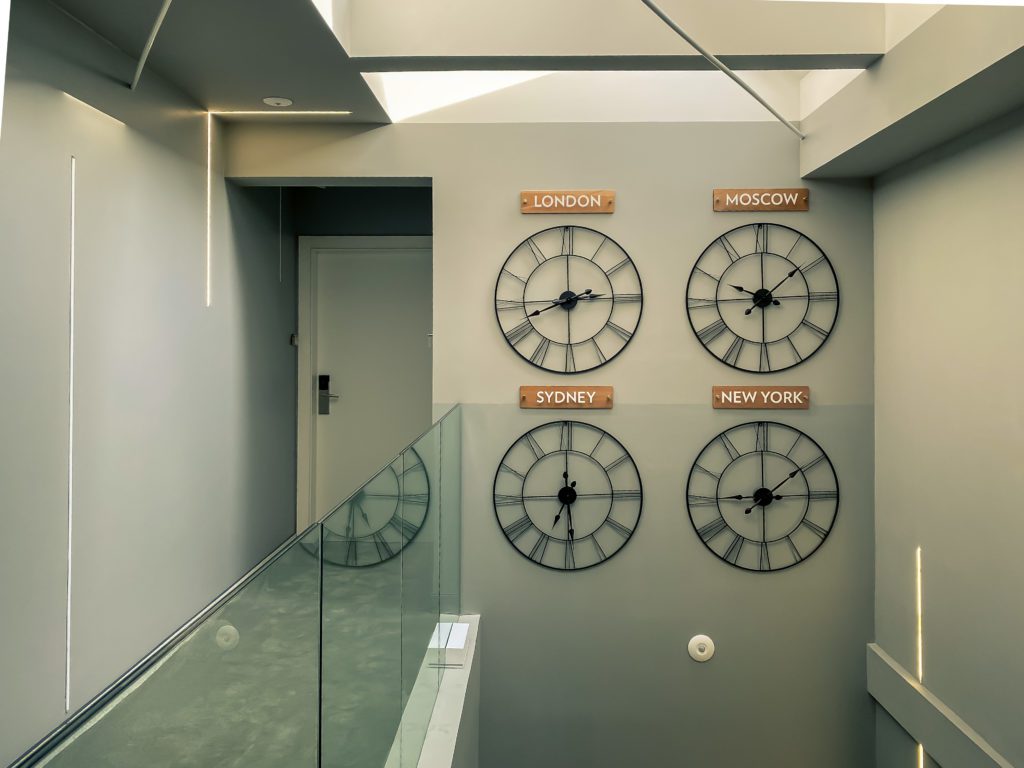 Since the rooms are located below the pub, most of the guest's disadvantages going on that fact. Usually, louder music is played in the pub during Friday and Saturday. It should be noted that you can find earplugs in every room in the drawer.
Find out more information about Merlon Osijek on: