On the southern edge of the city of Rotterdam along the Maas River is located one more interesting attraction that is very popular among local people. More precisely, it is an art piece consisting of a mirror with a diameter of approximately 3.5 meters. It is located on an artificial hill Gaatkensbult in the Jan Gerritsepolder recreational area. The project Sky, Moon, Mirror, Environment as well as the project The Elastic Perspective (more information here) is part of a local art plan for this part of the city that has been built over the past decade.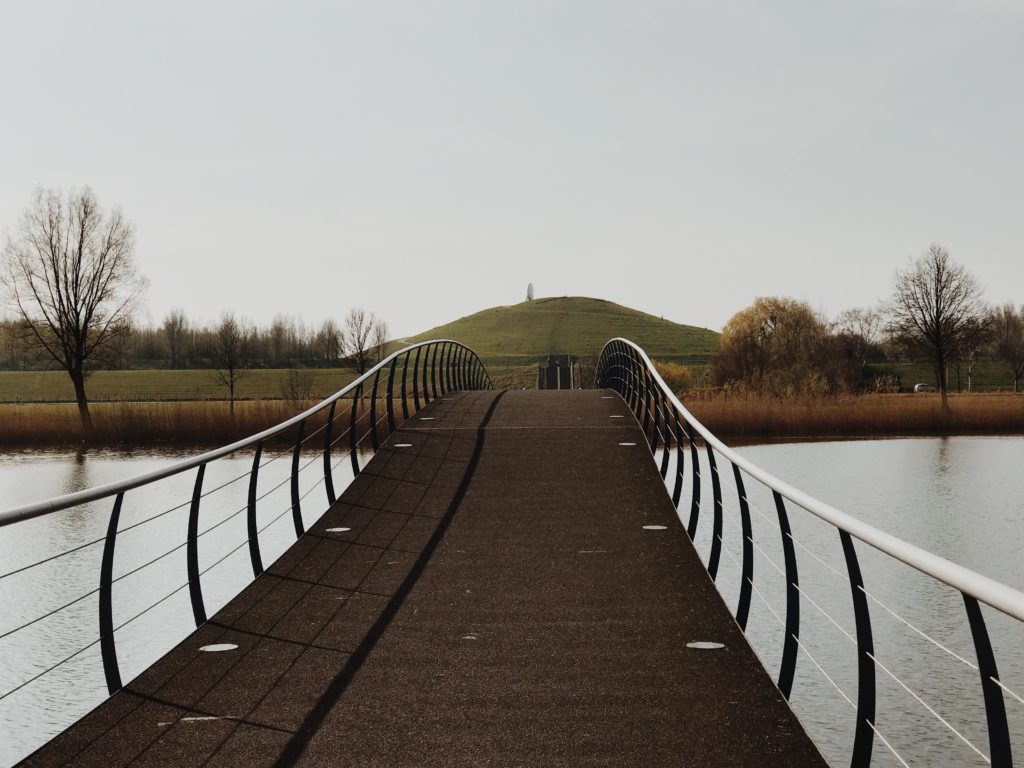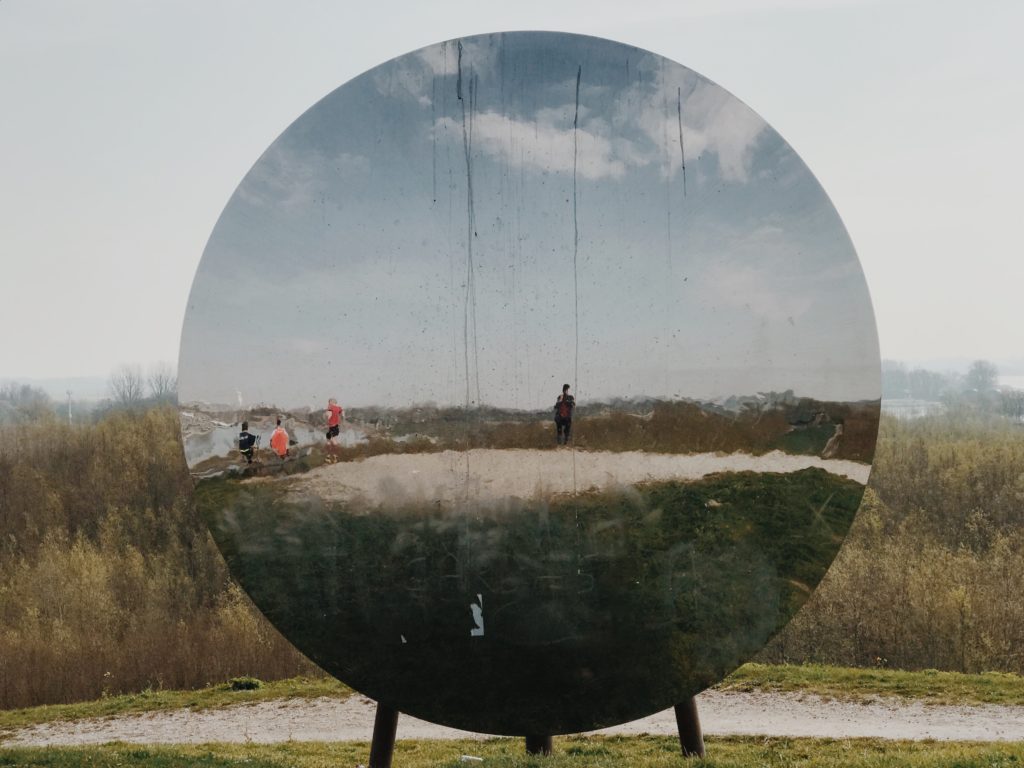 The author of this artwork is Dutch sculptor and painter Arno van der Mark. Besides being an artist, he works as a designer and landscape architect. Depending on where you stand, a mirror will show the landscape and the visitor upside down. On one side of the hill, you can see a large part of the Barendrecht and part of the Rotterdam horizon. On the other side, you can see the Maas River with the boats.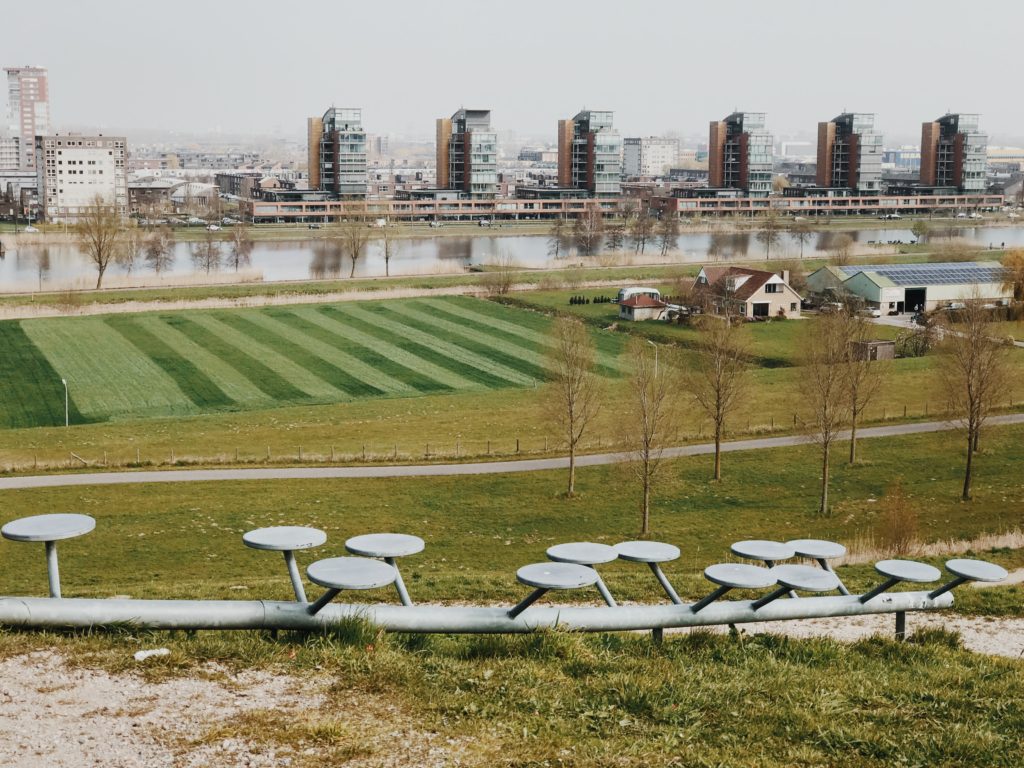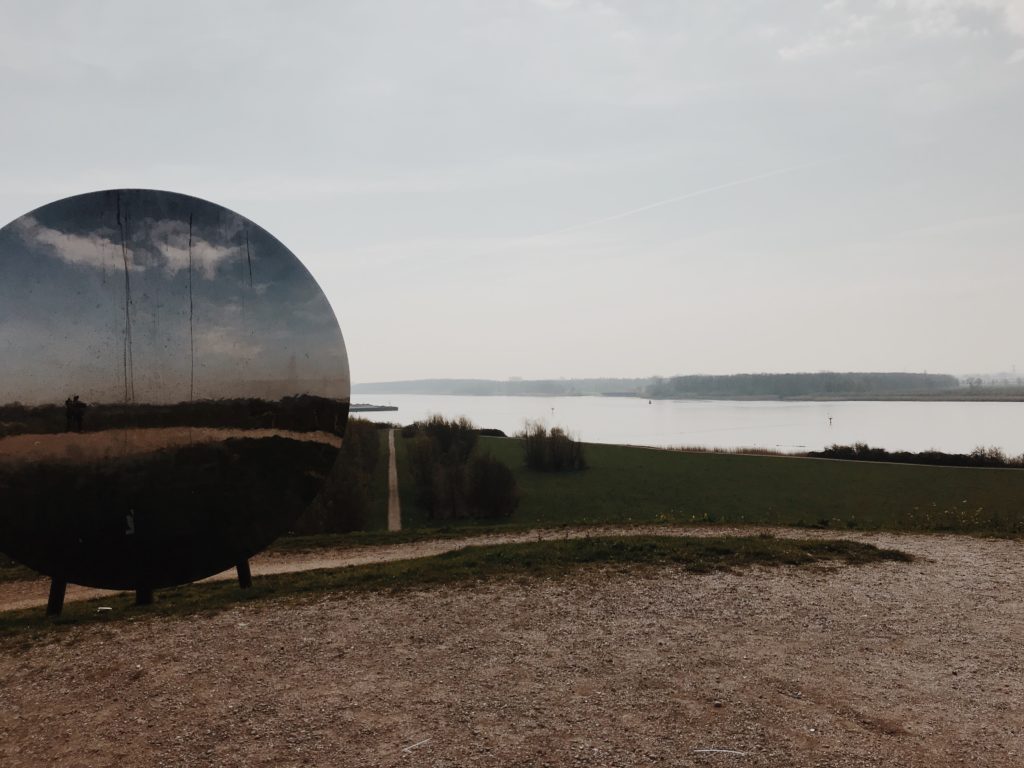 There are many interesting trails surrounding the hill because they are placed vertically on it like sun rays. You will be thrilled by wavy form bridge which connects the hill with the Barendrecht. If you plan to visit this attraction by car, you can park it easily and free from both sides of the park.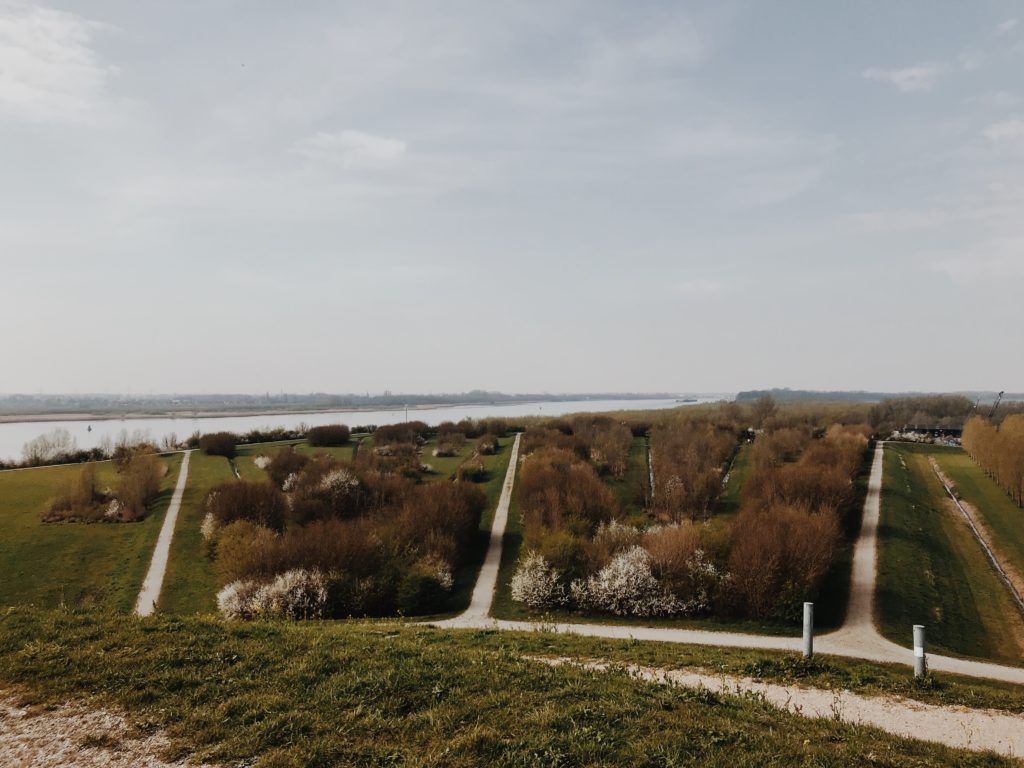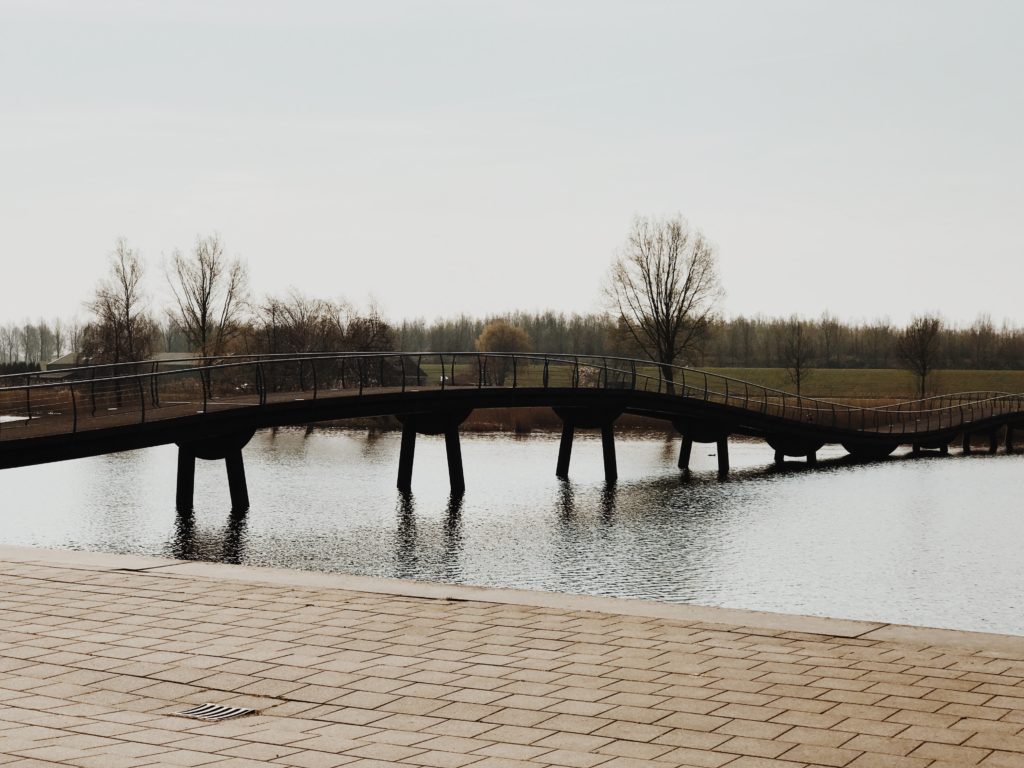 A hill with art installation Sky, Moon, Mirror, Environment is very popular among local residents and it is mostly used for recreation. At the time of my visit, a group of athletes used a hill to run from down to the top.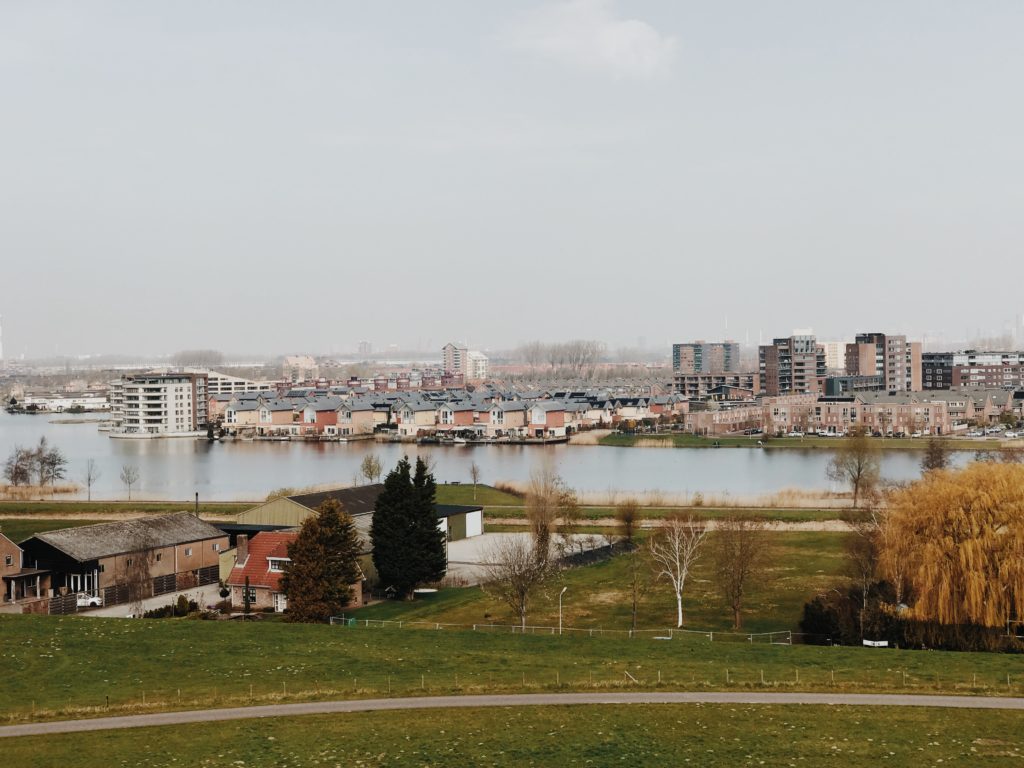 You can find out more about the author of this artwork on his pages (link) or on Wikipedia. Some of his famous works are: Drie elementen (1983), Drie zuilen afgedekt door een schijf (1986), Zonder titel (1987), The Library (1988), Passages (1995), Eight Songs For Diepenheim (2007/08) etc.