In 2000, master plan for one of the largest urban projects in Europe was accepted. HafenCity Hamburg is located on approximately 220 hectares at the place where the harbor was before. The neighborhood is formed with residential, office, cultural and recreational facilities. And today, the construction of this huge master plan continues. On January 11, 2007, the construction of one of the most famous symbols of this city – the Elbphilharmonie concert hall Hamburg has been completed. Near the concert hall there is another very interesting architectural work, Hafencity University subway station.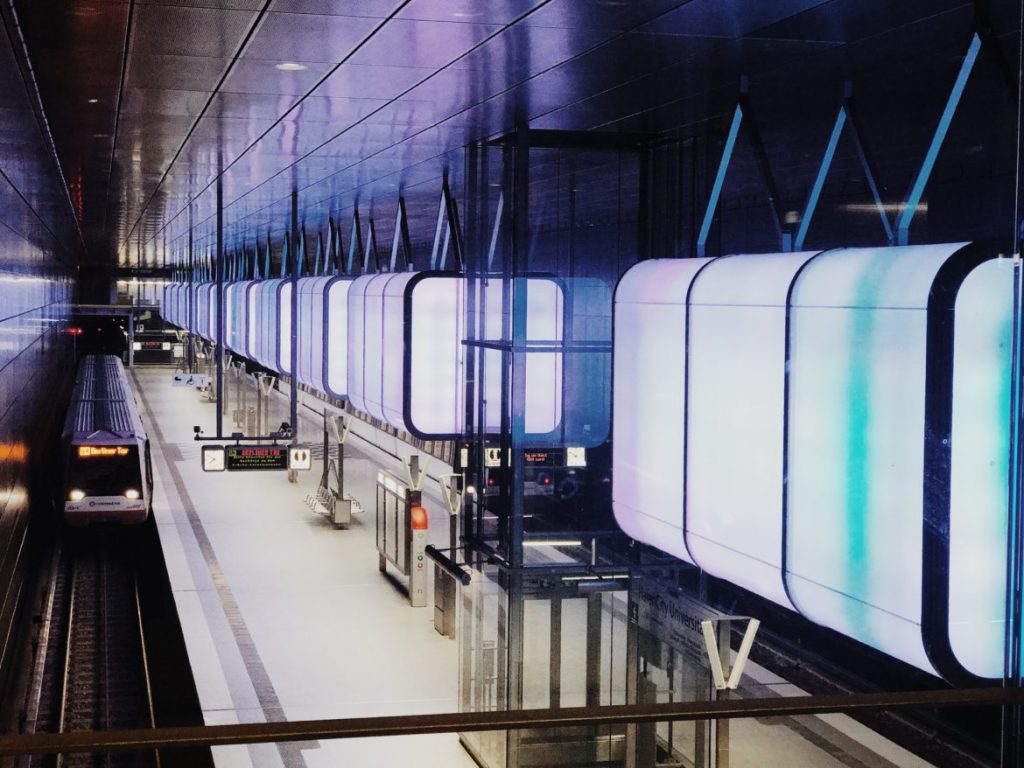 By expanding the city, the U-Bahn subway system also increased. One of the central points of this new part of the city is HafenCity University Hamburg. This underground station is especially interesting for lighting with a total of 12 metal volumes that constantly change colors. The concept came from the use of steel, light, paint, and reflection. The volumes are the dimensions of the standard shipping container (6,5 m x 2,8 m x 2,8 m) and have a weight of 6 tons each. In each glass container is a total of 280 RGB LED lights. Colors can be changed individually in each container or all together. Also, they have the ability to signal the arrival or departure of the train. This project is a work of Raupach Architects from Munich, while Pfarré Lighting Design is responsible for lighting. The co-operation of these two offices was more than successful. This project was completed in November 2012.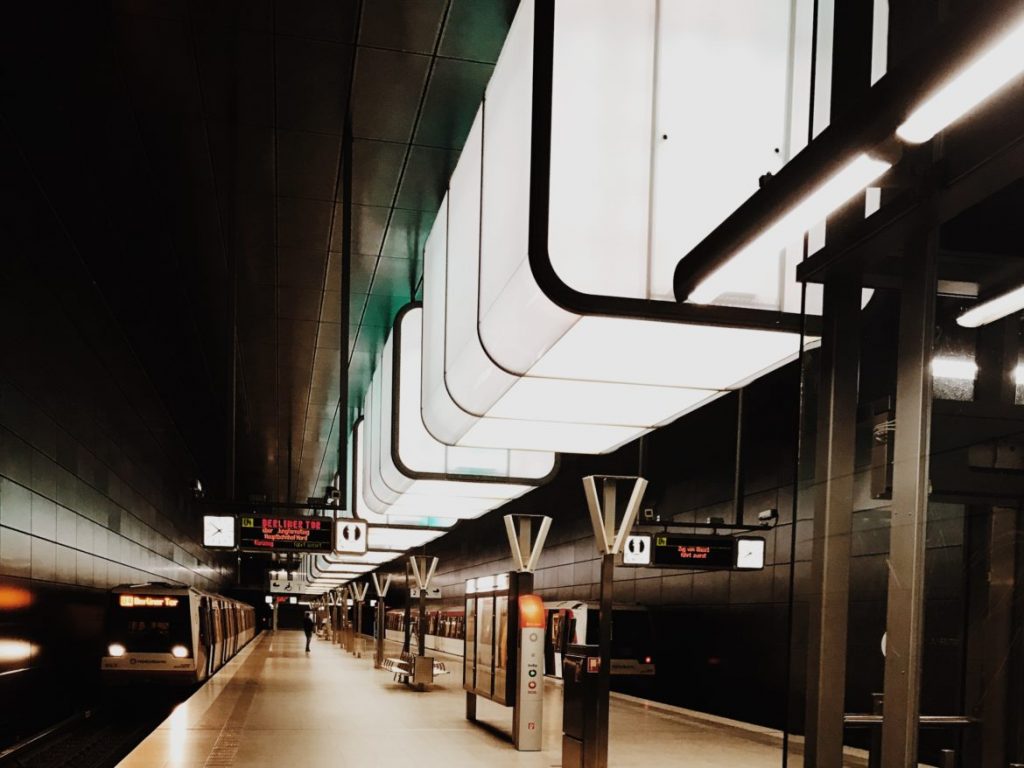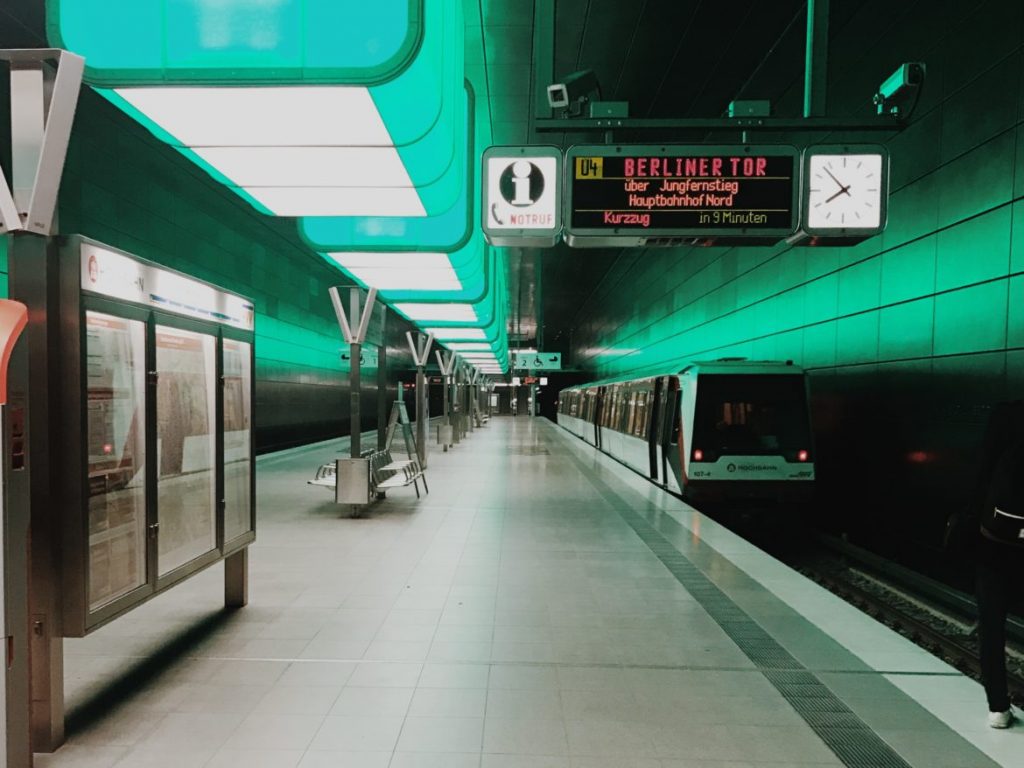 In addition to the impressive light show, the Hafencity University subway station has a sound performance. Every weekend and holidays between 10 am and 6 pm you will enjoy classical music. The whole place looks extremely symmetrical, making it perfect for photographing. Probably during the visit you will not notice a large number of people waiting for the train because it is still working on extending the U4 subway line. Station Hafencity University is currently one before the last subway station.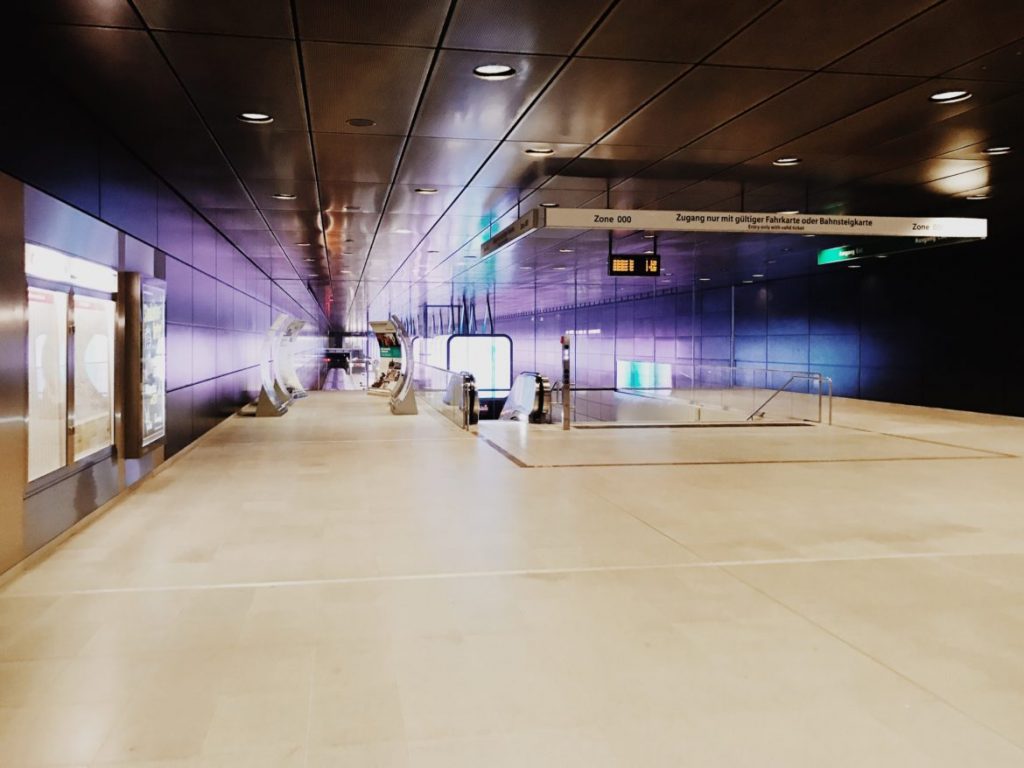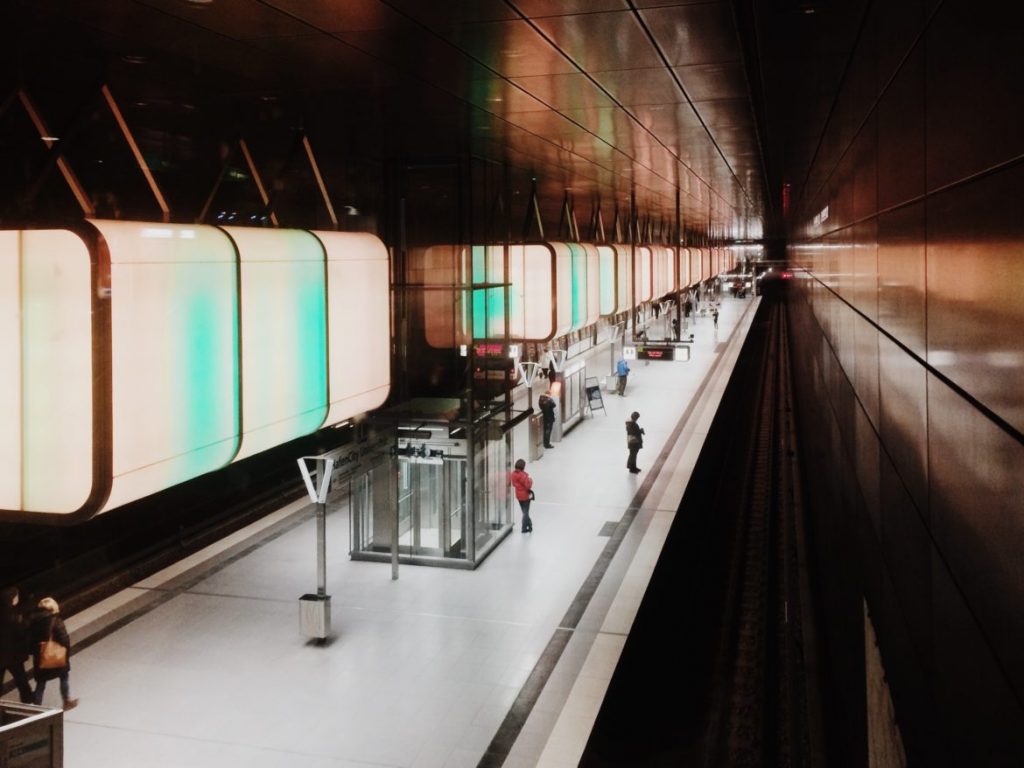 Find out more about the Hafencity University subway station on the designboom or archlighting websites.