Berlin offers an incredible amount of historical attractions for visitors. One of them is the Soviet Memorial Tiergarten, just a few minutes' walks from the Brandenburg Gate. Located in Tiergarten and one of the three Soviet memorials built to commemorate the 80,000 soldiers who died during the Battle of Berlin between April and May 1945. The most important and largest Soviet monument is located in Treptower Park (find out more information here).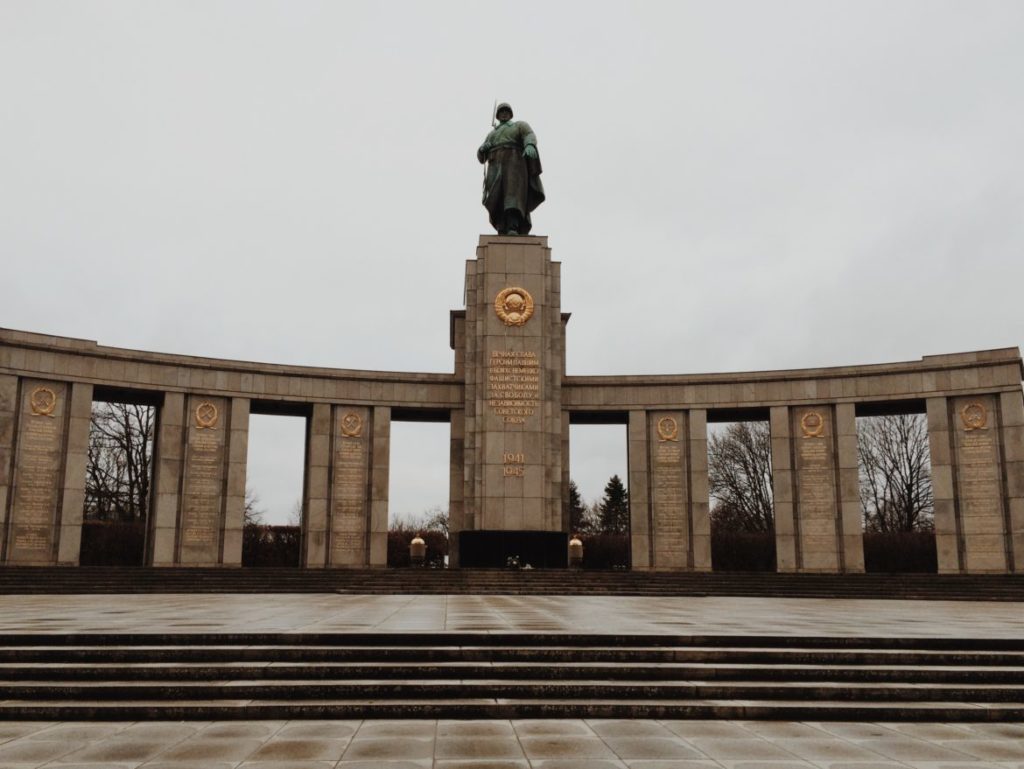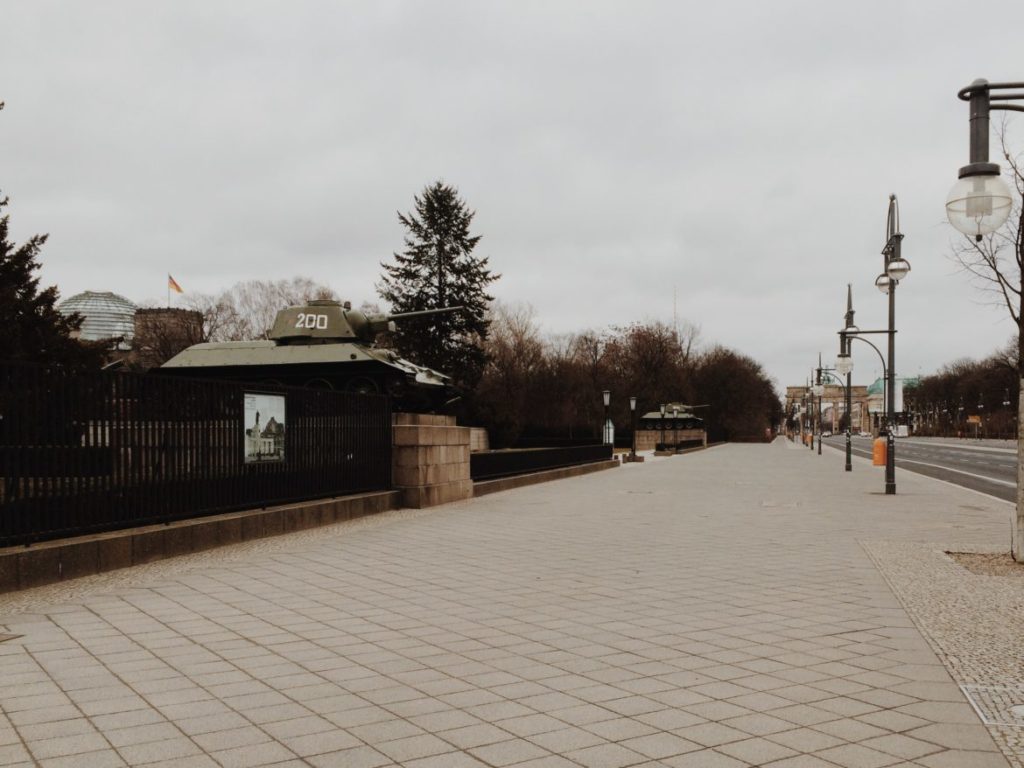 Soviet Memorial Tiergarten – Communist architecture
The main entrance of Soviet Memorial Tiergarten is on the street on June 17th. The curved monument in its center has a statue of a Soviet soldier at the top. His rifle is slung over his shoulder to signify that the war is over. On the front of the memorial, you will notice the tanks T-34/36 and the top ML Howitzer, which arrived first in Berlin during World War II. In the center of the monument, there are colonies with the names of the fallen soldiers. The monument is also a cemetery for more than 2,000 Soviet soldiers.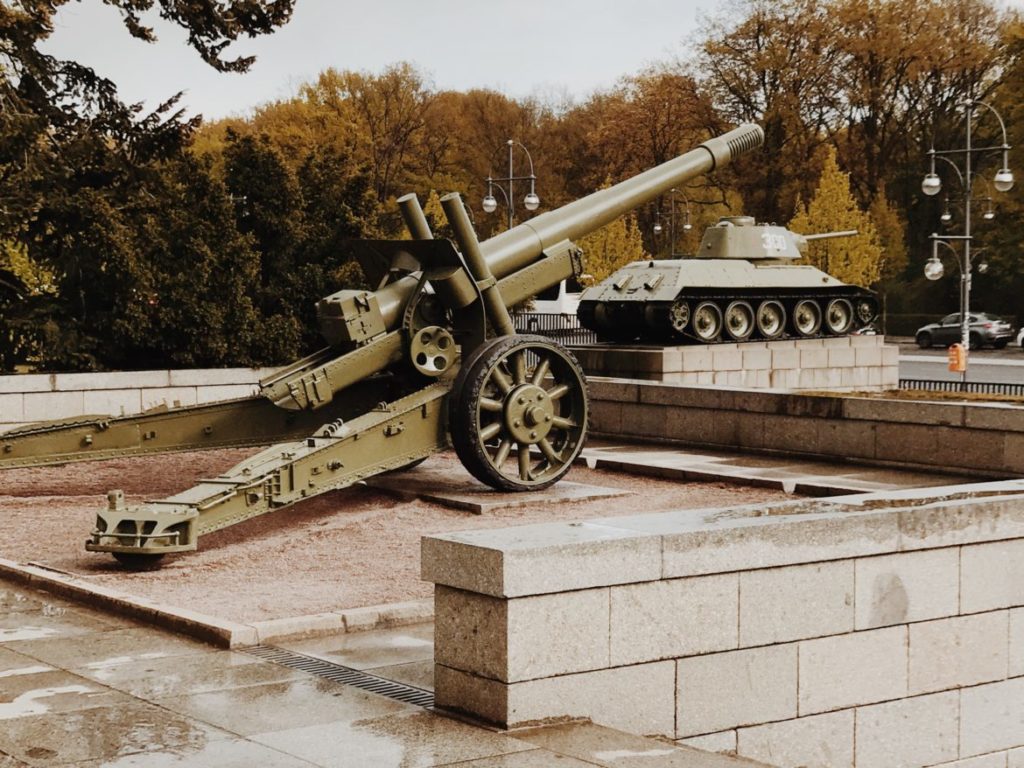 The inscriptions on the monument are expected in the Russian Cyrillic alphabet, but on the wall of the pavilion in the back, there is a very interesting display of multilingual photographs. It's unbelievable to see the black and white historical photos of important events that happened just where you just stood.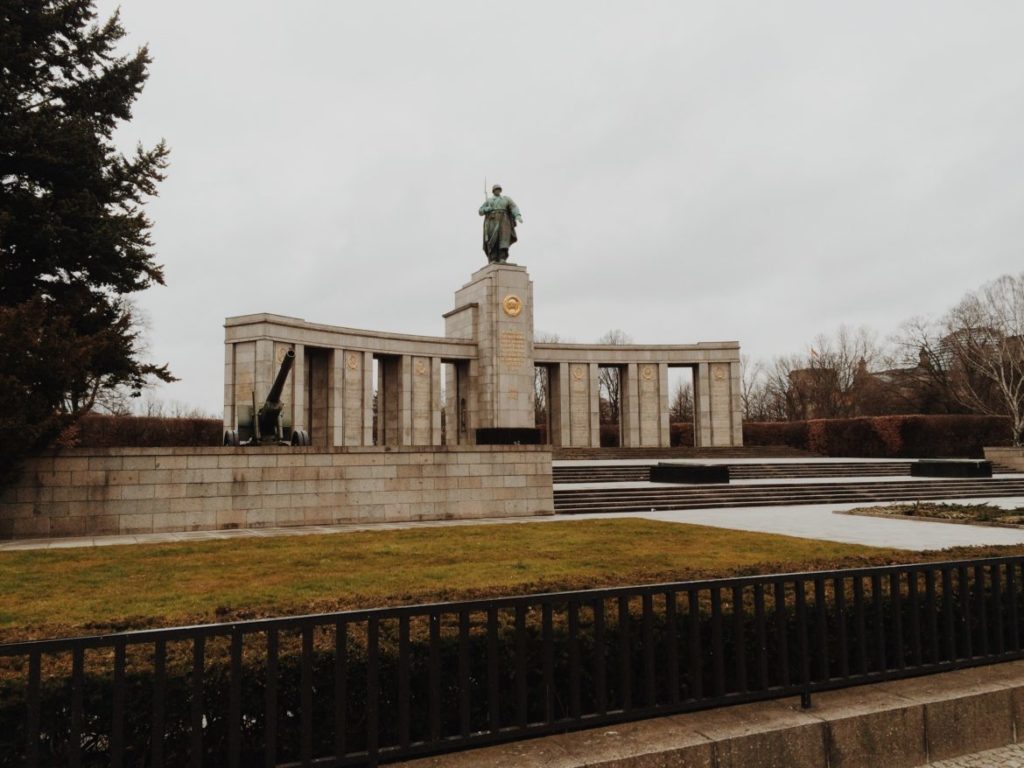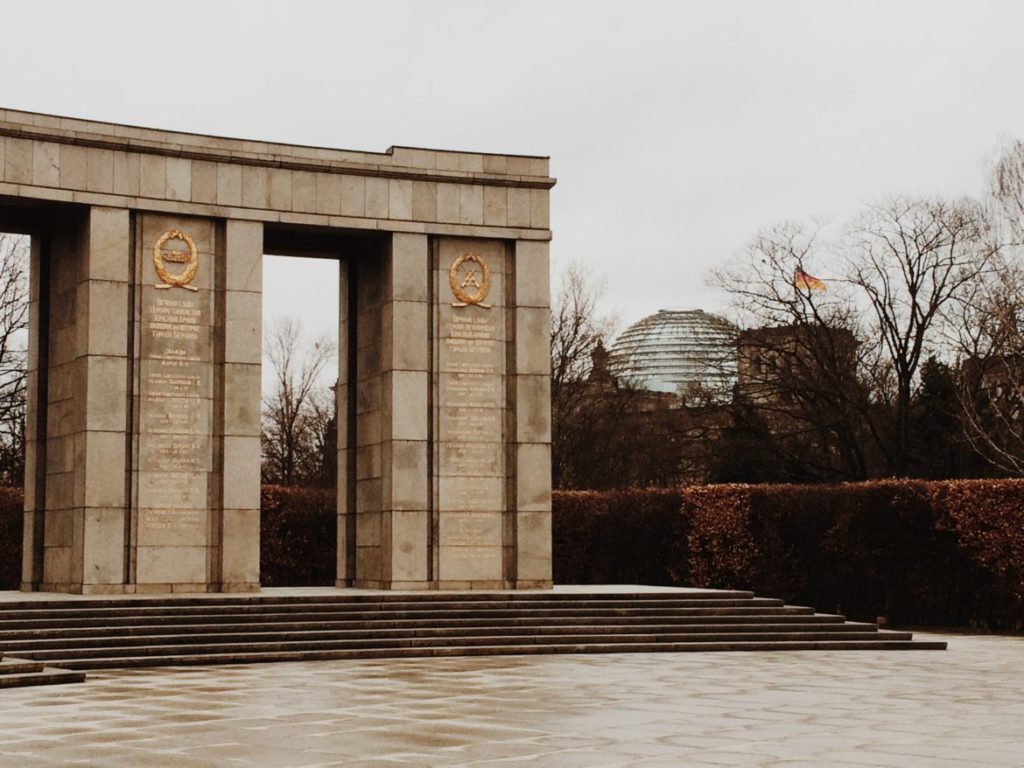 Apart from this Soviet monument being a tourist attraction, it is also the site of pilgrimage for many war veterans. It was very interesting in 2010 when many petitions were signed to remove Russian tanks. The reason was the Russian annexation of the Crimea.
Near Soviet Memorial Tiergarten
Close to this monument are some of the most popular tourist attractions in Berlin. These are just some of them:
Brandenburg Gate
Reichstag Building
Recommended Experiences
Discover the most beautiful and interesting sights around Berlin with Berlin Travel Guide Experiences. Find, compare, and book sightseeing tours, attractions, excursions, things to do, and fun activities.
Find out more information about Soviet Memorial Tiergarten on: