The top 5 most visited Croatian destinations in 2020 are Rovinj, Medulin, Vir, Mali Lošinj, and Poreč. However, tourist places will have significantly lower revenues than last year, not only due to the lack of guests compared to last year but also due to the fact that many accommodation facilities have lowered their prices.
Rovinj
Since the prices are different compared to last year, or even up to 50 percent lower, revenues will certainly be much lower. Accommodation prices at the beginning of the tourist season are at the level of last year's prices in the pre-season. The list of the five most visited Croatian destinations in 2020 includes as many as 3 cities in Istria. The main advantage compared to the rest of Croatia is that Istria is a self-drive destination and doesn't depend on air traffic, which is now completely reduced. Also, another important reason is the quality offer. That is why Istria is the least affected in this economic crisis.
A great advantage is well-developed camping tourism. Guests feel safer in them during a coronavirus pandemic because it is much easier to have a social distance and at the same time guests stay outdoors. In mid-July, Rovinj has about 19,000 guests a day, which is a large number for many cities in Croatia under normal circumstances. That is approximately 60 percent compared to last year in the same period. For comparison, Rovinj had 37,000 guests a day at the same time last year, which is 18,000 less.
Medulin
By mid-July, Medulin had 251,244 overnight stays, or about 60 percent compared to last year. The goal this year is to have a million overnight stays, while Medulin had 2.8 million last year. The advantage is that they have a lot of camps, as many as 7 large and 22 smaller family camps. Also, Medulin has a lot of holiday homes, where guests, just like in the camps, feel safer. The situation with charters is good, so they are also at 50 percent occupancy. A lot of old guests are returning to Medulin. The city has grown as a destination for family and sports tourism. Also, more and more is being invested in the promotion of cultural tourism.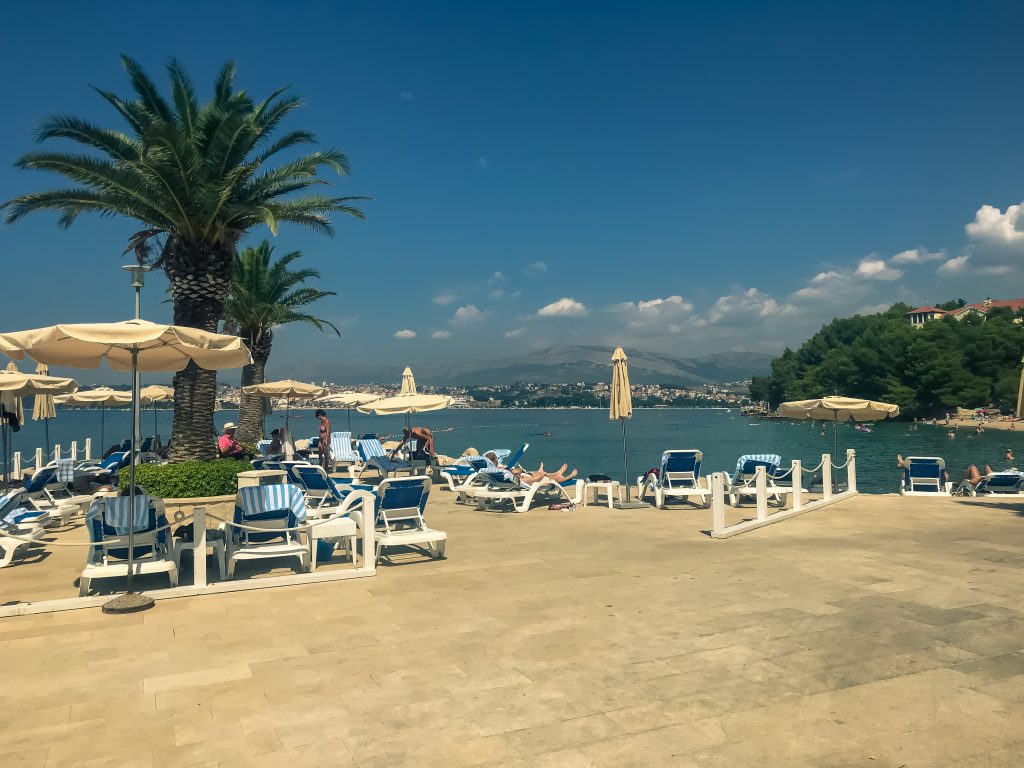 Vir
Although the island of Vir is one of the top destinations, most domestic guests have cottages there, so only 22 percent of guests paid for accommodation in Vir in the first half of July. By mid-June, foreign guests had 120,000 overnight stays, while domestic guests had 167,000. The number of guests in mid-July is 75 percent compared to the same period last year, which is a great result for this small place.
Mali Lošinj
To attract tourists they made a ferry free action. Therefore, everyone who stays 7 days in Mali Lošinj, the price of accommodation is reduced by the cost of the ferry. The discount is from 50 to 120 euros, depending on whether it is a car or a camper. For guests who have to self-isolate, the tourist board covers the cost of food and accommodation and ensures the delivery of medicines and supplies. Also, there are some other benefits for renters. By mid-July, Mali Losinj has 193,000 overnight stays, which is approximately 47 percent compared to last year.
Poreč
Most tourists come from countries such as Germany, Slovenia, Austria, and Italy. Poreč is traditionally a hotel destination with only one camp, unlike Rovinj which has about 20,000 beds in camps. This is also the reason why Rovinj has better results. Like other places in Istria, Poreč can thank the good results by the fact that they are a self-drive destination. The data show that tourists spend an average of about 100 euros a day, while hotel guests spend as much as 160 euros a day. Now that hotel guests are much smaller the drop in spending is higher.
Where is Dubrovnik on the list of most visited Croatian destinations in 2020?
Since the Homeland War, the streets of Dubrovnik have not been empty in July, but the 2020 coronavirus crisis has arrived. Actually, there are no tourists in Dubrovnik with reduced prices of as much as 60 percent! It is still hard to believe that all this is happening especially because Croatian tourism broke all records last year.
READ MORE There are no tourists in Dubrovnik with reduced prices of as much as 60 percent!
Recommended Experiences
I hope you enjoyed reading the article "Top 5 most visited Croatian destinations in 2020″. Discover the most beautiful and interesting sights of Istria. Find, compare, and book sightseeing tours, attractions, excursions, things to do, and fun activities.
Source:
https://www.index.hr/vijesti/clanak/ovo-su-destinacije-s-najvise-gostiju-u-hrvatskoj-ali-ce-izgubiti-milijune/2198984.aspx (20.07.2020.)