Belvedere on the Klausberg with Sanssouci Park and the Orangienschloss are perfect for all romantics. It looks like a little princess castle surrounded by greenery and great views of the park. In general, in the translation "Belvedere" means a beautiful view. Belvedere on Klausberg was built between 1770 and 1772. This building had the most difficult days at the end of World War II when it was destroyed by fire. However, after the unification of the two parts of Germany, the exterior and interior of the building were thoroughly renovated.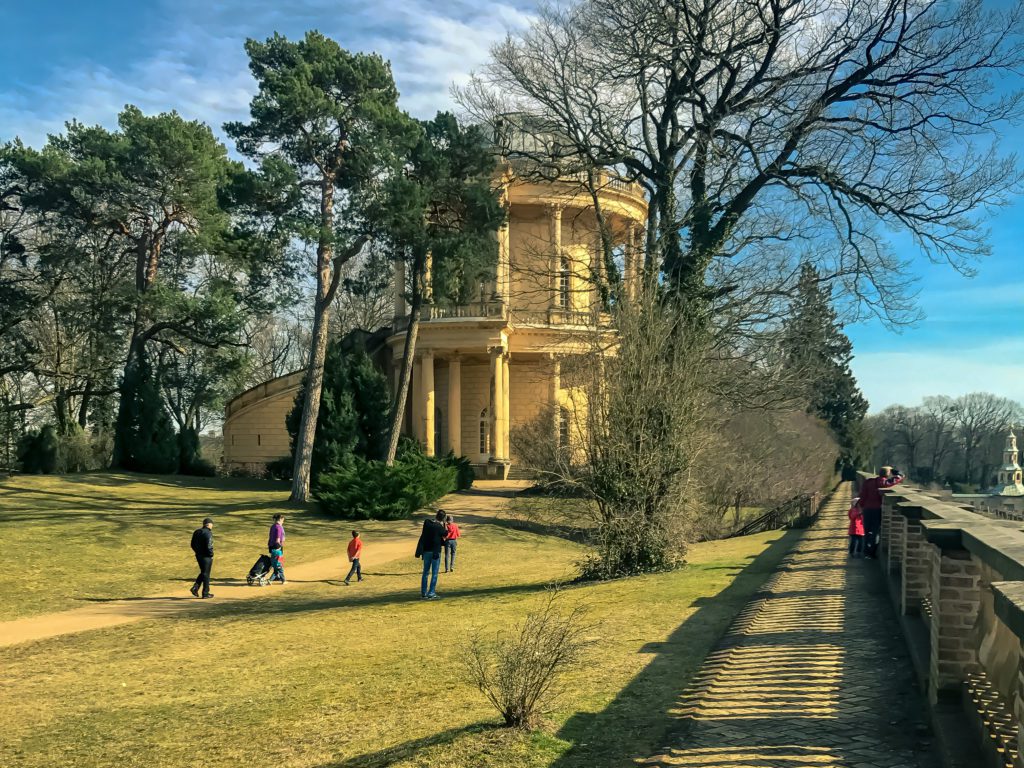 History of Belvedere on the Klausberg
Belvedere on the Klausberg is an attempt to reconstruct the imperial palace of Emperor Nero in Rome. The main builder was Georg Christian Unger according to the specifications of Friedrich II. He based his plans on a drawing by the Italian archaeologist Francesco Bianchini from his 1738 work – Del Palazzo de 'Cesari. The two-story rotunda consists of 20 Ionic columns downstairs and 20 Corinthian columns upstairs. Also, the dome is decorated with statues of twenty figures of deities. The upstairs gallery can only be accessed by a curved double staircase.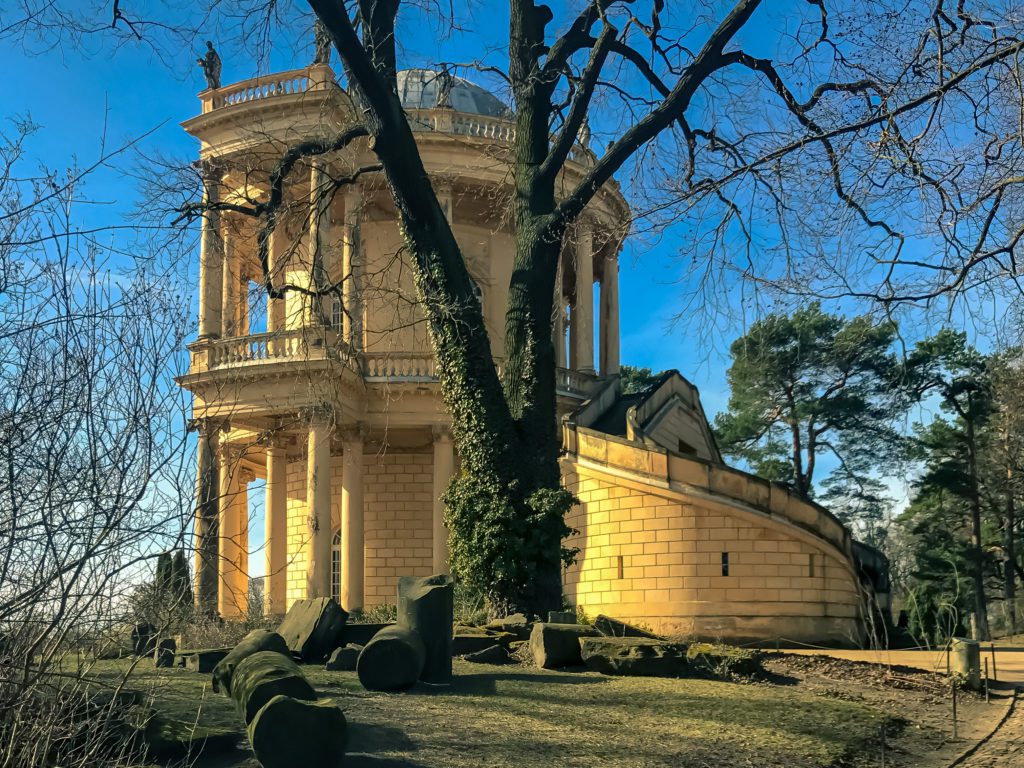 After a direct hit with artillery bombings in the last days of World War II, the Belvedere was burned to the ground. After the unification of Germany, it was restored by the Messerschmitt-Stiftung Foundation. Renovation of the interior lasted from 1990 to 2002, and after that, the building shone as in the original condition.
Closed to the public
Unfortunately, the palace is closed for visits. It is only open on special occasions. But it's worth seeing outside as well. Most of the ground floor remained as it was after the fire, showing photographs of the poor condition after the fire. This great place gives you the opportunity to enjoy the silence, nature and beautiful view. I believe these are good reasons to visit this building while visiting the magnificent Potsdam.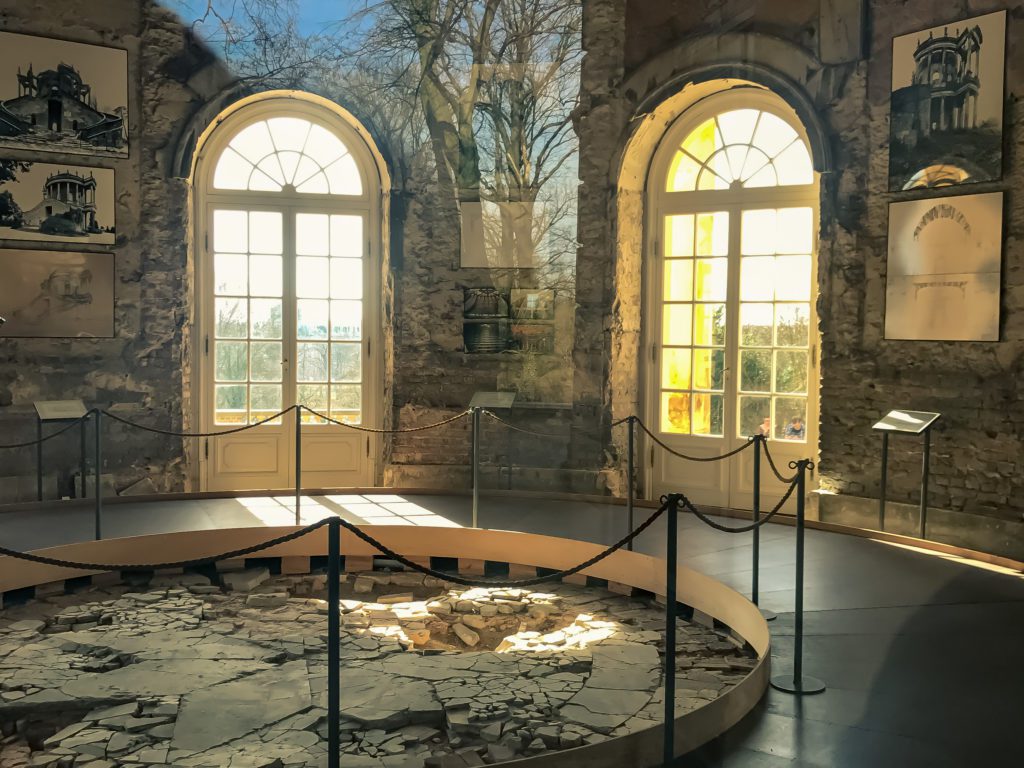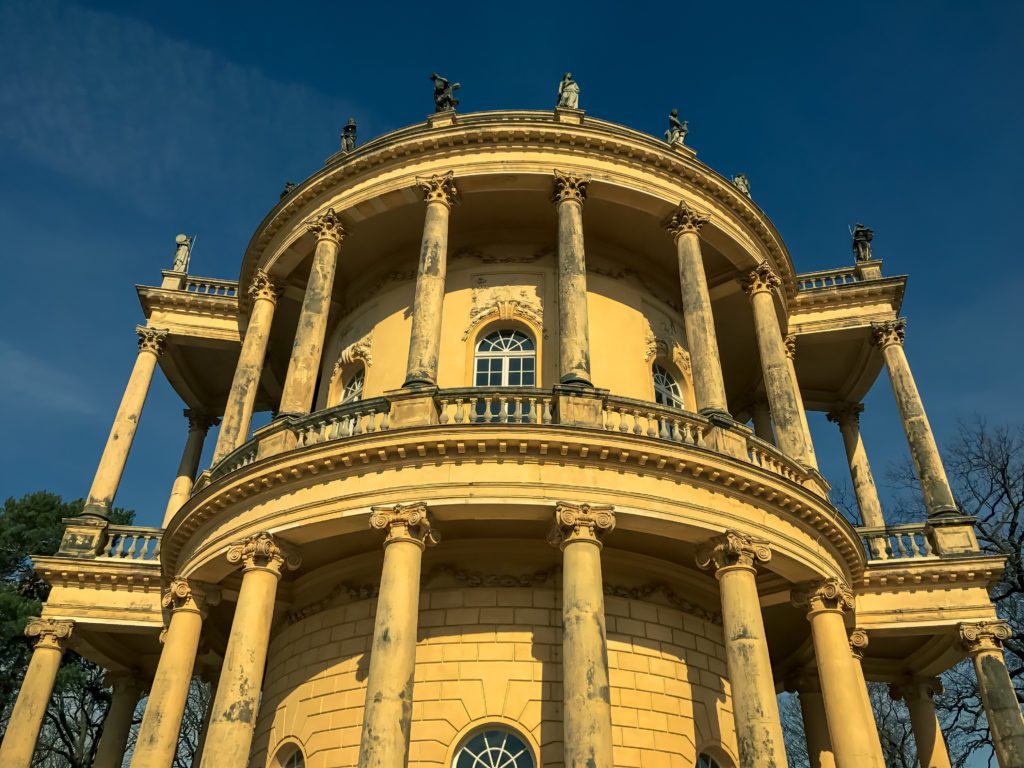 Find out more information about Belvedere on the Klausberg on: