What are the best places to visit in Potsdam? Let's start! Saturday morning and I'm late. The train station at Alexanderplatz Berlin crowded as always. Our transport is coming and it is a double-decker train which made me so happy to experience it for the first time. The ride to Potsdam was really fun. Going through all these different neighborhoods made the ride much more interesting and faster than we expected it to be. Potsdam station and here we are. Let's start with the best places to visit in Potsdam!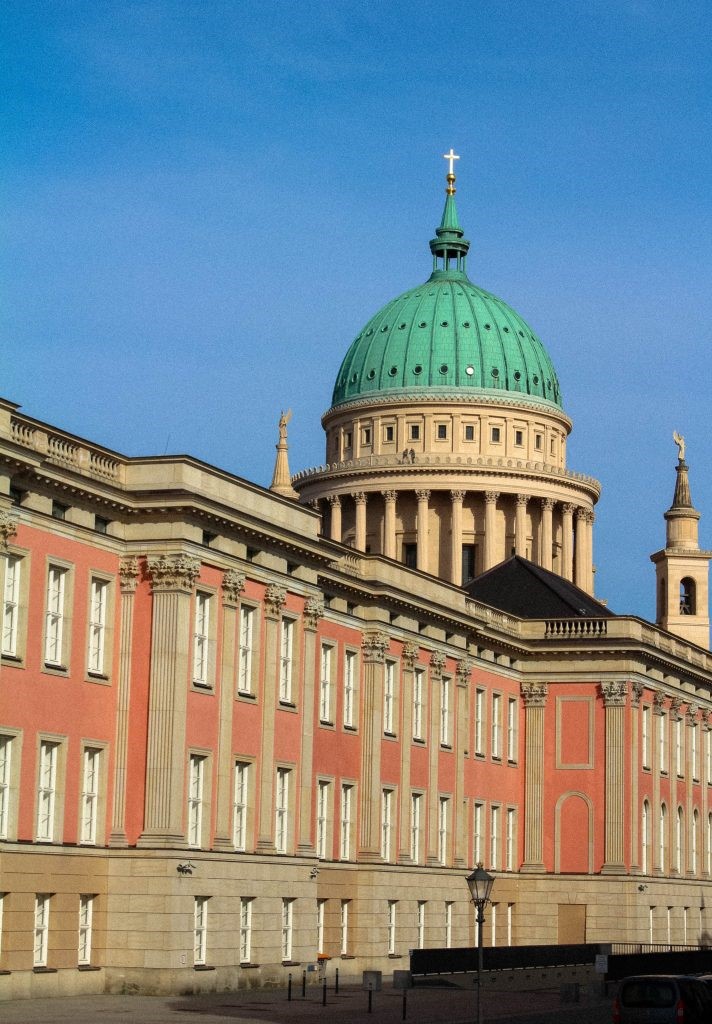 FIRST IMPRESSION
After all the photos of the historic old town that we saw, we ended up at the modern train station/shopping centre. It was all really surprising, but it didn't take us long to get to the old part which can be seen very easily from anywhere because of the cathedral's dome. The city square which looks like a mixture of Paris and Rome is just a grain of Potsdam's rich history. We made a rough plan of things that we want to visit before we came to Potsdam, but with the sightseeing, you never know where it will take you.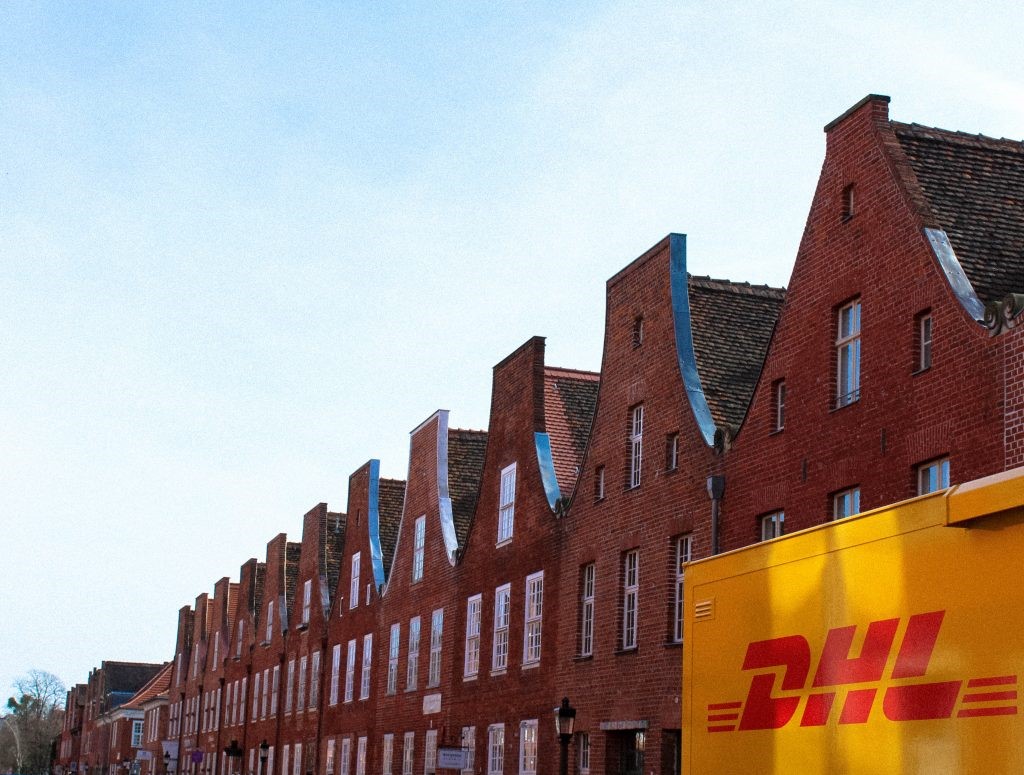 Walking down the city streets, it wasn't hard to find our first stop. The Dutch Quarter. All of a sudden we found ourselves in the street that looks like we are in Amsterdam. Houses made of red brick, with pointy facades that decorate the street one after the other. It took us to another country and another year. We made a circle around the quarter and continued our way to the main attraction. Park was made back in the 18th century and once again, we were in another country. This time it was France because this park is a German version of Versailles. Fun fact, Sans Souci means without worry, because it was made as a royal residence for the king to rest.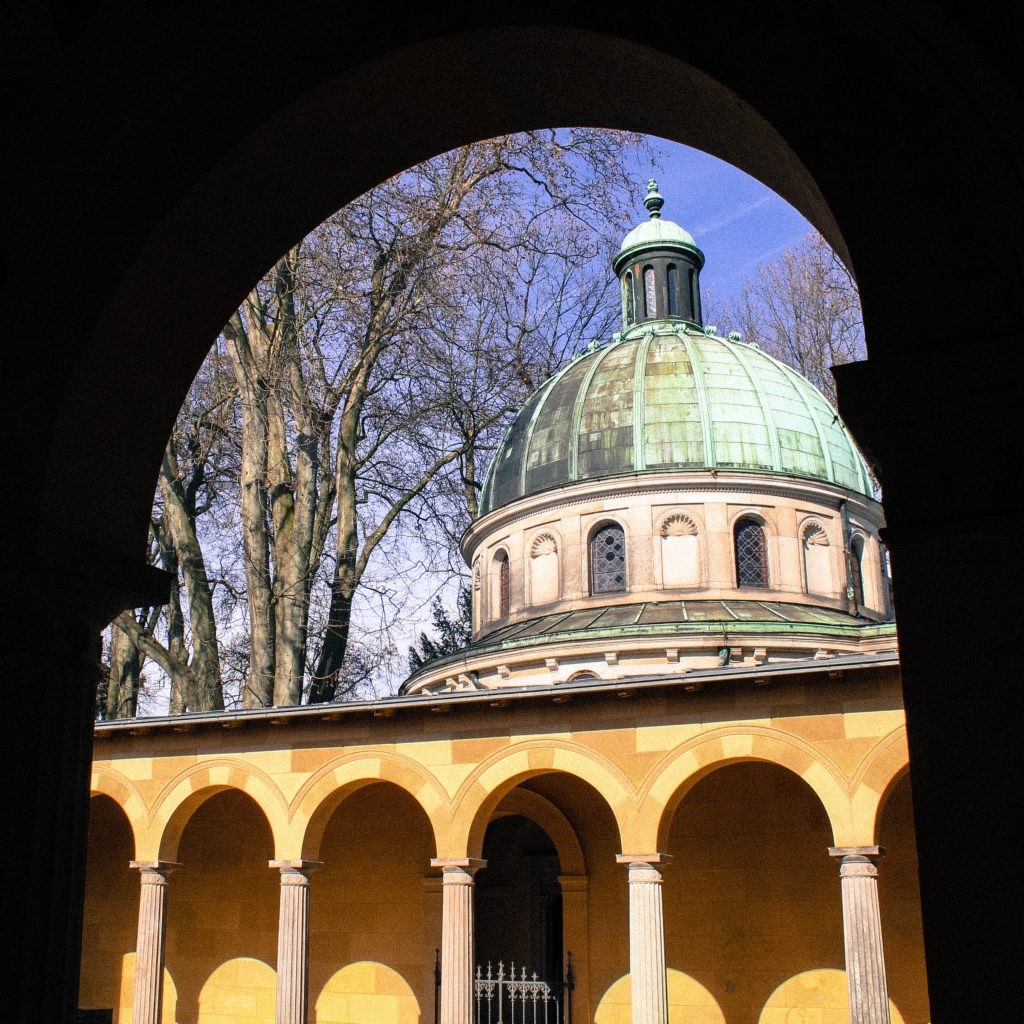 Park is full of surprises and we couldn't catch a breath because behind every corner there was something new and exciting for us to see. From churches, beautiful alleys, palaces, pavilions, windmill, lakes, … It takes a whole day just to see this park and all its beauty. We were a little bit in a hurry because days were still short and there was a lot to see. Neues Palais, the most beautiful palace in the park is located at the end like a cherry on top. We were amazed by the whole park even though some parts were still closed or in the reconstruction process to get ready for summer. Definitely, the whole park is one of the best places to visit in Potsdam.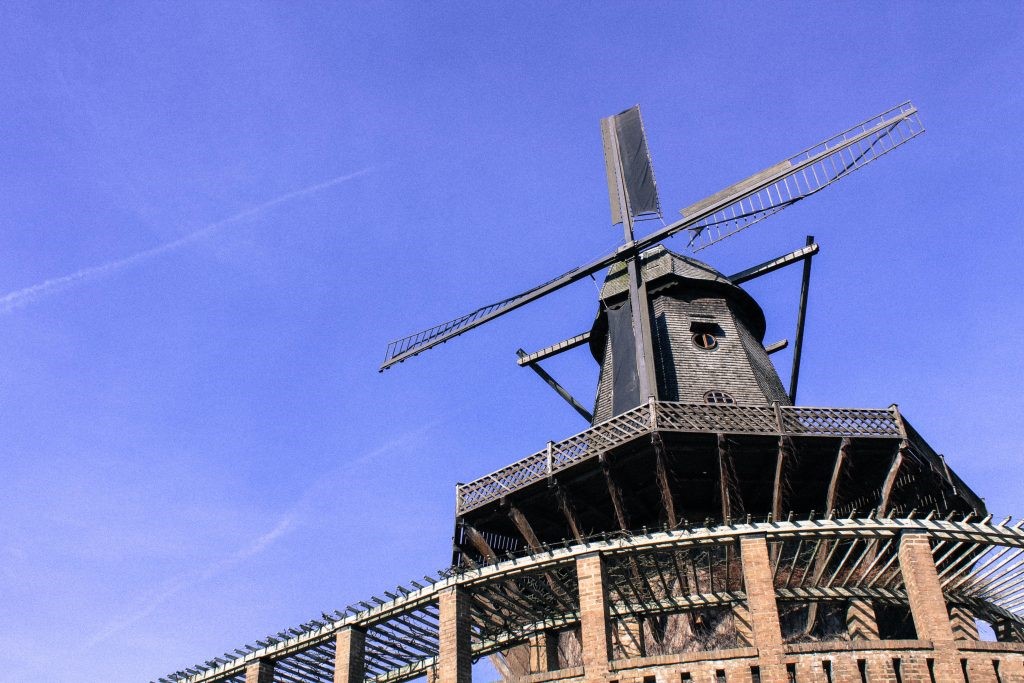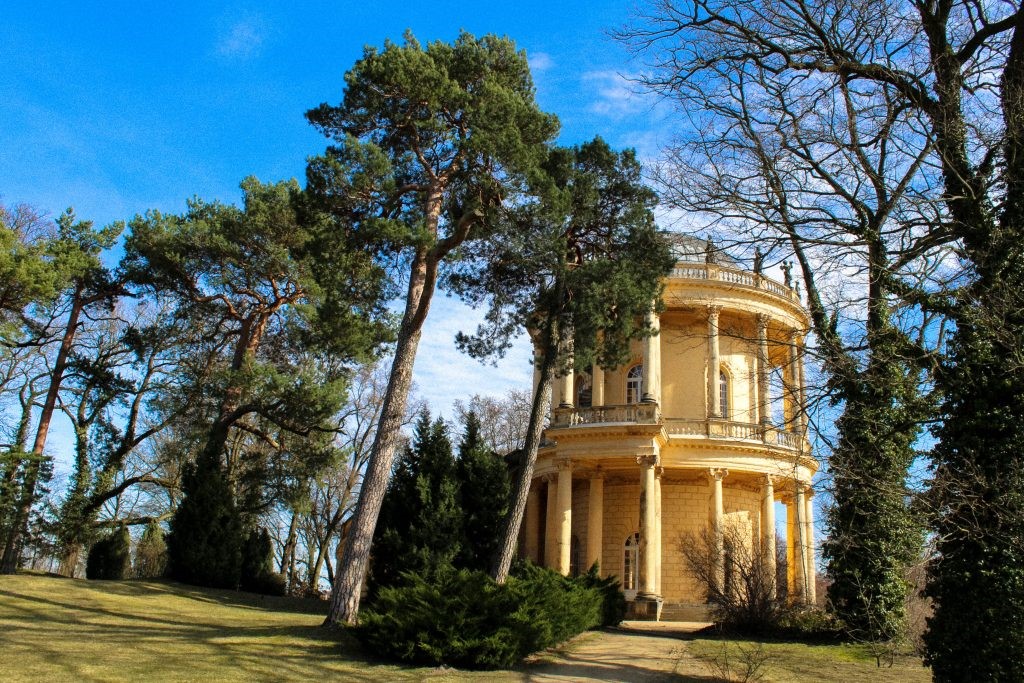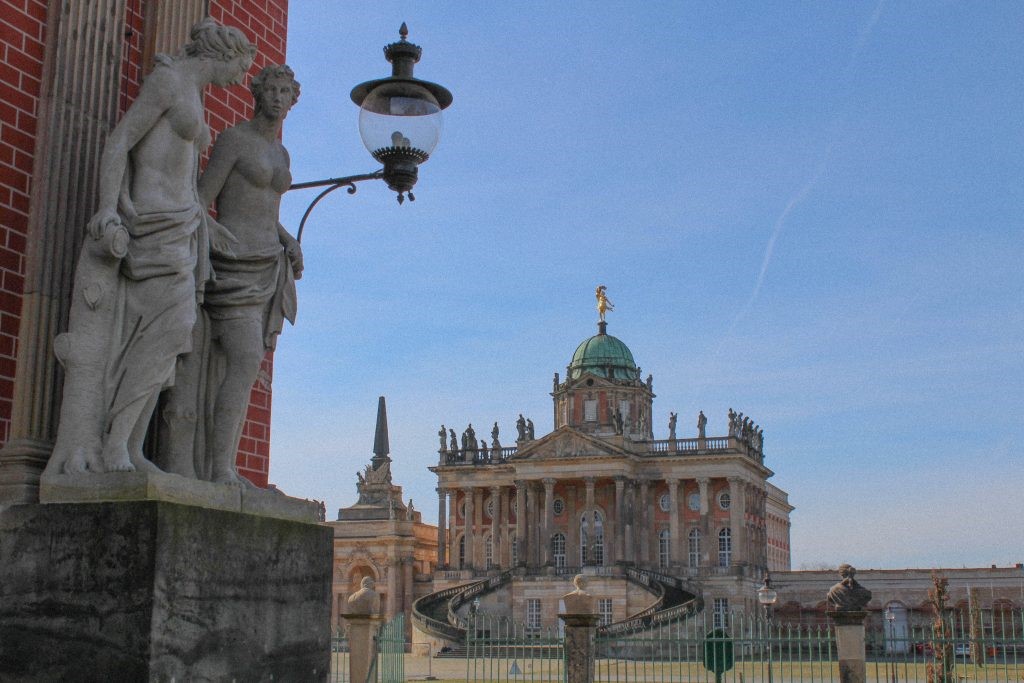 STICK TO THE PLAN
The second part of our Potsdam trip looked more like a trip into nature. A little bit of climbing up the hill and a little bit of walking by the lake. You never know what beautiful buildings this city hides in its woods until you discover them. On one hill we found monumental Greek building and in another moment, we were standing by the black Egypt pyramid by the lake. The night was slowly coming and we were still walking around the lake overlooking the city and its urban villas. This part of the city really gives you a rich suburb vibe.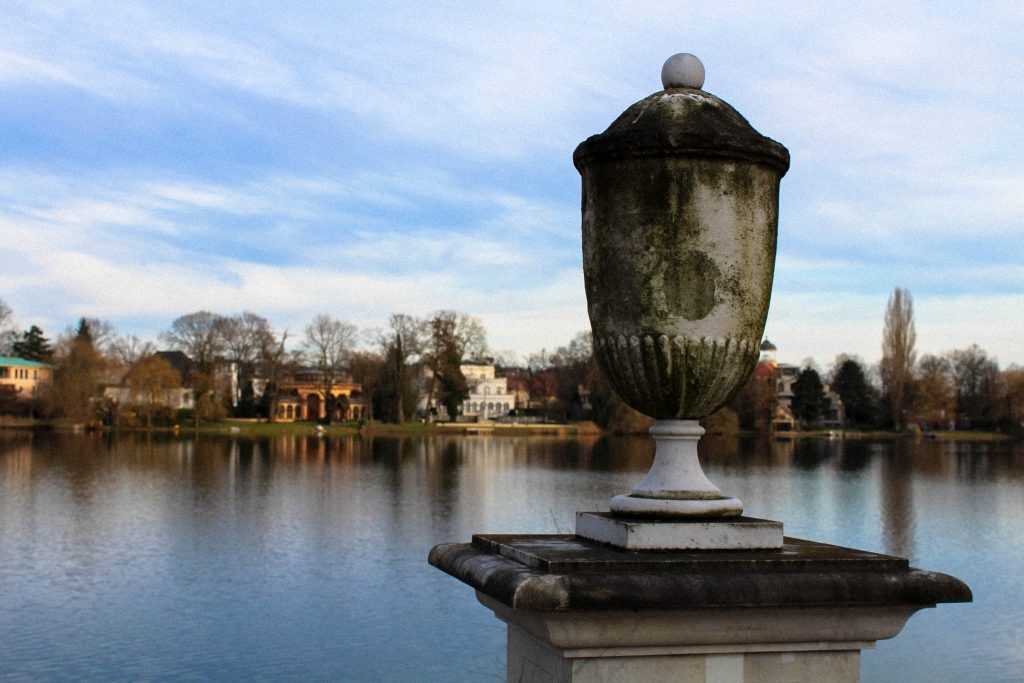 There was still a part of our plan that we wanted to visit so we needed to hurry up. We crossed the old green bridge and continued our way to the castles. It was totally worth it because these old castles are amazing and are located on the hill with a beautiful view. This time, we were in England, standing by the old brick castles with a lot of towers pointing towards the sky. It was already dark so we made our way down the hill and back to the town to catch the train to Berlin.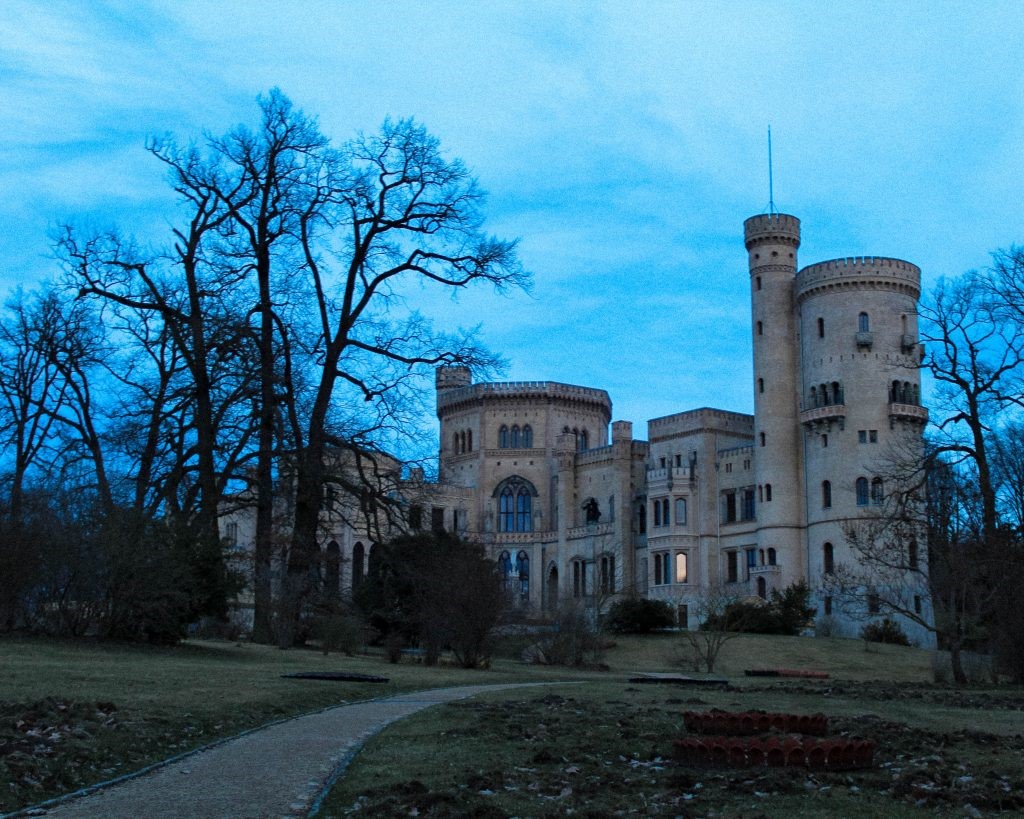 WE'LL BE BACK AGAIN THE BEST PLACES TO VISIT IN POTSDAM
Impressed, tired and happy. That was our way back home. We didn't say a thing, but we knew that this was a great day with pictures running through our heads. This was not the end. We both agreed to come back again one day during the summer, to see this beautiful city in all its green and floral glory. Which are your best places to visit in Potsdam?