You still can't decide where to spend the night in Rotterdam? If you want to experience Rotterdam in a special way then the Wikkelboat tiny houses are the best for you. They are located in the most beautiful marina in Rotterdam, The Red Apple Marina. Surrounded by skyscrapers, it is the only marina in the city centre and is just a couple of hundred meters away from the most important attractions in the city such as Markthall, Cube Houses, Old Harbor, Witte Huis, Erasmus Bridge etc. A great number of excellent reviews on Airbnb (link) tell us that this is really an original place worth a visit.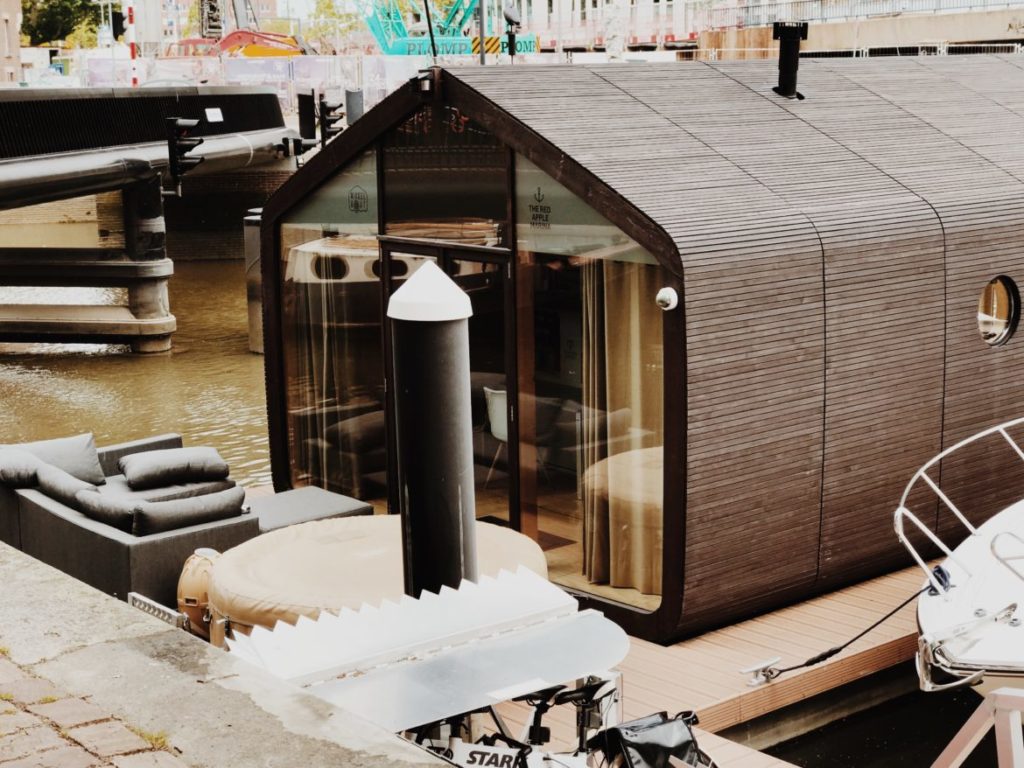 The houses are extremely multifunctional and very well equipped.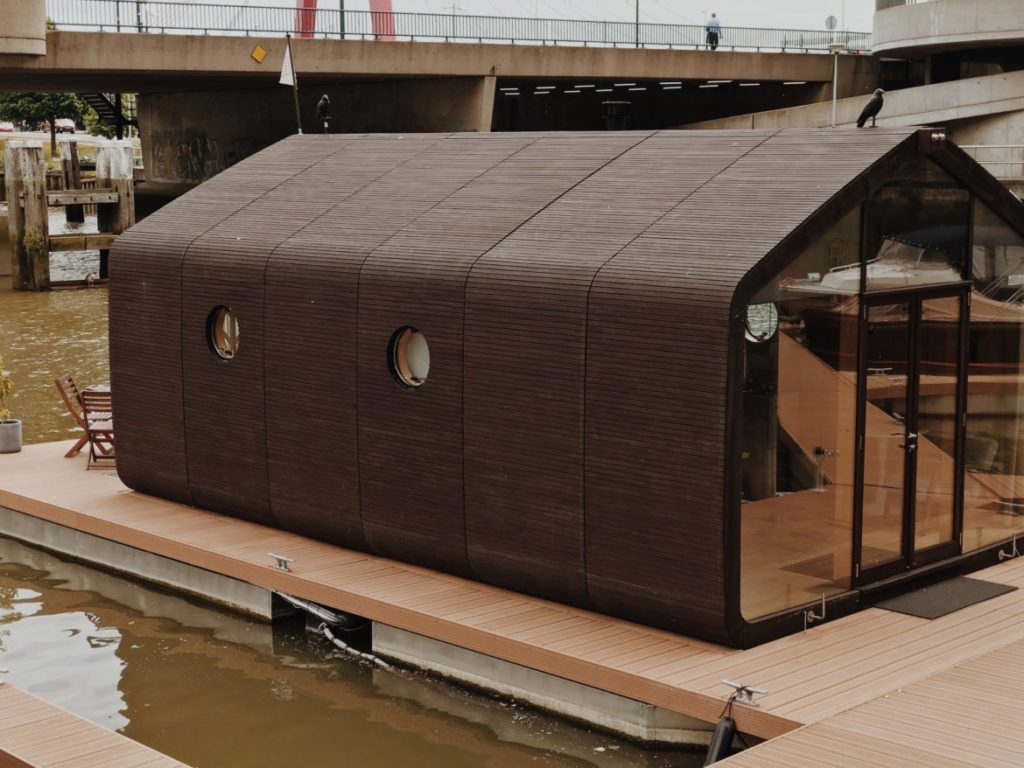 In addition, you can spend the night in them, they are ideal for some smaller meetings. The area of the Wikkelboat house is approximately 30 square meters and consists of 2 bedrooms and a small bathroom and a kitchen in the space between them. On both sides, there is a small terrace. Also, there is a small BBQ grill and an inflatable boat for 2 persons. Of course, there are a number of other services that are available at an extra cost. I will mention only some of them: jacuzzi on the outside terrace, the possibility of renting an electric boat and rental of the Stark Drive E-bicycle. Find the full list at the following link.
The Wikkelboat house is a viable tiny house based on a wrapped cardboard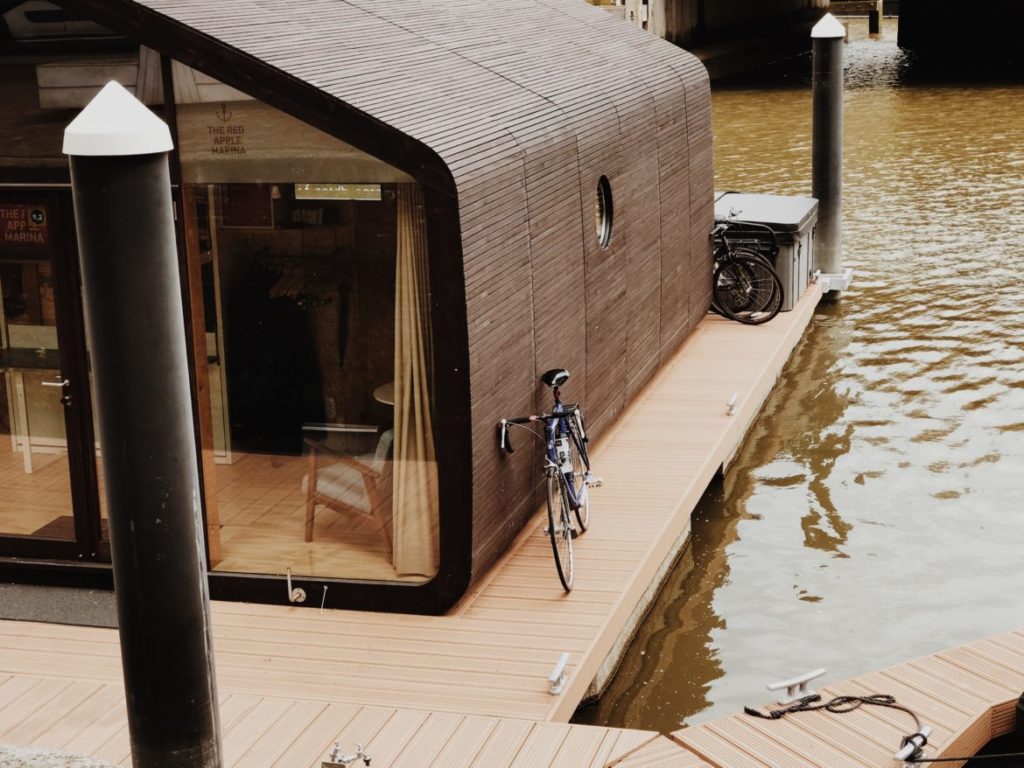 The material used for the construction of this house is wrapped cardboard. Because of that, the house is well insulated and also low weight. In general, Wikkelen is a Dutch word for wrapping. The underside is made of aluminium with air conditioning and drainage. The house is not a problem to move to another location, but it's not available to guests.