De Rotterdam is an impressive new building at Wilhelminapier on the south bank of the Maas River. The building was designed by world-famous architect Rem Koolhaas and attracted a lot of attention from the international press. The building became an icon of the city, and even more, confirmed the thesis of Rotterdam as the city of architecture. Otherwise, the inspiration for the building's name was one of Holland America Line's ships transporting emigrants from Rotterdam to New York (more information about the Hotel New York at the following link).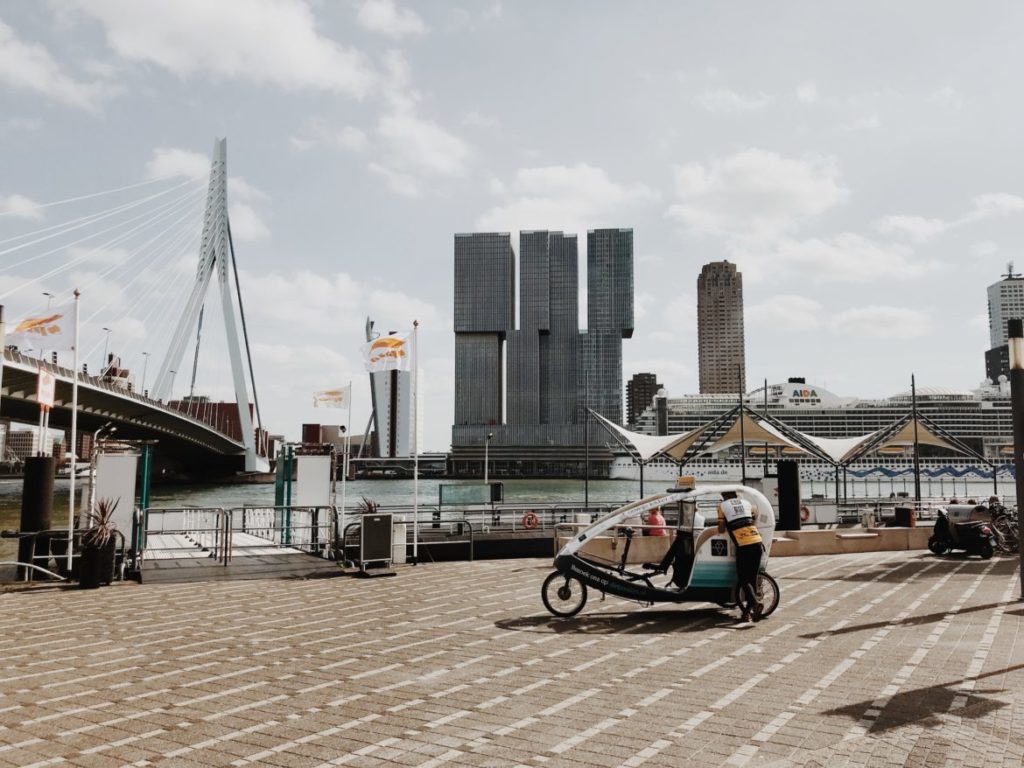 The building is designed as a vertical city. It consists of 3 interconnected towers with offices, apartments, hotels, conference halls, shops, restaurants, and cafes. The largest area is in office space and housing. With a total of 44 floors and even an area of 160,000 m², it is the largest building in the Netherlands. The entire building was built in just 4 years. The construction started in 2009 and was completed in 2013. The building was designed in 1998, which means that it took over 10 years to the start of construction.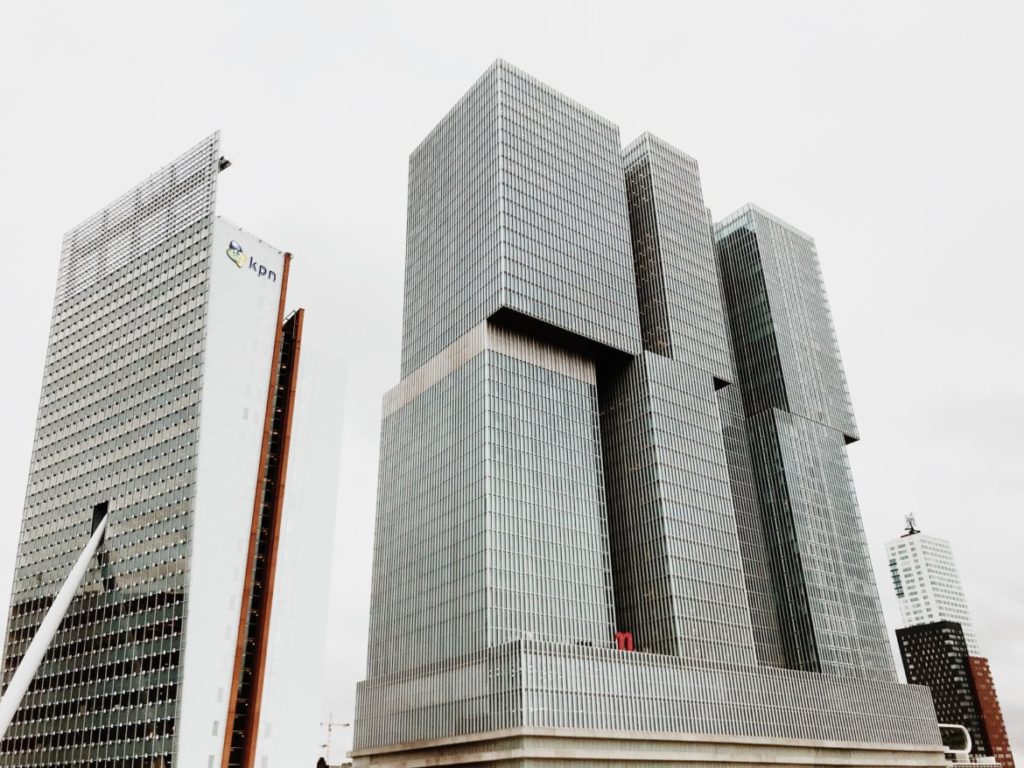 De Rotterdam Tour
You can visit the building via De Rotterdam Tour. Tour takes about 1 hour. The guide will tell you all about building, architecture and building use. Also, you will climb to the 31st floor from where you have a 360-degree view of the city. Find more information on the official website here.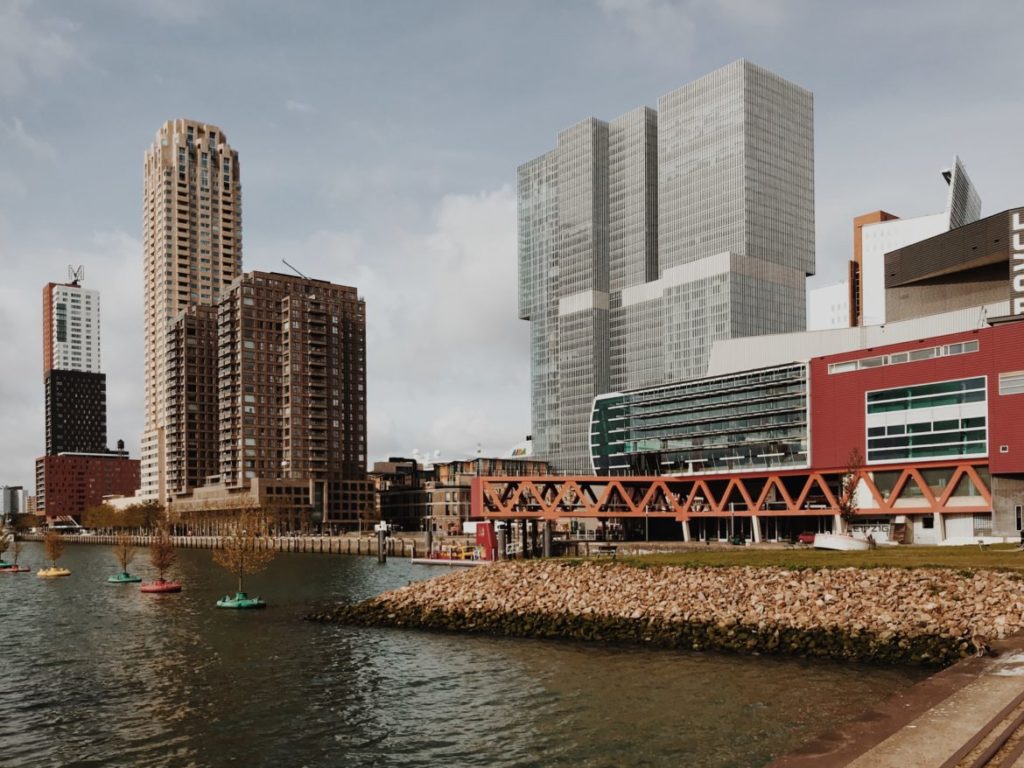 Also, there is a possibility of free visits to the roof terrace of the hotel Nhow. The hotel bar offers a brilliant ambiance to enjoy a drink with your friends while enjoying the Rotterdam skyline. Find out more here.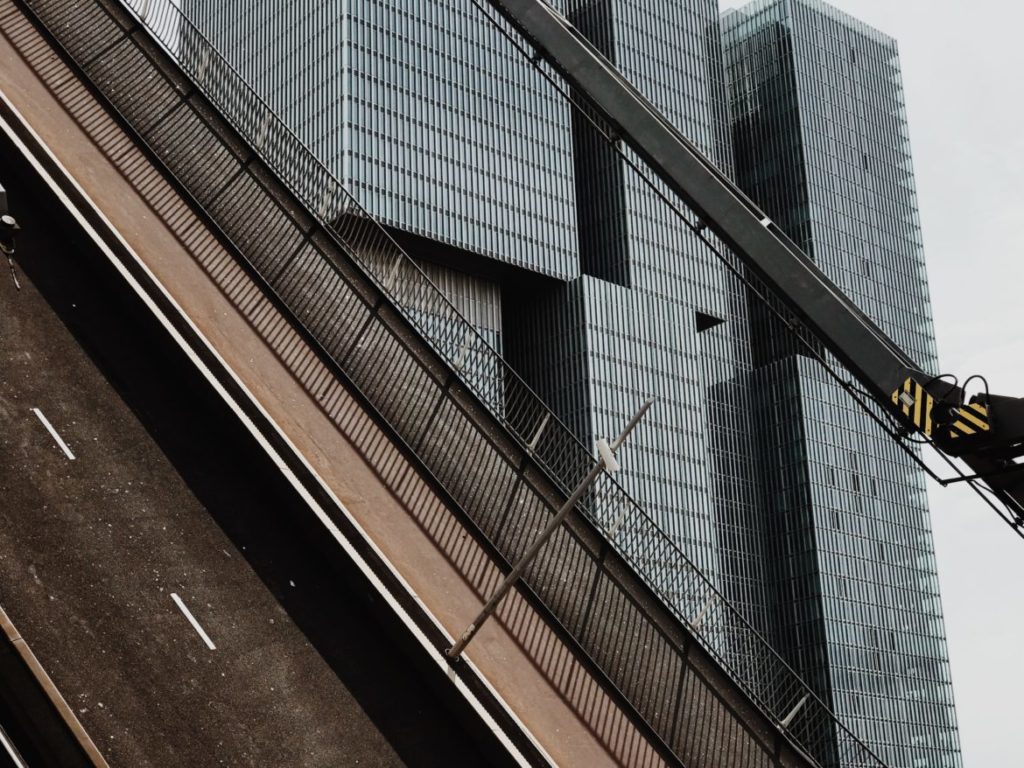 Considering that the building is located near the Erasmus Bridge, Montevideo, and the New York hotel, surroundings make it the perfect place to take nice photos. My favorite view was when you cross the Erasmus bridge. Definitely, Rotterdam is a paradise for people who love architecture and this building is just a small part of what this city offers.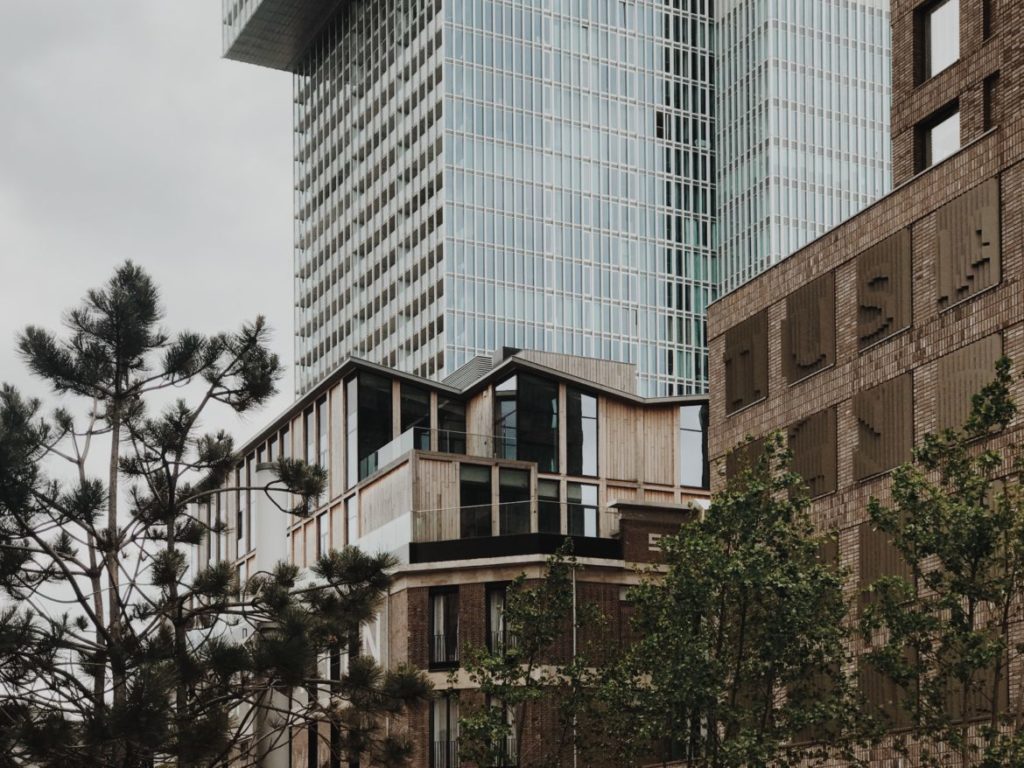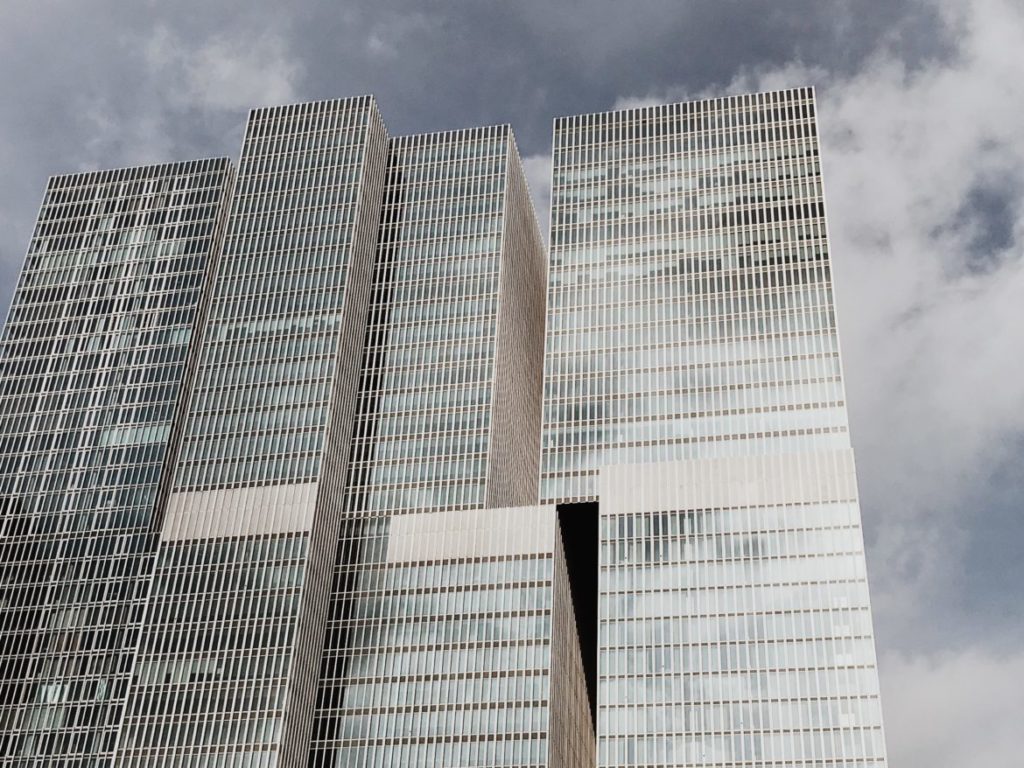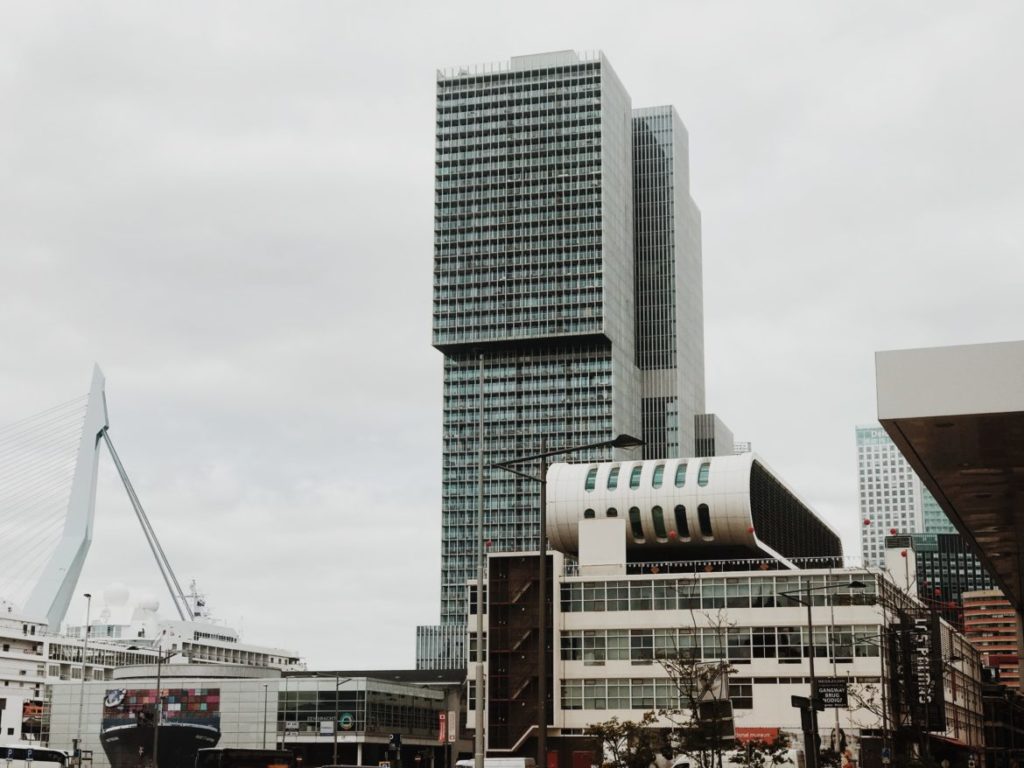 Find out more information about De Rotterdam on: