If you visit Rotterdam, Markthal is an attraction you should not miss. The contemporary architectural design of the building attracts you by approaching this building, particularly painted ceilings. Although newly constructed in 2014, this building has become a symbol of the city. It is located in the very center of the city, near another popular attraction – Cube houses (more information find here).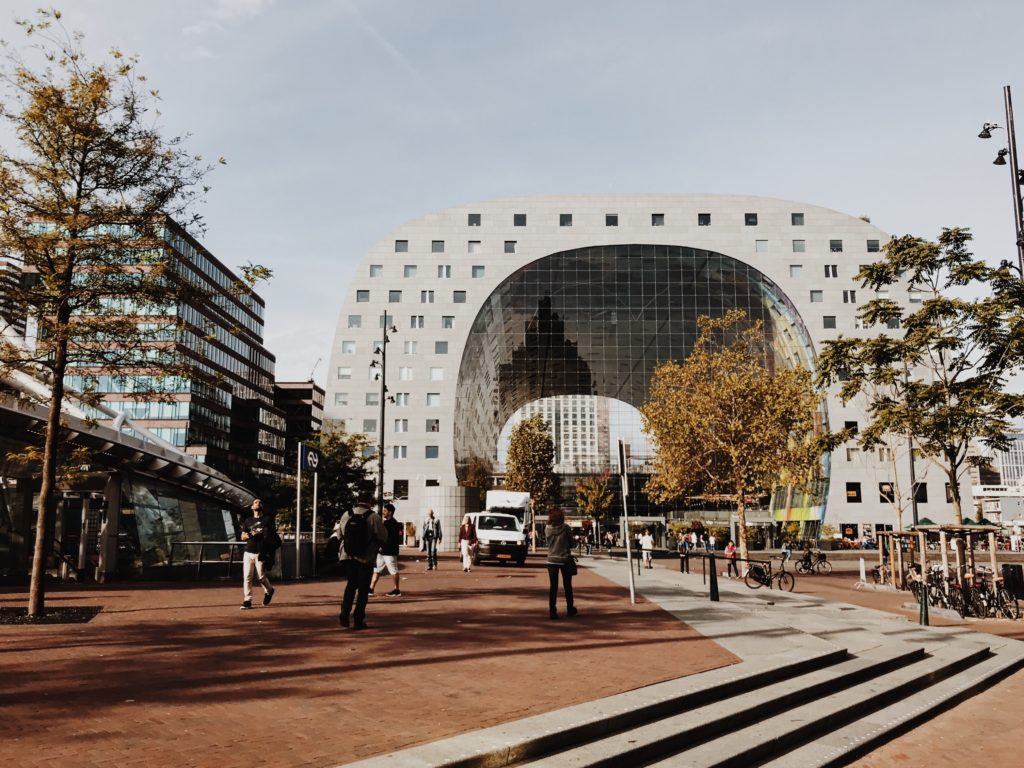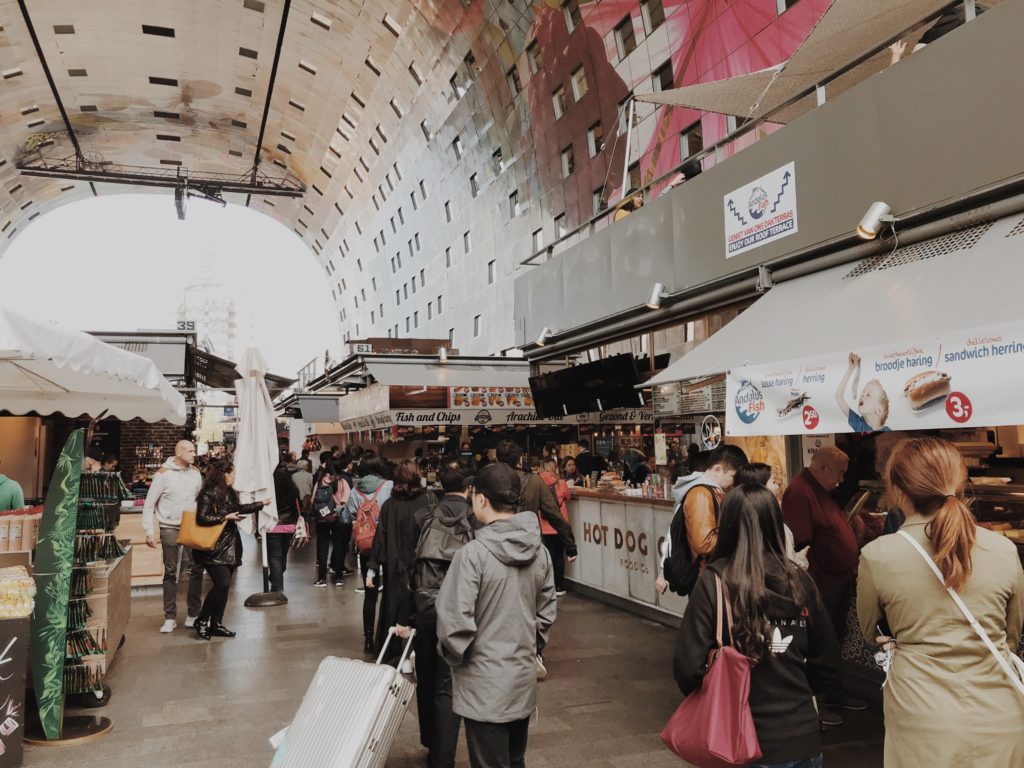 Architecturally stunning
The shape of the building and the colorful ceiling of the marketplace creates a special ambiance. The specialty of this building is its function. While on the ground floor there is a market with various restaurants and shops, in the horseshoe that cover the entire area are flats. This fantastic architectural realization was designed by architects from the office MVRDV.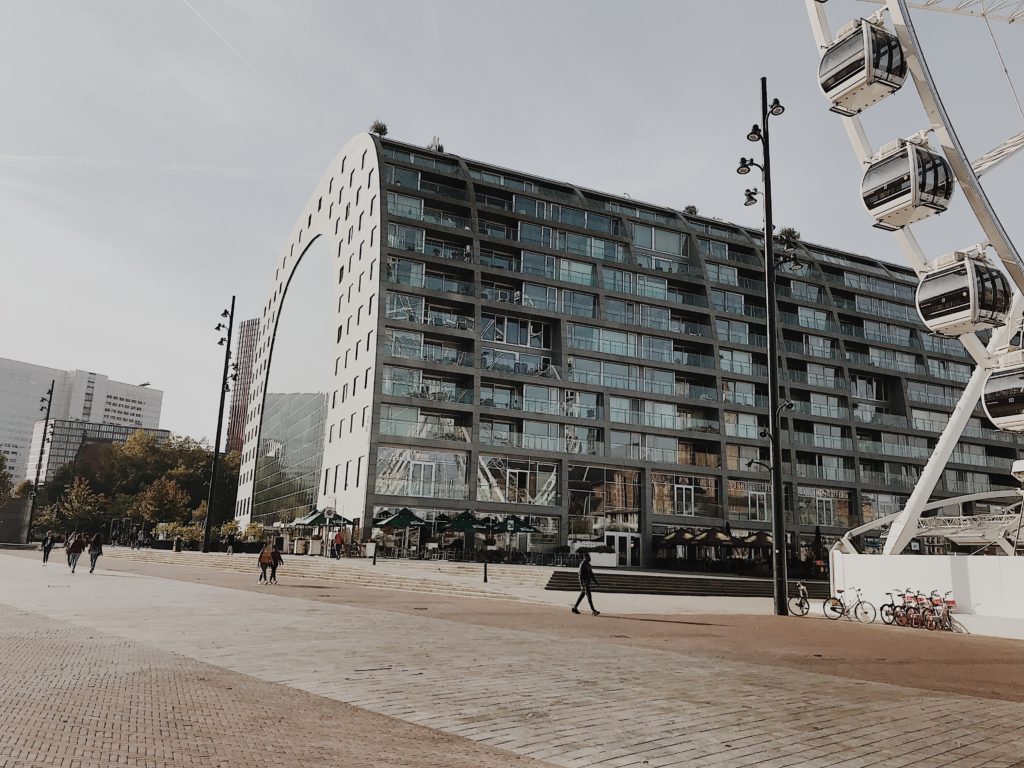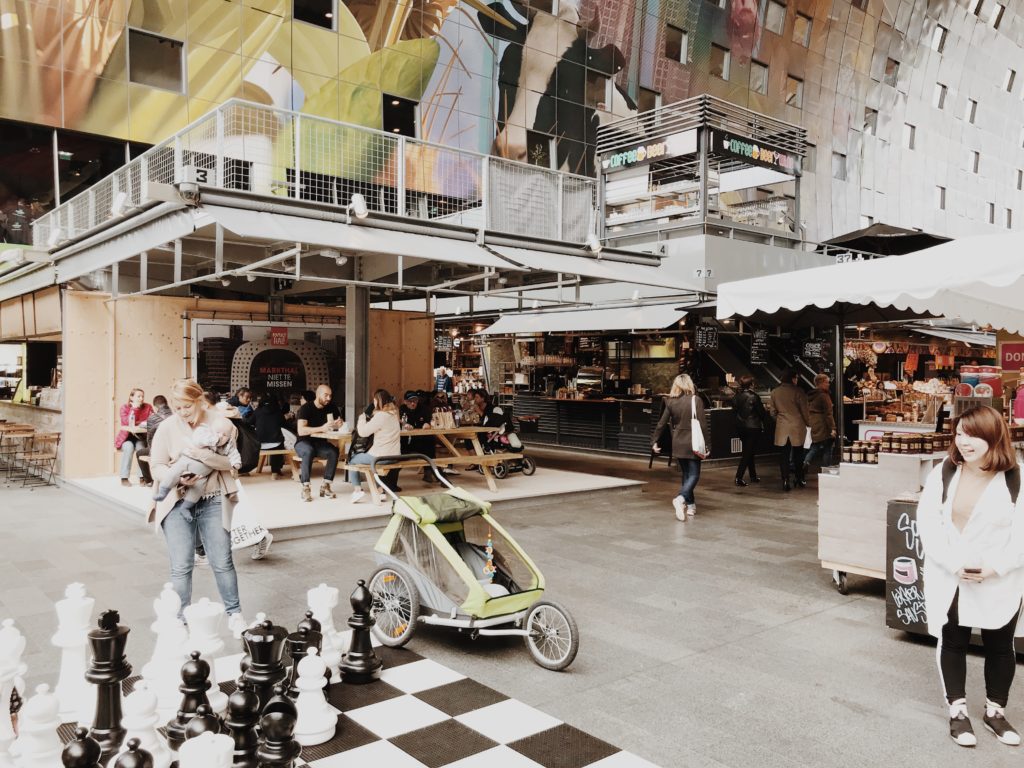 Definitely Europe's largest indoor market
On the ceiling of the building, there are artworks on an area of 11,000 m2. Painted by the artist Arno Coenen who showed fresh products that you can buy at Martkhal. Here you will find fish, bread, vegetables, fruit, etc. The name of this piece of art is 'Hoorn des Overvloeds' (Horn of Plenty / Cornucopia). More pictures and information can be found here.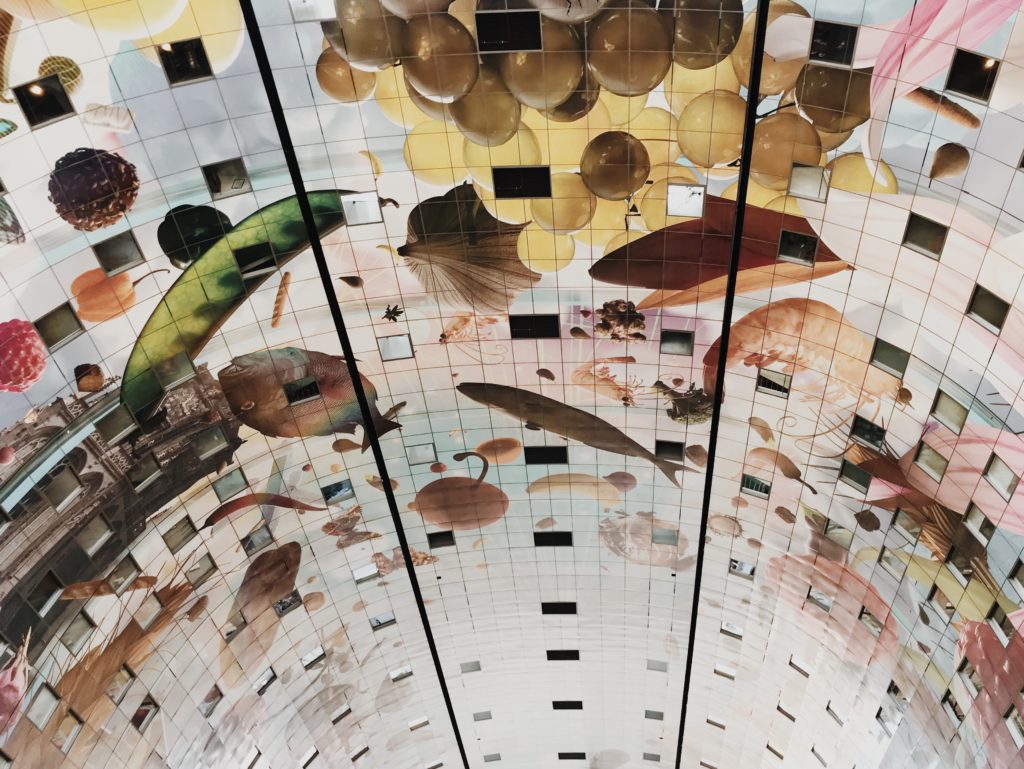 A market to tickle your food senses
When you enter the marketplace you will see rows of stalls of various offers. At each stall you can enjoy free tastings, giving you the opportunity to taste the food before buying. On the ground floor, you will find various shops selling food, cheese, fruit, drinks, fish, local desserts, Japanese food, Turkish food, Italian food, etc. In the basement, there are supermarkets Albert Heijn, Etos and Gall & Gall and a few more shops.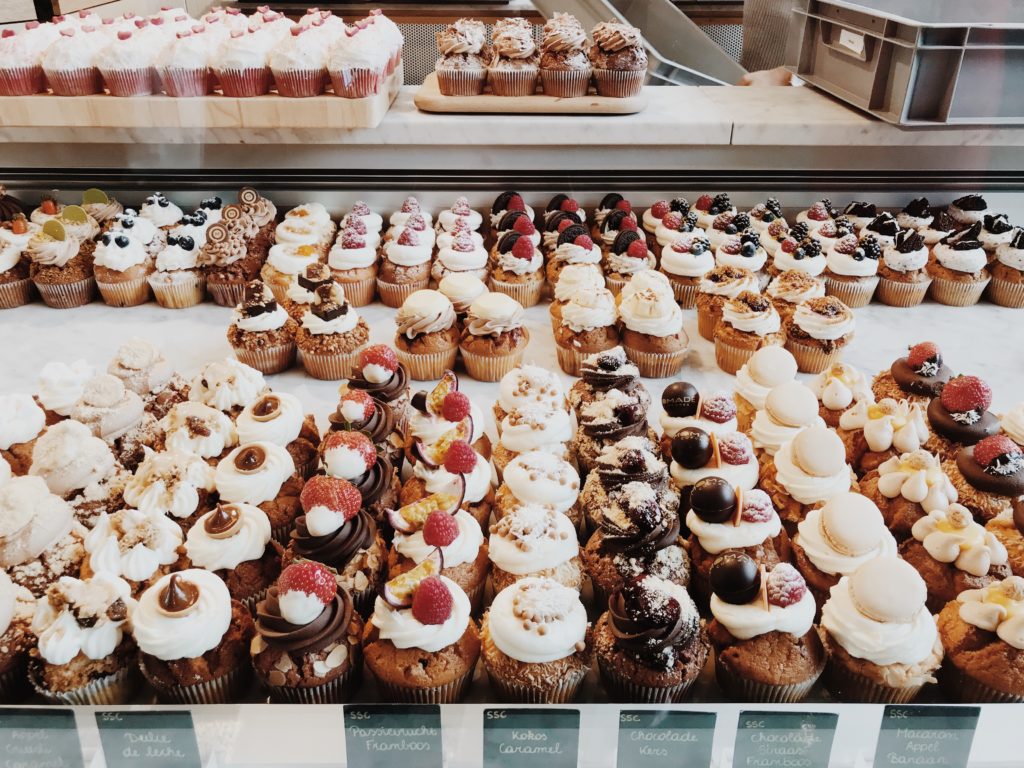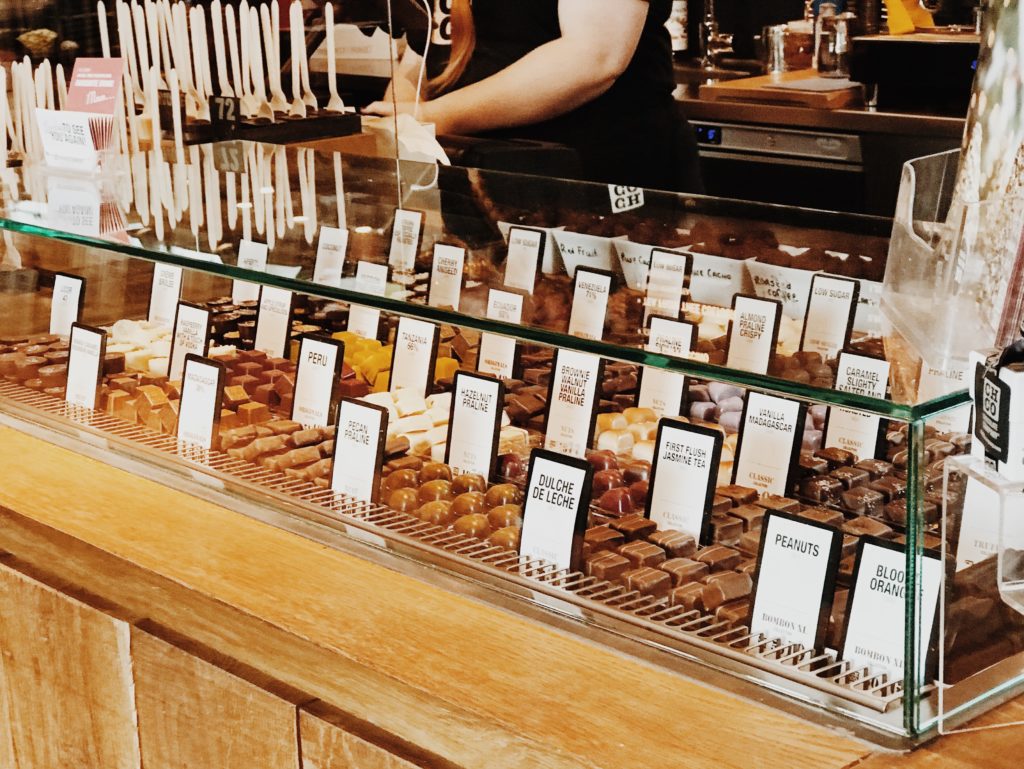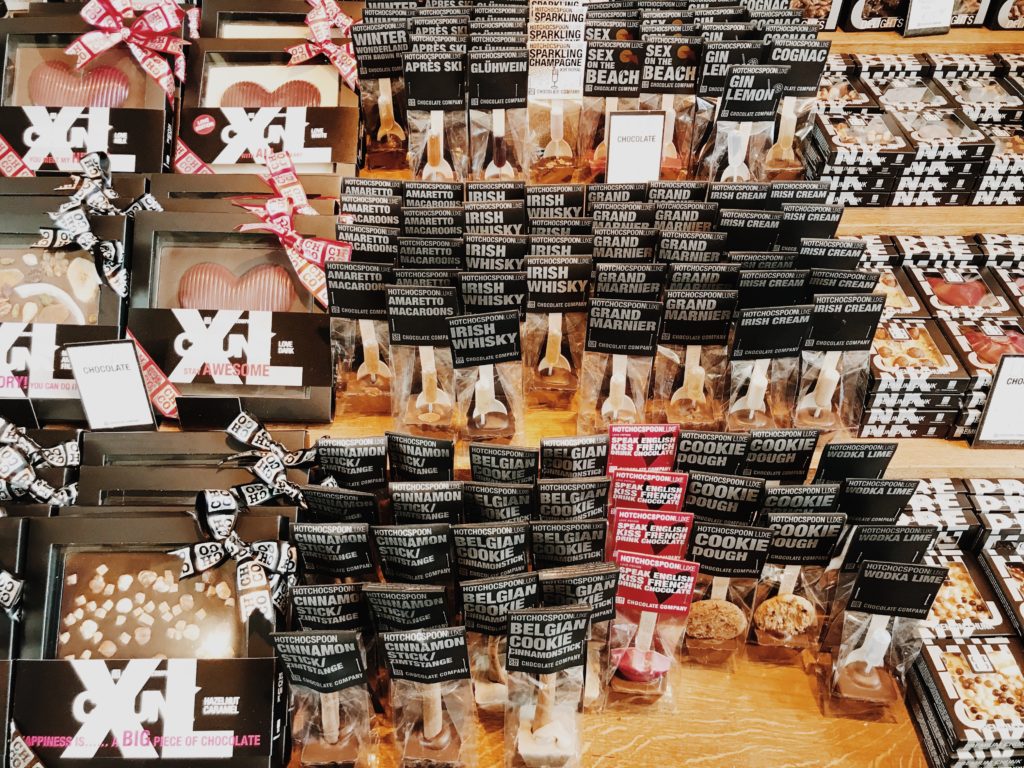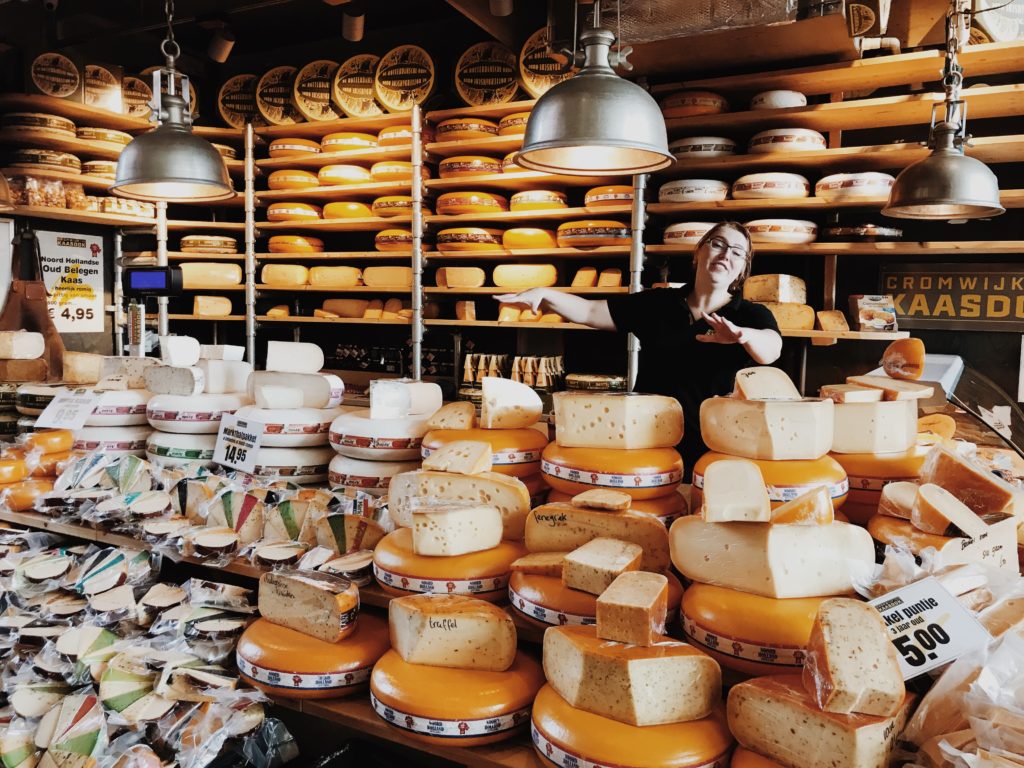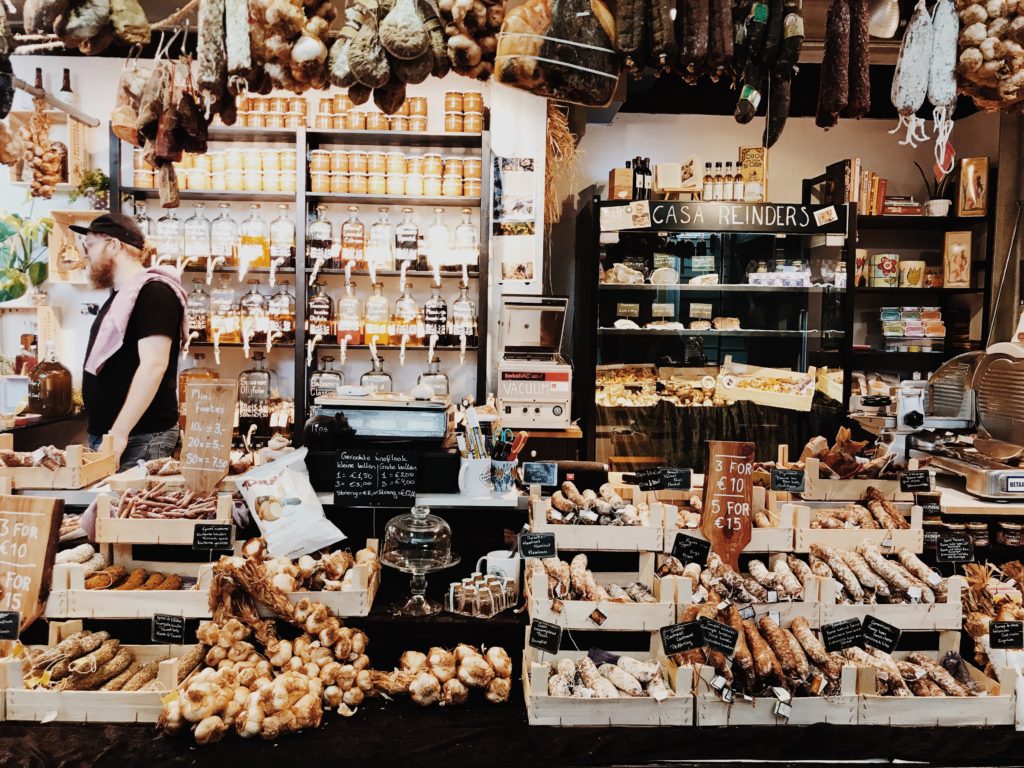 Martkthal – must do in Rotterdam
Simply, if you like food, you will love Markthal. We have often come here to have breakfast or have lunch during our stay in Rotterdam. It was difficult to go somewhere else when the food here was so perfect. I would recommend chocolate sweets that were delighted to us. Also, check Tripadvisor where this place got a very big rating with full delight reviews.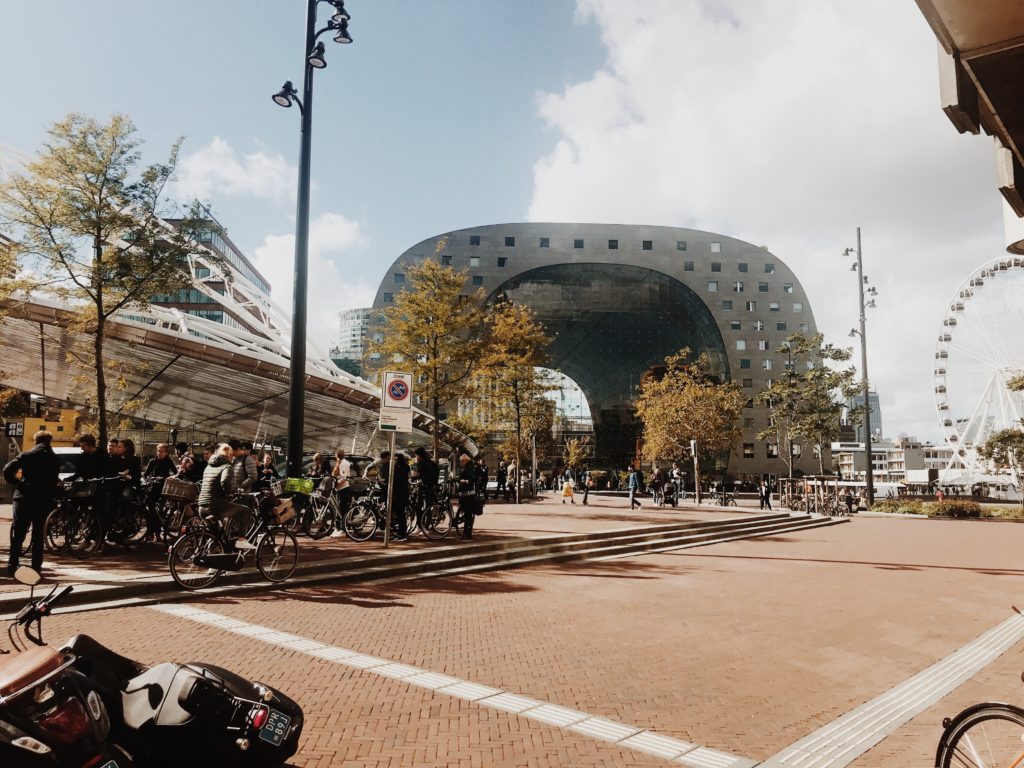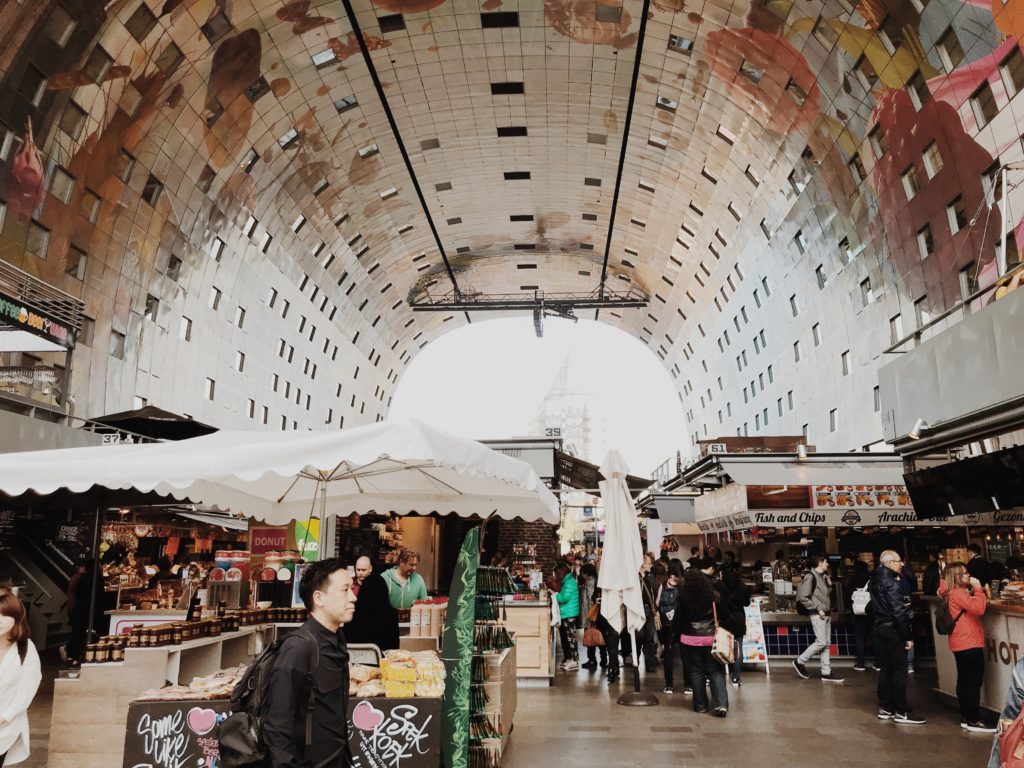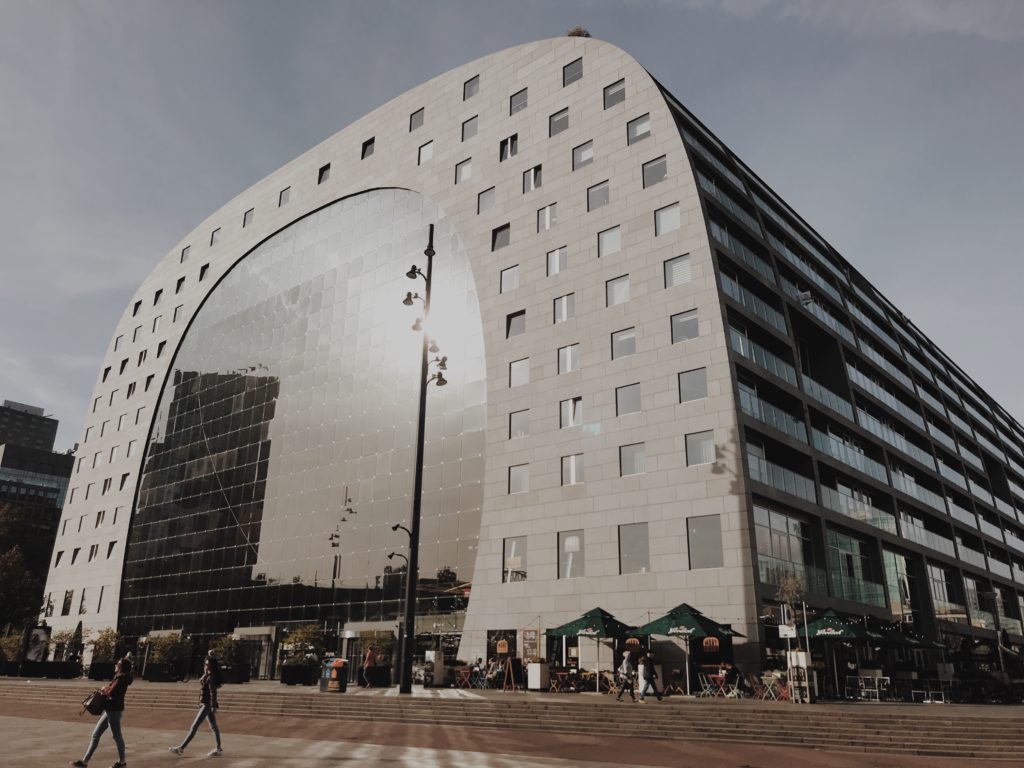 Most iconic buildings in the city
Take a day to explore architecture in Rotterdam. In the last few decades, many new city icons have been designed. The Markthal, De Rotterdam, and Kunsthal were designed by Rem Koolhaas, one of the most accomplished Dutch architects of all time. Do you know why we have a lot of masterpieces of architecture in Rotterdam? Let's go back to the time of World War II. A total of 150 bombs of 50 kilograms and 158 bombs of 250 kilos were dropped in the center of the city. Approximately 2.6 kilometers square was almost leveled and more than 900 civilians were killed by the bombs.
Recommended Experiences
Discover the most beautiful and interesting sights around Rotterdam with Rotterdam Travel Guide Experiences. Find, compare, and book sightseeing tours, attractions, excursions, things to do, and fun activities.
Find out more information about Markthal in Rotterdam on: