Only a 10-minute walk away from the center of Split, there is a small park very unknown to the public as well as tourists. There is a lighthouse Pomorac, a tomb of an unknown seaman, while above it there is a truncated stone relief of seafarers in the battle with the waves. Author of relief is Andrija Krstulović.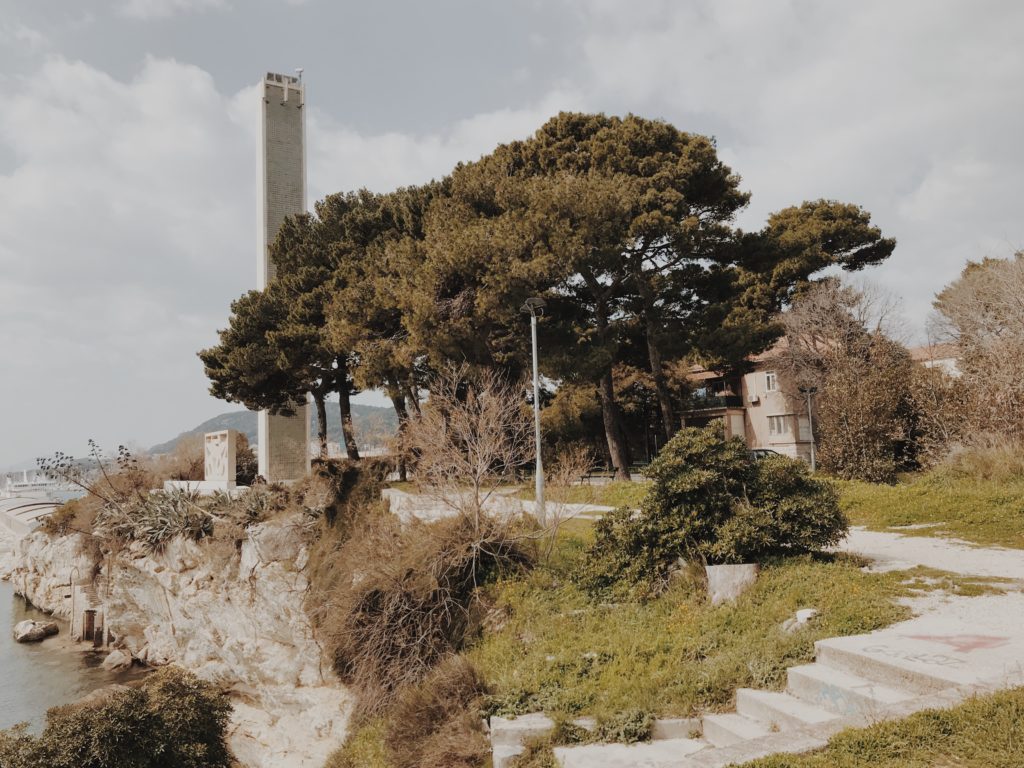 Pomorac Lighthouse Info
The lighthouse called Pomorac is 35.50 meters tall with reinforced concrete structure tower. Rectangular ground floor measuring 1.8x4m. From the narrow side, it's covered with smooth stones plates, but from the wider side is perforated with round glass elements. It has a total of two larger planes has 5,792 glass prisms. The slender vertical lighthouse is in contrast to the horizontal format of the plastic landscape, both laid on the natural setting of the steep slope of the hill over the sea.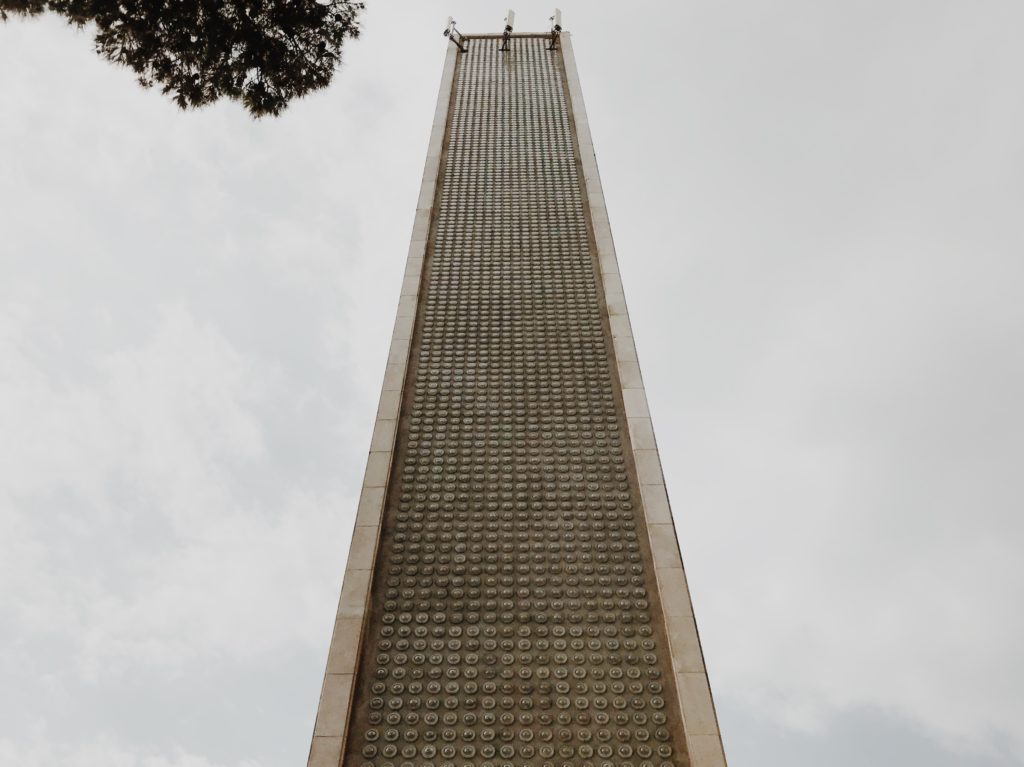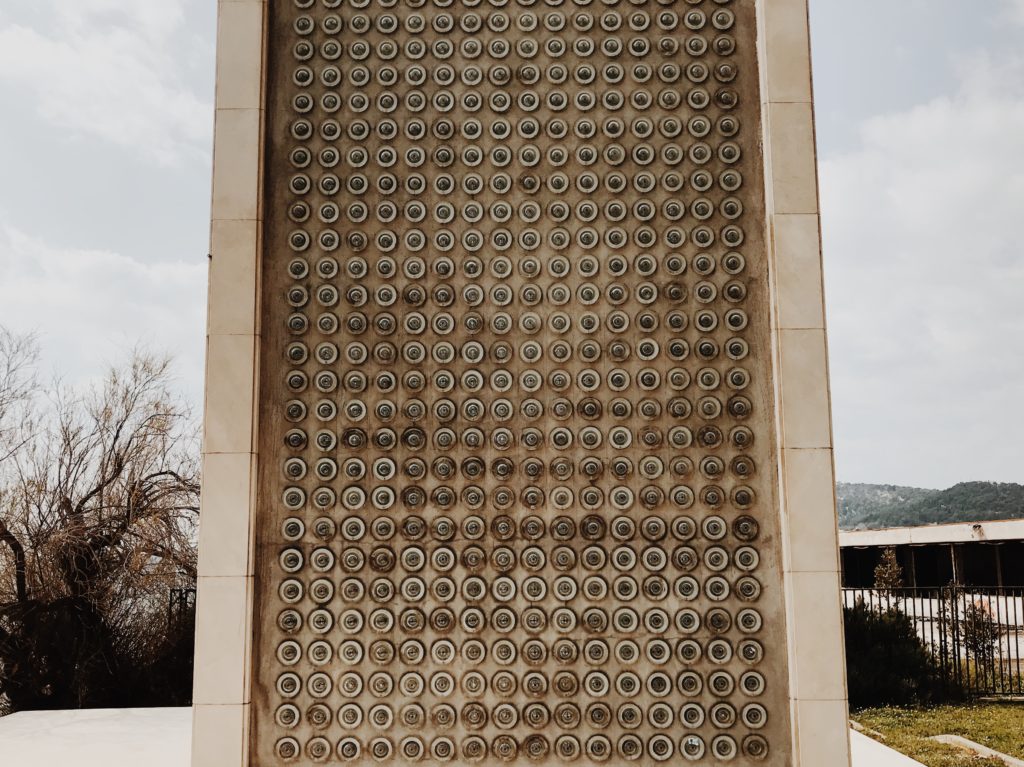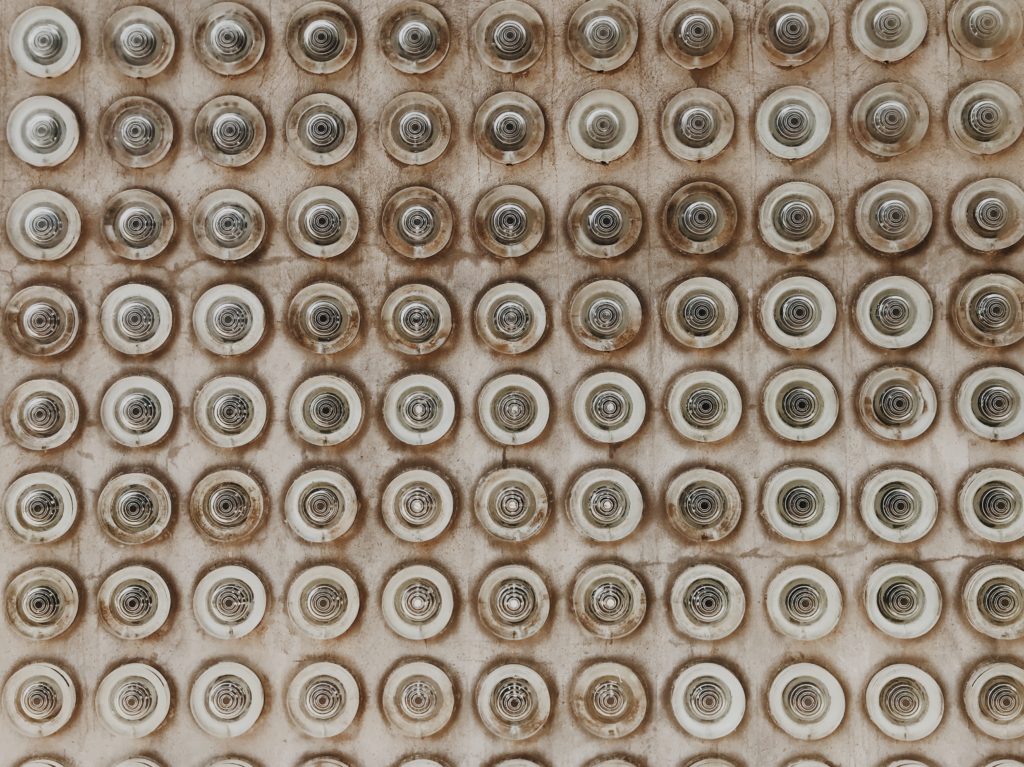 History of monument
The lighthouse was in operation until 1991. Unfortunately, during the Homeland War, the lighthouse got hit by the grenade. A grenade from the Yugoslav Navy's warship. More interesting, the navy of the state who built this monument. After that nobody cared about this place anymore. It was completely devastating and rusty. Nothing has changed until 2013. That year the whole complex was protected as a cultural asset and completely restored. Unfortunately, during our visit to the top of the lighthouse, we saw the antennae of mobile operators. Although it is difficult to notice it, somehow it ruins the beauty of the whole lighthouse. Lighthouse Pomorac is designed by Ivan Carić and Paško Kuzmanić.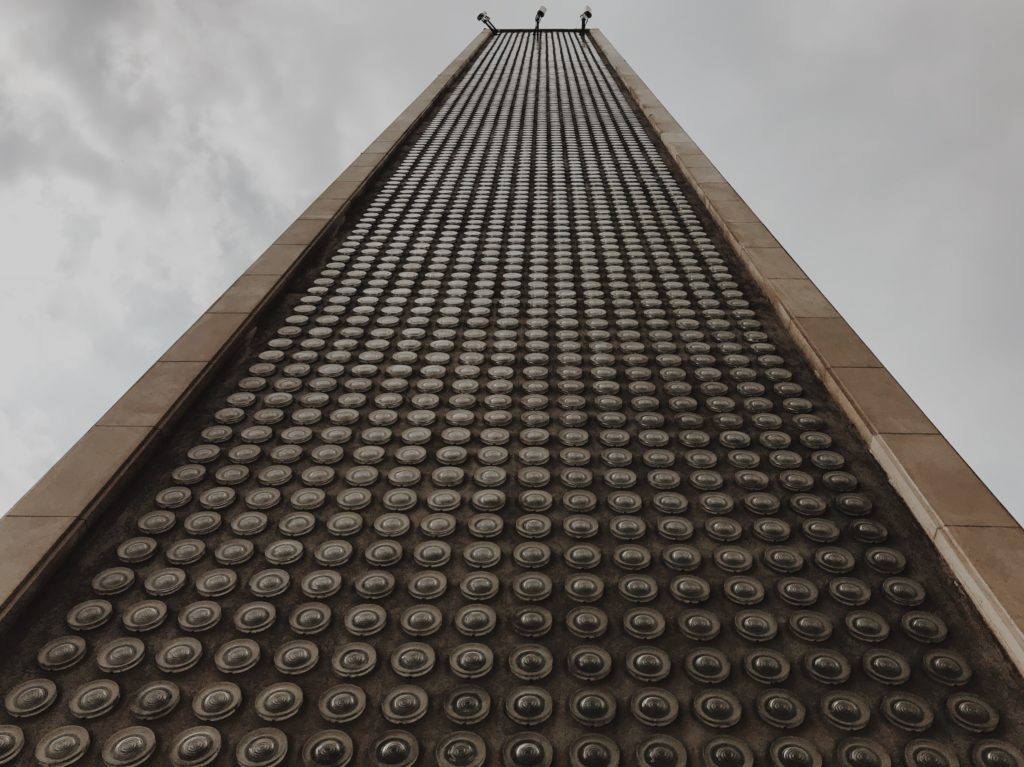 Lighthouse Pomorac, a calm and relaxing place in the city
Maybe the biggest advantage of this place is the sea view itself. Along the edge of the sea, there is a pair of benches who is perfect for relaxation. Also from there is possible to see a new part of the Split harbor. Currently empty but when tourist season starts it will be full. Definitely, if you have free time during your vacation in Split, we recommend visiting that place.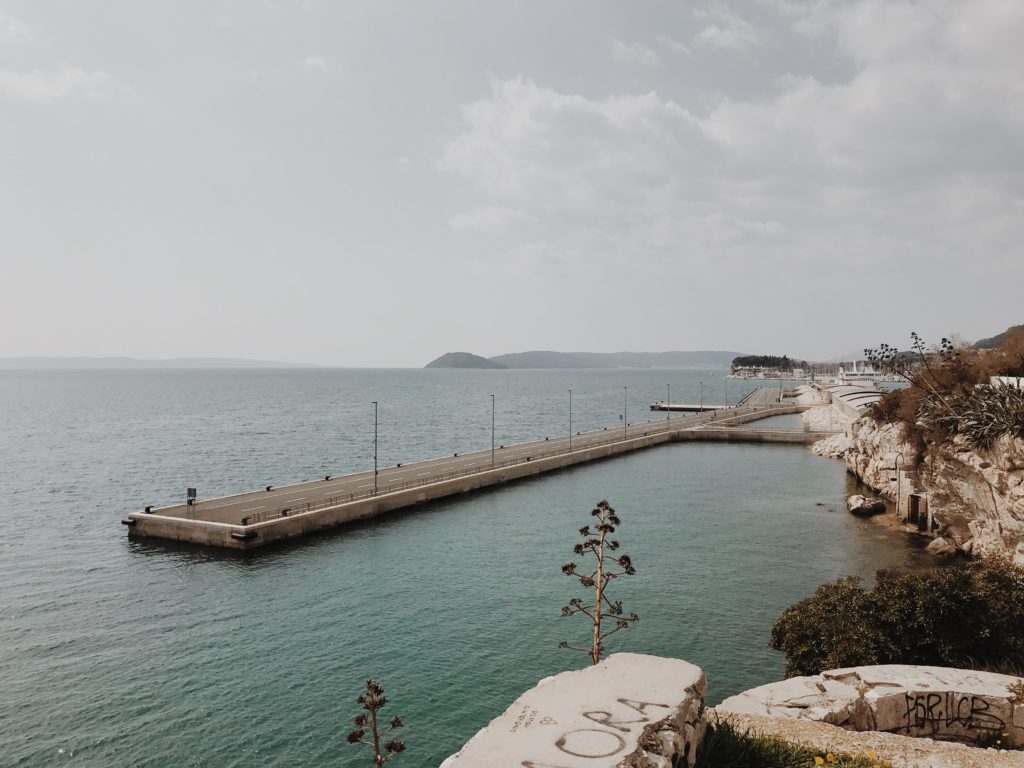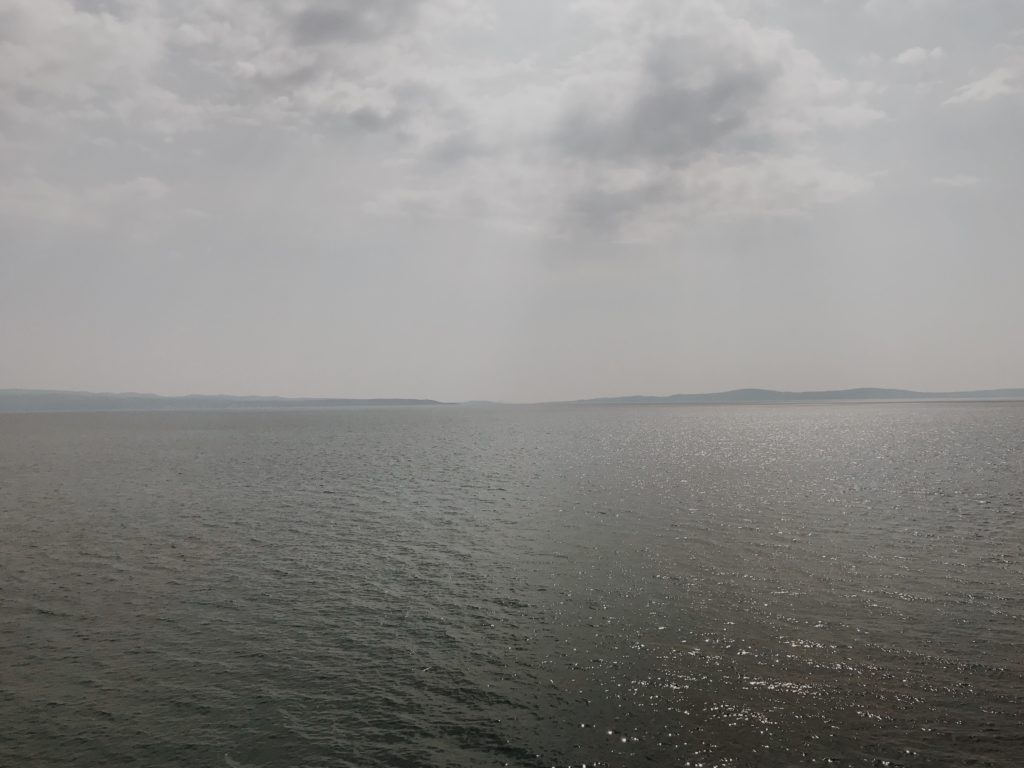 Similar places to visit in Split
Discover the most beautiful and interesting sights around Split with Split Travel Guide.
Recommended Experiences
Discover the most beautiful and interesting sights around Split with Split Travel Guide Experiences. Find, compare, and book sightseeing tours, attractions, excursions, things to do, and fun activities.
Find out more information about lighthouse Pomorac on: