Coming the spring and in the warmer days, we are looking for places in a city of Split with outdoor seating and drinking coffee. One of them is the next one called Perivoj. It's not located immediately in the old town, but very close. Actually, just 10 minutes walk from the Diocletian's Palace. The most important part of the restaurant is a park or perivoj, a green oasis with aromatic Mediterranean plants, palm trees, cypress, roses, etc. In the middle of the park, there is a large stone fountain with golden fish of white stone.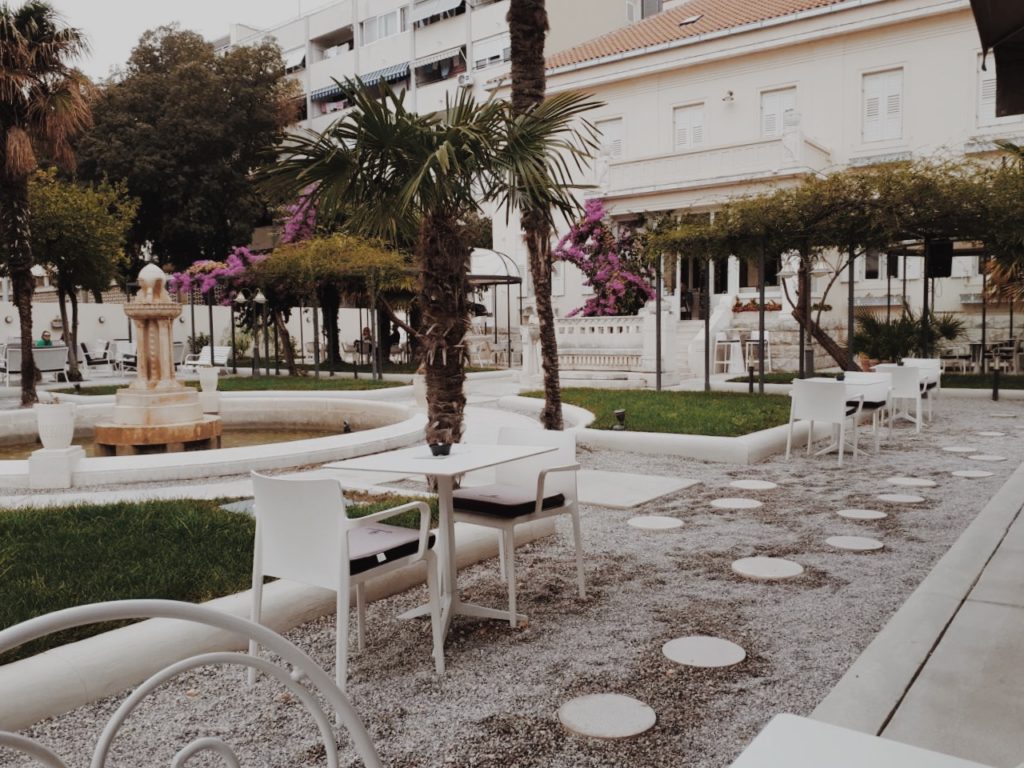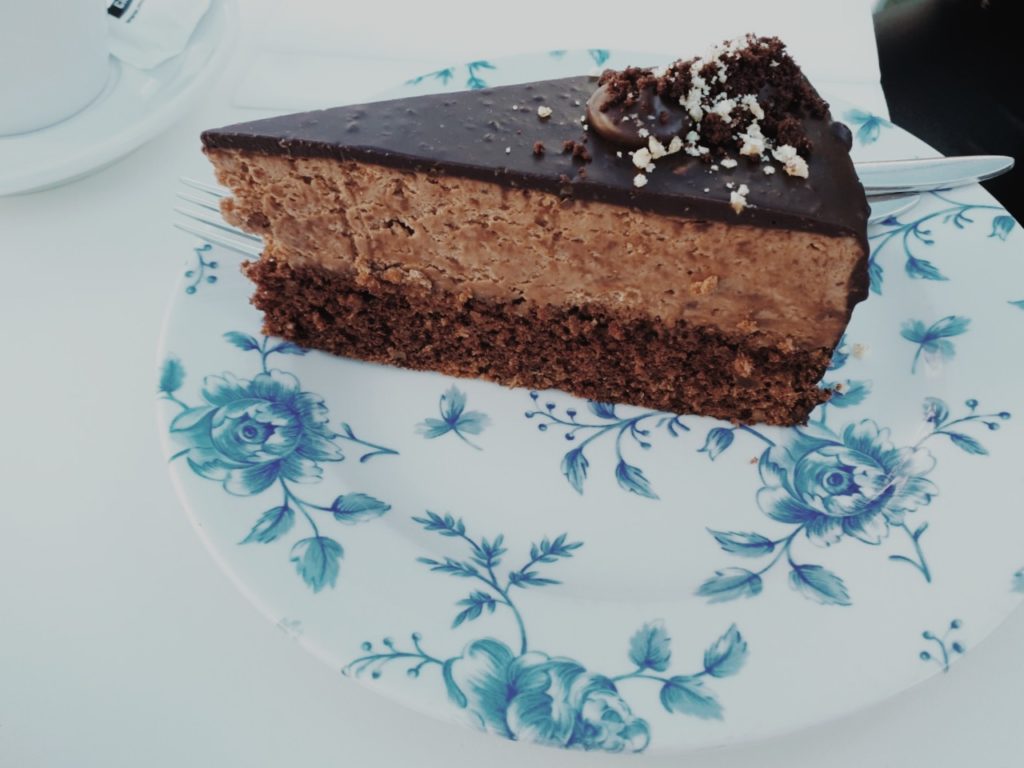 Awesome historical place as a restaurant
Before, the house was a family villa designed by architect Kamil Tončić in 1922. The house is very interesting because it was built in the style of the Secession. The most interesting faces are definitely south-facing, which features a glazed veranda, various reliefs, stone pillars, etc. The interior is very small, but interesting because it has details of the original interior from the twentieth century.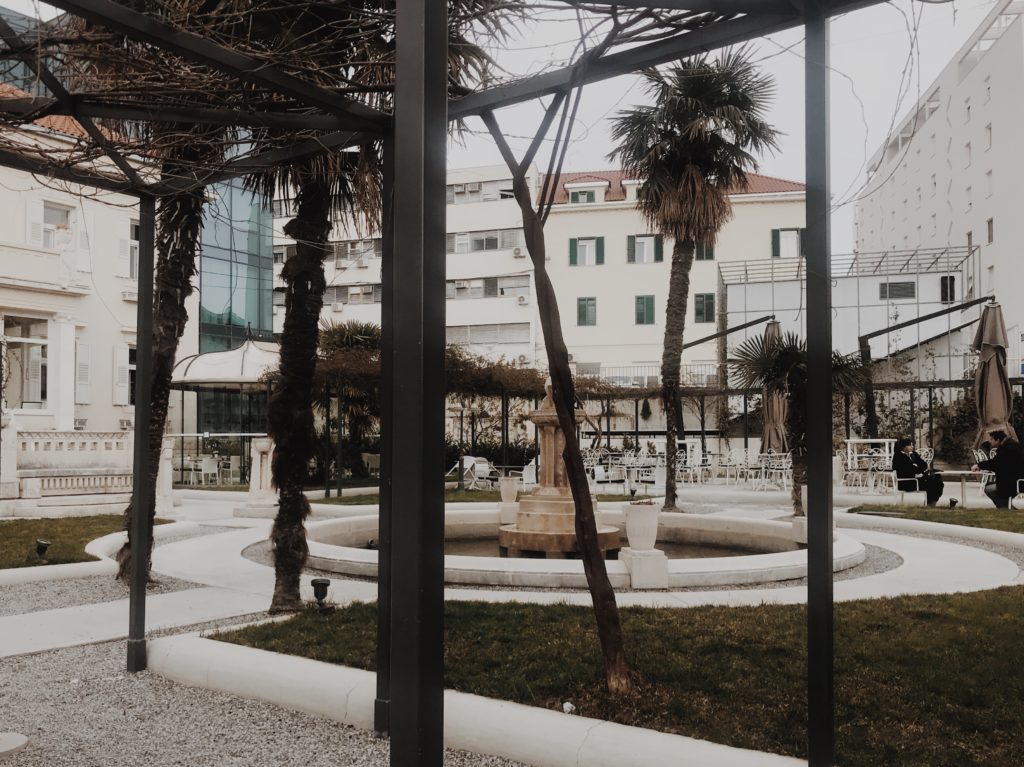 Restaurant Perivoj Menu
I always stop here for a cup of coffee and cakes. My favorite cake is tiramisu. The choice of cakes is not so big, but all offered are very tasty. If you are coming for lunch, I would like to recommend that you take a three-course meal. The price for one person is just 100 kuna. The offer of dishes is mostly Mediterranean although during the last visit we saw a featured offer of pizzas. On TripAdvisor, they received a great rating of 4.5 (link).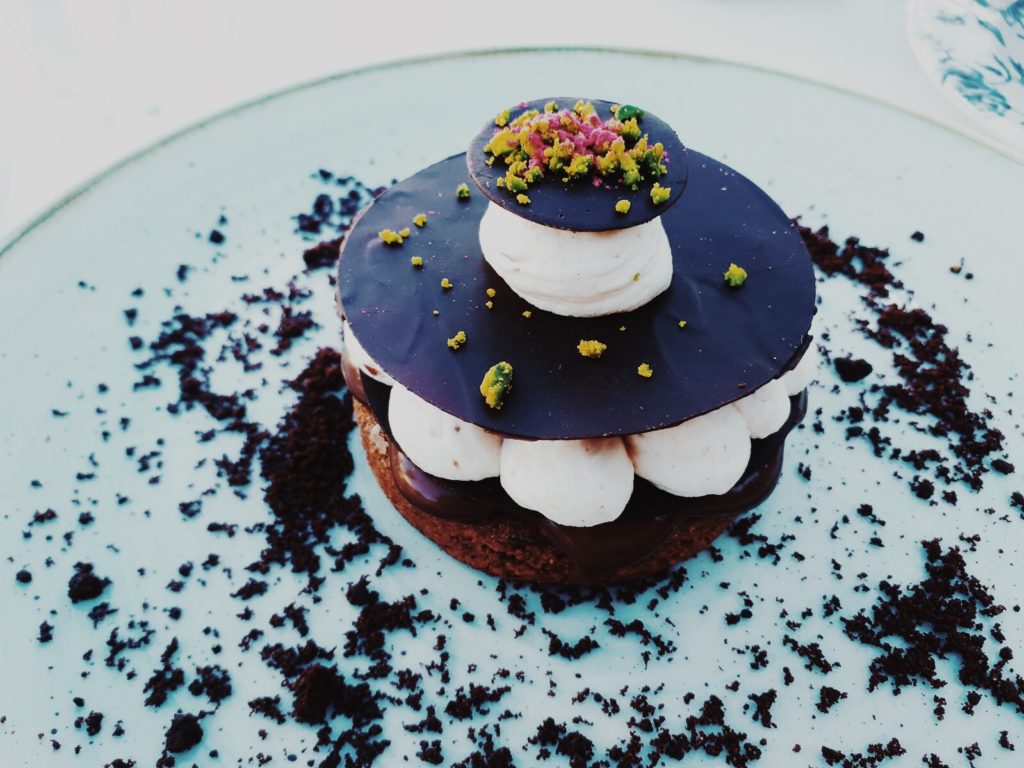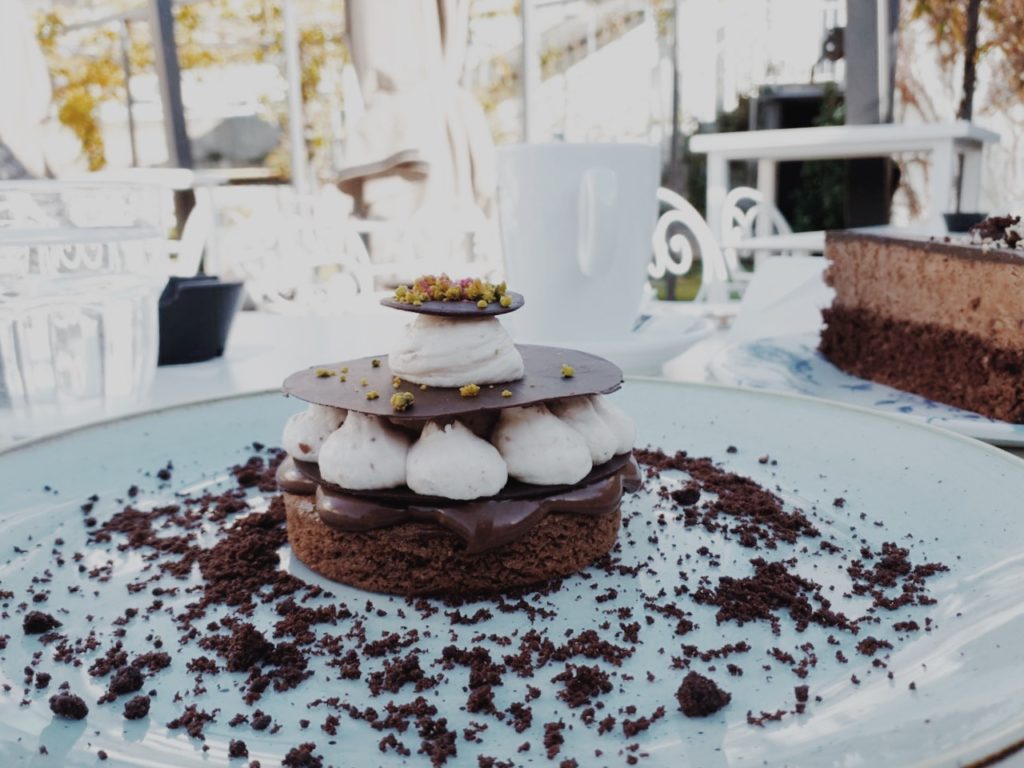 Relaxed setting in an airy garden
The staff was always very professional and pleasant. They had high knowledge about food and wine. During beautiful sunny and warm days, it is definitely a place you have to visit. At the same time here you will be protected from city noise as well as having the opportunity to eat something delicious. I love to come here every month with my family or friends.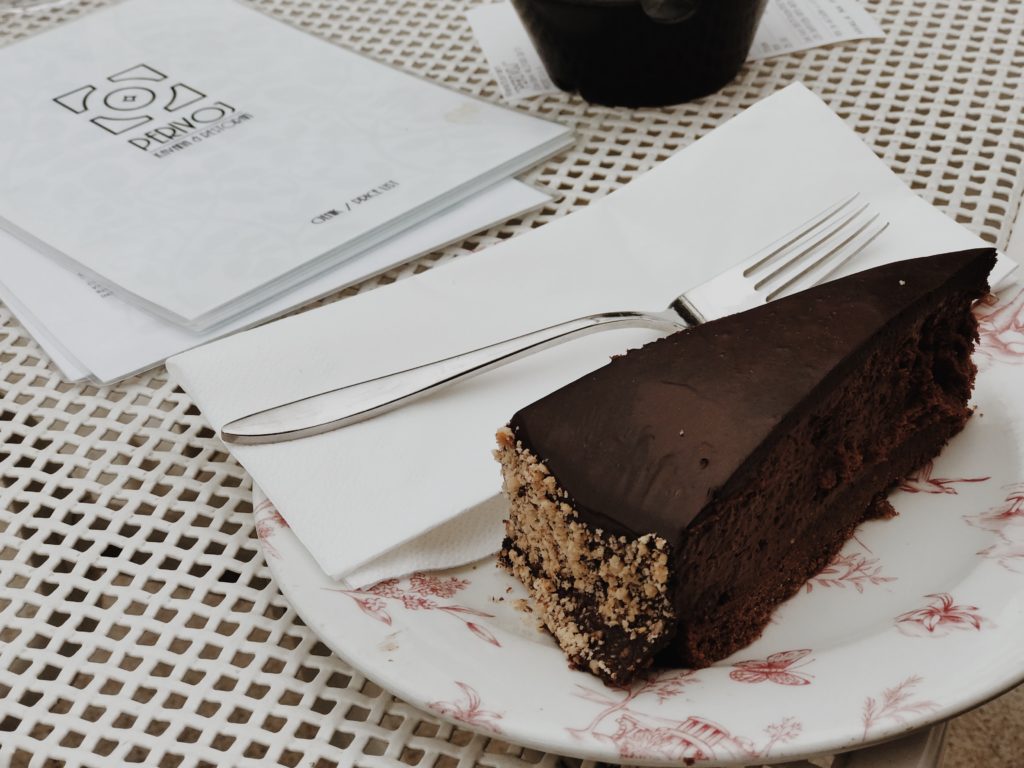 The best places for desserts in Split
Recommended Experiences
Discover the most beautiful and interesting sights around Split with Split Travel Guide Experiences. Find, compare, and book sightseeing tours, attractions, excursions, things to do, and fun activities.
Restaurant Perivoj Split – Social Media
Find out more information about Restaurant Perivoj Split on: