Try the most famous Czech cake Trdelnik you can almost anywhere in the world. But chimney cake (Hungarian: Kürtőskalács) that is very similar, it's so hard to find it outside of the Hungarian border. However, now is available in Split. More specifically, in Škartoc Split Pastry Shop.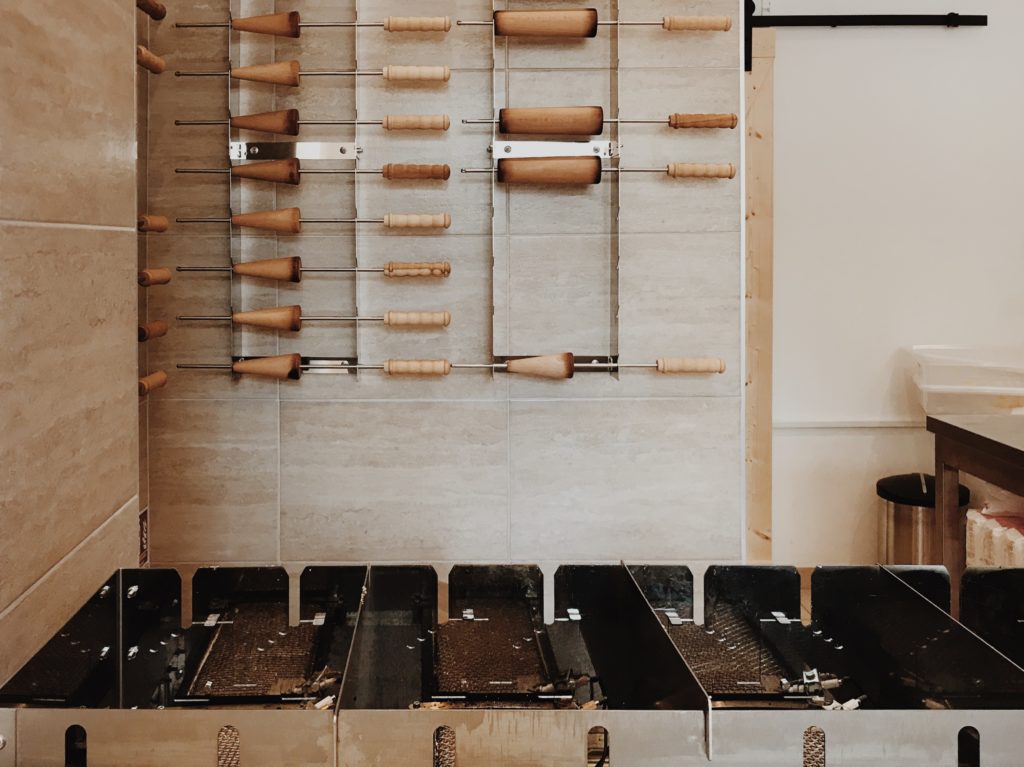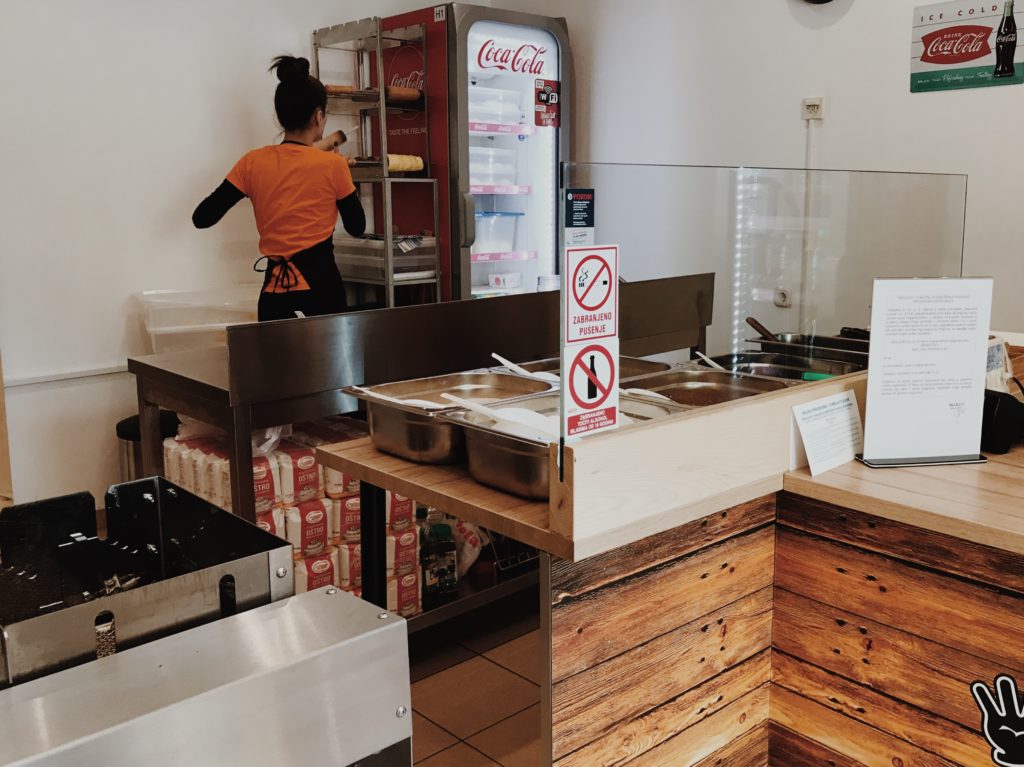 A must-visit bakery
Delicious chimney cakes made fresh when you order! There is no seating, but this is basically a street food stall. While I was waiting for caramelized sugar to cool down, the owner spoke with me very friendly. It is a favorite dessert because many coming back after the first try.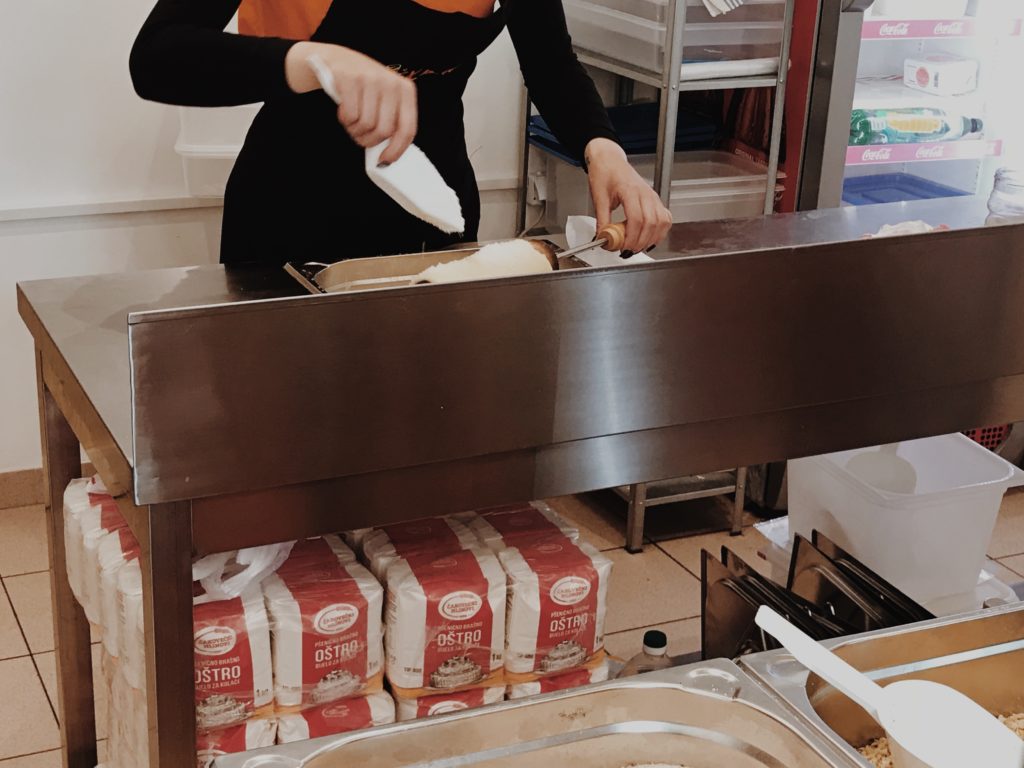 You can get a variety of toppings in Škartoc Split
During the baking process, chimney cake caramelizes and forms a shiny, crispy crust. The surface of the cake can then topped with additional ingredients such as Nutella, jam, hazelnut, sugar, vanilla, chocolate, etc. I have chosen a combination of chocolate with Oreo biscuits and I really liked it. It had a good crisp caramelized layer on the outside, and soft, bready dough on the inside. They have a very good selection at fair prices.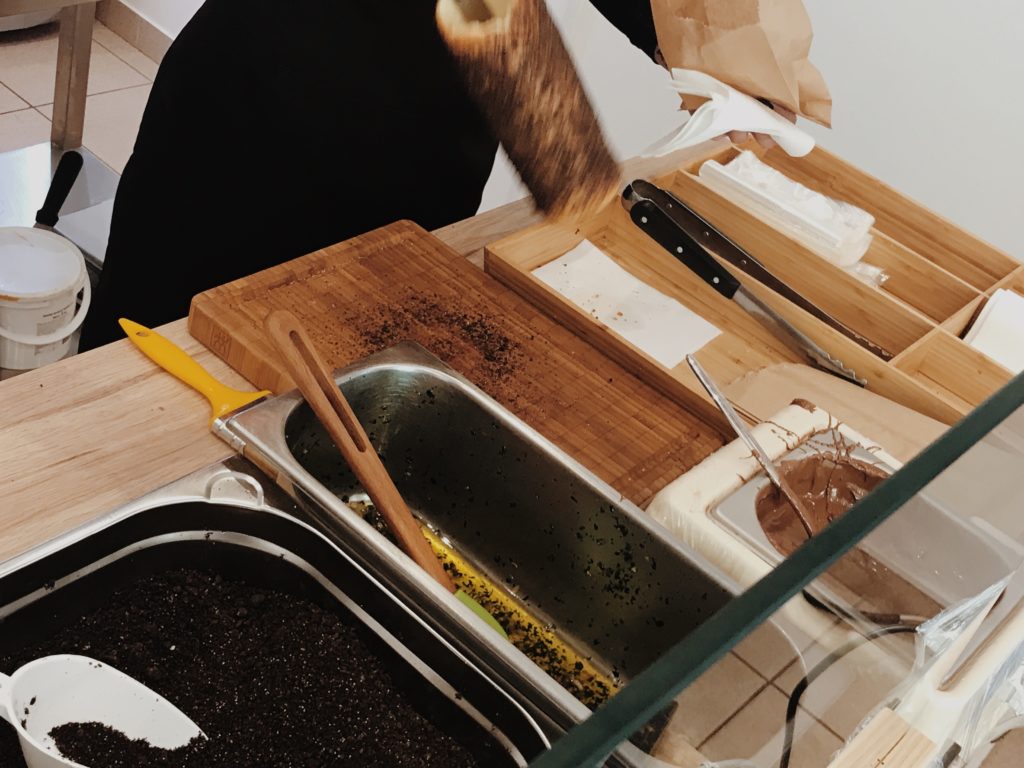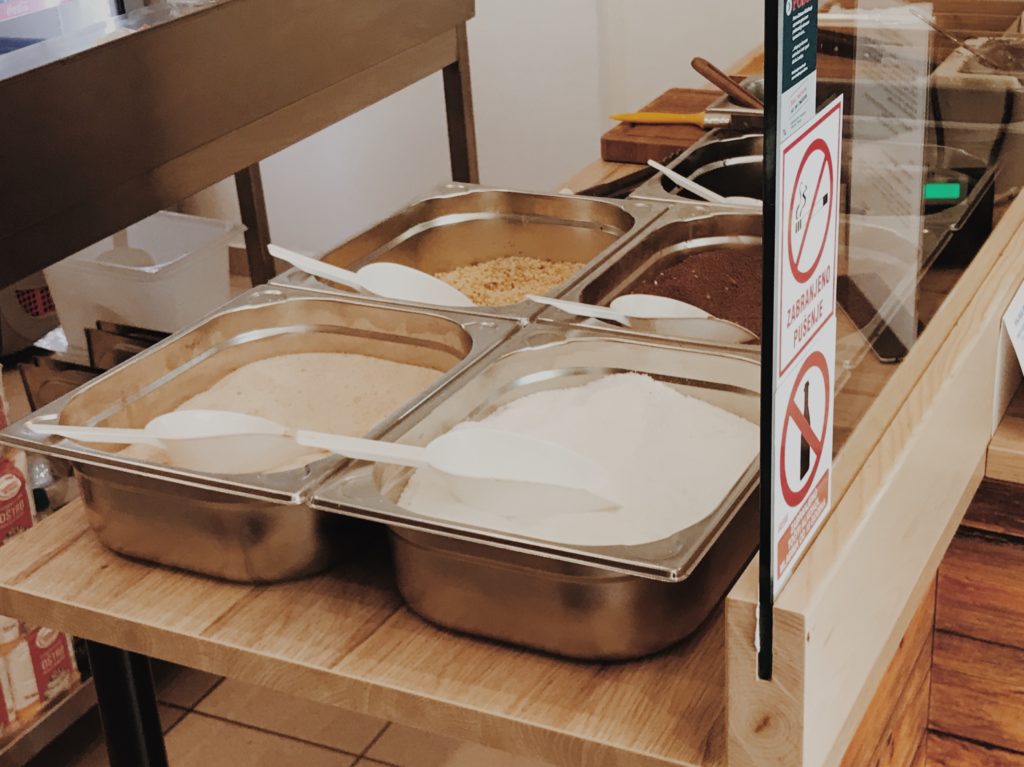 History of the chimney cake
Otherwise, this traditional Hungarian cake originates originally from Transylvania. The first recipe was found in a cookbook of Countess Maria Mikes in 1784. Until recently, chimney cake had almost forgotten. However, with the arrival of tourism in Hungary, this gastronomic tradition gradually found its way back. Before that, it is the only preserved in the Hungarian rural communities. Today chimney cake is part of the European gastronomic scene.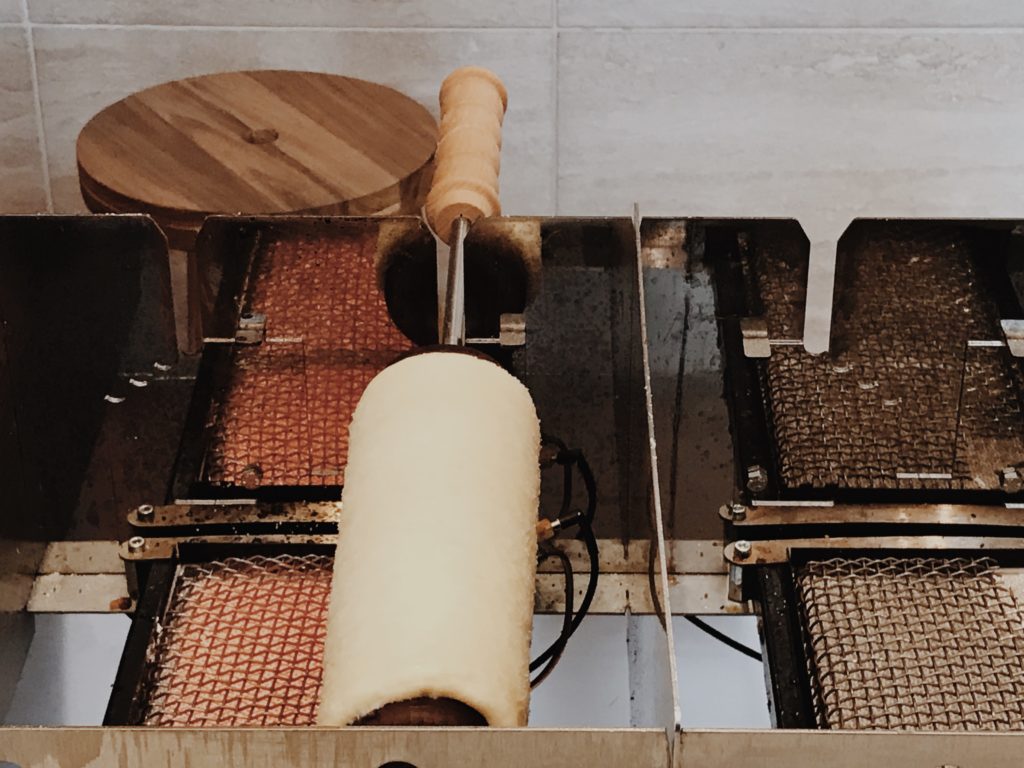 Delicious, authentic local food
I believe this cake will be very well accepted by the local people. Actually, it is a must-visit bakery that epitomizes the kindness and hospitality of the Croatian people. Someone who buys a cake for the first time buys one to try and then usually returns and takes a few more pieces. The staff is very friendly and the owner can also speak German and English.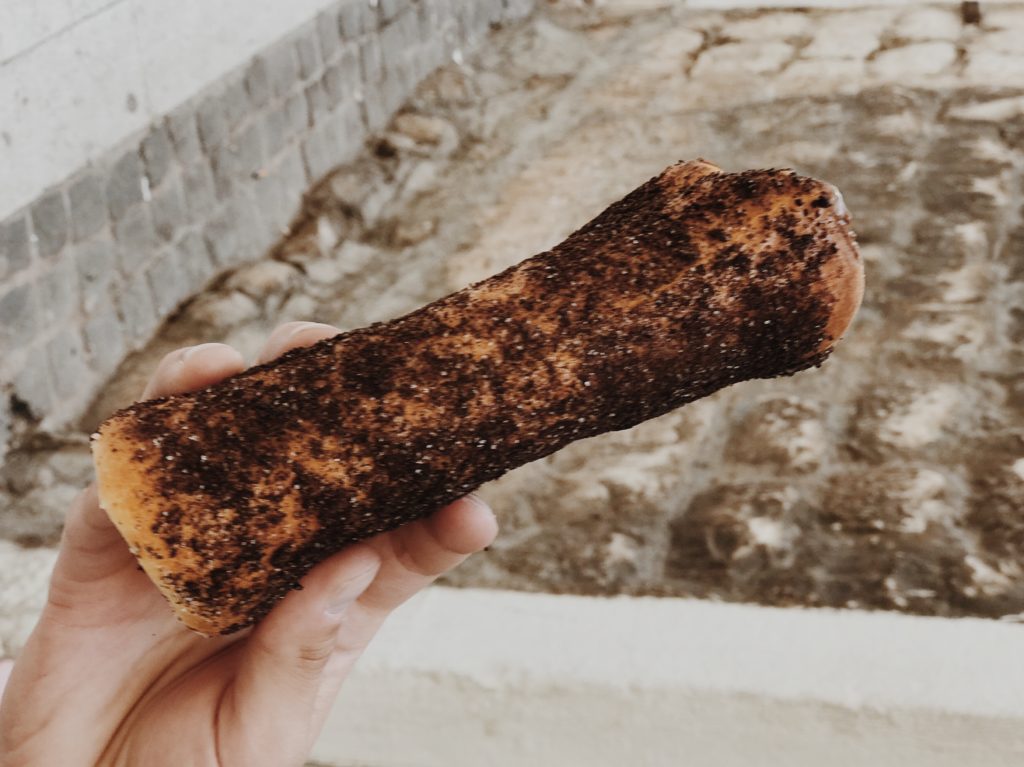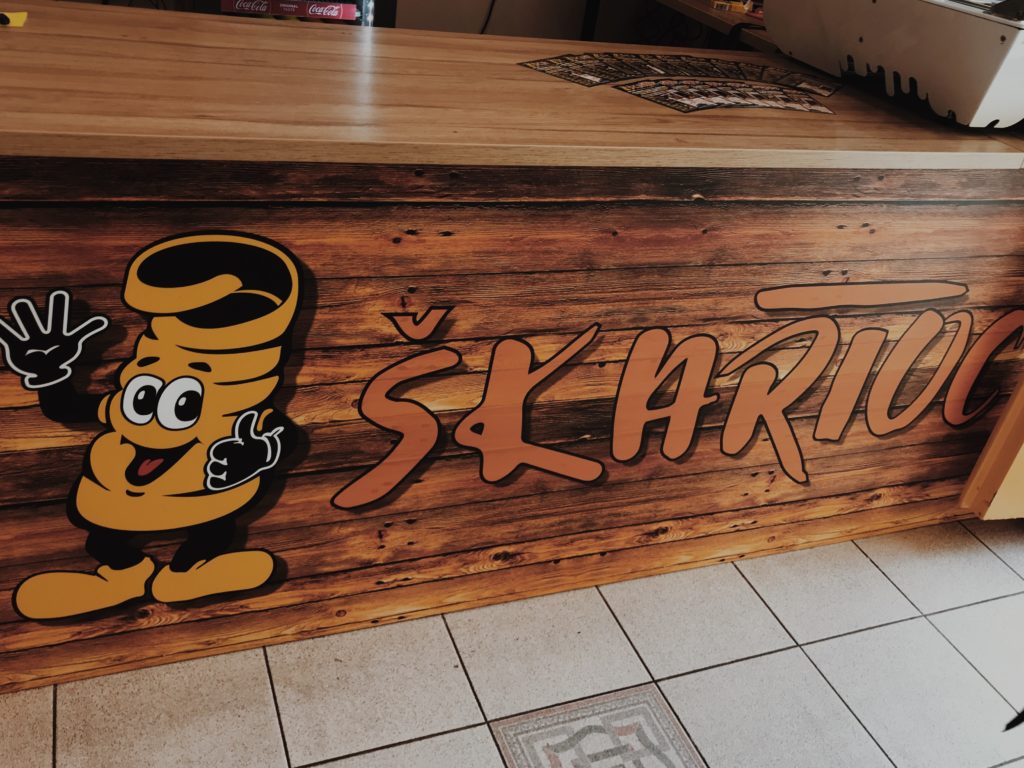 The best places for desserts in Split
Recommended Experiences
Discover the most beautiful and interesting sights around Split with Split Travel Guide Experiences. Find, compare, and book sightseeing tours, attractions, excursions, things to do, and fun activities.
Škartoc Split – Social Media
Find out more information about pastry shop Škartoc Split on: