If you ever come to Belgium, two things you have to try are the Belgian chocolate and Belgian waffles. In this post, I will write about Belgian chocolates, more specifically about a shop where you can buy any kind of chocolate you want. It's about a La Belgique Gourmande shop.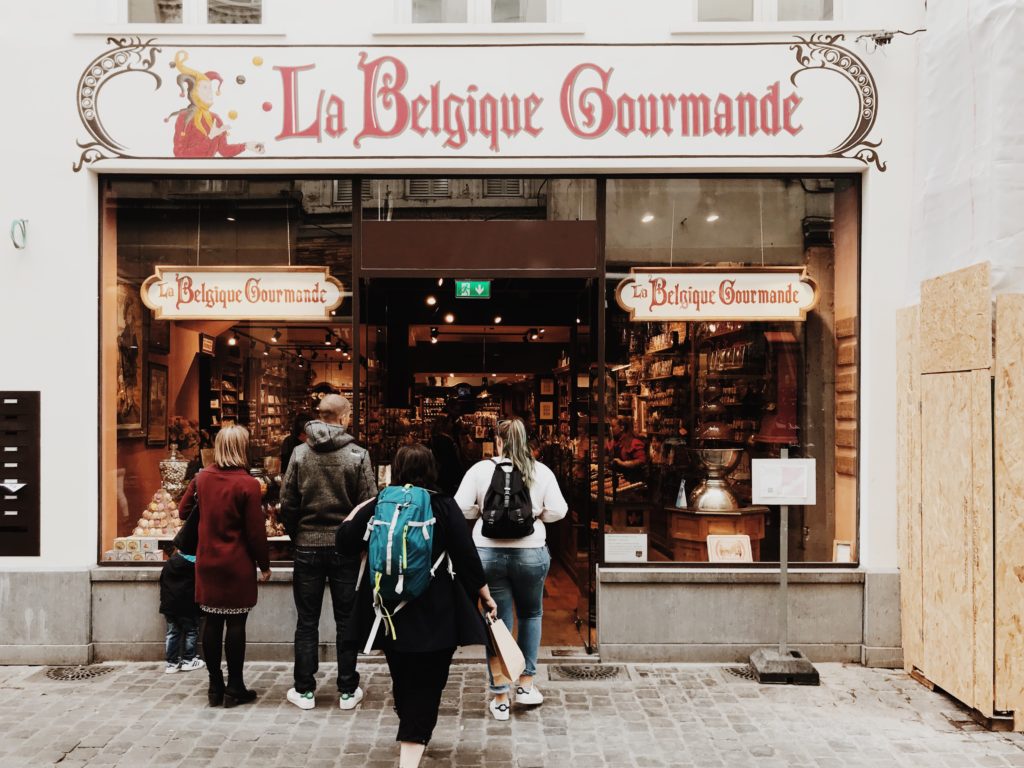 In fact, the entire center of Brussels is full of similar shops, but La Belgique Gourmande really stands out from others. The reason is because of the beautiful design of the store and because of the wide range of products. Actually, the first thing that caught my eye was a very nice shop window. The store has an old charm because it is one of the oldest shops in the street.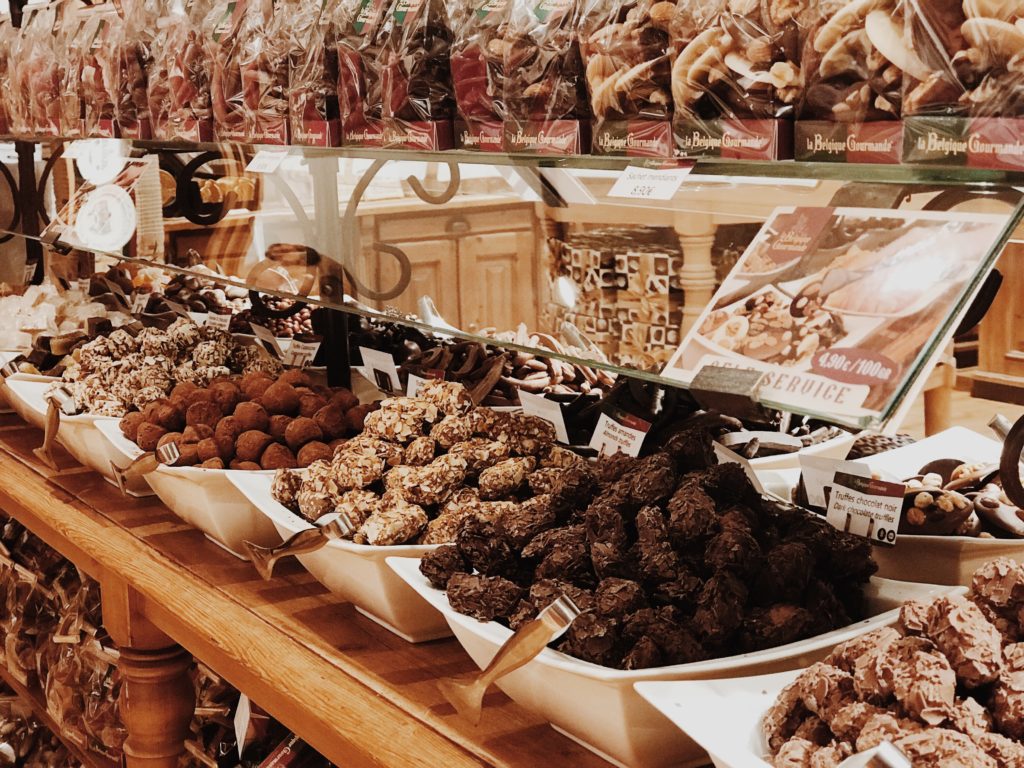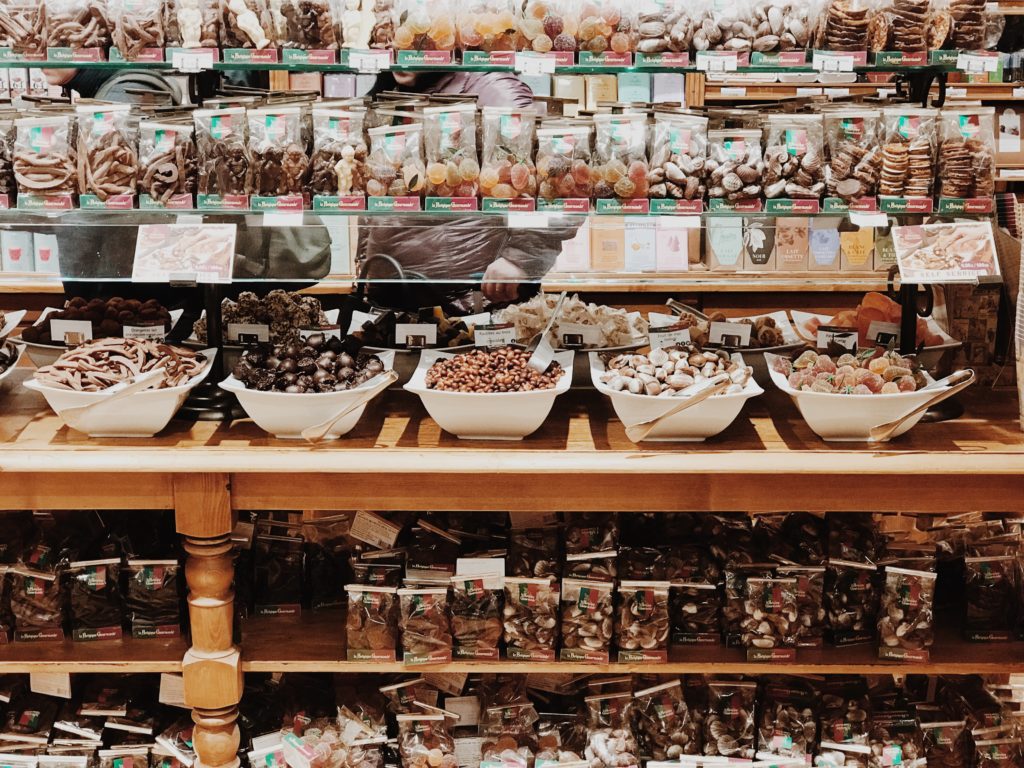 Chocolate comes in multiple sizes, shapes, and prices. You can buy chocolate with a gram, which makes it more affordable if you want to try different types of chocolate. Their price is about 5€ per 100 grams. The offer is based on traditional Belgian sweets so you will find traditionally made Speculoos, fine Gaufrettes, Brussels and Liège Waffles, Waffles with syrup or chocolate, almond cookies, fruit gingerbread, sugar candy, etc.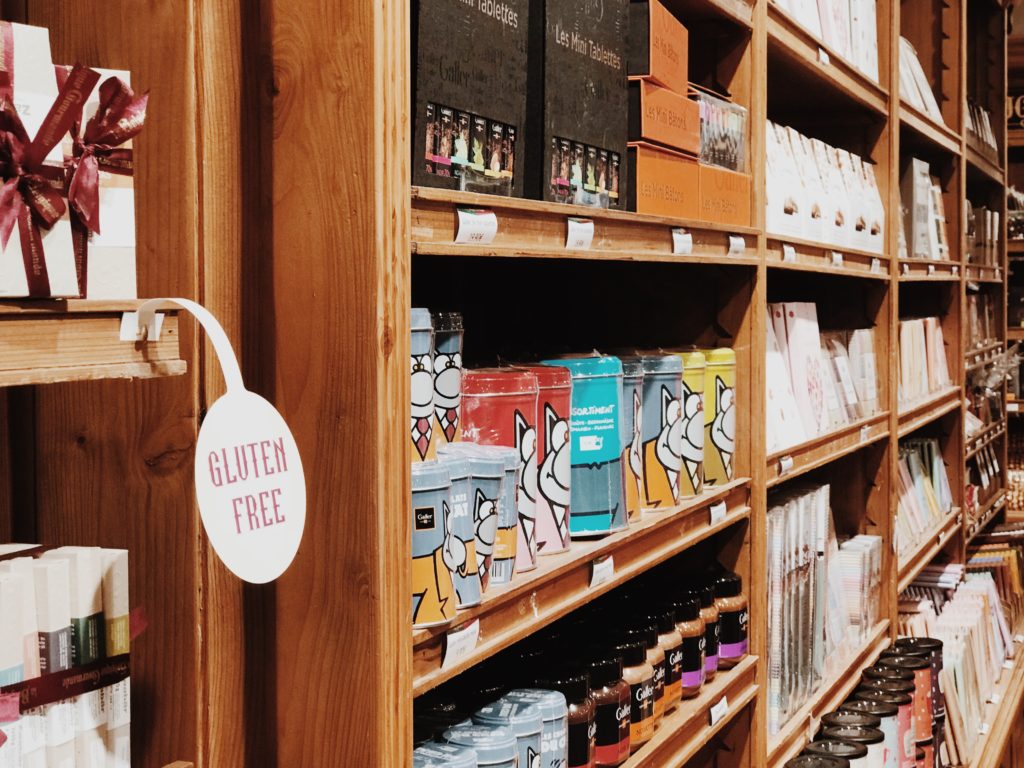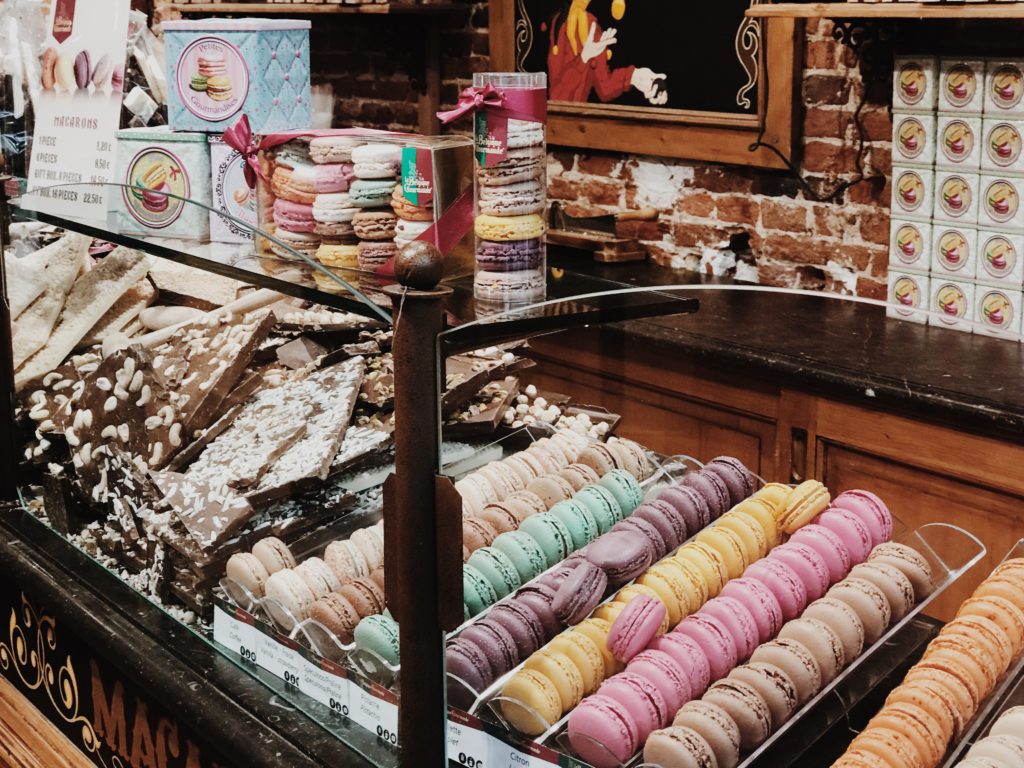 If you are a tourist in Brussels you will certainly want to bring something home or give your loved ones a gift. Because of that, I recommend you to buy beautiful sweets painted boxes with the motifs of Brussels and the paintings by one of the most famous painters of the world, Magritte. I most liked boxes in the form of traditional Belgian houses, whose price is about 20 euros. The offer is also complemented by a wide selection of orangettes, florentines, mendiants, almond mixtures, candied fruit, cuberdons, caramels, babeluttes, etc.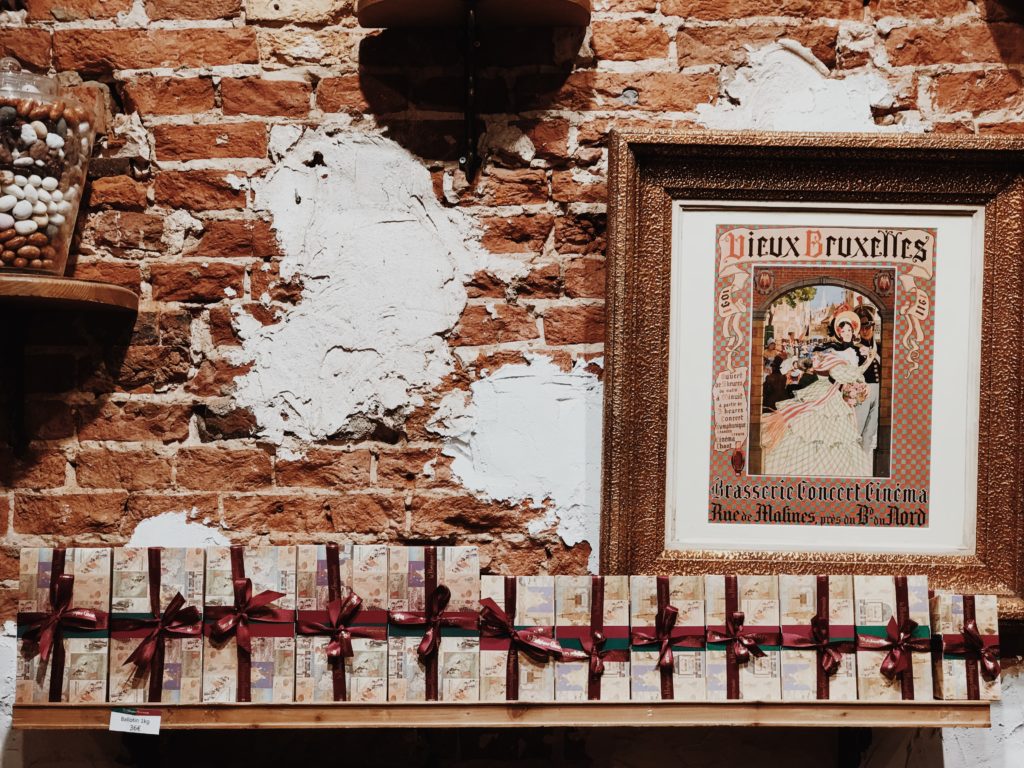 In this store in the center of the city, you will probably run into a crowd so don't expect a silent, personal service. During your payment, you will probably see a beautiful old antique cash register giving this place a special atmosphere.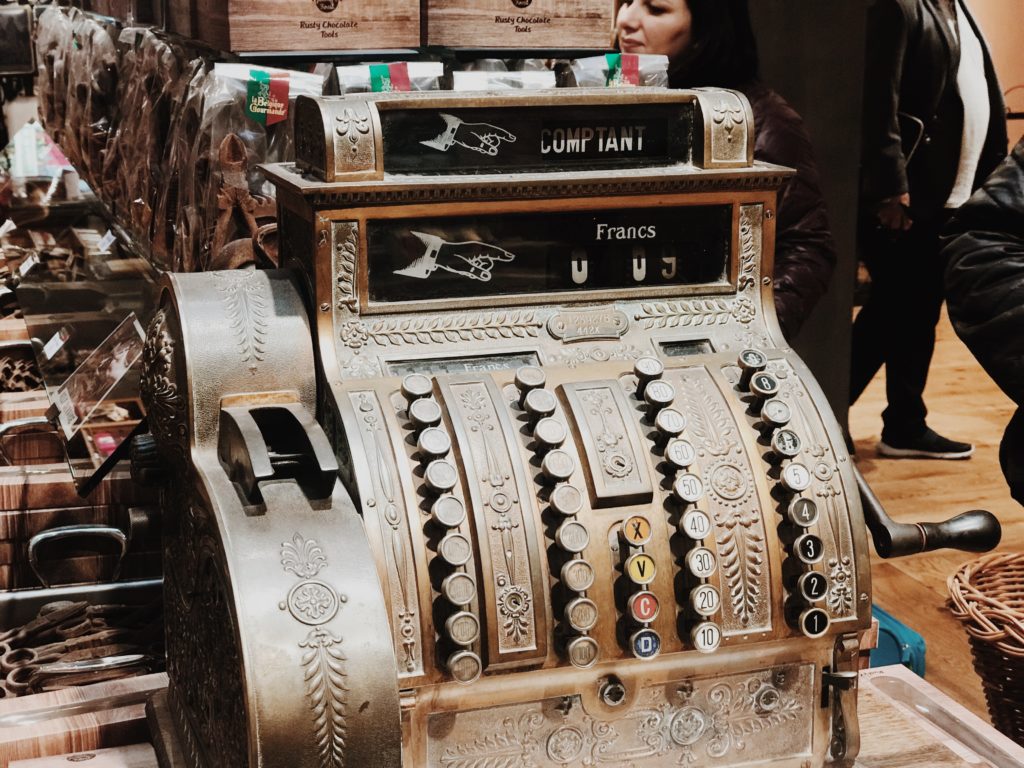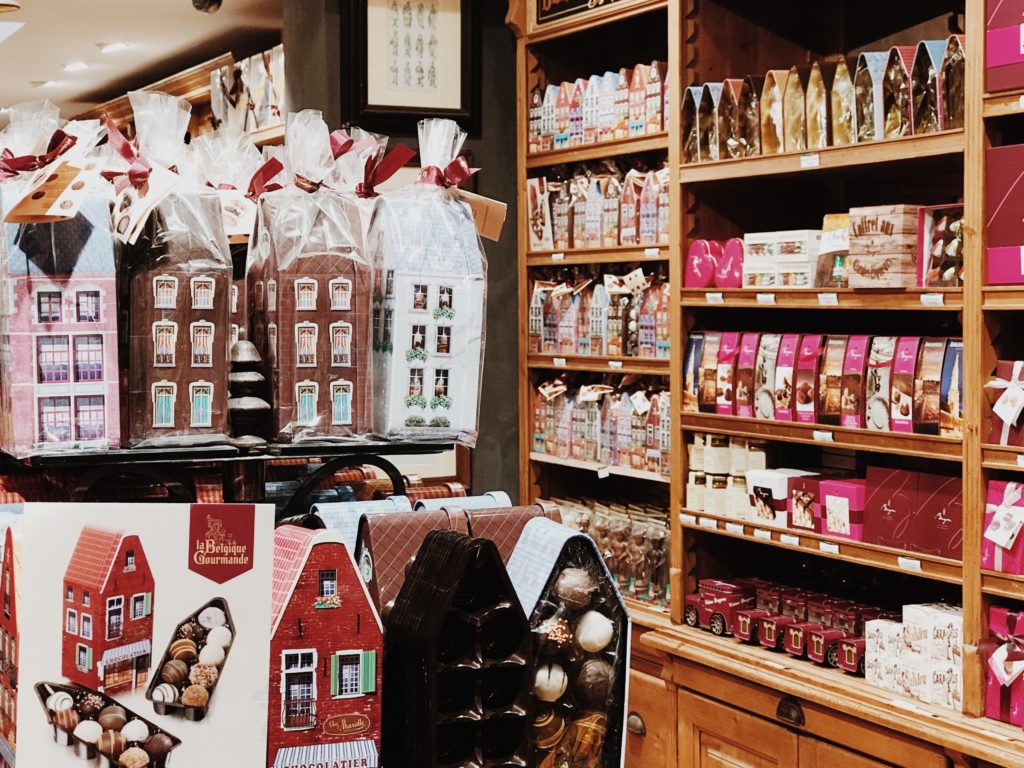 If you walk near the shop, try at least one chocolate. Find out more about La Belgique Gourmande on the official website or Facebook page.