Last week, my girlfriend and I took a little trip to Park Marjan, the most popular place to escape from the city bustling and chaotic pace of life. In my first three visits to this area, I saw only the beginning of the park with a beautiful view of the whole city Split. But now, we decided to go to the peak of Park Marjan.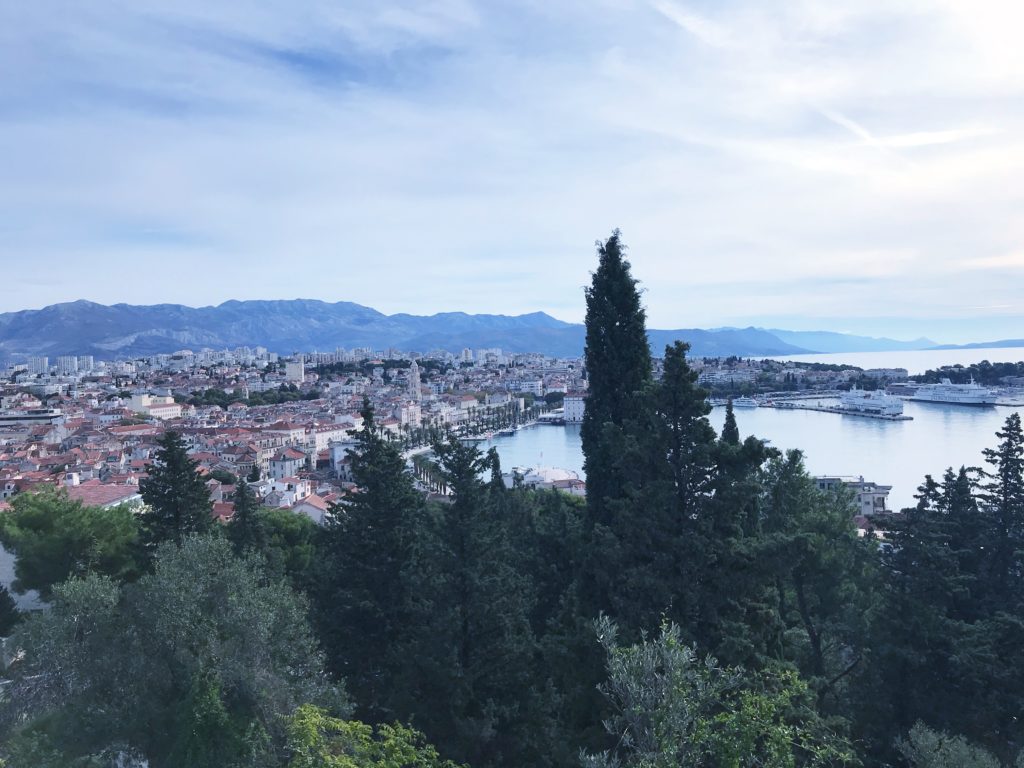 With a coffee on the famous square Pjaca, we started our one hour climb up to a peak around 10 am. The adventure started through a passage with a lot of stairs. Actually, after just 5 minutes we had a look at the whole city. It was a point I never went forward anytime before. You can hardly find the better sight of Split's harbor and old city. Nearby is also a cafe bar Vidilica with a splendid view.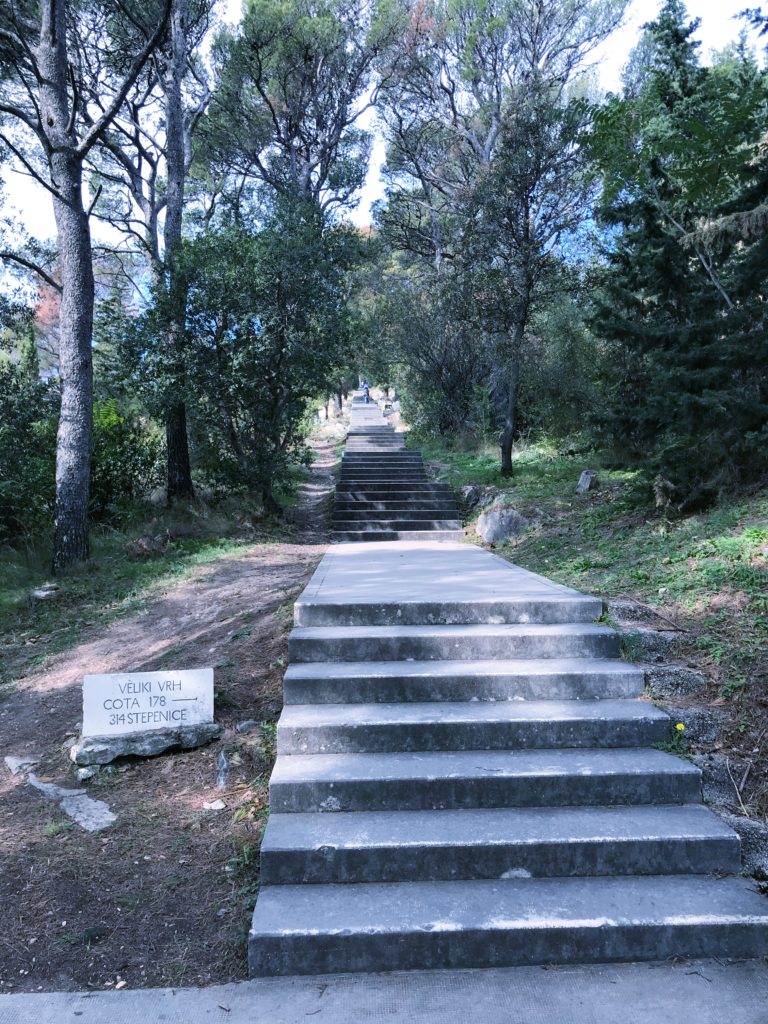 We have continued our journey across trails through fragrant pine forests to scenic lookouts. The track was sometimes very challenging with a large incline. The last and most difficult step before the top was 314 steps. For someone in shape is not a problem, but for us, it was a difficult obstacle.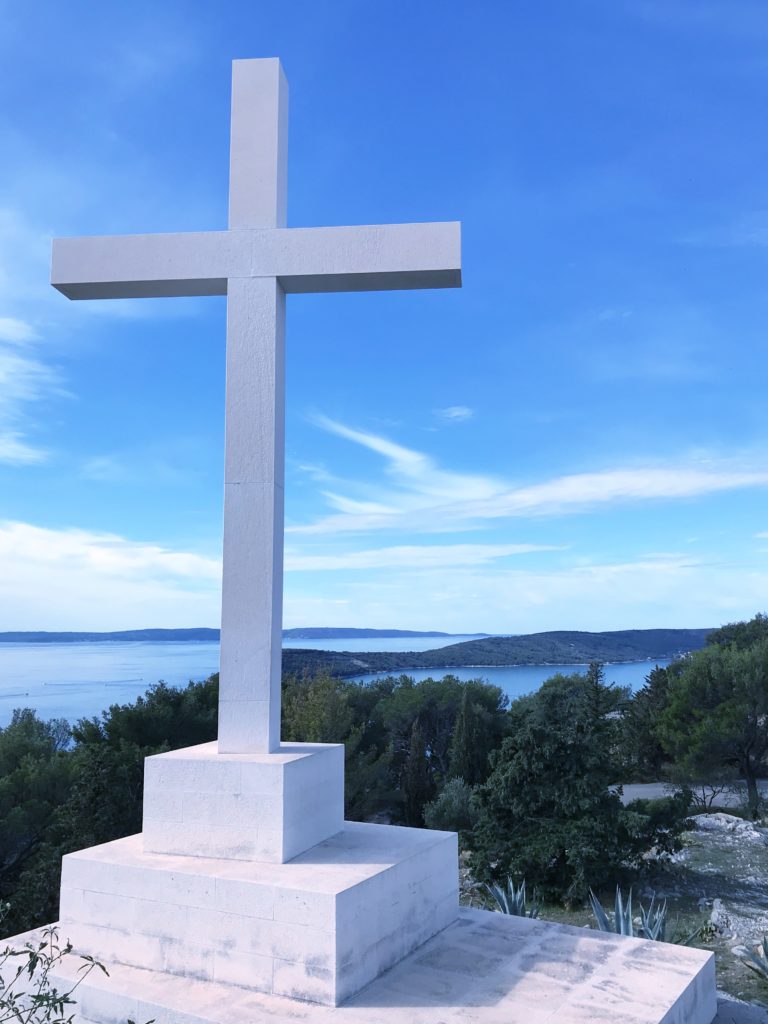 The highest peak of the Marjan hill
However, the effort was paid when we realized we were at the top, it was truly an indescribable moment. On the highest peak of the Marjan hill is a giant cross that represents the main symbol. The sky was clear and blue that day, which made a wonderful contrast between the sky and the stone cross. We took a break for a few minutes and continued this adventure.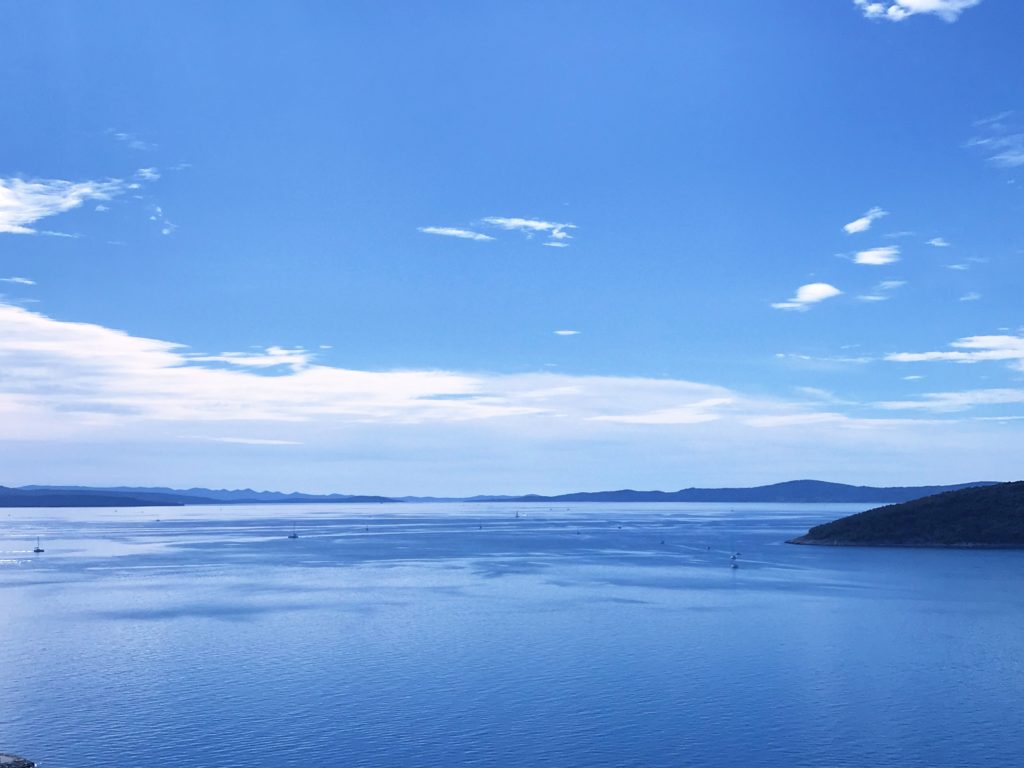 We continued our journey in another direction to find some new thrilling things. It was a beautiful view, perfect for relaxation and of course photo shooting. On clear days, like this, you can see as far as to the island of Vis and enjoy the perfect view of beautiful channels, coasts, and islands.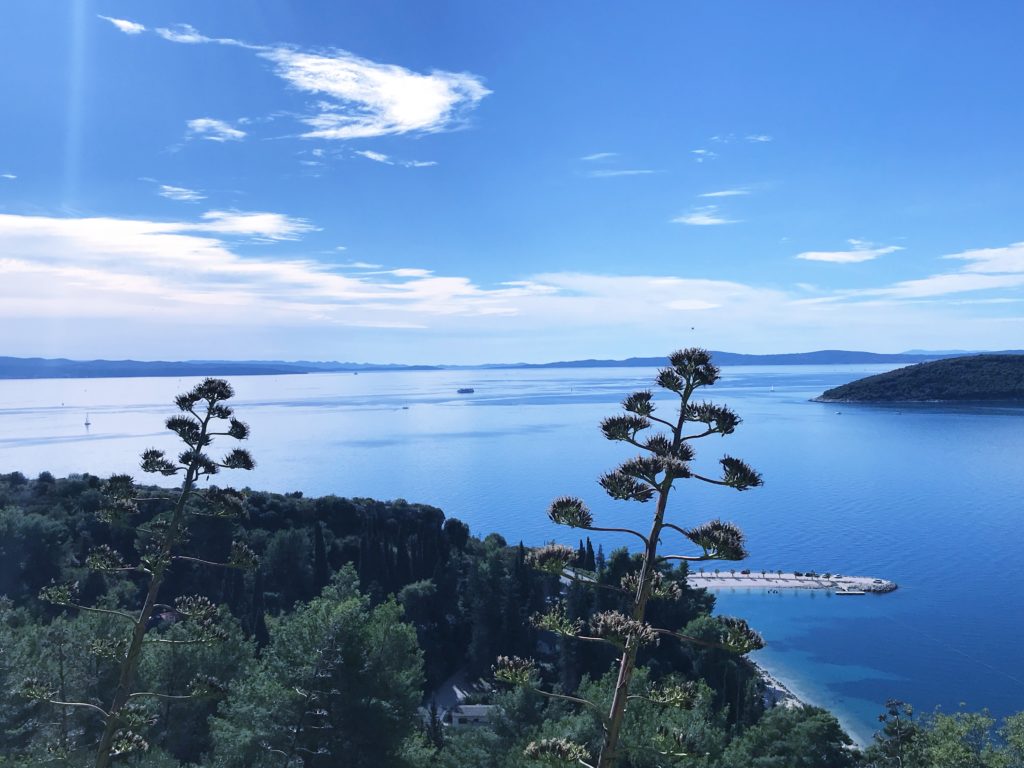 The trail is extremely wide, a perfect place for walking, jogging, running or riding a bike. Moreover, rocks are also suitable for rock climbing. After more than 20 minutes of walking, we came to a small church of St.Jerome. The church is interesting because it is on the rocks. We tried to come inside but the door was locked (just because of the tourists like us, haha).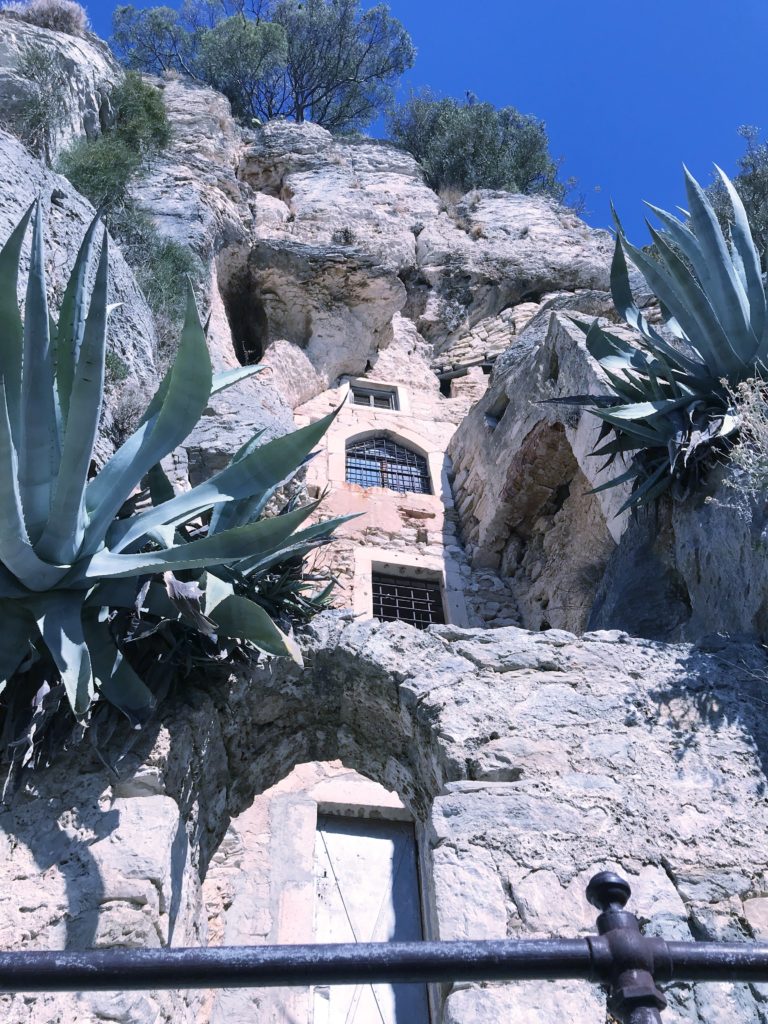 Park Marjan as the best place to take a walk and to enjoy an impressive view
Near that church, there is a wall with a bench next to it where we took a rest and just enjoyed nature. The sea view was that what really enthused us. We didn't meet many people although it was Saturday. While walking, I thought that we were walking through some undiscovered tourist attraction. That also has its pros, and these are piece and quiet to clear your thoughts.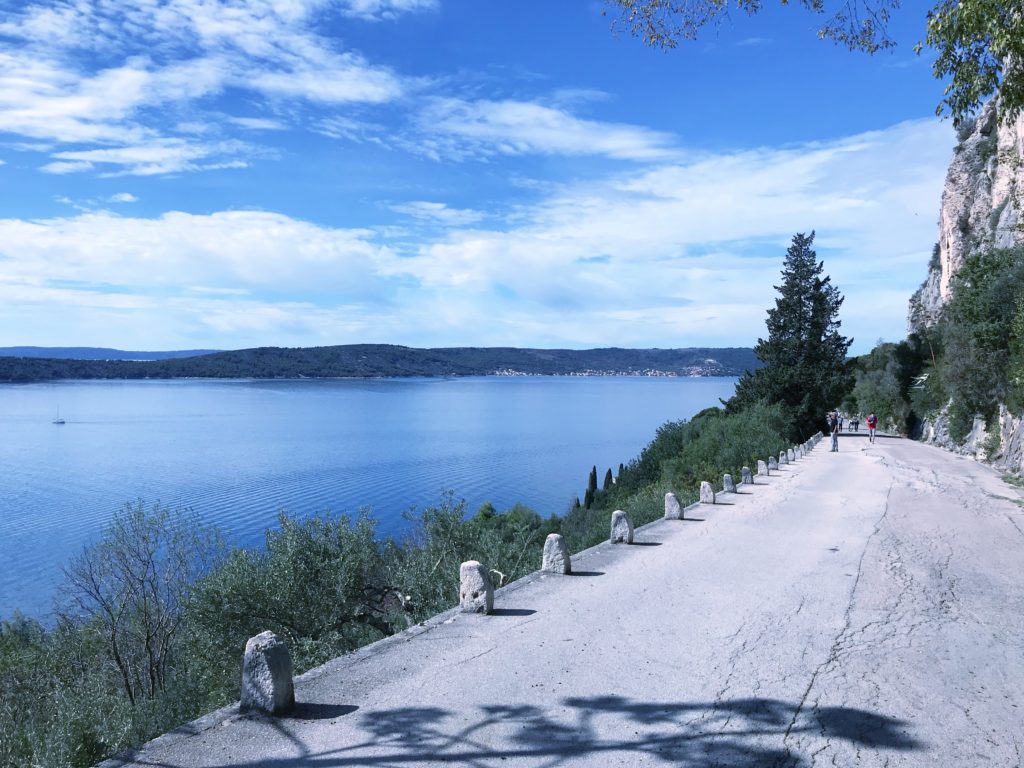 Cheers for reading about our Park Marjan adventure. If you have any questions about the area, tips or the photos, feel free to reach out!
Recommended Experiences
I hope you enjoyed reading the article "Park Marjan, a great walk up to the Croatian Flag and cross″. Discover the most beautiful and interesting sights around Split with Split Travel Guide Experiences. Find, compare, and book sightseeing tours, attractions, excursions, things to do, and fun activities.

Find out more about Park Marjan Split on the official website.