The New York Times has awarded Rotterdam as a city that must be visited in 2015. One of the reasons is biking because in this city the bicycle is the main means of transport. Most cycling trails are separated from the road, and the entire Netherlands has over 20,000 kilometers of cycling trails. Since we came to this city for only one day we decided to visit all the attractions by bike. So let's start the tour: Rotterdam on bike.
First: Renting a bike and starting the route Rotterdam on bike
Renting a bike in this city is not a problem. An interesting fact is that there is an underground garage for as many as 3800 bicycles. We rent your bikes at the Zwann Bikes bicycle shop (link), located 200m from the Central Station. The whole day's rent is 12 euros plus a 100 euro deposit which you will get back when you return the bicycle.
Rotterdam Centraal Station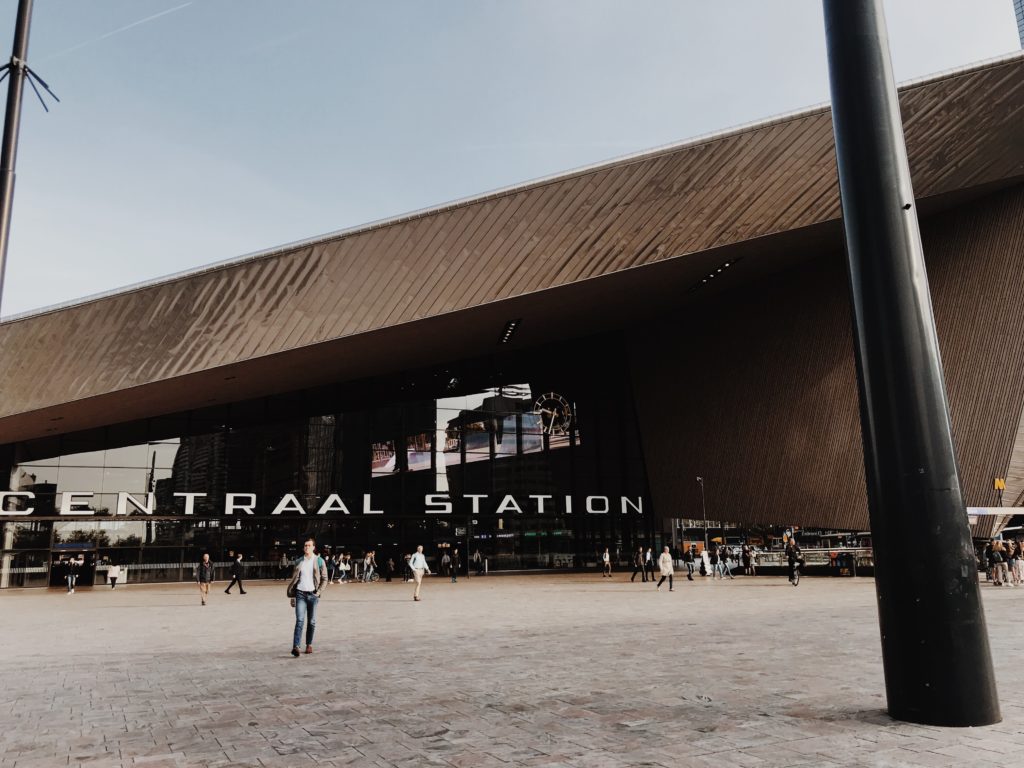 Since we were renting bikes nearby, this was the starting point for sightseeing. For cyclists, the most interesting is definitely a bicycle tunnel that you will find on the western end of the terminal.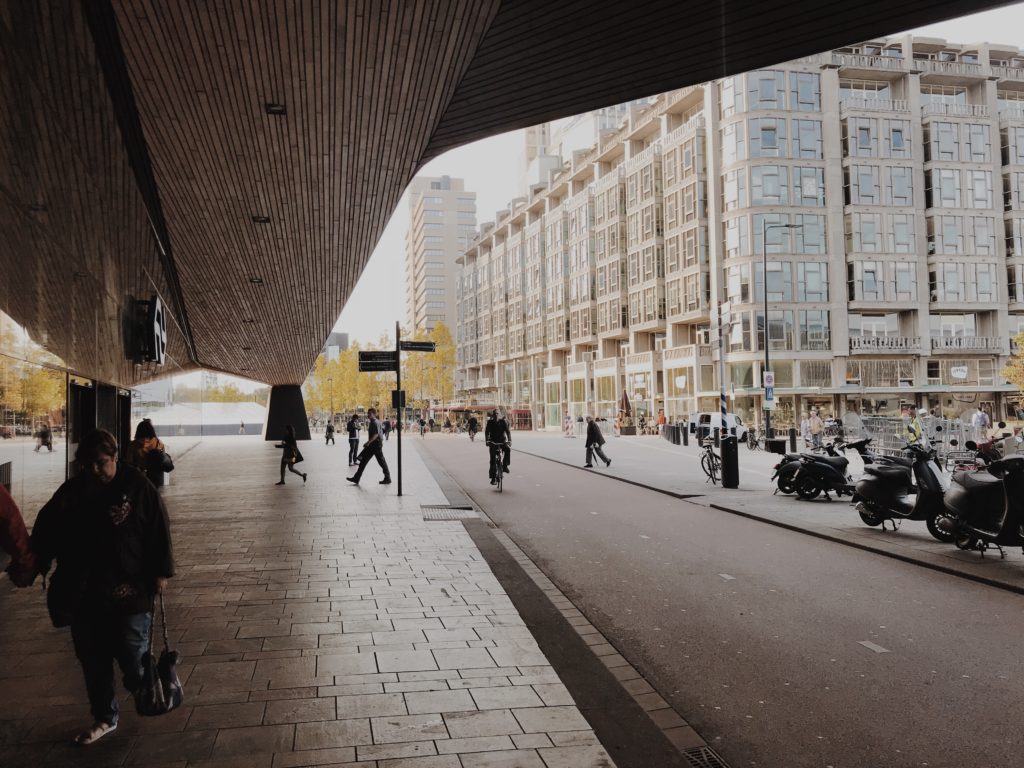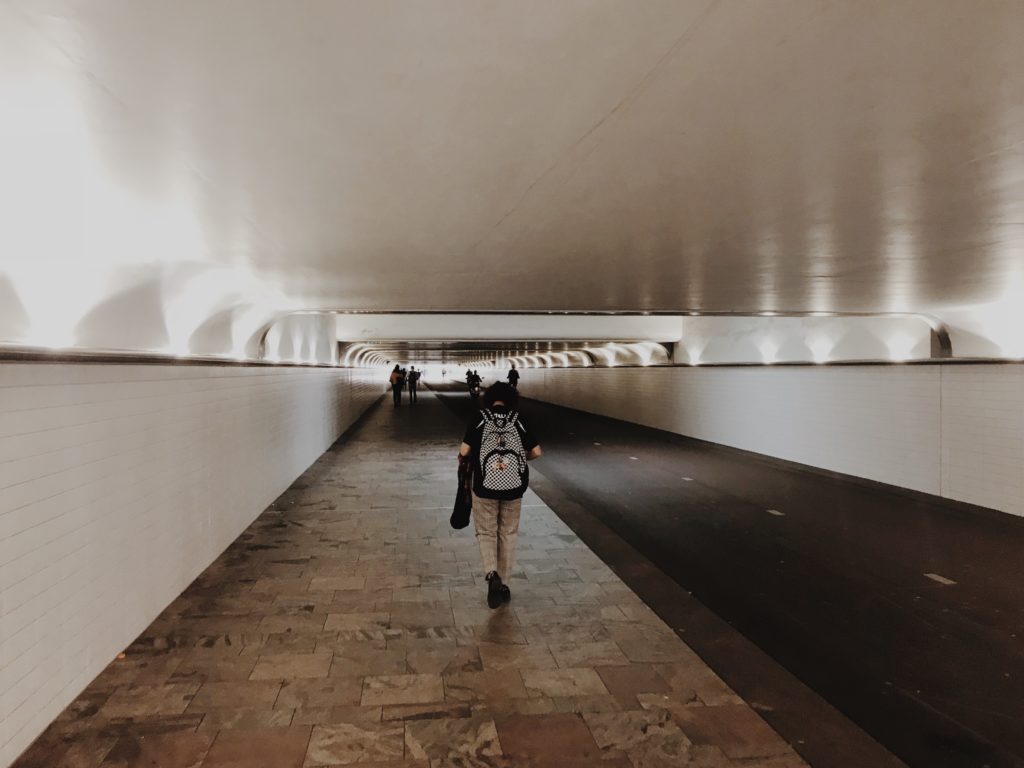 Cube Houses (Kubuswoningen)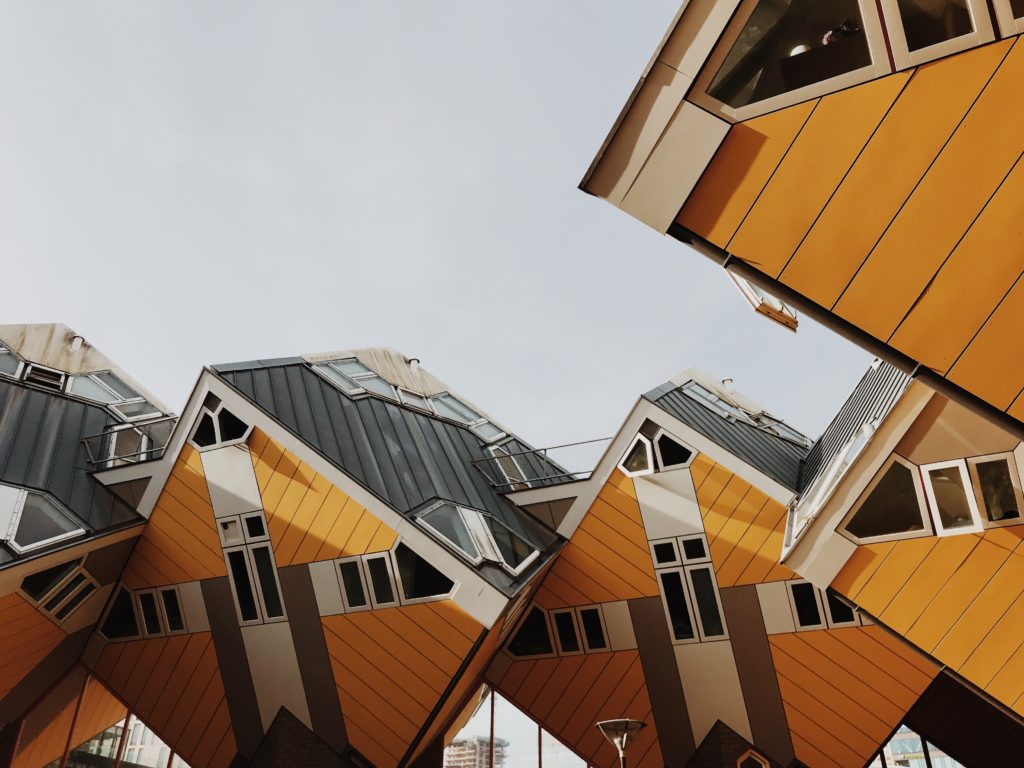 After just 5 minutes of cycling, you will reach one of the most famous public areas in Rotterdam. His name is Binnenrotte Square where are located some of the most famous attractions of this city. The first is Cube Houses. It consists of a total of 38 interconnected houses that symbolizing trees and altogether with a large forest. Because of its specific design, this house has become famous all over the world. About this topic, we have already written an article that you can find here.
Markthal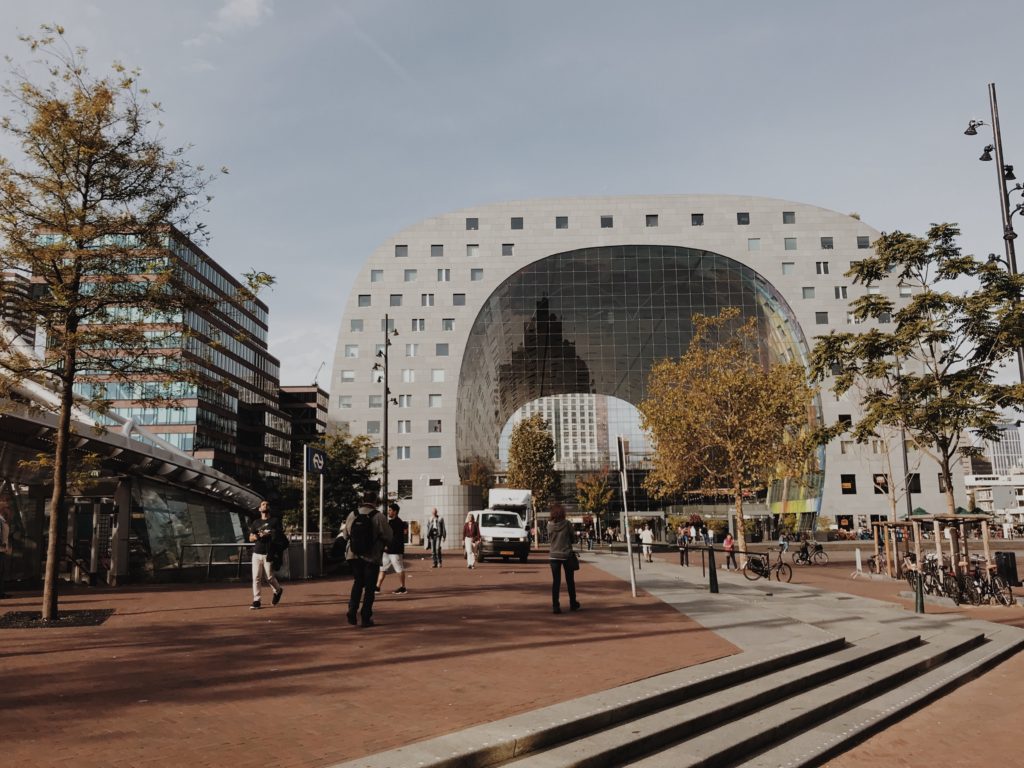 Right across the street, there is a market that has become so popular. Simply you must visit it. Apart from its shape, the building is also interesting for the functions it has. What are these functions and what's under the wonderful ceiling find here.
Erasmus and Willemsbrug Bridge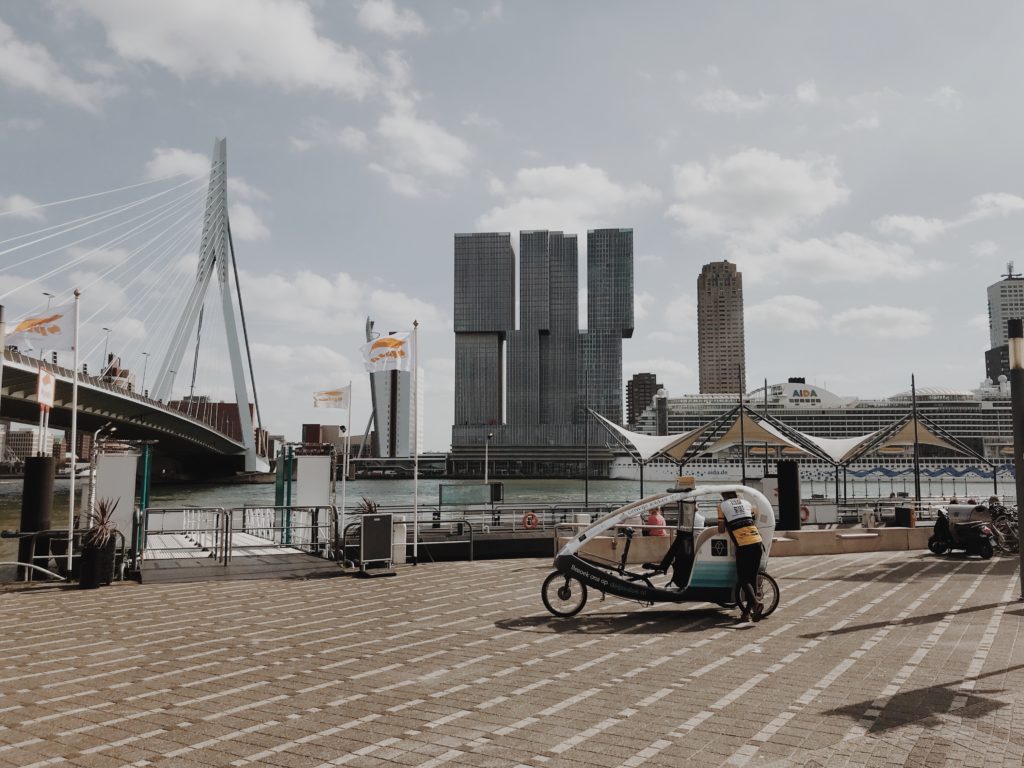 We continued on the southern part of Rotterdam. To cross the river you will have to cross one of these two bridges. Going over Erasmus Bridge was a bigger experience, which is also the second-largest bridge in the Netherlands. We believe you will have to stop several times to take many wonderful photos. Willemsbrug Bridge has a dominant red color and will easily notice it.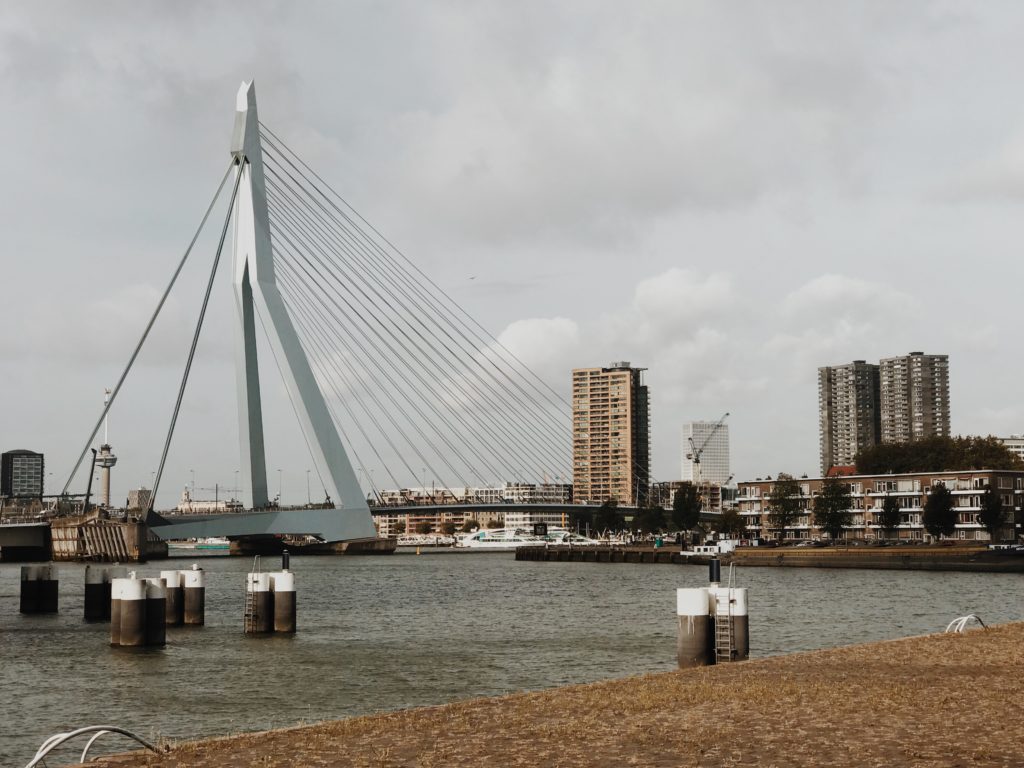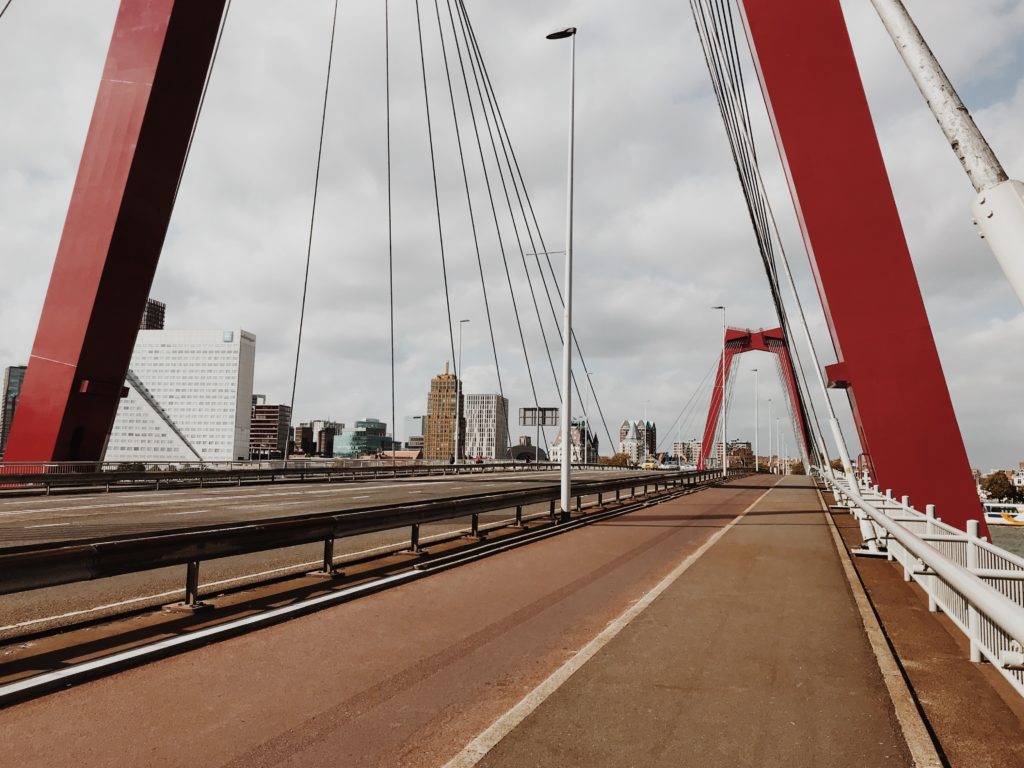 Hotel New York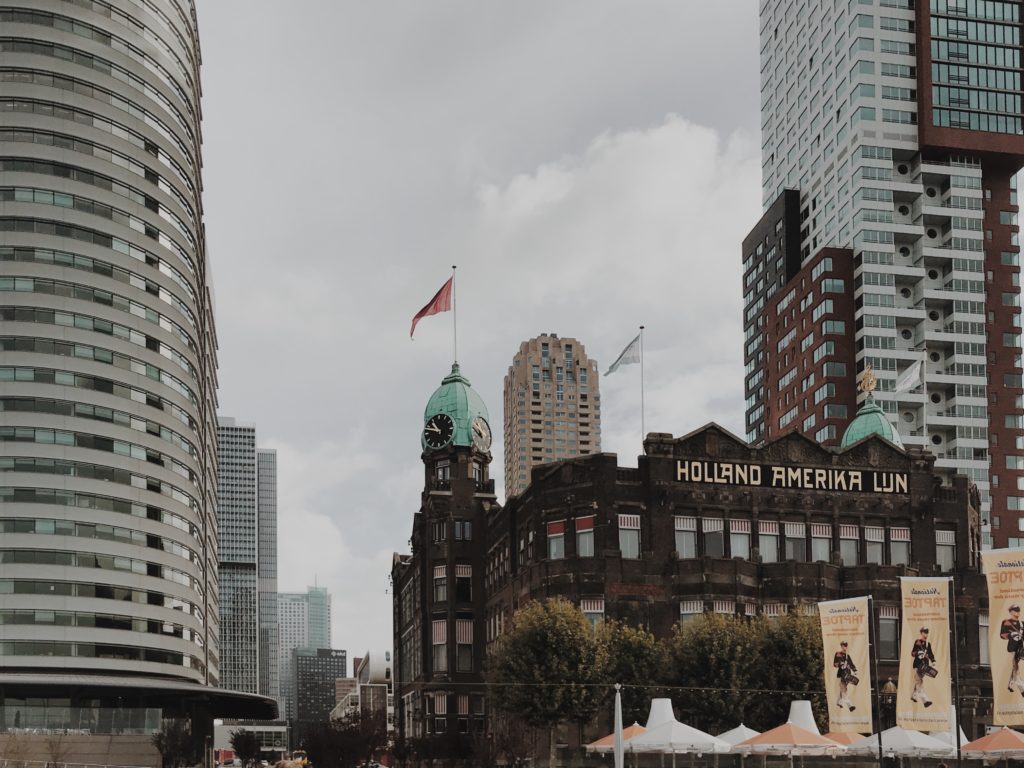 Hotel New York is a special hotel because it is located in the former Holland-America Line board building. There were boats on the way to America during the last century. The hotel was opened in 1993. Read here the history of this building and its meaning for this city.
Rotterdam Floating Pavillon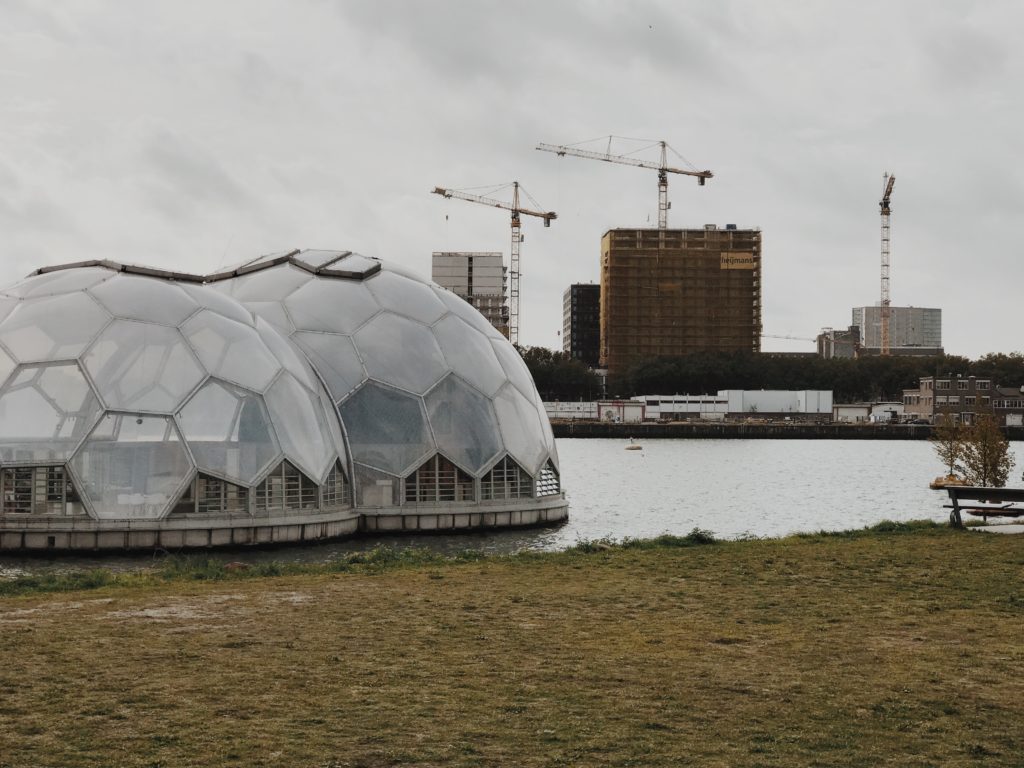 These are three transparent domes floating in the Rijnhaven port in Rotterdam. This building was very interesting to me as an architect. The question I asked myself was how to build buildings on the water and transport them lightly. Unfortunately, we didn't have time to visit it from inside, so we used it as a place where we made great photos of skyscrapers in the background.