Last weekend we decided to visit the city of Omiš and we found one very interesting place called Shookolat. In a street called Fošal, or more precisely on the most traffic road in a city of Omiš is situated this interesting place.  What is the Stari Plac in Split, this is Shookolat in Omiš. Since their offer is based on the pancakes, we decided to check the quality itself.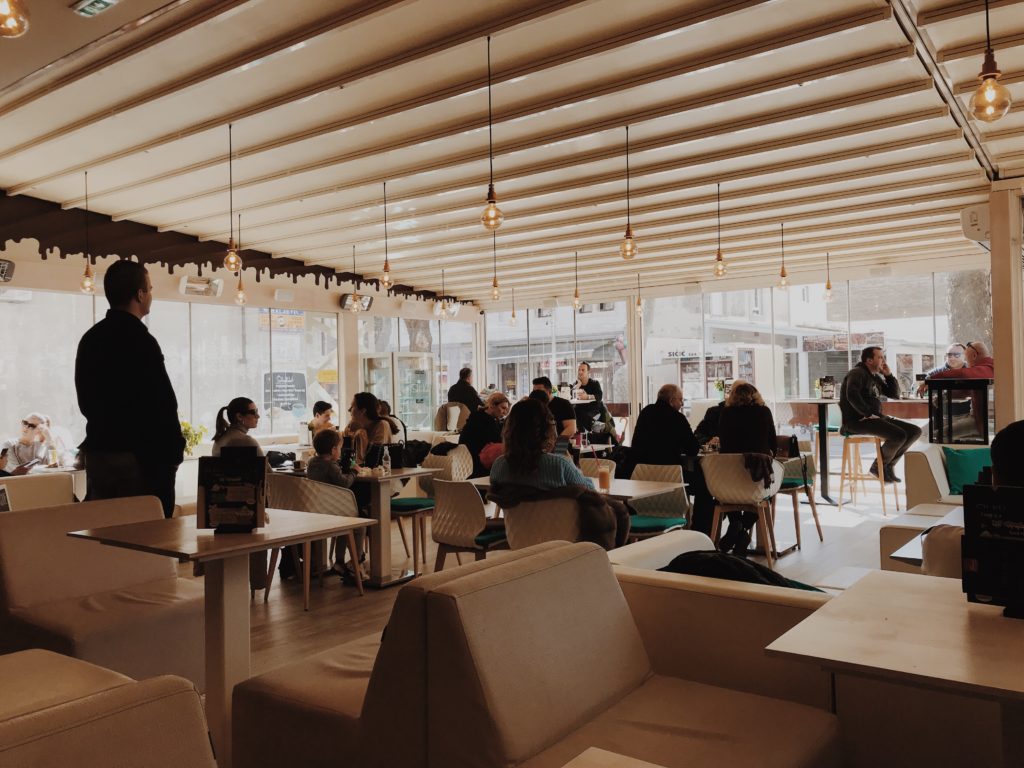 Lovely atmosphere
Definitely, a Shookolat is a perfect place to spend time with the family or friends and that's one of the reasons because this bar was literally full during our visit. Although the interior space is quite large, the atmosphere is very pleasant. The drawings on the walls were most interesting to us. Since we visited this small town in wintertime, a place is one of not so many that enrich the city's offer throughout the whole year. This lack of content during winter becomes even bigger and bigger in Croatian cities every year.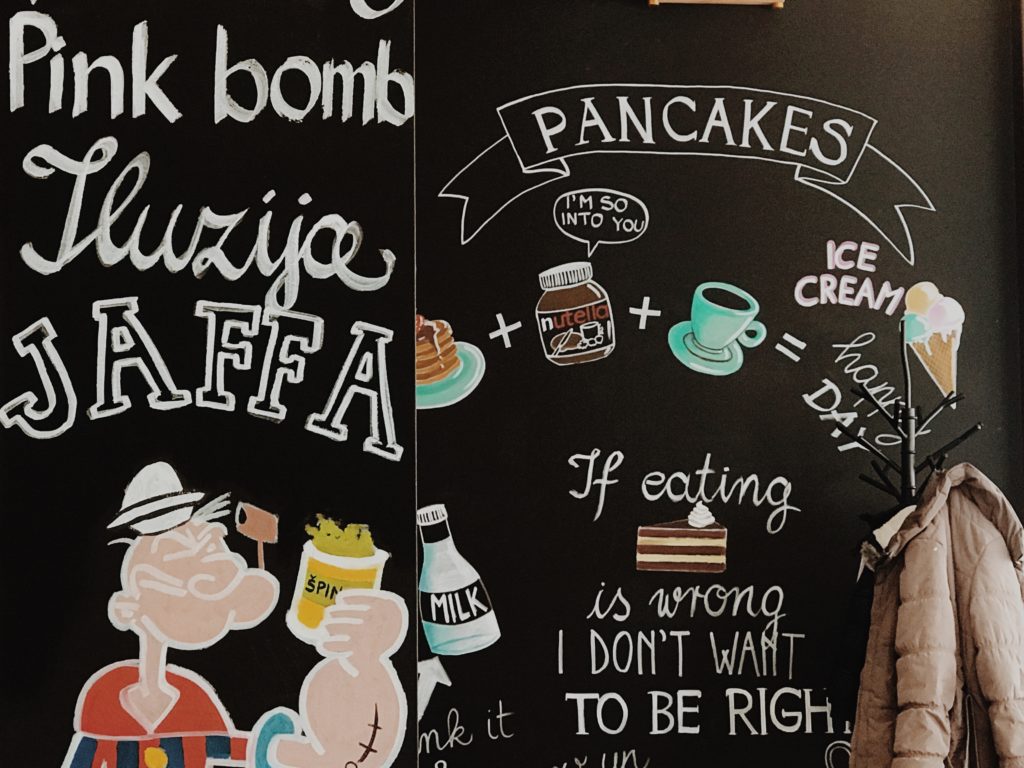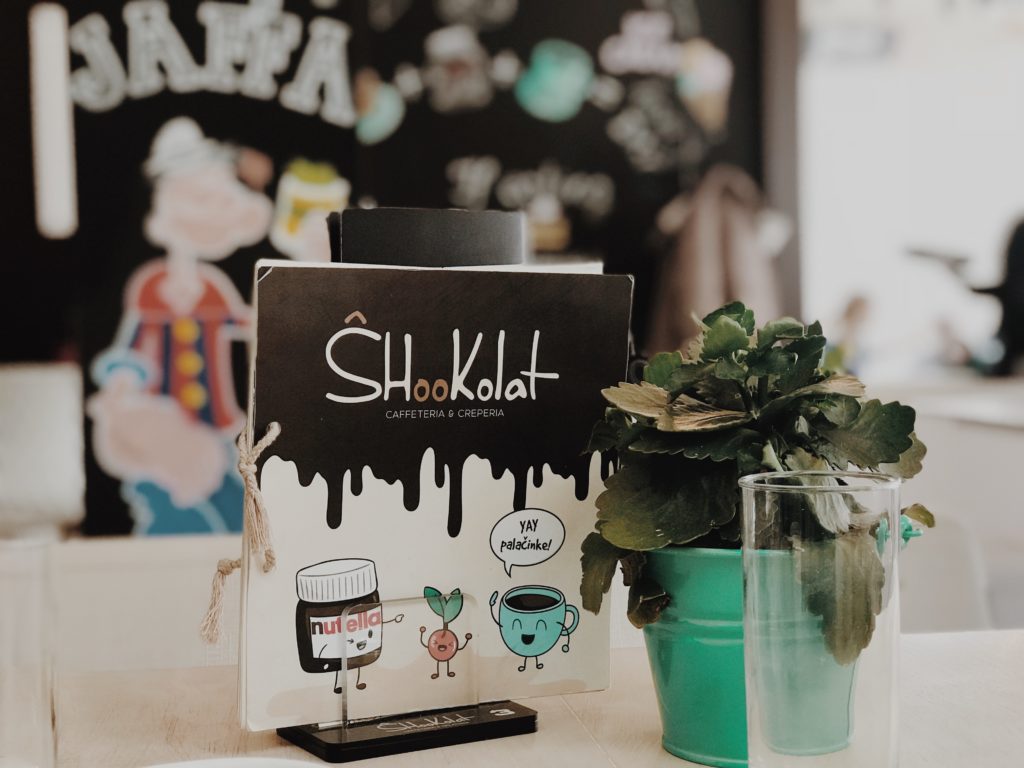 Best damn crepes I've eaten
The reason why we came to the Shookolat is pancakes. The selection of pancakes is quite large. On the menu are sweet and salty pancakes. We still love more sweet pancakes so we decided to order pancakes called Snow queen and Kinder Bueno. They were excellent, actually very tasty. Also, the size of the pancakes itself was very good. We need to mention that the pancakes came very fast. We waited for a maximum of 5 minutes.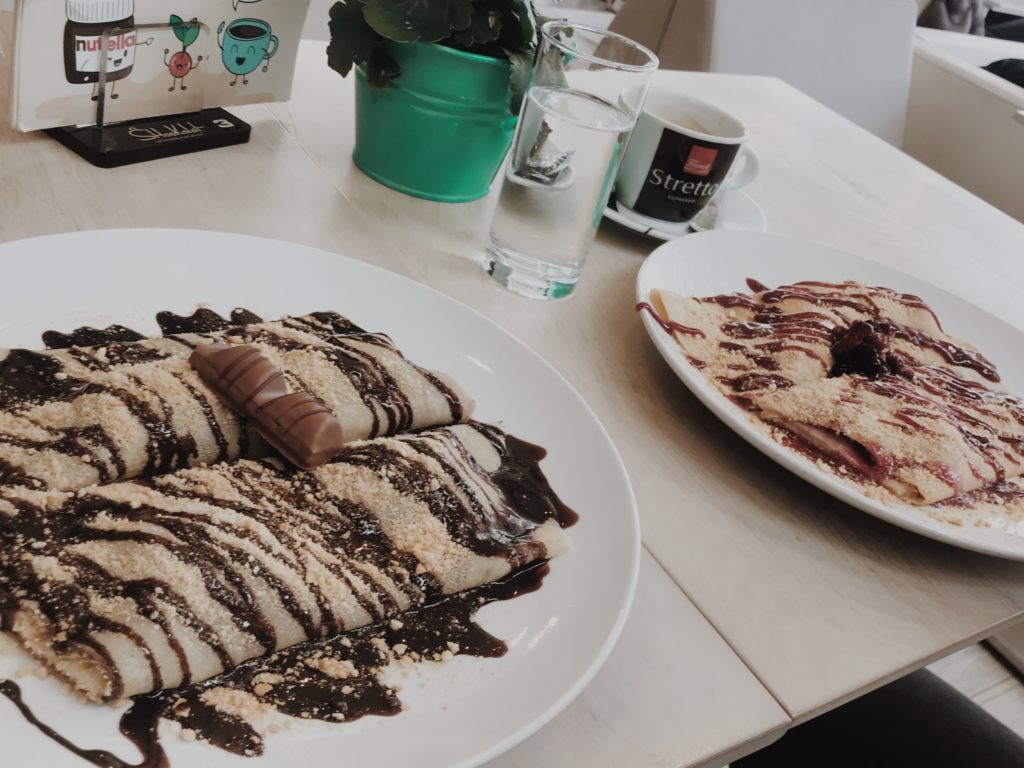 The Shookolat staff is very professional and kind
The waitress is very impressive to us. When we asked her for advice on how to find the Fortress Fortica with a beautiful view on the island of Brač, Hvar, and Šolta she explained everything. Read more about this adventure here. When we decide again to explore this city, we will certainly have a plan to visit Shookolat.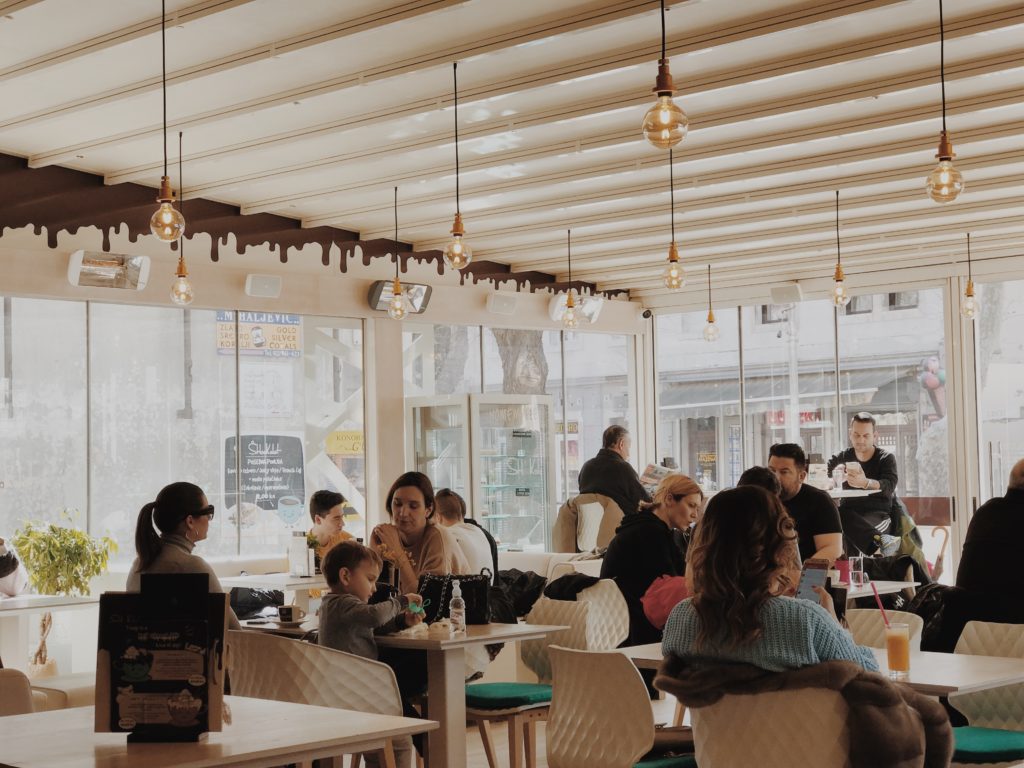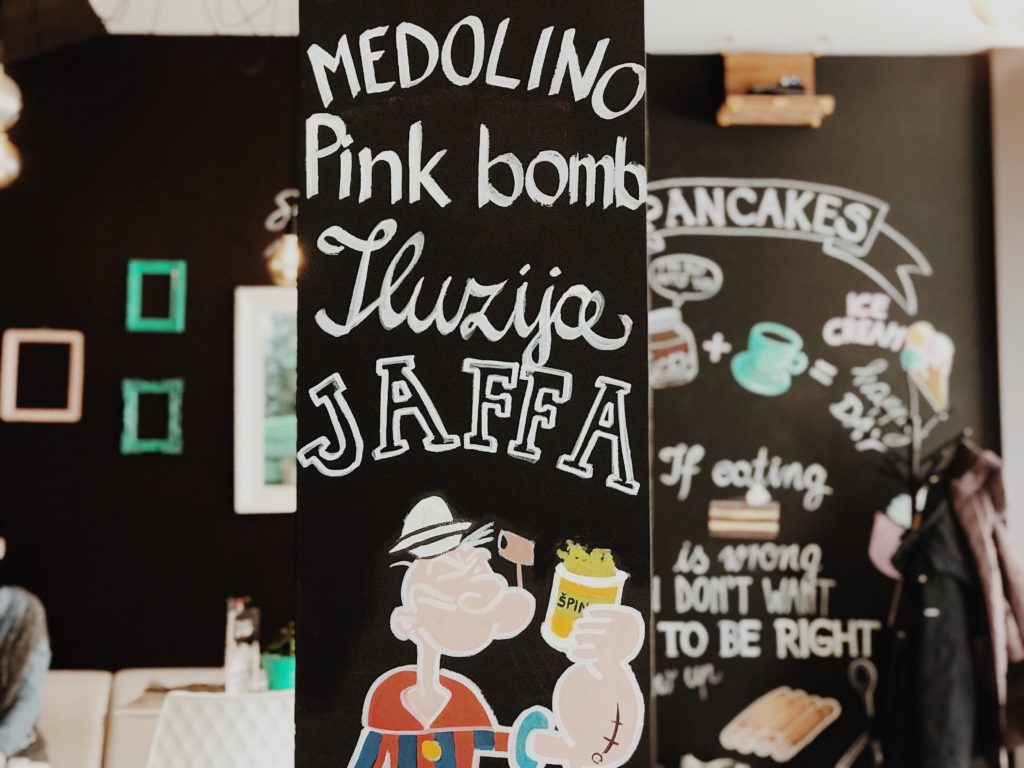 Find out more information about caffe bar Shookolat on: