This post I wrote quite accidentally. More precisely on the way to Treviso Airport, we decided to rest for just over 2 hours. The city of Trieste is most remembered by our parents who lived in Yugoslavia. That city was an inevitable shopping destination. This is a list of places that you will be able to visit very quickly because they are in the same quarter of Borgo Teresiano, which is named by Mother Teresa, who build it. So let's start, this is my list of things to do in Trieste if you only have 2 hours.
Canale Grande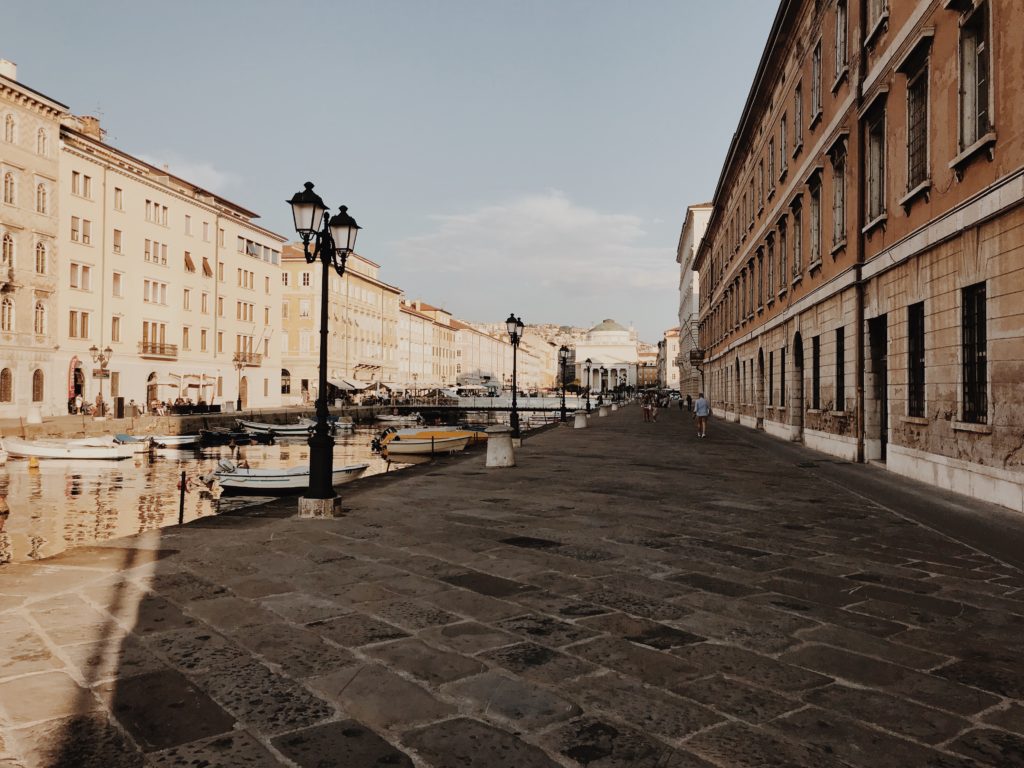 A much-known version of this channel will be found in Venice. Although not known and large, it is one of the most famous parts of Trieste. The canal that several crossing bridges begins in the port and ends with Chiesa di Sant'Antonio Nuovo church. There are several restaurants and cafés nearby.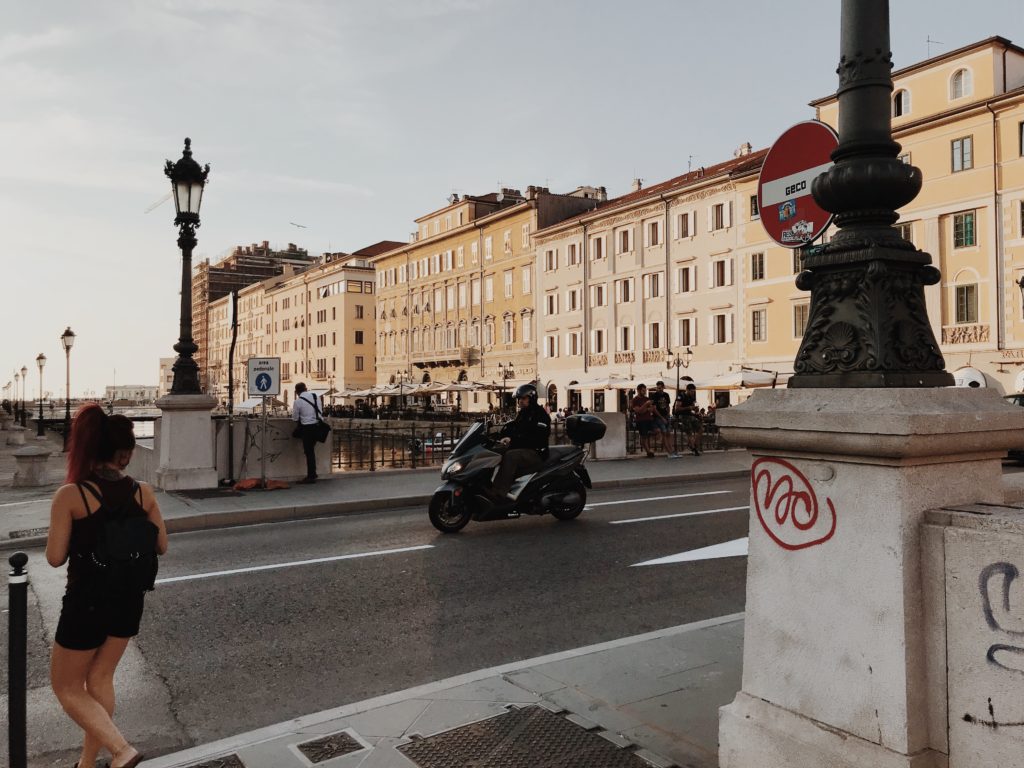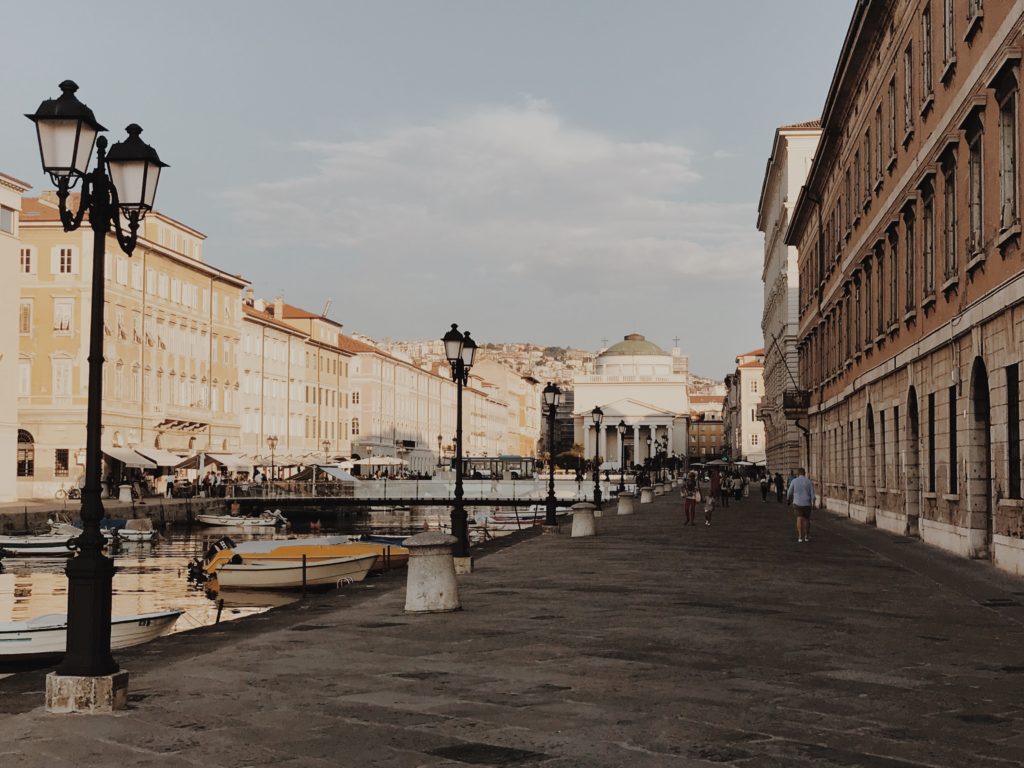 Piazza Unità d'Italia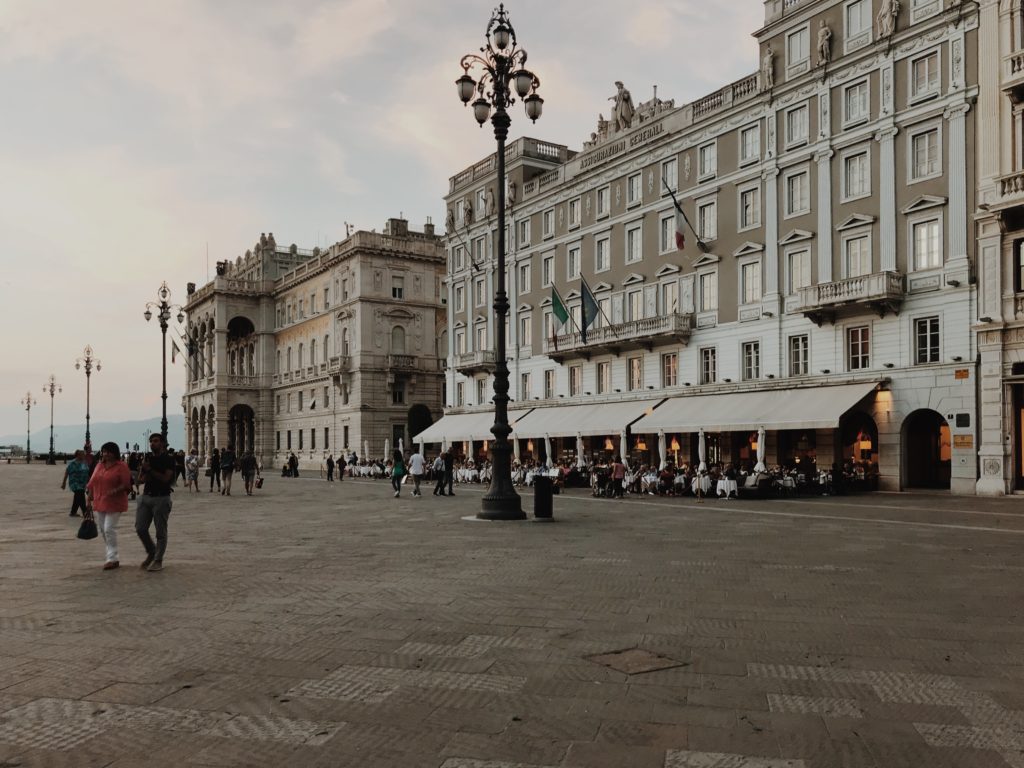 The main square in Trieste and the largest European square located along the sea coast. The 3 sides are bordered by neoclassical buildings: Palazzo del Municipio, Palazzo Modello, Casa Stratti, Palazzo Pitteri, Grand Hotel Duchi d'Aosta and Palazzo del Lloyd Triestino. Personally, we were impressed with the view from the square during sunset.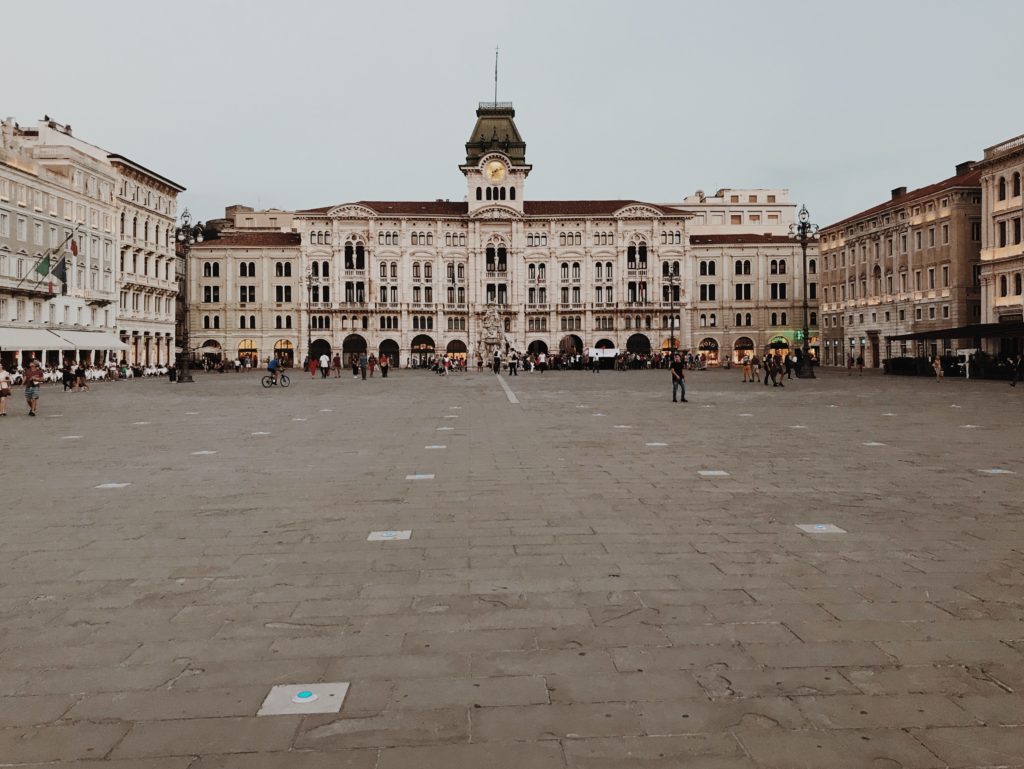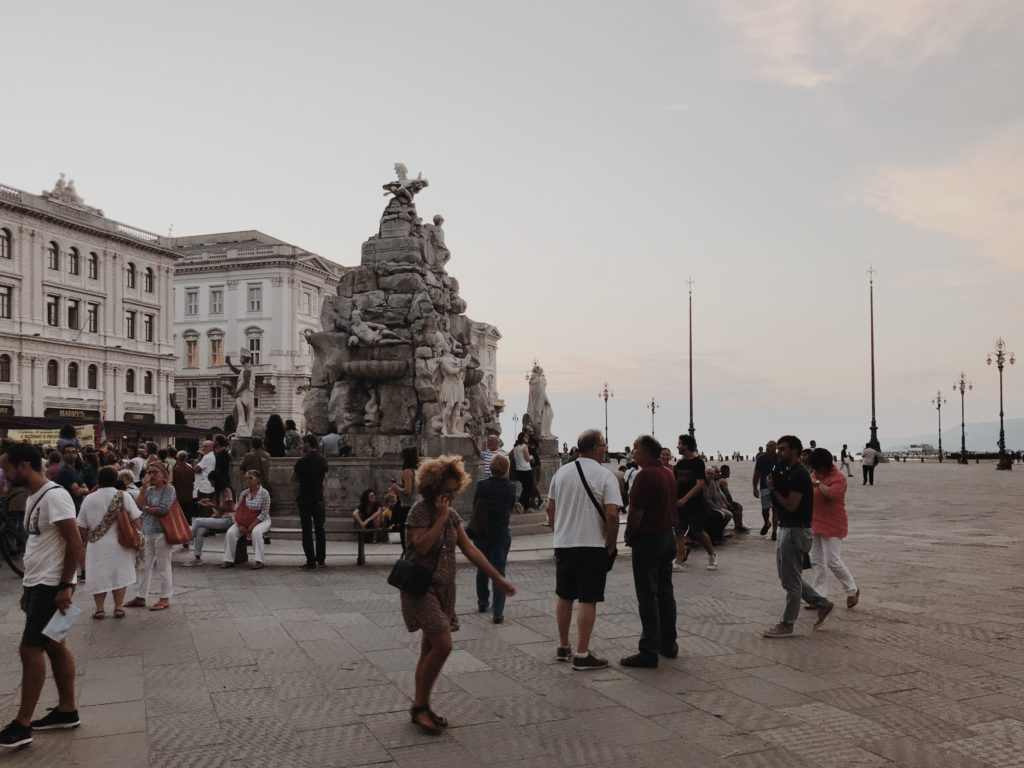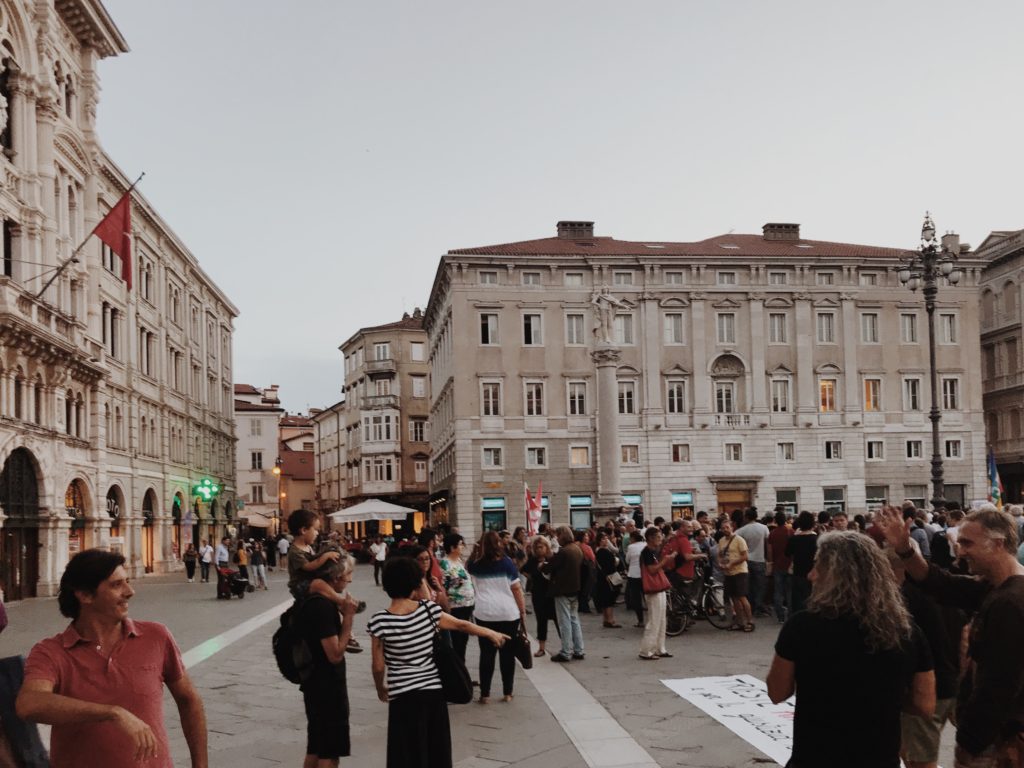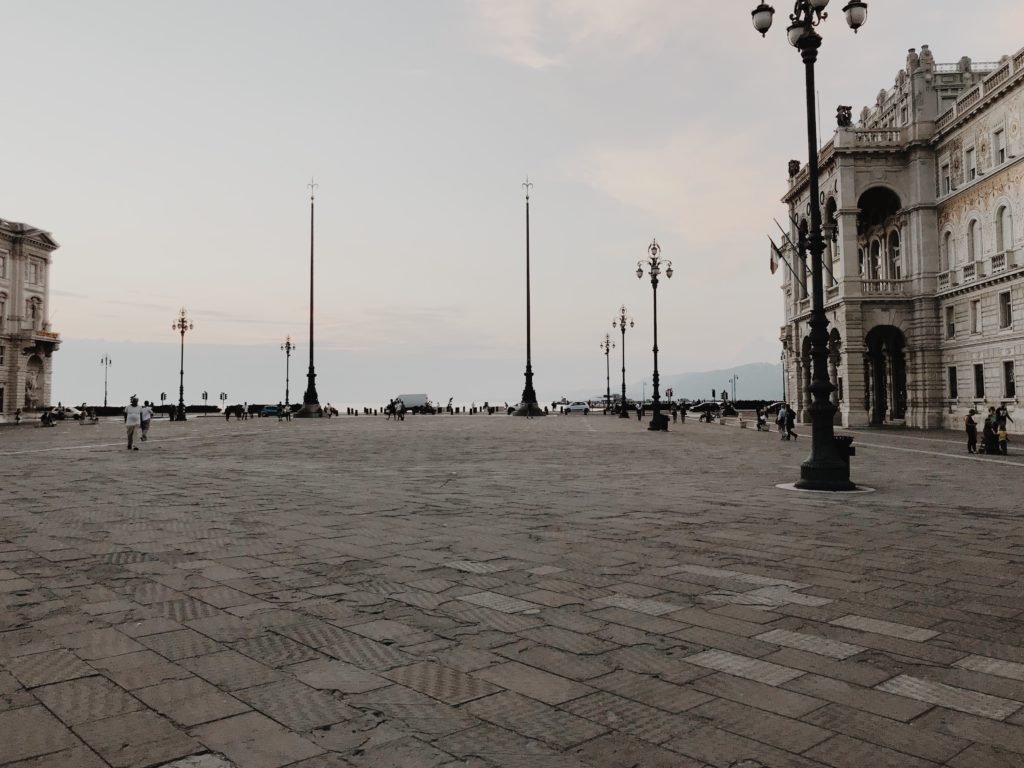 Trieste Roman Theatre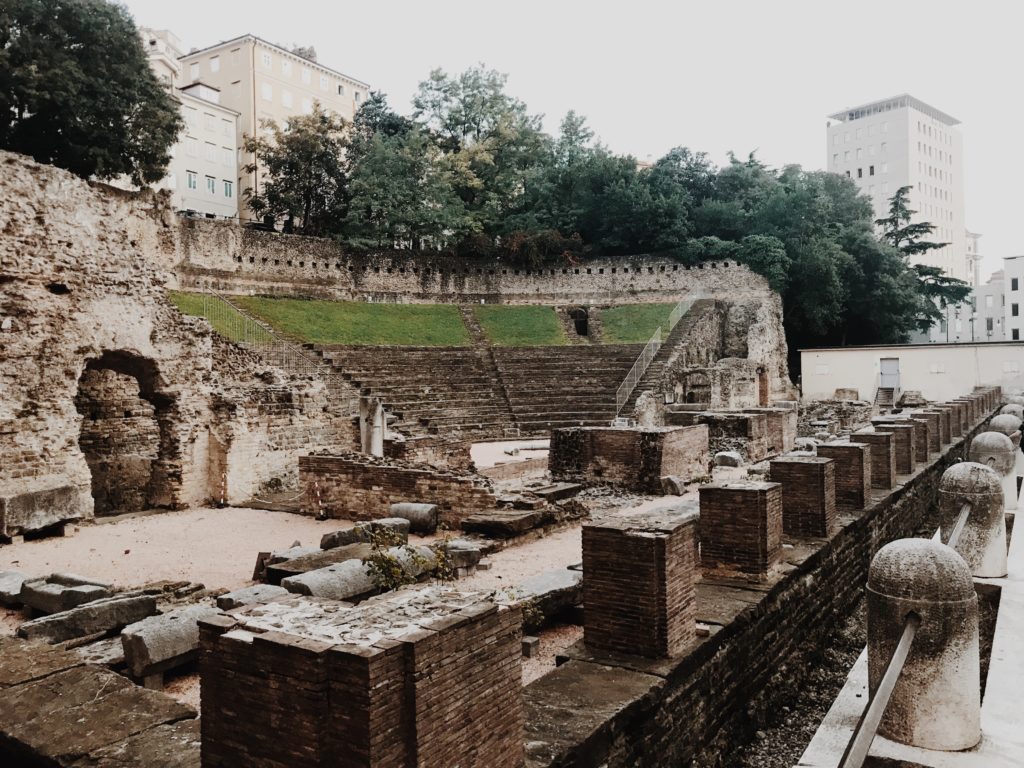 Definitely an attraction you shouldn't miss. This theater was built between the 1st and 2nd centuries. Today it is a place of various manifestations (mostly musical and artistic) over the summer. The theater has a capacity of 6 thousand people.
Molo Audace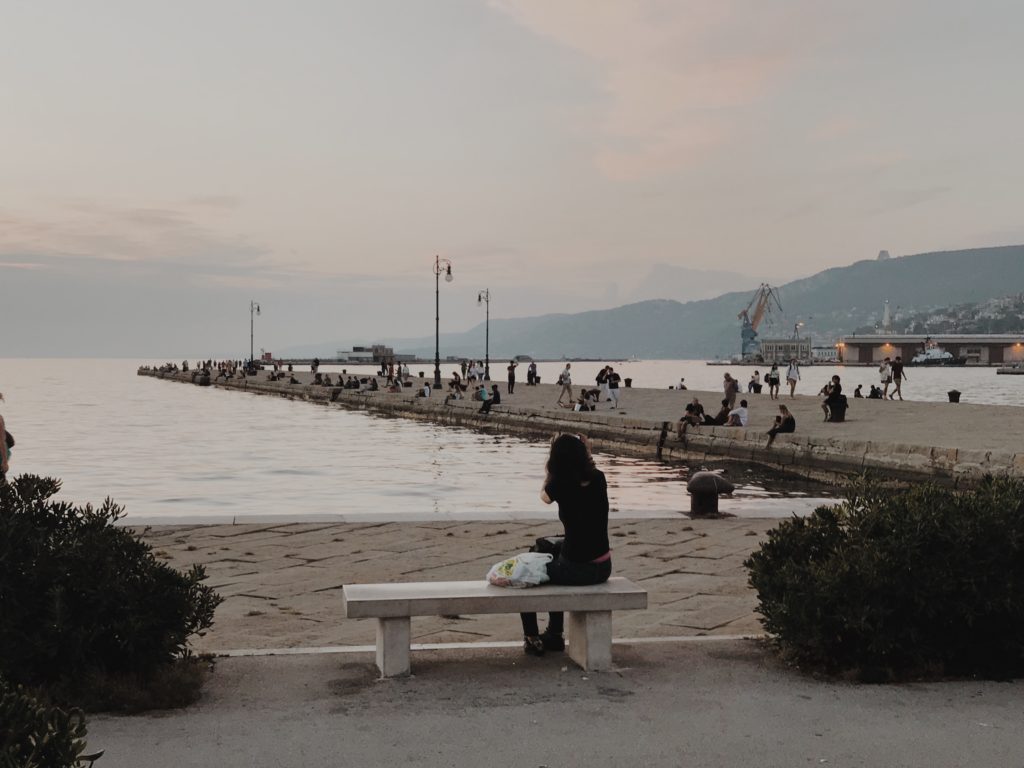 From here you can get the best views of the city and the whole port. During our visit, a large number of people were sitting on a pier and enjoying the sunset. Surely one of the most photogenic places in town. The history of the pier is also interesting because it was built on the shipwreck. It was first about 100 meters long, while today's length of this dock is about 250 meters. The pier originally had a length of about 100 meters, while today's length of this dock is about 250 meters.
Shoppping / Corso Italia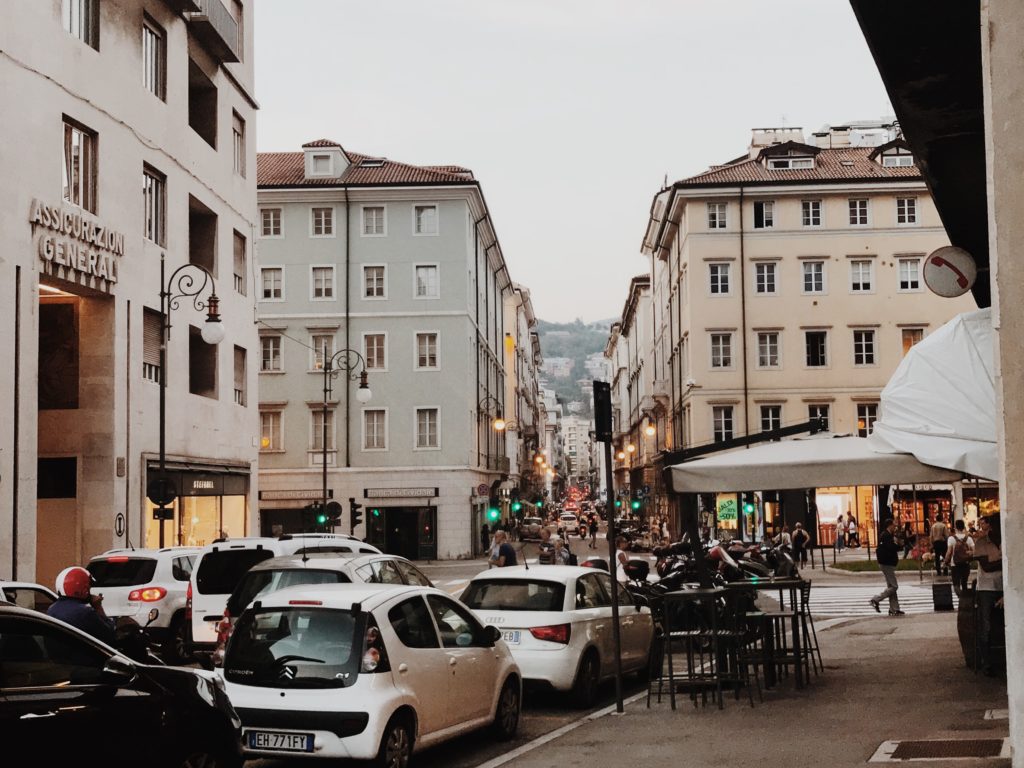 If you are nostalgic of the old days from Yugoslavia you might want to go back to a very short shopping. The biggest number of shops in the city center is located in Corso Italia street. Some of the brands are H&M, Mango, UPIM, Sisley, Terranova, Pittarello, Tally Weijl, Intimissimi, Max Mara, etc.
Eat a fine Italian Pizza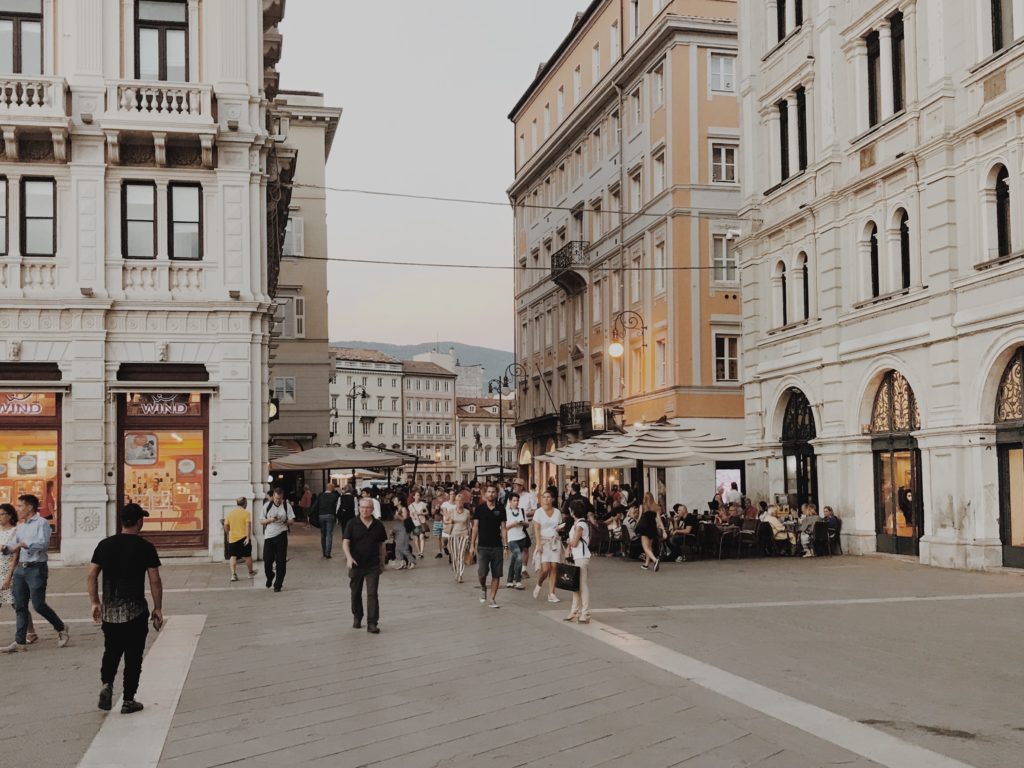 You will probably get tired during the tour of all these attractions, so you will look for a break. During the city walks you will find many restaurants and cafés. We have decided to try the famous Italian pizza that always delights us during the trip to Italy.
A few more photos: