The reason why I decided to come to an internship in Rotterdam is its magnificent architecture. Apart from all the famous buildings such as Markthal or Cube House, there is a lot of great architecture that you will hardly find on the Internet. De Brug building caught my eye from the first arrival in Rotterdam. The new business building of Unilever has been constructed as the structure of a large bridge. It is 133 meters long and literally floats 25 meters above the old Blue Band margarine factory complex.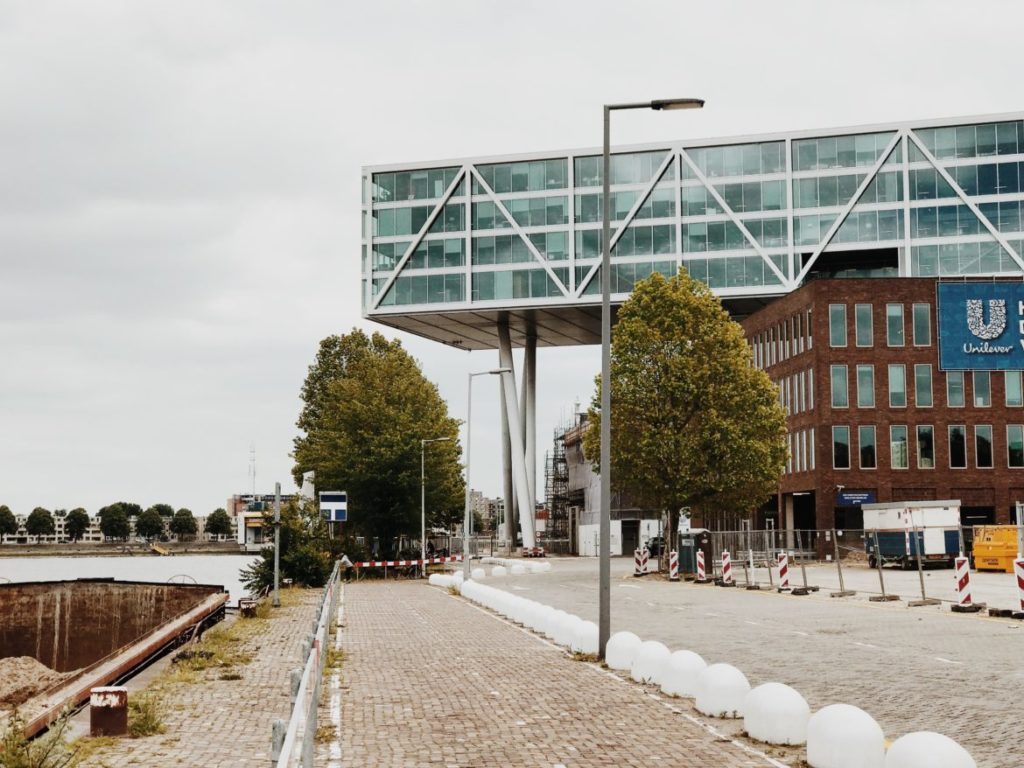 How did the building get its name?
It is made as a steel construction in combination with a concrete slab floorboard. Considering that the building has only three vertical points 25 meters above ground level, a large steel grating on the facades was needed. For this reason, the building has the look of the old-fashioned bridge and therefore it was named. The building was designed by JHK Architects.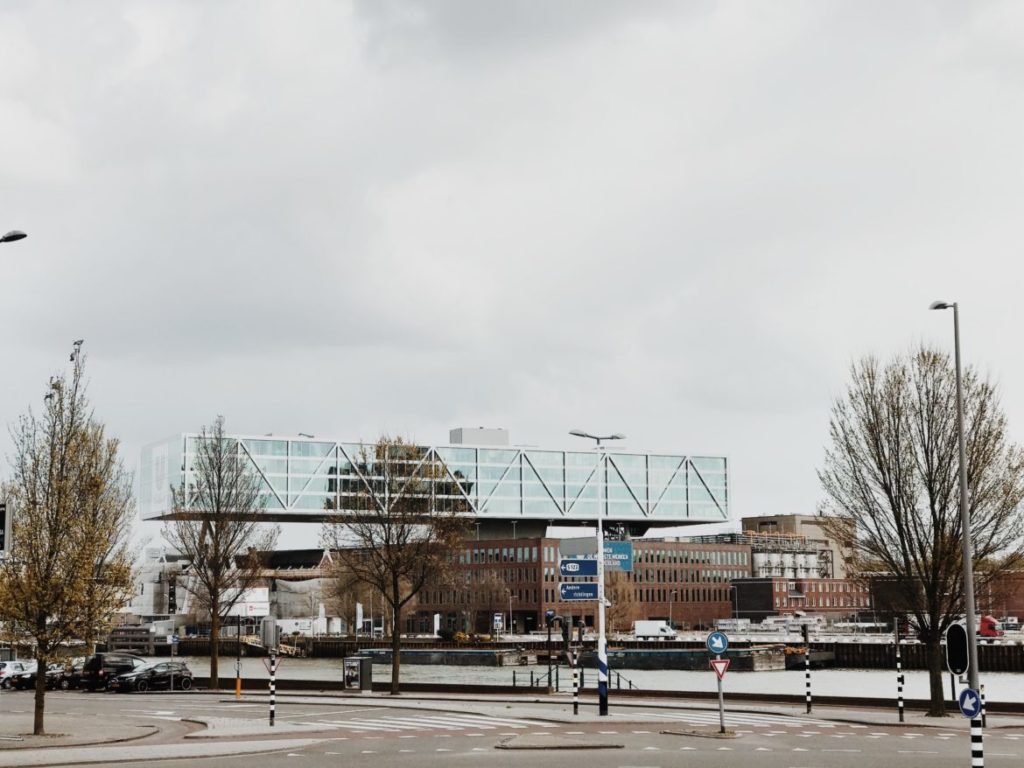 Transparency of De Brug building
The new business building consists of four floors measuring approx. 32×133 meters. They are completely transparent (glass and steel). The reason is to prevent the building from being dominated by the surrounding. Also, the advantage is that daylight can enter deep into the building complex. Since it is an office building, the interior spaces are maximally open and flexible. The goal is to promote communication as much as possible. This was accomplished by minimizing the use of inner partition walls.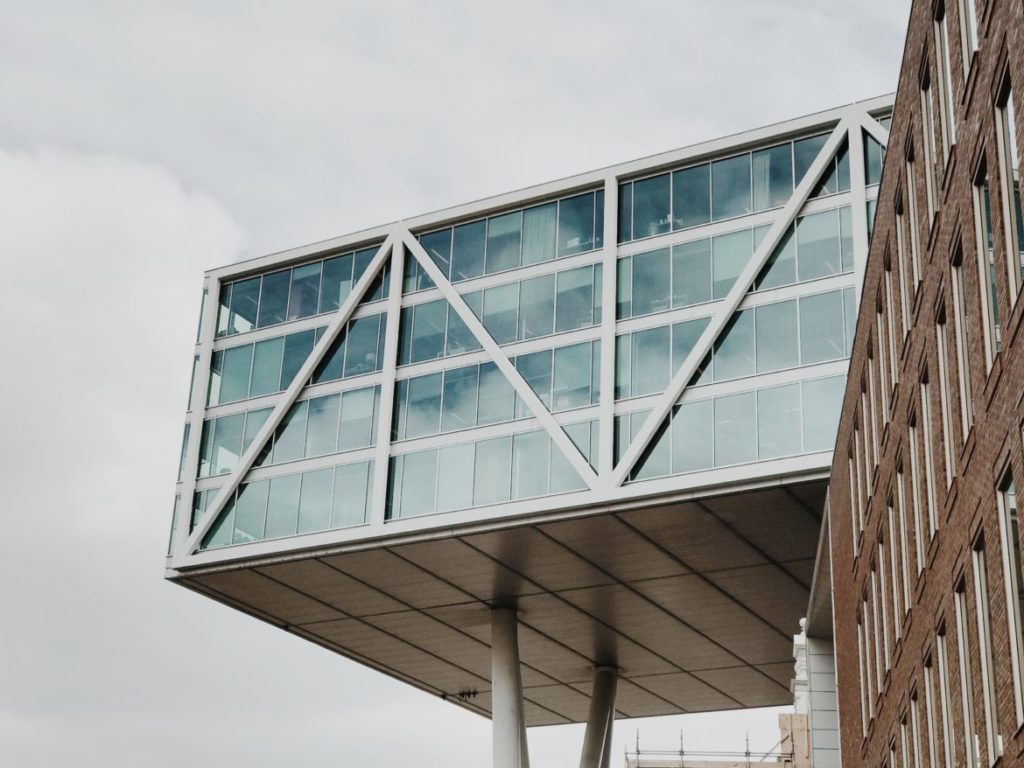 Cooling and heating
As I mentioned earlier in the text, the façades are completely transparent with the large use of glass. A big question is how to put all these areas warm and cool. The solution was in LTV radiators that fully compensate for the cold air of windows. Thanks to this method of heating a view to the outside remain almost unlimited. Interesting is the fact that LTV radiators and ceiling cooling system using water from the river Maas.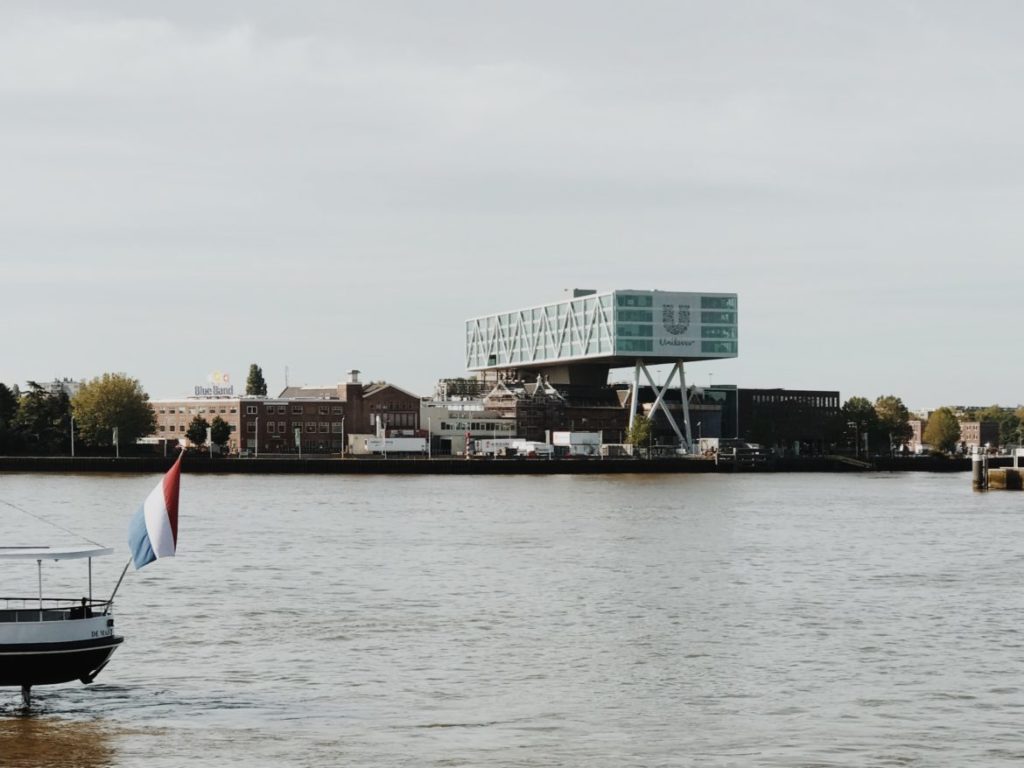 Find out more information about De Brug building on: