Given the beginning of the new academic year, the demand for apartments is, as every year, very high. However, due to the coronavirus crisis, students have a much larger selection of apartments. Also, after many years, Zagreb apartment rent prices are dropping fast in 2020.
The effect of the earthquake on the market
A large number of new apartments on the market were not for long-term rent until the beginning of the coronavirus crisis. Also, the Croatian capital was hit in March by its biggest earthquake in 140 years causing large damage to many buildings in the city center. Because of that, it is possible to find apartments in the city center for around 300 euros. Precisely because of the earthquake, the demand for apartments in the city center has been much lower in recent months. The three most popular settlements right now are Trešnjevka, Maksimir, and around Kvatrić Square.
Zagreb apartment rent prices are dropping fast in 2020
Studios are especially in demand because of the students. Prices for apartments ranging in size from 20 to 40 square meters range from about 250 euros and up. In general, singles are mostly looking for cheaper rooms or apartments, with a price of up to 300 euros. If the roommates are sharing the costs, then they are looking for apartments with prices from around 400 to 600 euros, plus utilities. As we have already mentioned, apartments in the city center can be found apartments for as little as 300 euros. The average required rents for apartments with an area of up to 100 square meters are about three percent lower compared to the same time last year.
Offer with a larger number of modern apartments
Interestingly, the number of ads for renting apartments is as much as 40 percent more than at the same time last year. Although the apartments are mostly modernly decorated, the apartments for daily rent are often different in equipment and decoration from the apartments for long-term rent. There are currently a lot of apartments on the market that have been transferred from short-term to long-term rent. Although often more modern, daily rent apartments are not equipped to live in that apartment (they are just for a few days stay).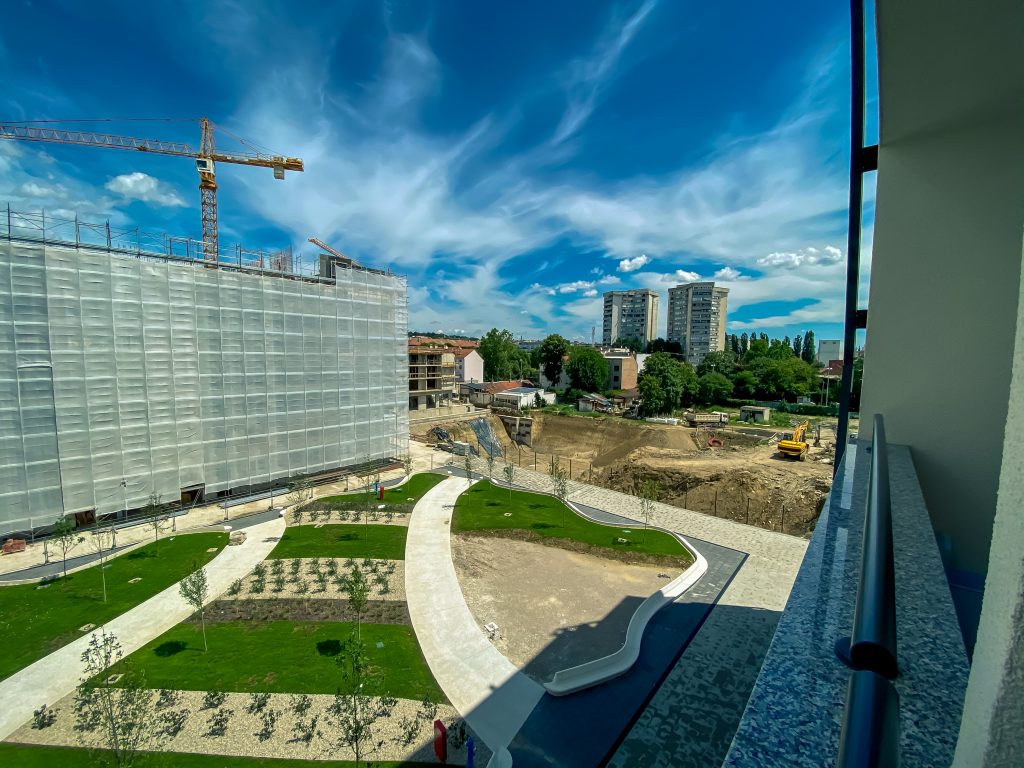 How to find an apartment to rent in Croatia?
The best online marketplace for booking student accommodation in Zagreb is njuškalo.hr with an offer of over 100 thousand properties for sale or rent. Another also very popular accommodation search site is Index Oglasi. Placing ads on the njuškalo.hr site is paid while it is free on Index, so you will surely find differences in the offer of these two most popular websites. The third most popular real estate website is Crozilla.com.
Latest Economy News
Do you have a comment or your opinion on property prices in Croatia? If you have, write below.
Recommended Experiences
I hope you got enough information by reading the article "Zagreb apartment rent prices are dropping fast in 2020″.  Discover the most beautiful and interesting sights around Zagreb with Zagreb Travel Guide Experiences. Find, compare, and book sightseeing tours, attractions, excursions, things to do, and fun activities.
Source:
https://novac.jutarnji.hr/aktualno/najtrazeniji-hrvatski-grad-za-najam-stanova-sada-je-veci-izbor-cijene-su-pale/10476646/ (14.09.2020.)