Many people from Zagreb are saying that this is the most photogenic cafe in the city. And when you step into his interior you will understand why a cafe has got that title. The pink walls of this cafe quickly expanded to social networks, mostly Instagram. Bistro Gluten is located in Sesvetska Street 3 near the Faculty of Economics and also the very popular Potter café.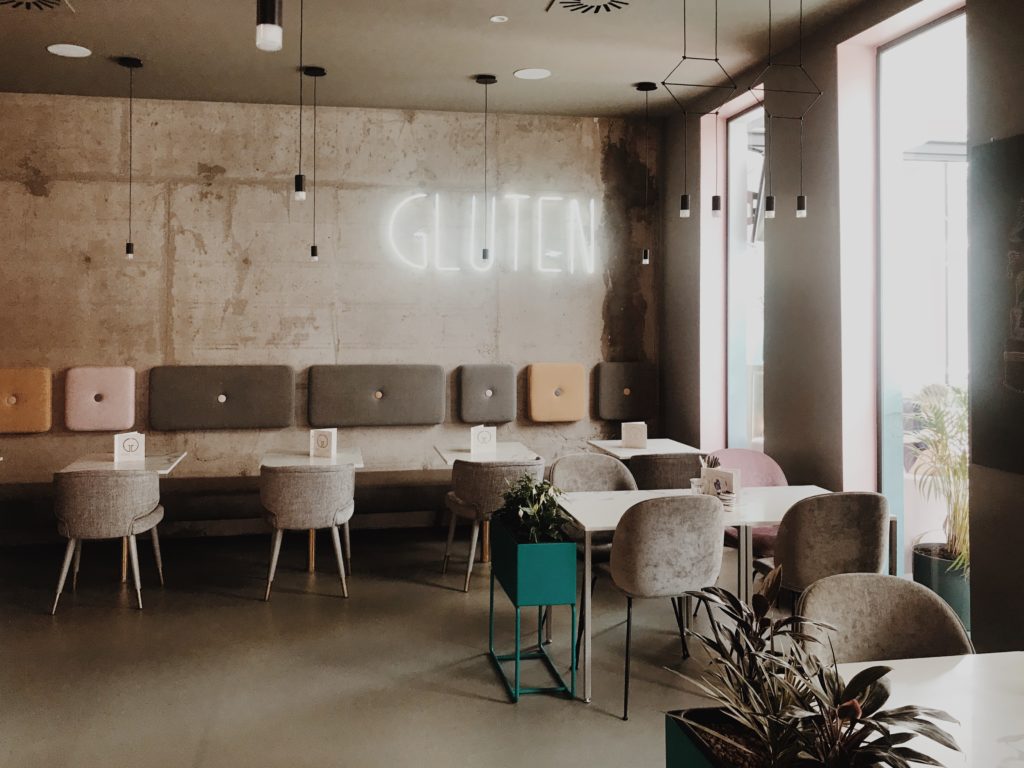 An experience in unique interior
The whole cafe is divided into interesting several zones. Each zone has one color that defines it. In the interior, you will notice the dominant pink color with the addition of grey. Moreover, the terrace had another color, and it was blue. Due to the dominant colors, the furniture also follows the concept. From the details I liked, I would point out a floating glass case with cakes. And of course a very interesting marble bar. The architectural office called Poop is deserved for this excellent design.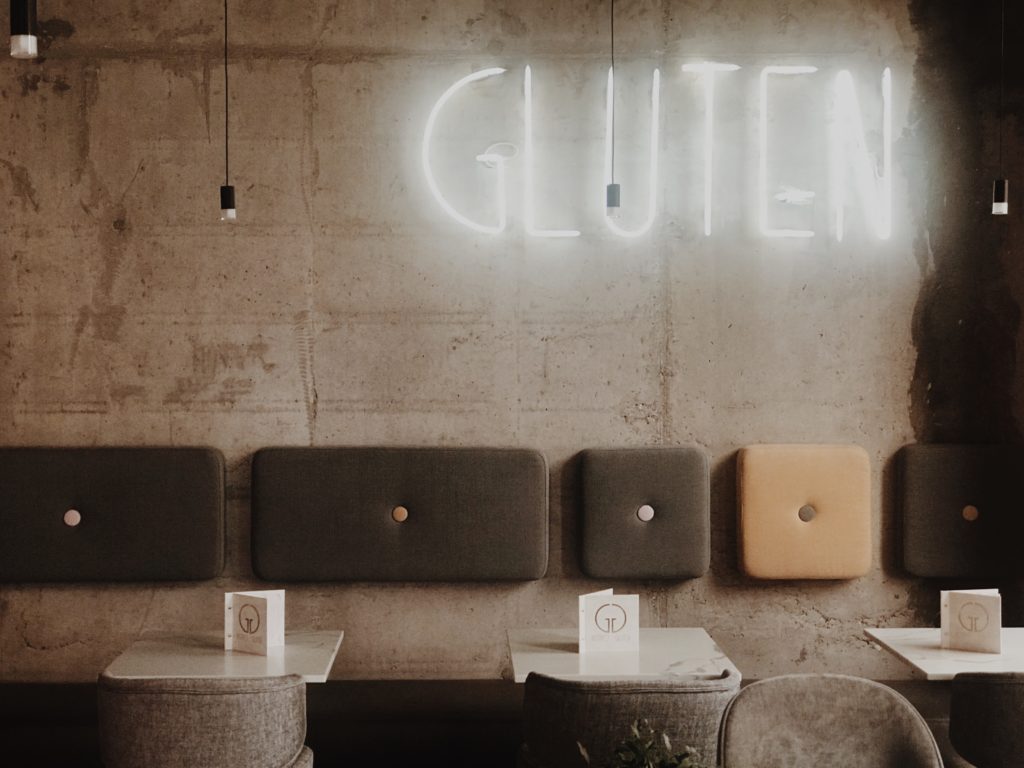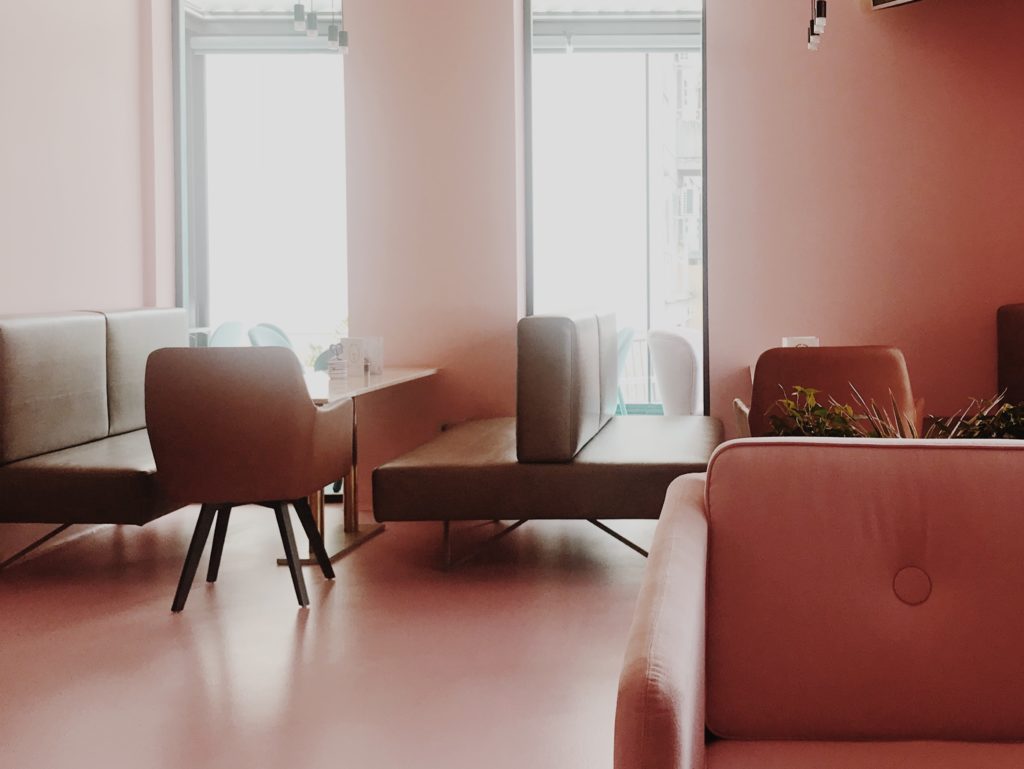 Bistro Gluten offer
Beside standard coffee, there is a wide selection of drinks, fresh juices, and smoothies. In this sweet cafe, you can also taste sweet cookies and cakes who are made daily by the owner. I would like to point out homemade apple pie, chocolate and vanilla muffins, Raffaello cake and rolls with cheese and ham.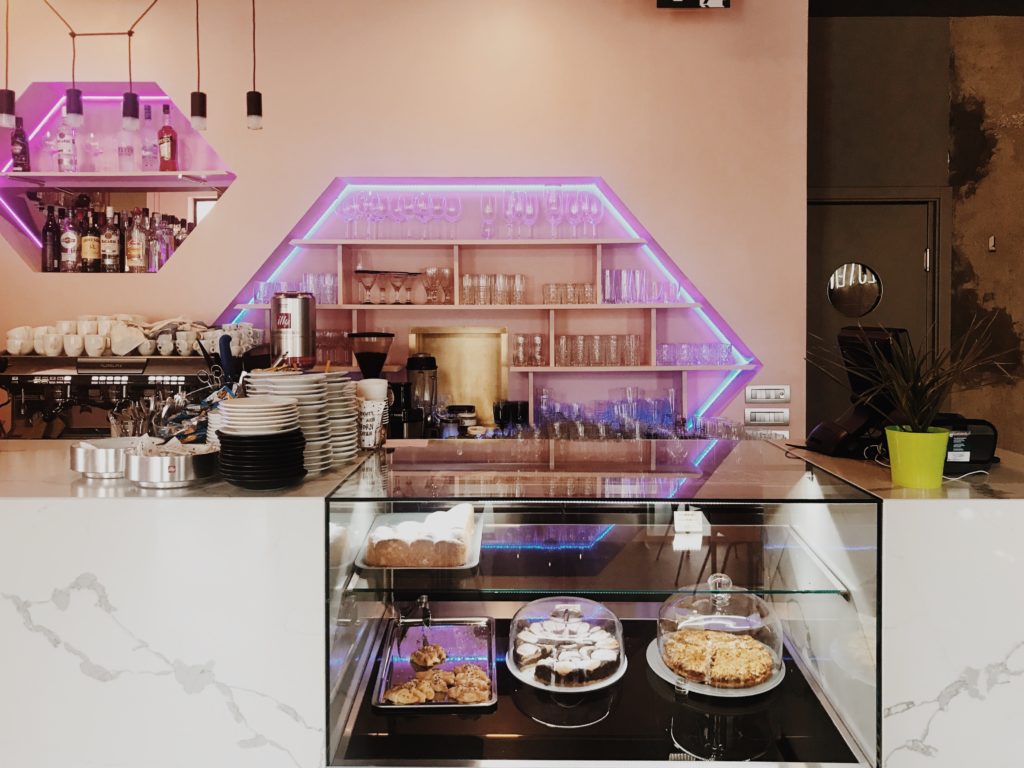 A place of inspiration for a pleasant ambience
All this sweet ambience will drag you to sit and drink coffee and before you enter it only with a view through the large window. If you don't want to get into the interior there is a large terrace. There dominates mostly blue colour with many plants. Actually, the enclosed terrace is conceived as a 'blue garden'. Moreover, we have used this place to take photos of wonderful Designio posters (marble tables are very photogenic), so I believe that and you will get the wish to make some beautiful photos.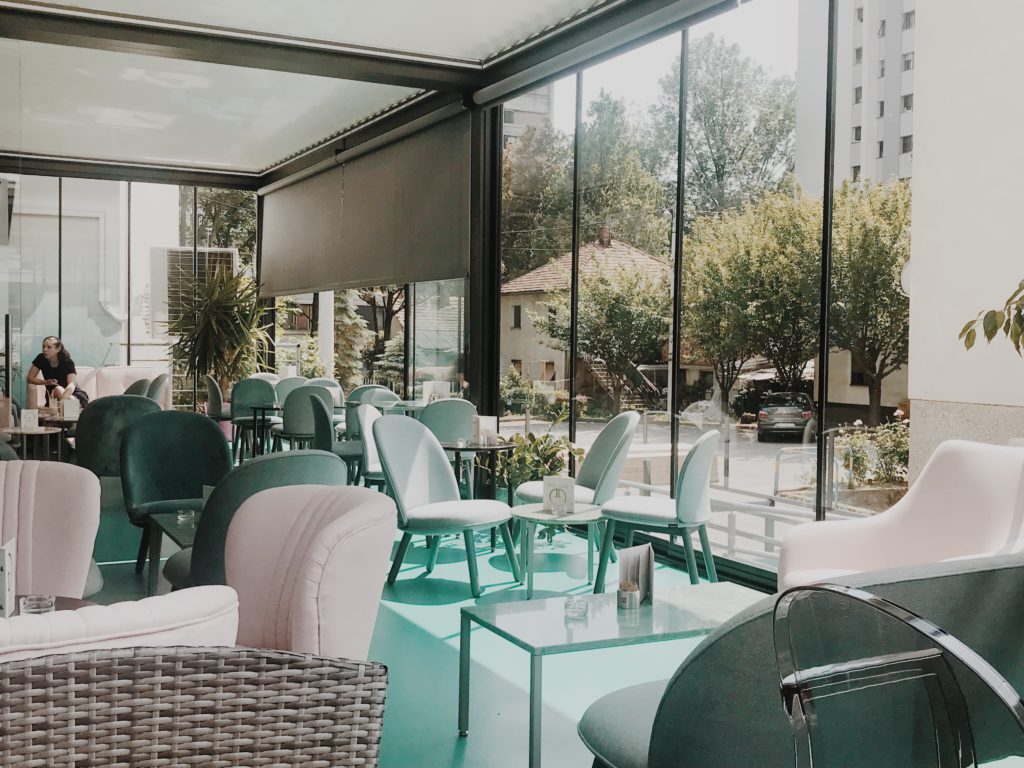 We are definitely sure that this interior will not leave you indifferent and we will invite you to come to this place if you are not already.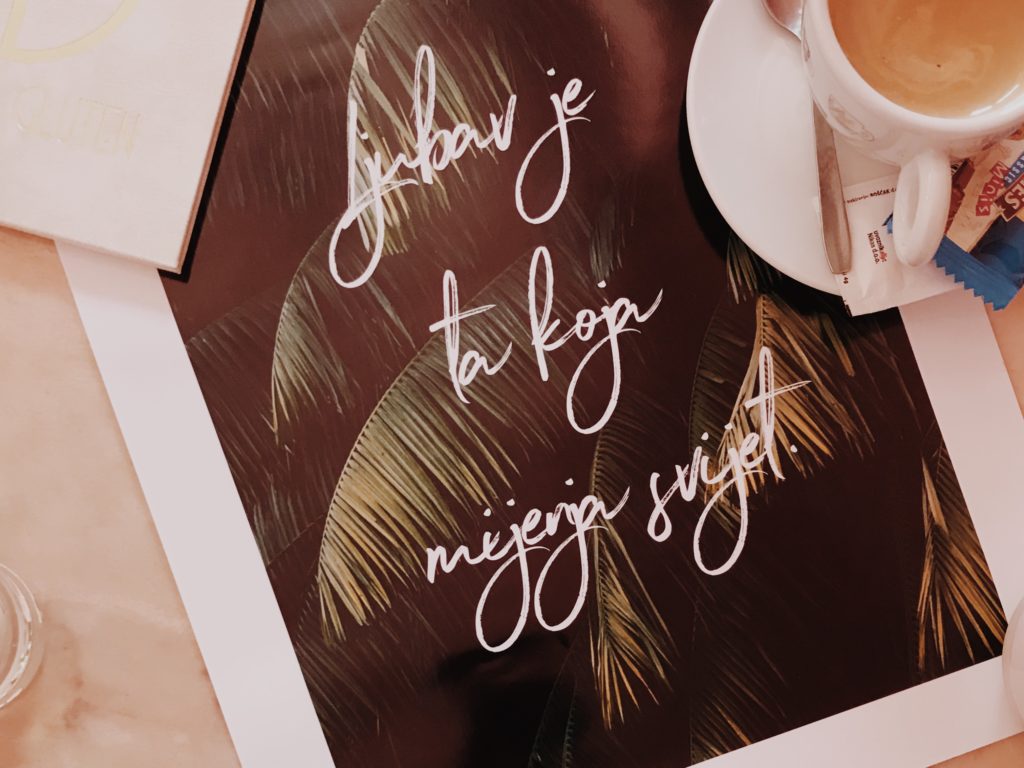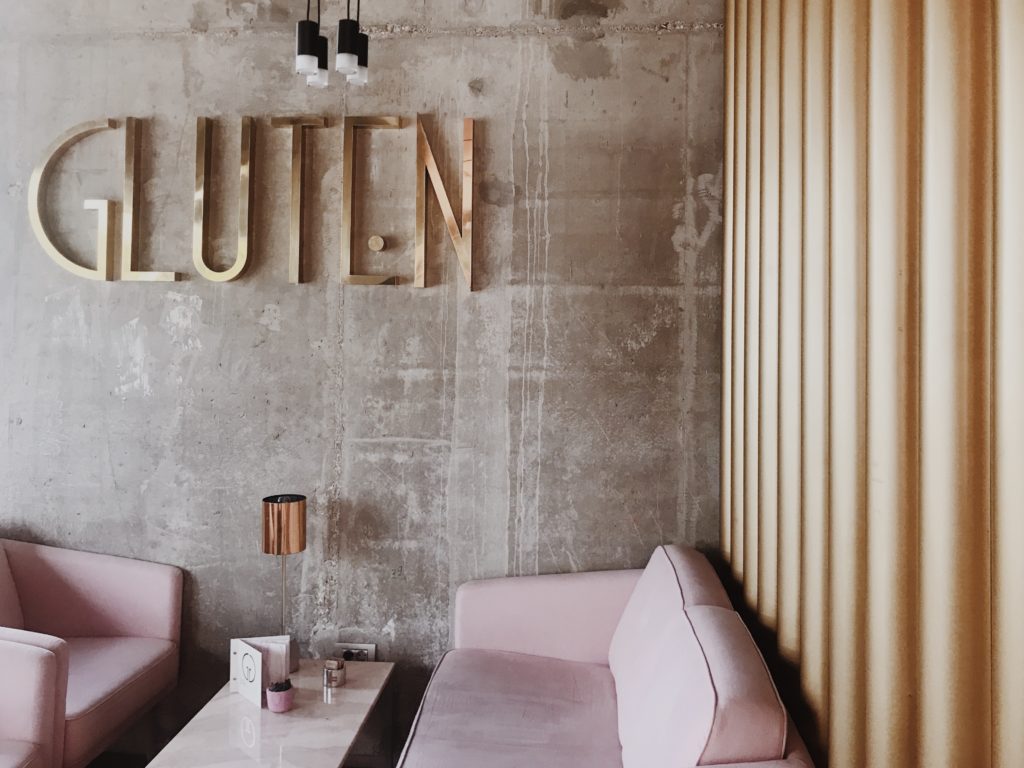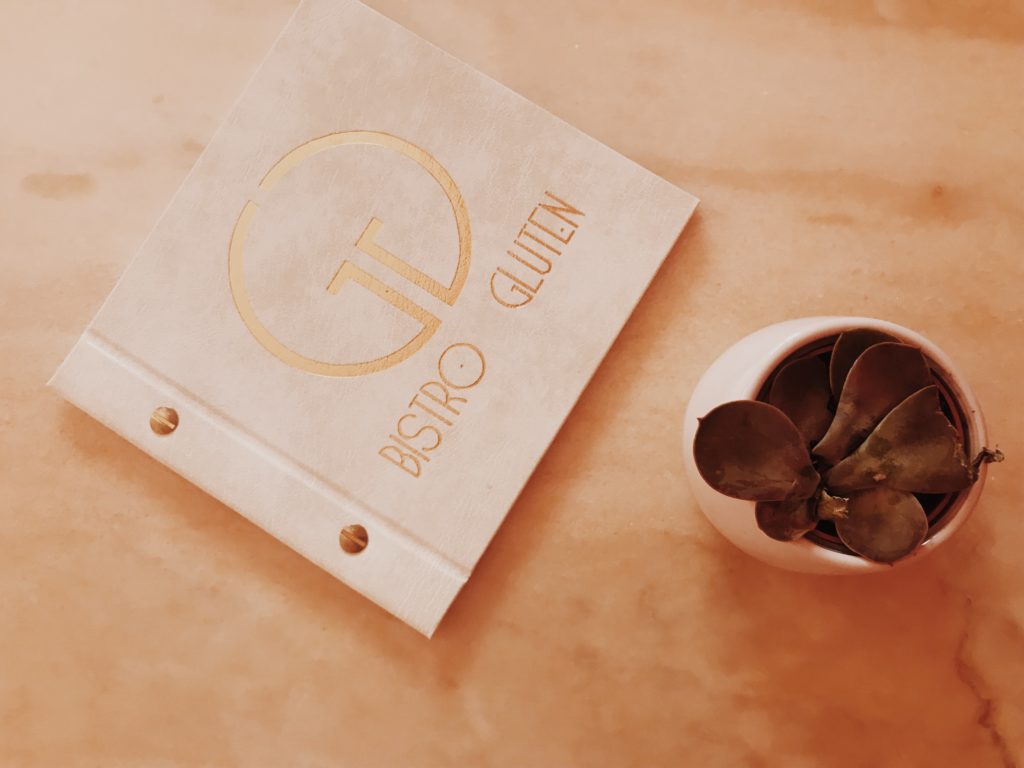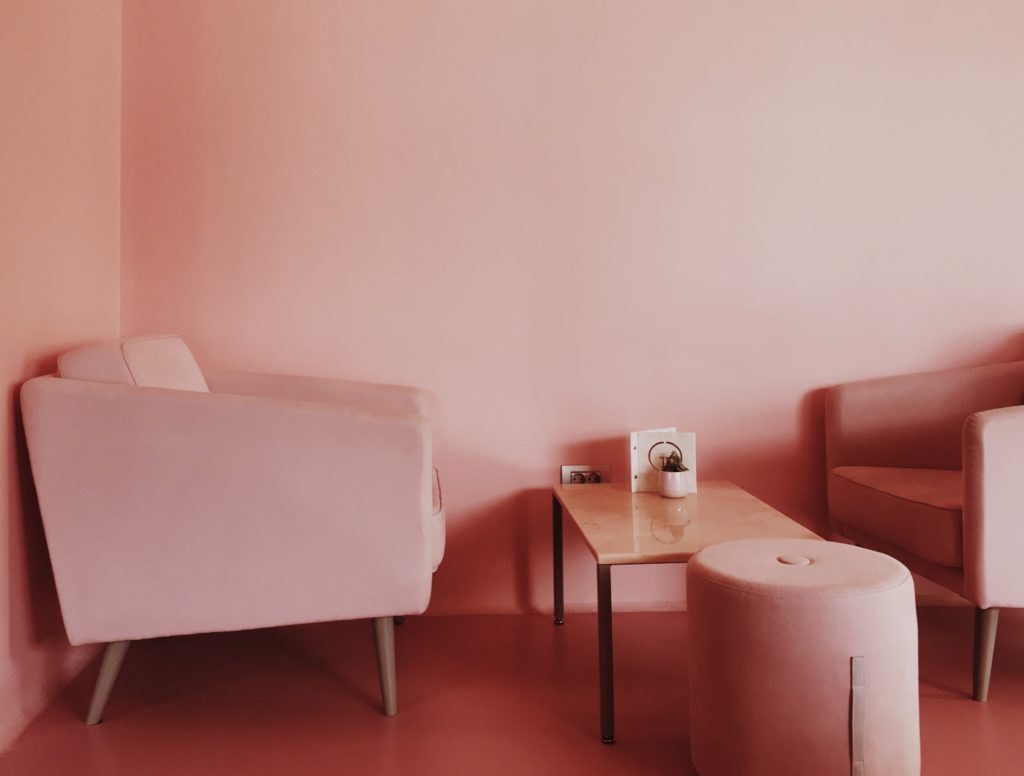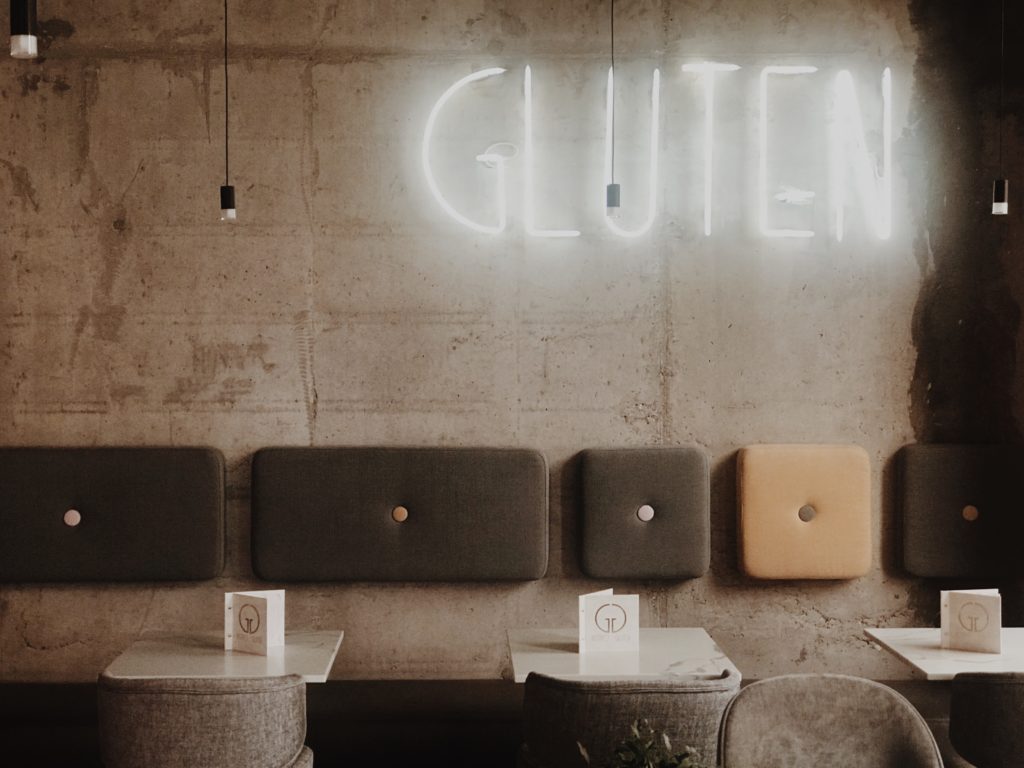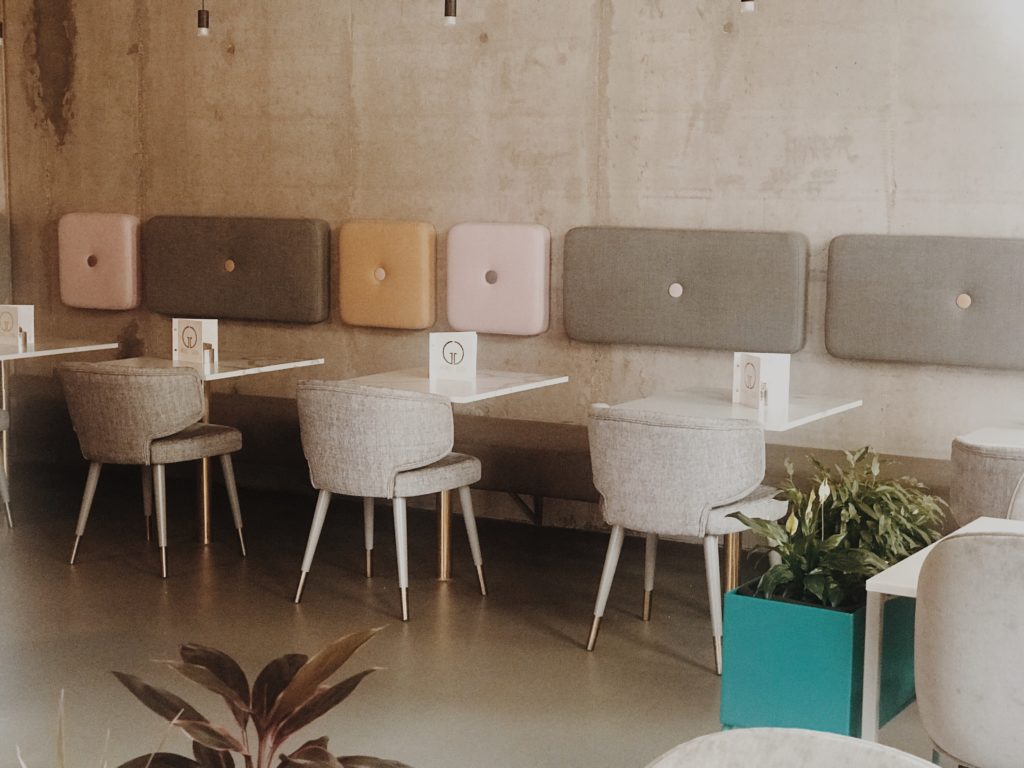 Where to eat & drink in Zagreb
In the last few years, the Zagreb culinary scene has changed a lot. Many new restaurants with very different cuisines have opened but the city still has a lot of traditional restaurants. If you are looking for local food I would recommend one of the oldest restaurants in the city, Kaptolska let. During my stay in this city, I visited some restaurants and cafes and wrote reviews about them. More information on Zagreb Travel Guide.
Recommended Experiences
I hope you got enough information by reading the article "Bistro Gluten, one of the most photogenic cafes in Zagreb″. Discover the most beautiful and interesting sights around Zagreb with Zagreb Travel Guide Experiences. Find, compare, and book sightseeing tours, attractions, excursions, things to do, and fun activities.
Find out more information about Bistro Gluten on: