Terminal F is situated on the harbor at Split, more precisely in the Tourist palace overlooking the Diocletian's Palace. The entire interior reminds me of the airport itself. A large wooden model of the 19th Century airplane is emphasized. Also interesting is the board of the flights where you can find the best offer from the restaurant menu. Also, the signs through the restaurant have taken on the same theme. The concept itself is logical as location who is the entrance to the harbor, the bus, and the railway station.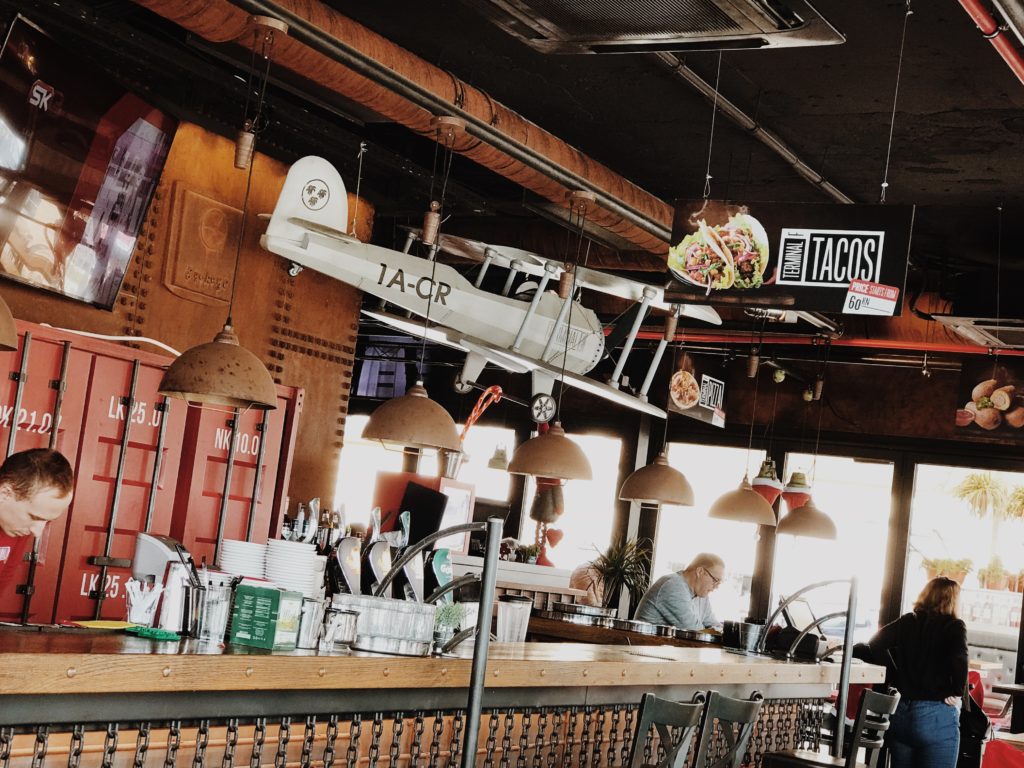 Terminal F Split Menu
The gastronomic offer is based on fast food. From pizza, hamburgers, burrito's to tacos. It is very good to visit in the group because they have a very good offer for group menus. We were delighted with a pizza of 1 m which is ideal for some birthday celebrations. I would recommend also 3 small hamburgers with 3 tap beeps for just 100 kunas. The hamburgers were very tasty and would recommend it to anyone visiting this restaurant.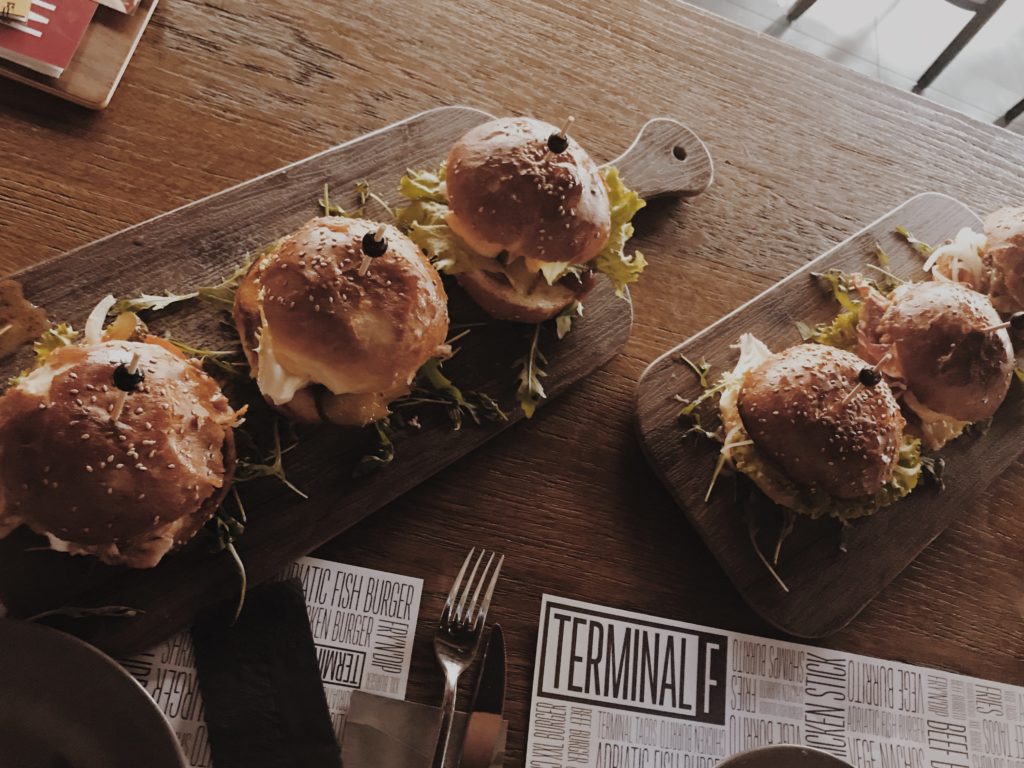 We ate also pizzas. The best way with the name of the restaurant – Terminal F. Prices are probably a little more expensive, but considering the location and what it offers it's customers, it seems a fair pricing structure. In principle, the offer of dishes ranges from 70 to 100 kunas. Very polite staff with the coolest outfits as pilots fit the whole story of Terminal F.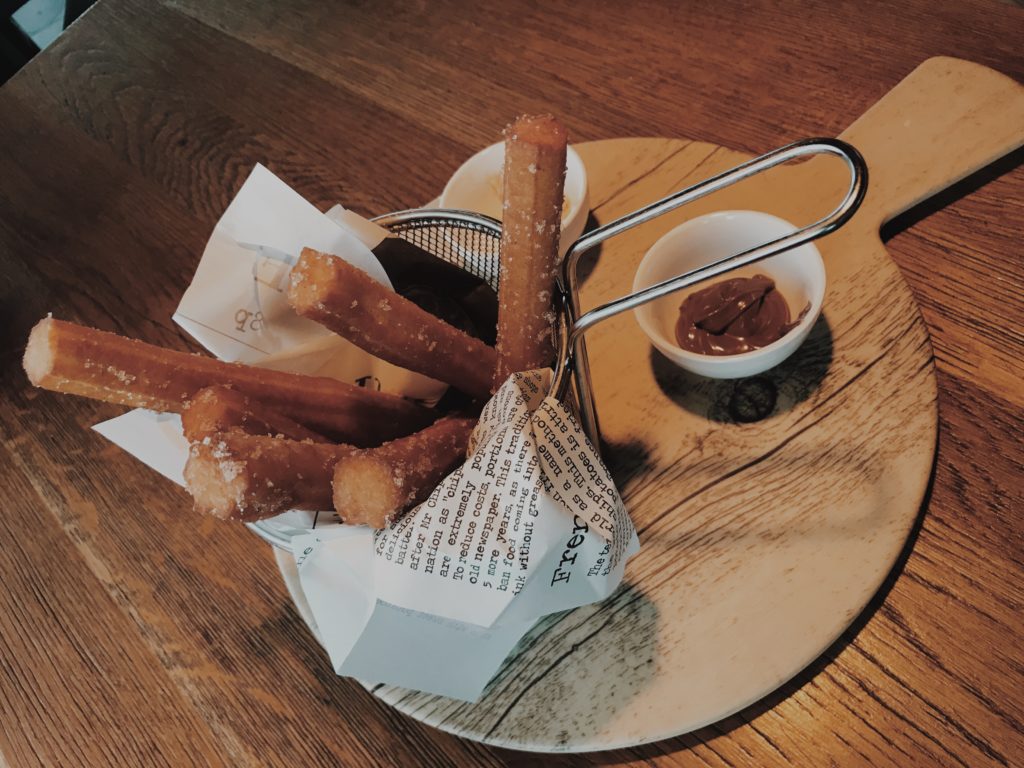 With the arrival of Christmas time and the menu offer of the restaurant is much bigger. The absolute hit of the advent is the hot chocolate of SANTA'S freak shakes. They come in a variety of flavors and we particularly like them from Nutella. In addition, GERM KNEDLA is also packed in vanilla sauce. A very popular dessert coming from Austria. I can mention also churittos, better known as a Spanish donut.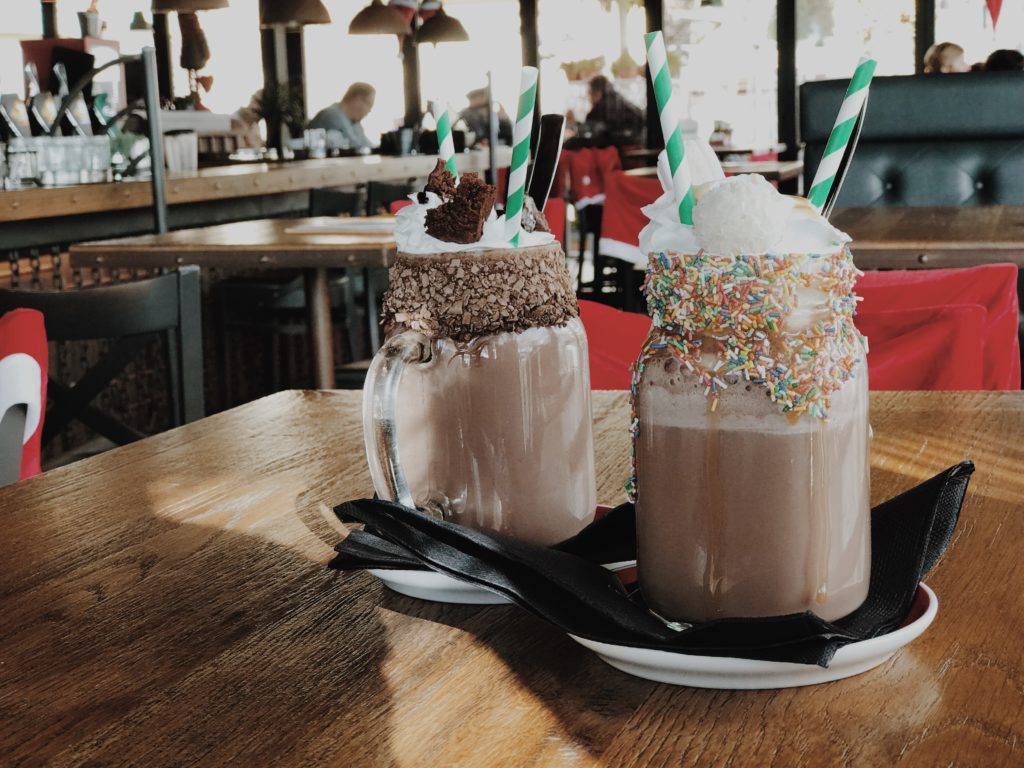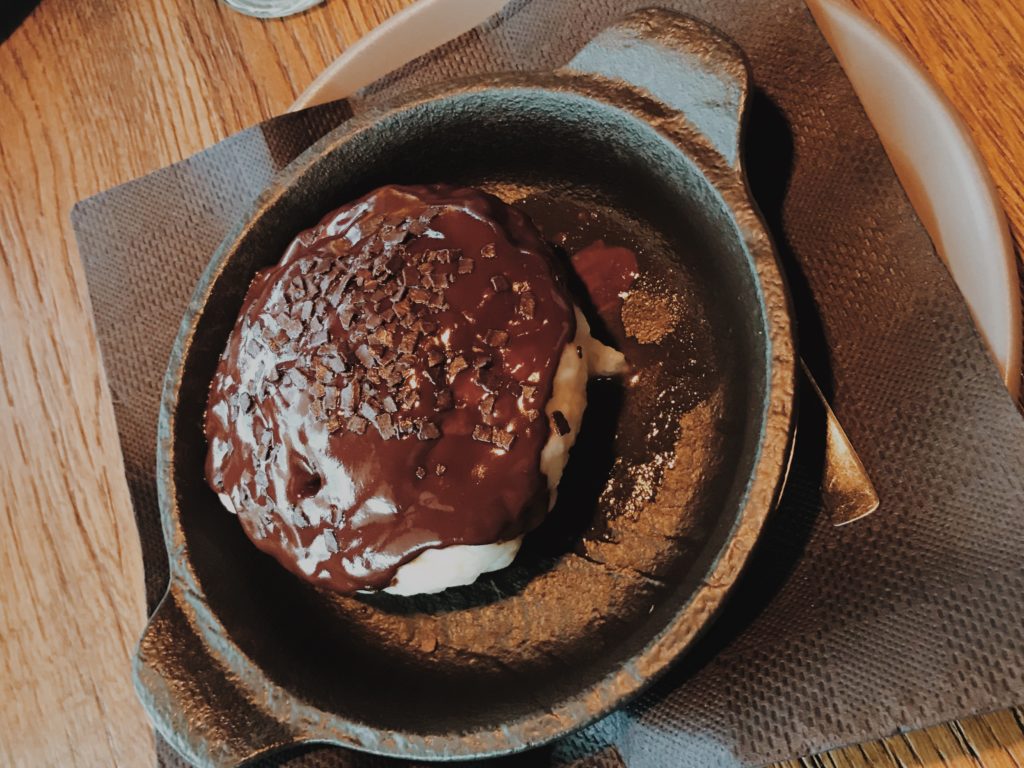 The restaurant is part of a group that still has all 3 catering facilities on the West coast of Split and since last year more and more popular destinations of many citizens of Split – Fabrique bar. On the end, Terminal F is definitely one of our favorite places for leisure at the weekend where we are always happy to return.
Recommended Experiences
Discover the most beautiful and interesting sights around Split with Split Travel Guide Experiences. Find, compare, and book sightseeing tours, attractions, excursions, things to do, and fun activities.
Find out more about Terminal F on official Facebook or Instagram.