As a part of the 5-star Hotel Le Meridien Lav, Gooshter Beach Club is an ideal place to enjoy on the beach, with music in the background and a very comfortable sitting in the shade. Here you can start a day with coffee and breakfast, spend the day with cocktails and at the end of the day with a glass of wine with a sunset view.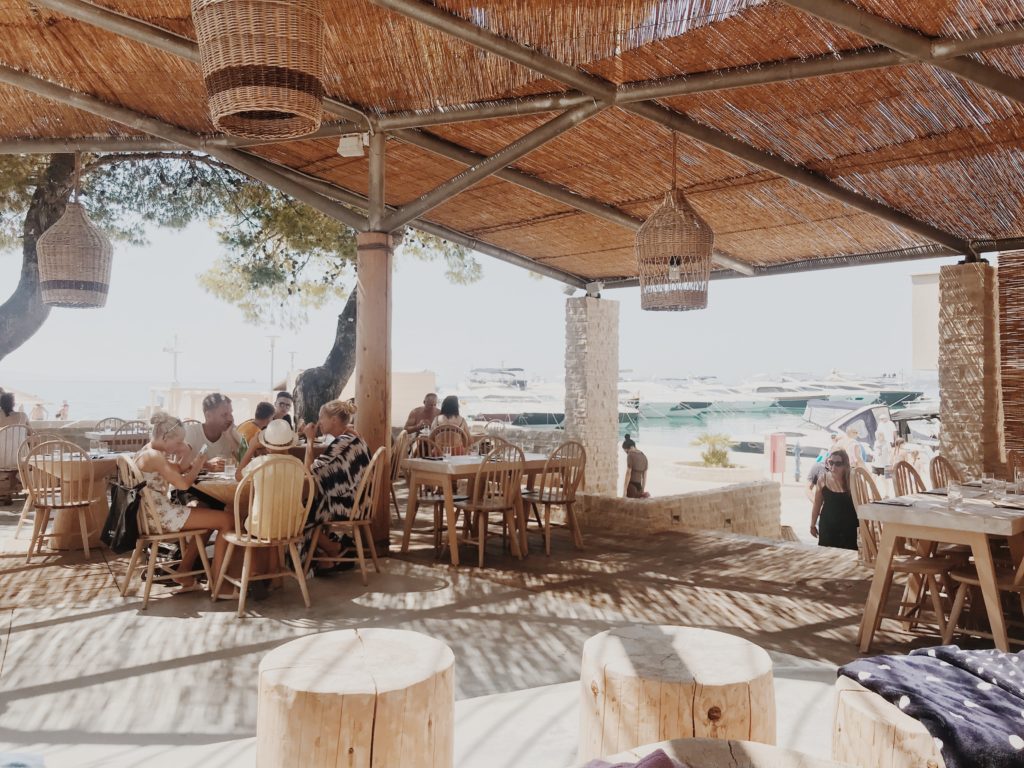 An additional advantage of this bar is that you have the option of ordering food and drinks directly from the beach while lying on a sun lounger and enjoying the sea view. This bar is also proud of a very attractive offer of food based on specialties from the Far East and South America. We suggest you try fried rice with fried vegetables in the wok.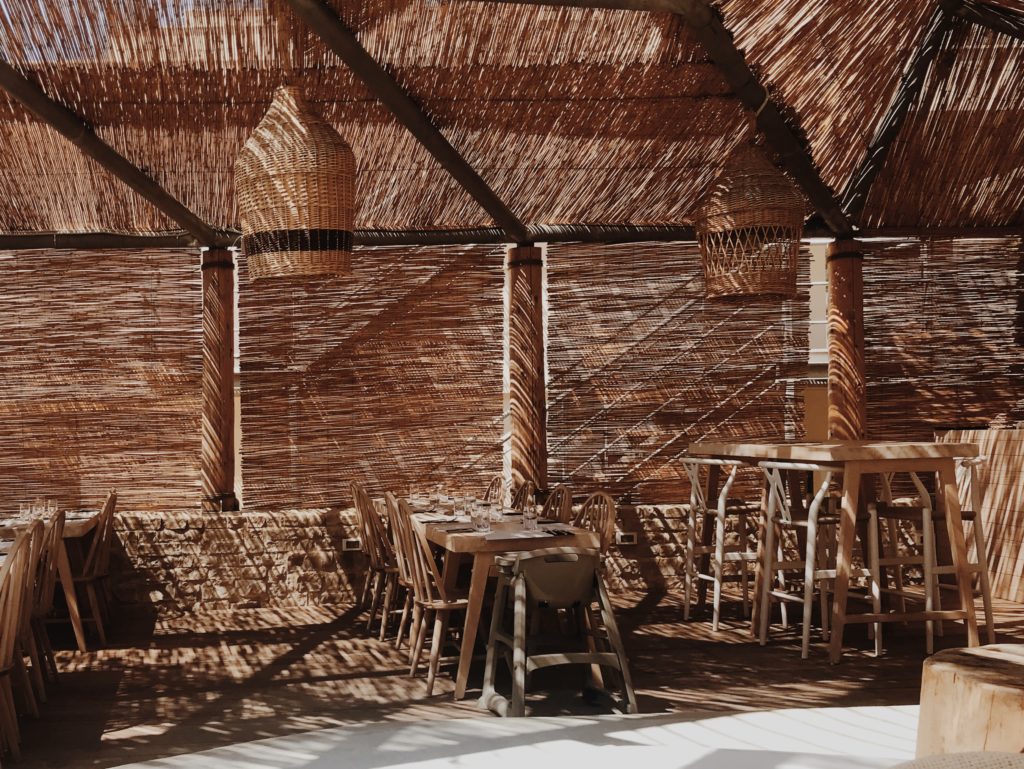 Gooshter Beach Club except a casual atmosphere will win you in design. Surrounded by pine trees, the area is conceived as a perfect sunshine summer oasis. It helps most an interesting steel and cane canopy with hanging lamps. All the materials are only natural where wood dominates most. The conclusion is that they have worked hard to align the aesthetic part with the service and offer of the bar.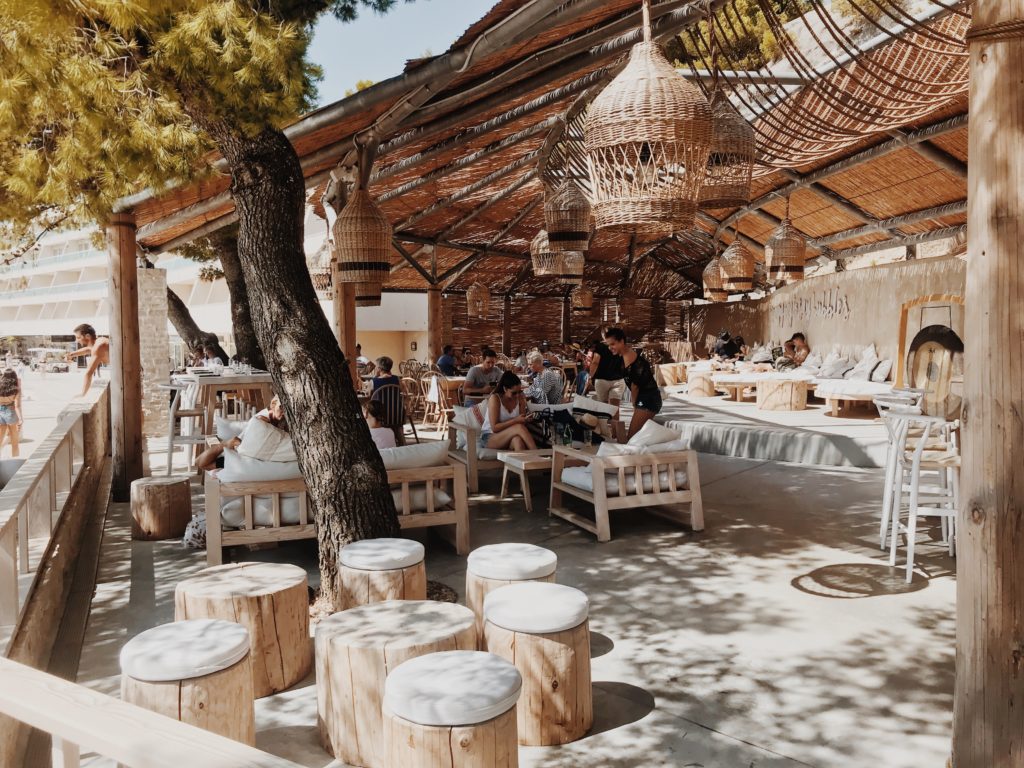 The biggest problem with this bar is the price of food and drinks. Considering it is part of a 5-star hotel, the prices are tailored to that service. From the drink offer, I would point out a great selection of cocktails. But, for the cheapest, you will need to pay as much as 100 kunas (around 14€). Don't be surprised if you see that for one beer you will have to pay as much as 8 euros.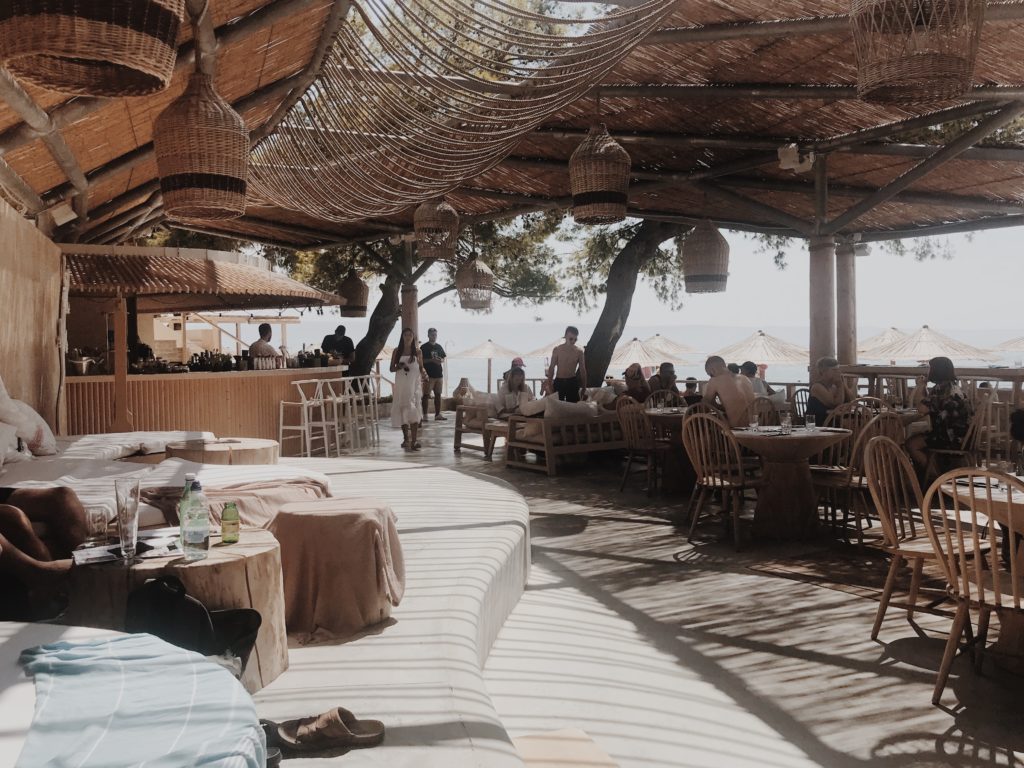 This place has become popular because it is very photogenic for Instagram. Most of it contributes to the large long lounger with the wall inscription "There is no angry way to say bubbles". In general, Gooshter Beach Club is designed to enjoy life and we are sure you will have the wish to stay here all day.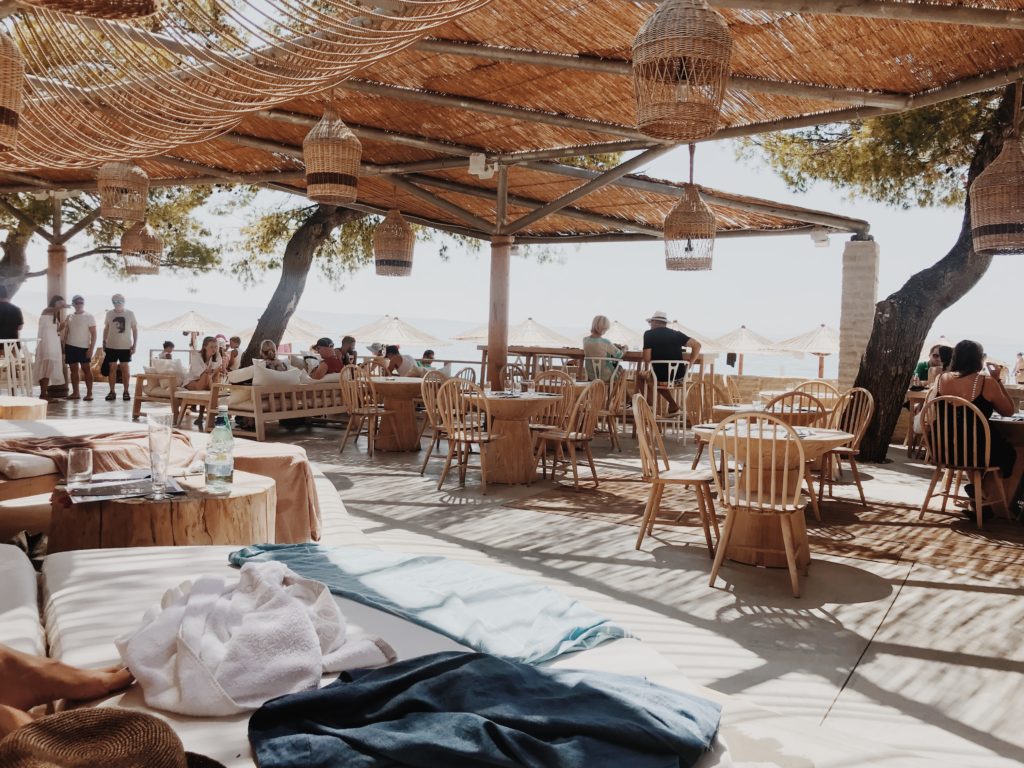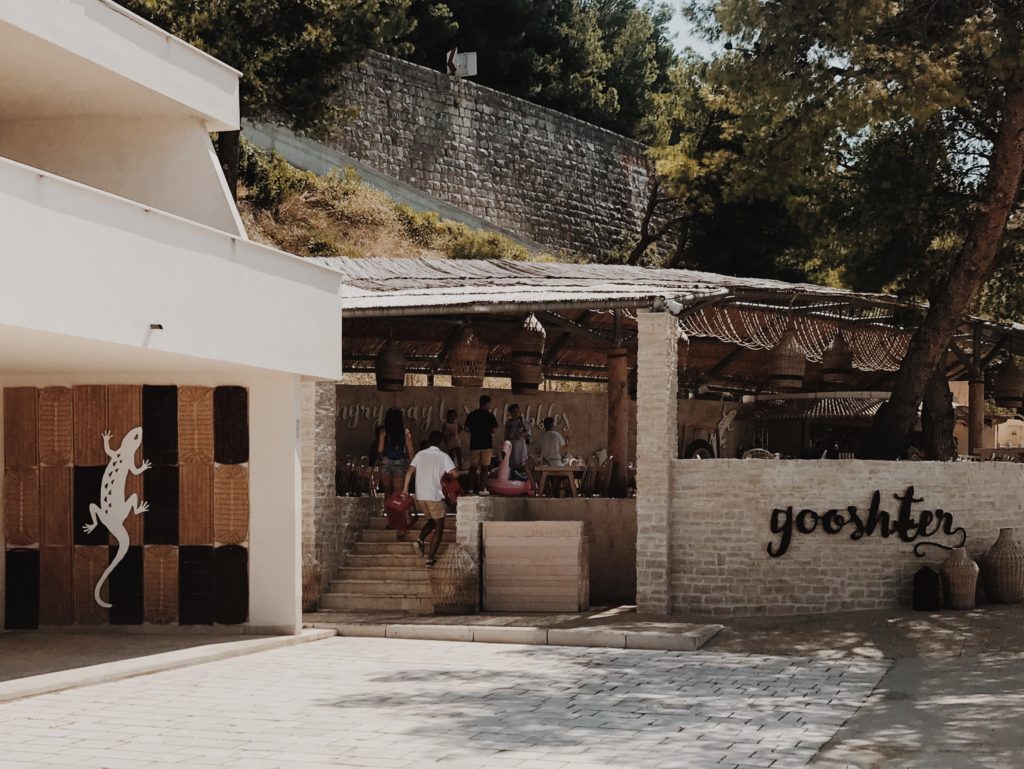 Find out more about Gooshter Beach Club on offcial Facebook or Instagram.