Hidden in the narrow streets of Diocletian's Palace, is located one of the best restaurants in Split, Bokeria Kitchen & Wine Bar. As an architect, the thing that caught the eye was a very nice interior where every detail was carefully planned. The thing I liked the most was a bar with Spanish tiles as a detail while above the bar are big hams of Prosciutto as an example of local food which is typical for Dalmatia county.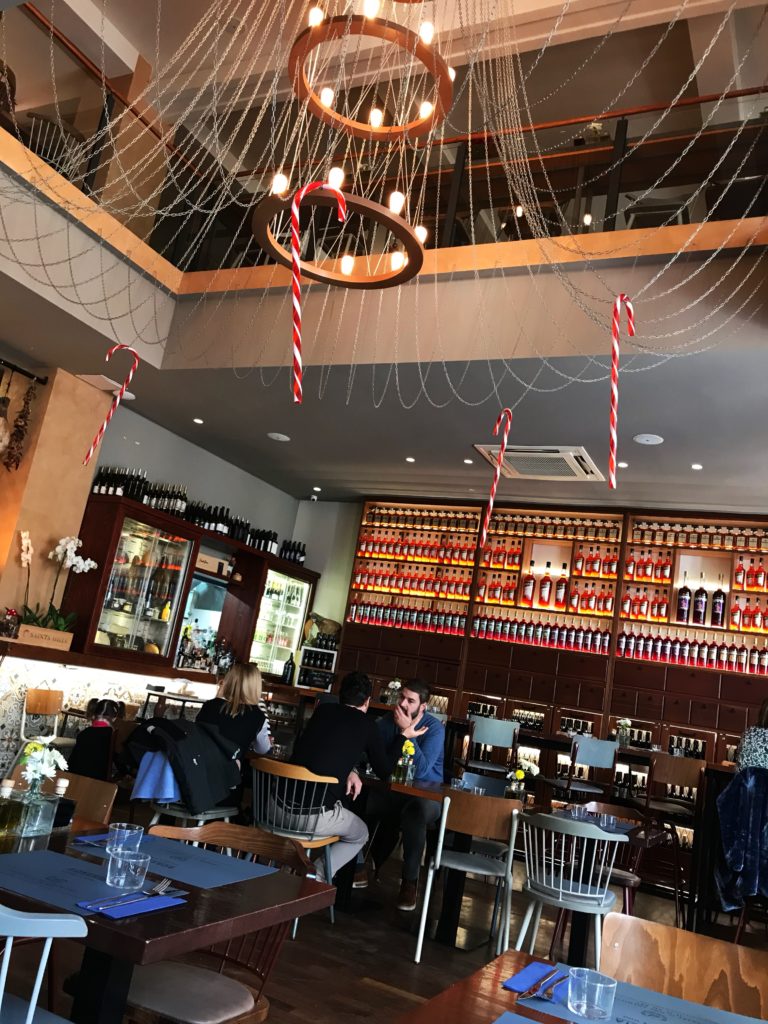 The core of the whole place is a big chandelier which dominates the whole space and is as big as it is through two floors. The restaurant is very chic: contemporary design with high care of the details without becoming trivial. The restaurant could easily be in NY or Milano without any adaptation.
My girlfriend and I are faithful guests every Sunday. The most important thing is that the people are very friendly, the staff is professional and the food is excellent there. Their menu includes traditional food that is escalated and enhanced with great flavors! It's a bit pricey, but it is worth every penny(or lipa hehe). Dishes are starting at 20$, and vines at 35$.
The dessert menu is also interesting (they bring al the dessert options in front of you instead of just menu printed on the paper). The dessert is our favorite part of what this restaurant offers.
I highly recommend going there for local wine tasting. They offer a wide range of good local wines to try. My favorite local wine in Prošip, it is a white wine grape that is primarily grown in the Dalmatian region of Croatia on the island of Korčula, although small amounts are also being grown on.
In the restaurant Bokeria Kitchen & Wine, every time our server was very helpful and attentive. He is always somewhere around us (and that's the right thing to do). Considering it's Christmas time, Bokeria is also decorated in the christmas spirit. The thing that delighted us the most is a Christmas tree made of empty bottles of wine. We have a strong feeling that we will be back very soon. More information about the restaurant Bokeria Kitchen & Wine Bar you can find on the official Facebook page.